Dieffenbachia 'Star Bright'
Dieffenbachia oerstedii 'Star Bright'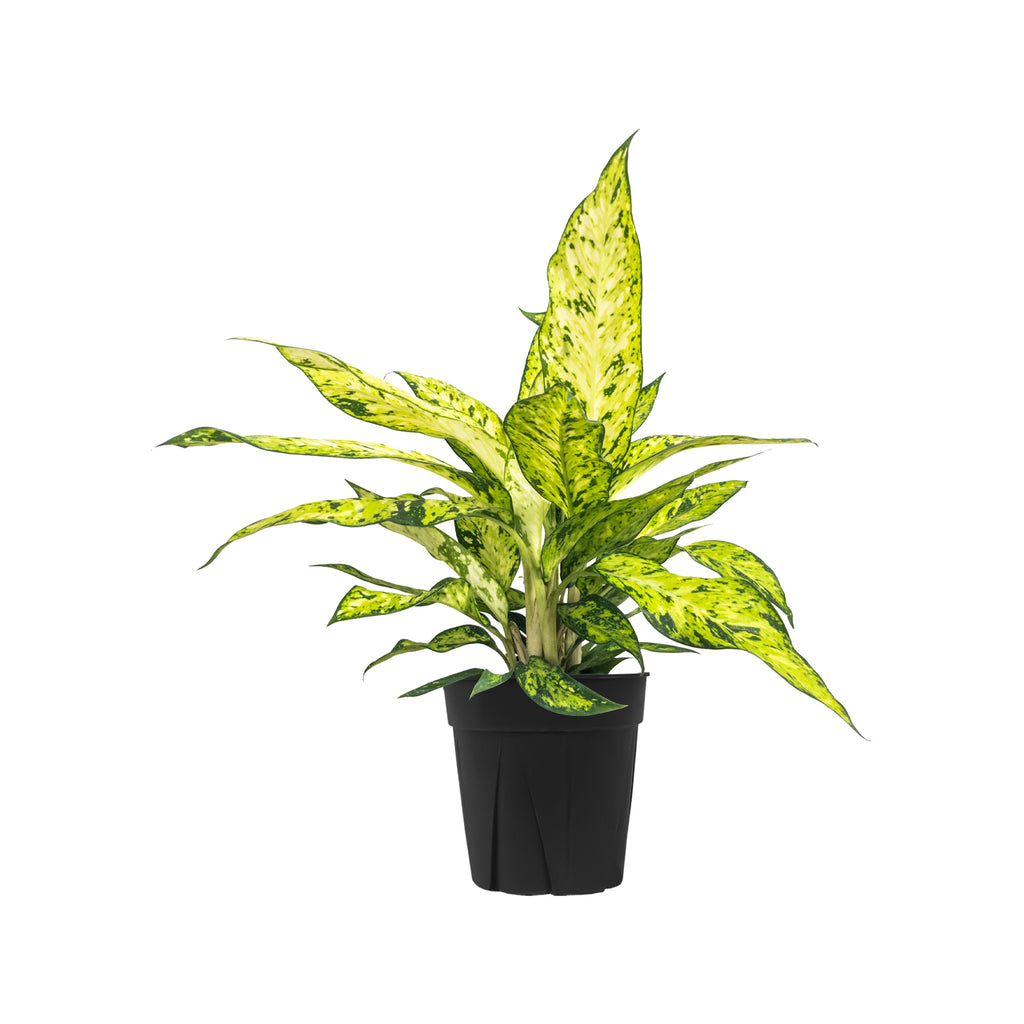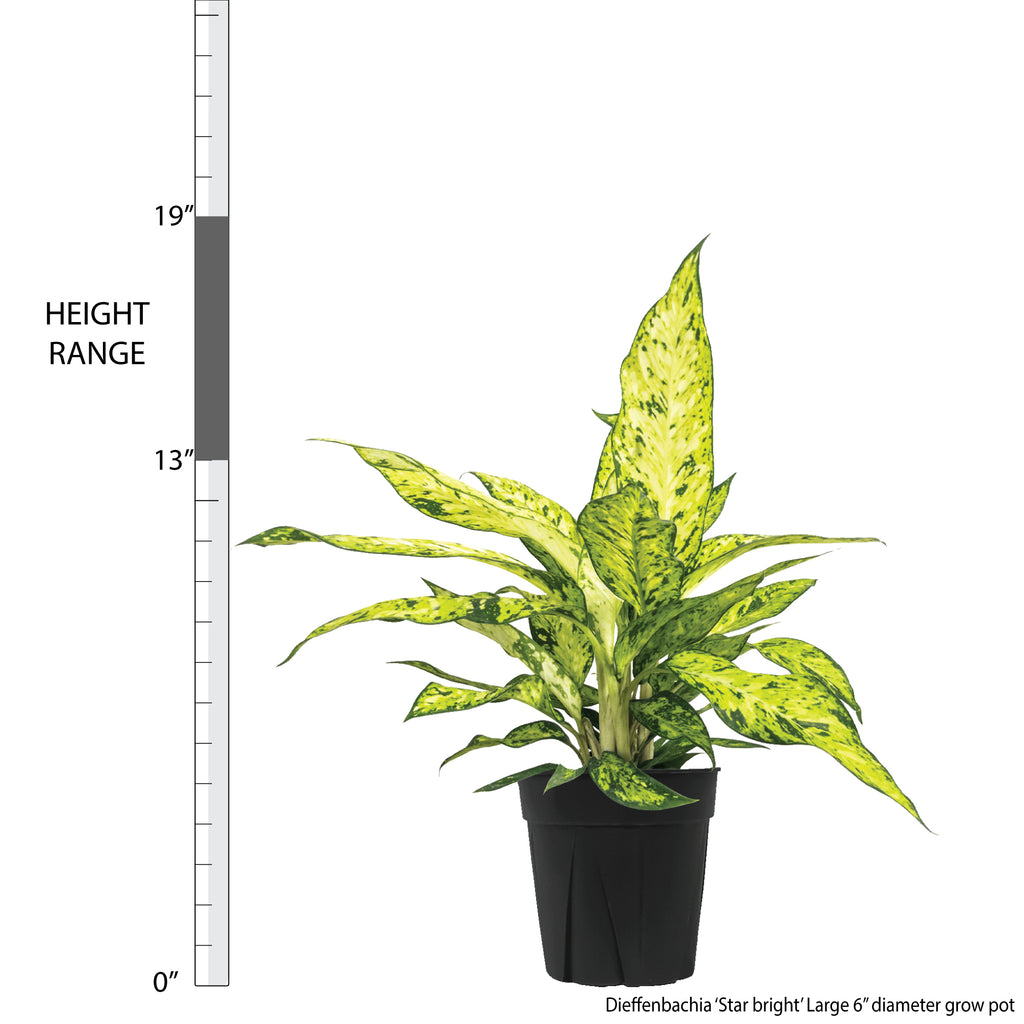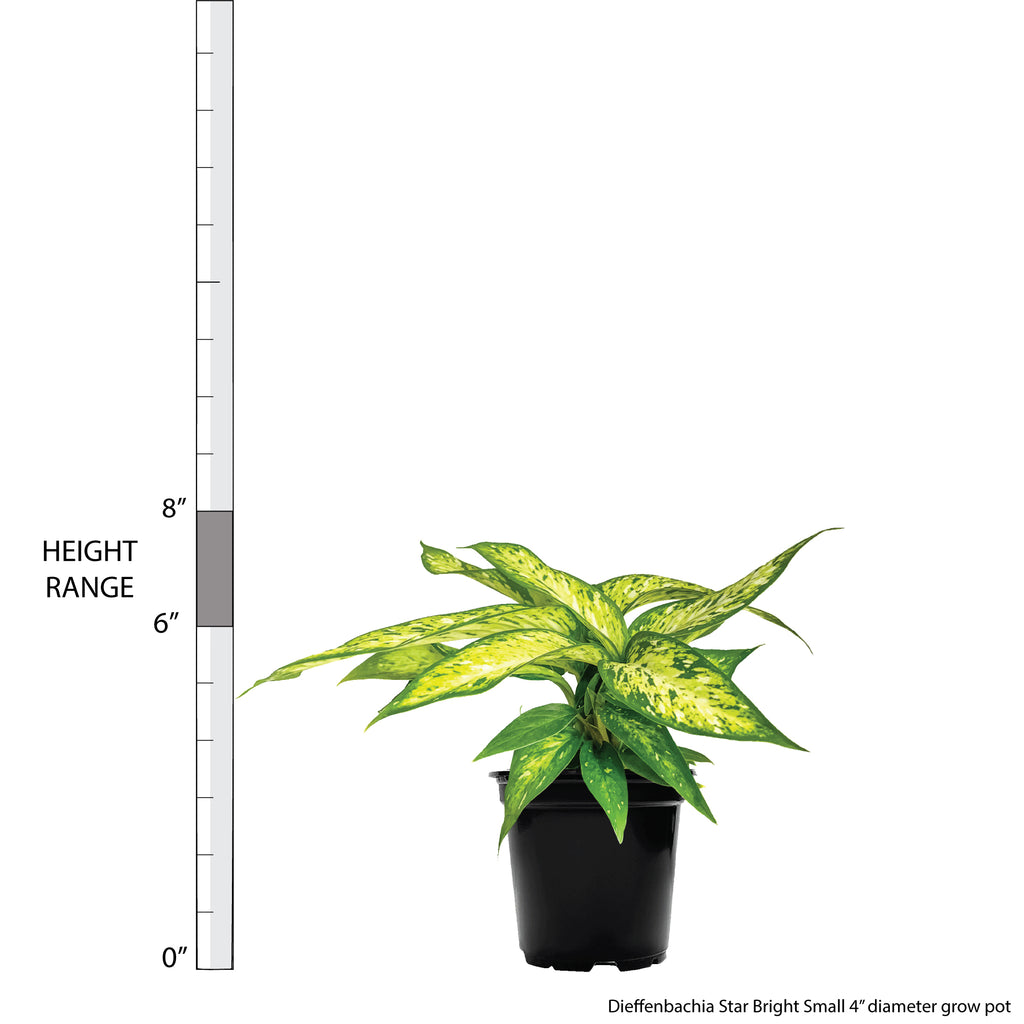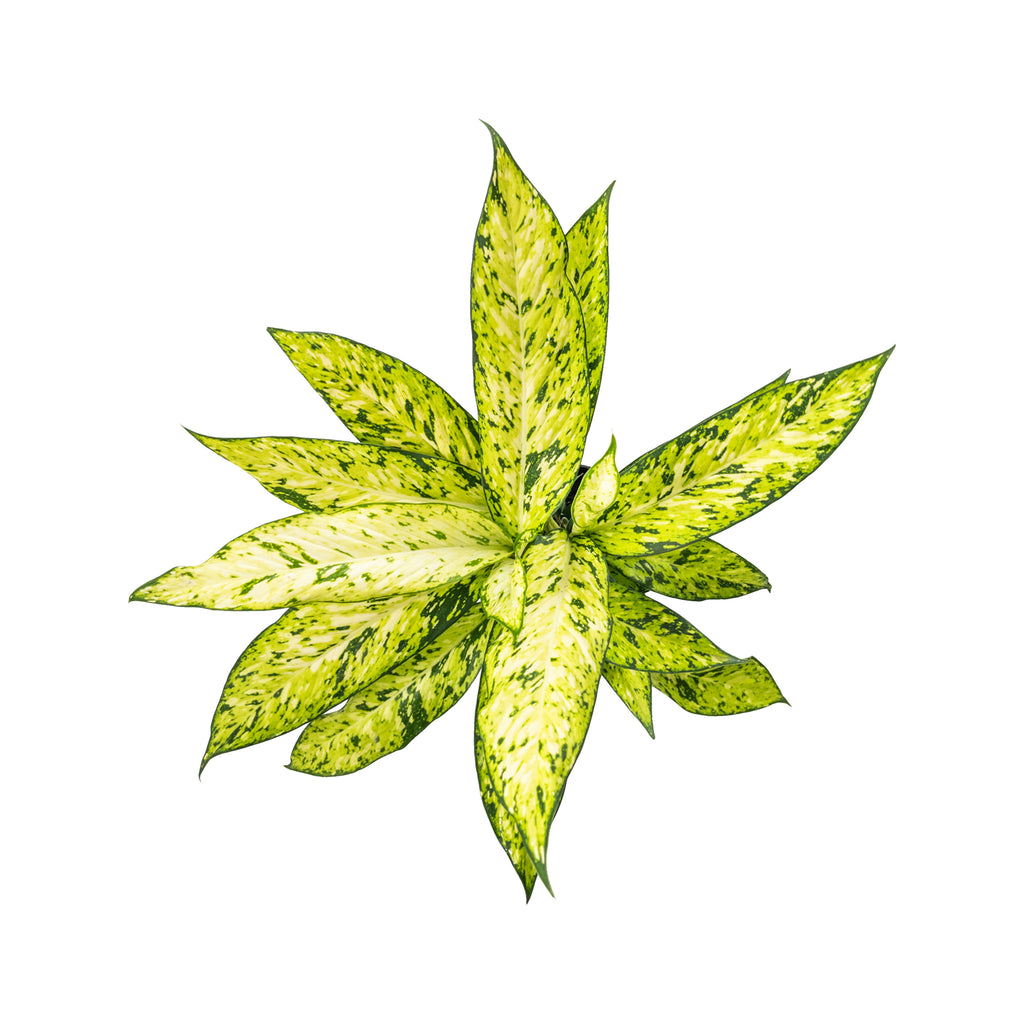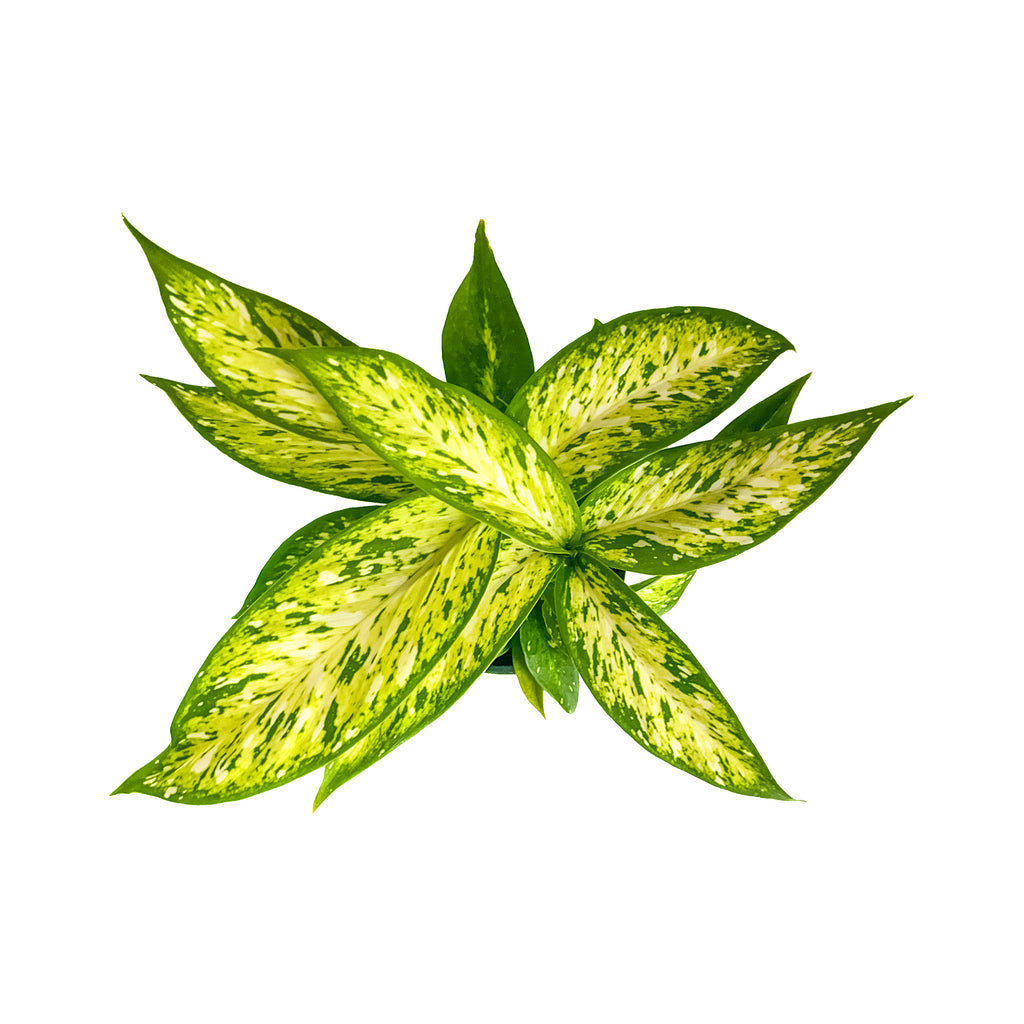 Dieffenbachia 'Star Bright' Small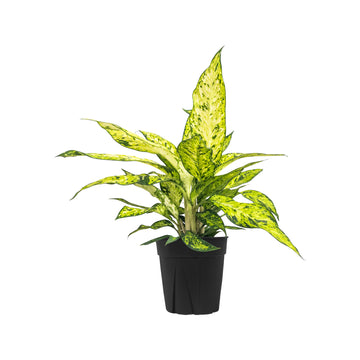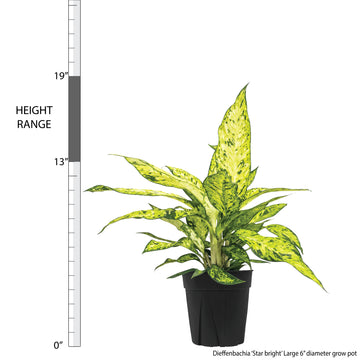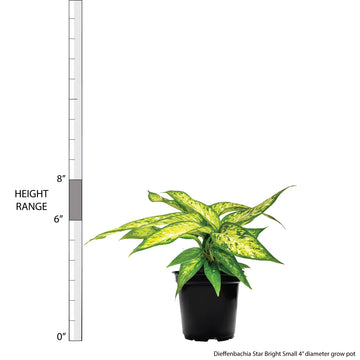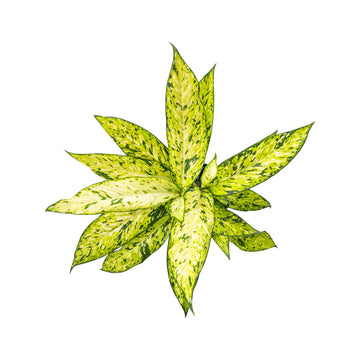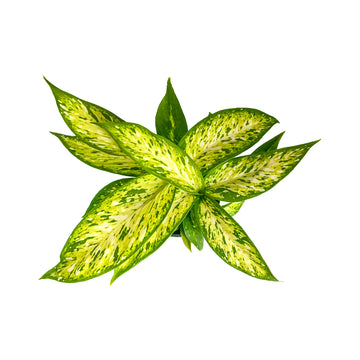 Dieffenbachia 'Star Bright'
Dieffenbachia oerstedii 'Star Bright'
Light up any dark corner with the cheery Dieffenbachia 'Star Bright'! Its bright yellow variegations will bring a ray of sunshine to your interior space, while its full-bodied shape is oh-so easy to love and care for. Time to get star-struck!
Visit our in-depth Dieffenbachia Plant Care Guide for more care tips!
Learn what to do when you receive your plants in this easy-to-follow Unboxing Guide!
Light: Low to Medium Indirect
Water: Medium
Temperature: Average
Humidity: Above Average
Pet Friendly: No
For tips on plant care click here.