Alocasia Black Velvet
Alocasia reginula 'Black Velvet'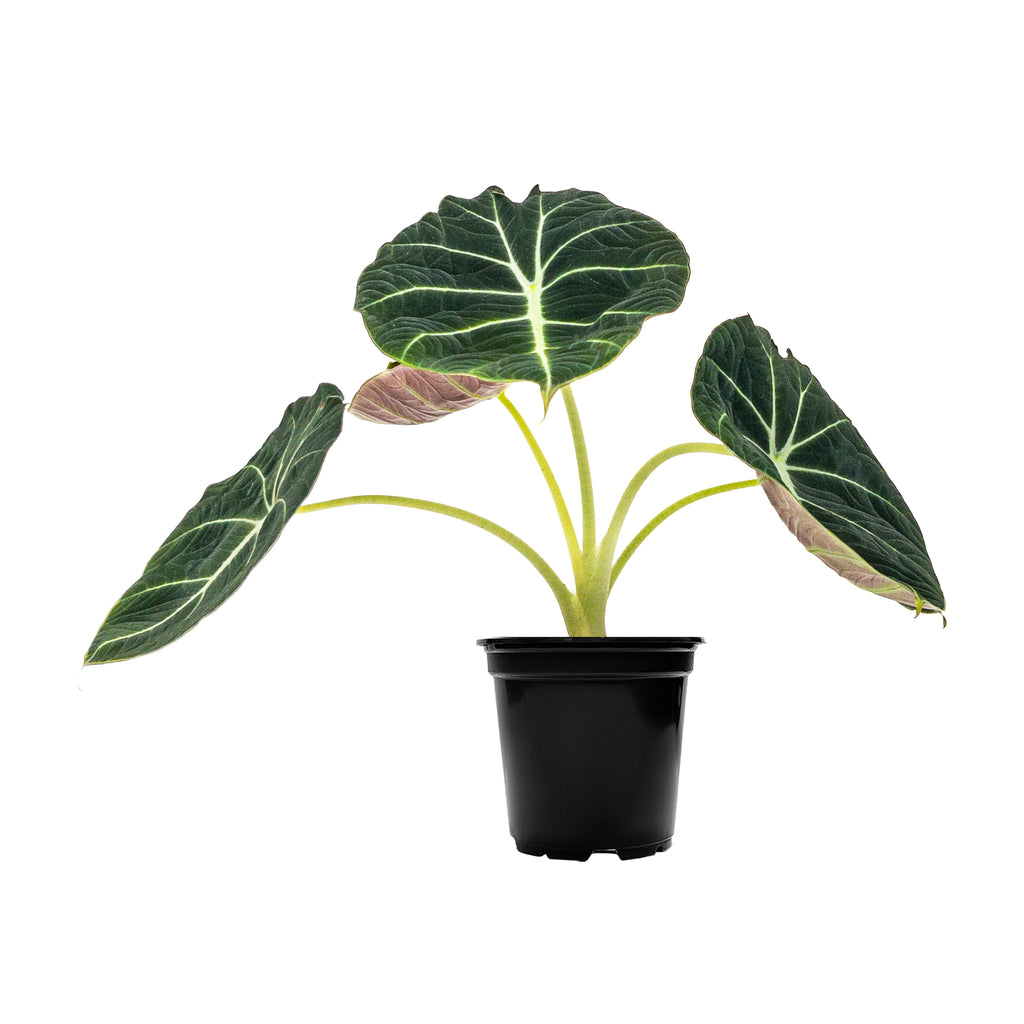 Alocasia Black Velvet Small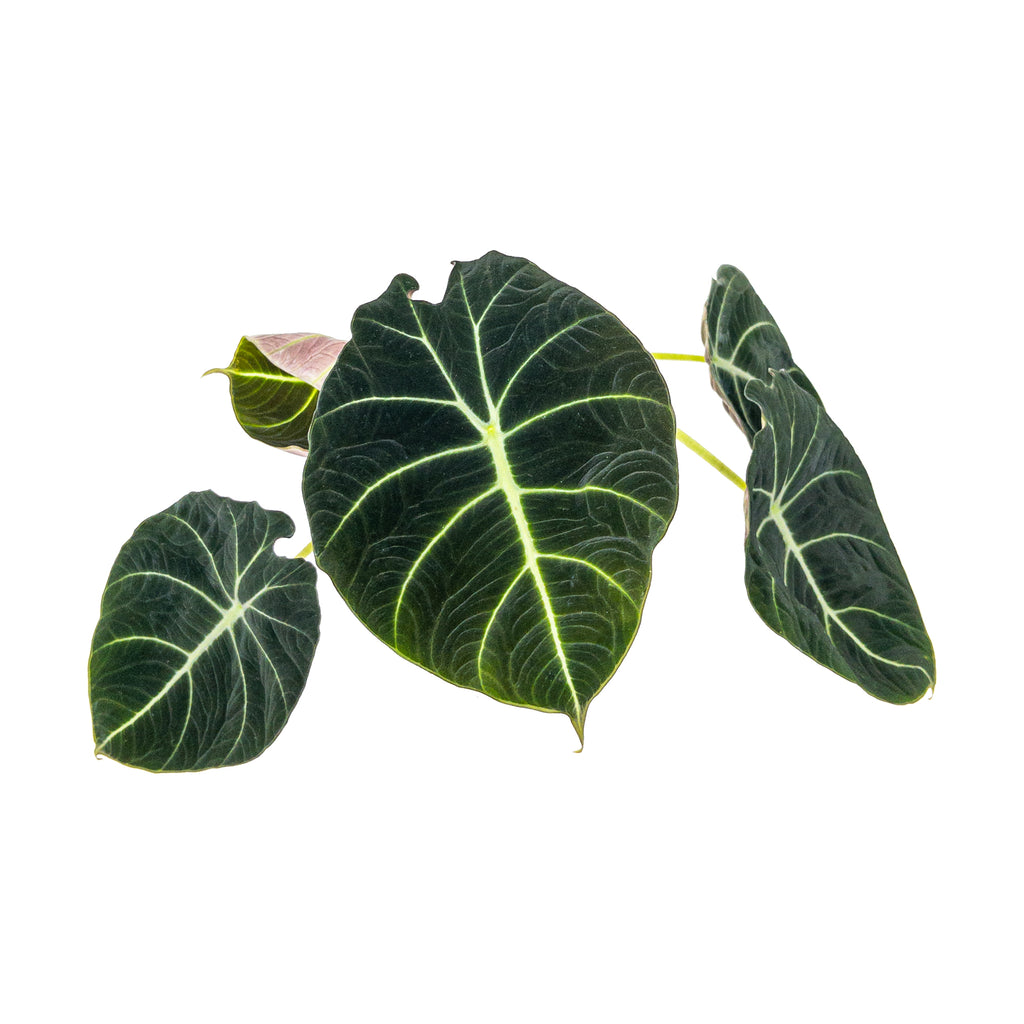 Alocasia Black Velvet Small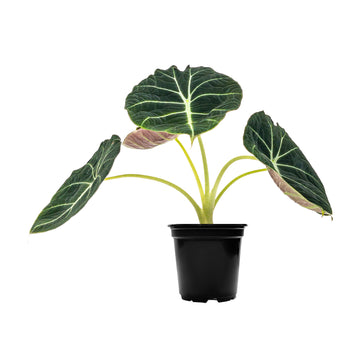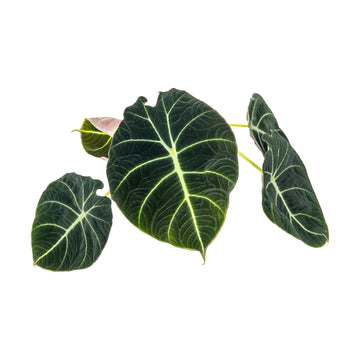 Alocasia Black Velvet
Alocasia reginula 'Black Velvet'
Alocasia Black Velvet is as exotic as it is dramatic. Its heart-shaped black foliage will take hold of you and draw you in, like an alluring jewel or evening gown. The leaves of this hard-to-find houseplant are accentuated by the subtlest of silvery veins. This rare beauty is a work of art and will add serious sophistication to any space. Keep this houseplant happy by watering it thoroughly but frequently and allowing it to dry out completely between watering. This plant is toxic if ingested and may cause skin irritation. Keep away from pets and children.
Want to learn more about how to care for this indoor plant? Visit the in-depth Plant Care Guide for Alocasia Black Velvet!
Learn what to do when you receive your plants in this easy-to-follow unboxing guide!
Light: Low to Bright Indirect
Water: Medium
Temperature: Average
Humidity: Above Average
Pet Friendly: No
For tips on plant care click here.
Plant Dimensions
Small

8"-11" in height measured from bottom of 4" diameter grow pot (sizes may vary)
Large

10"-15" in height measured from bottom of 6" diameter grow pot (sizes may vary)
Unboxing