Alocasia Polly
Alocasia x amazonica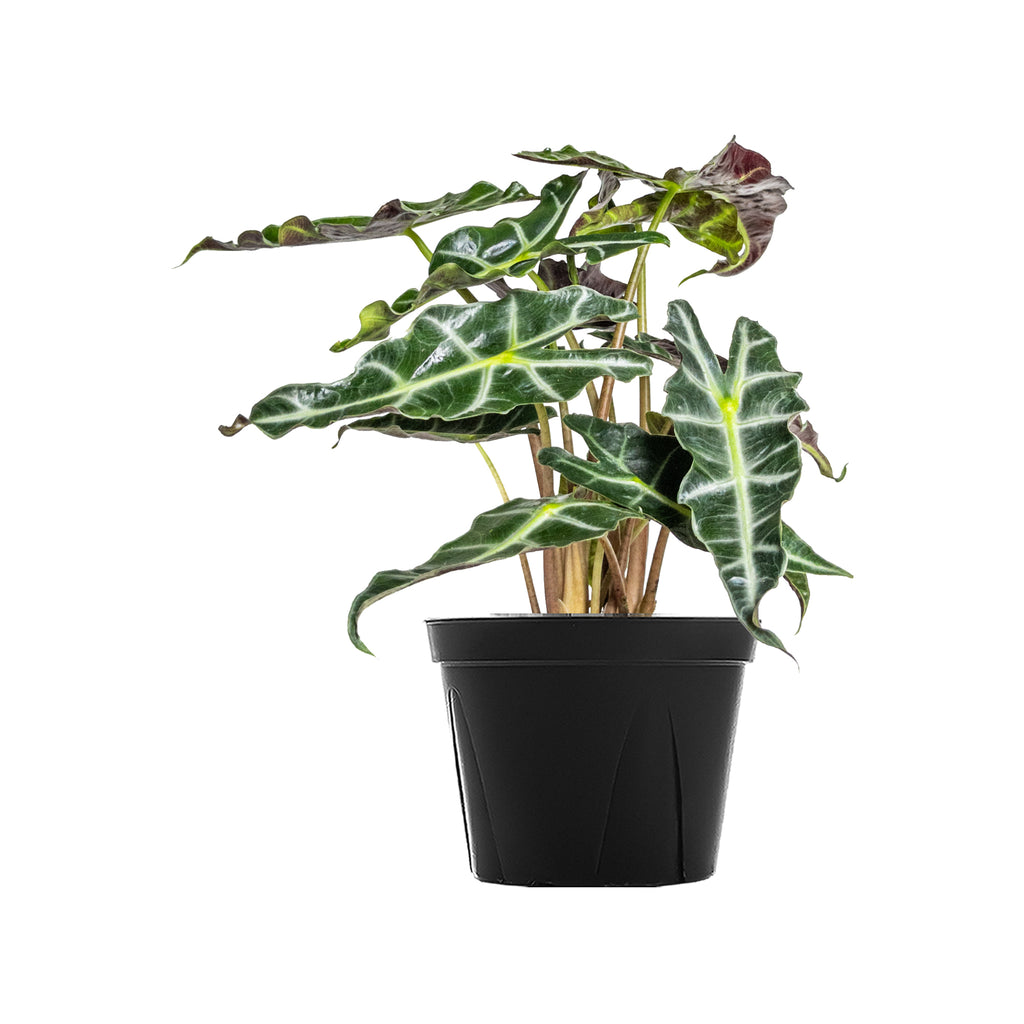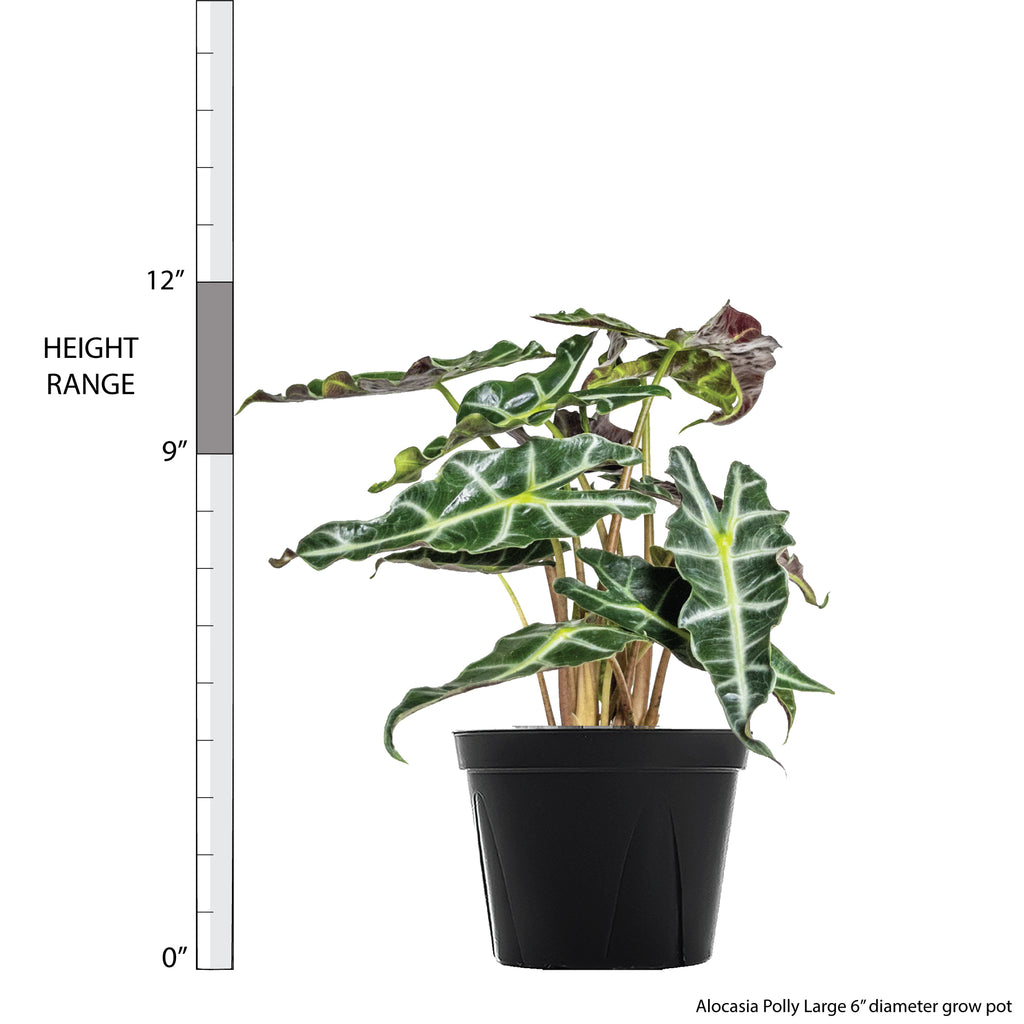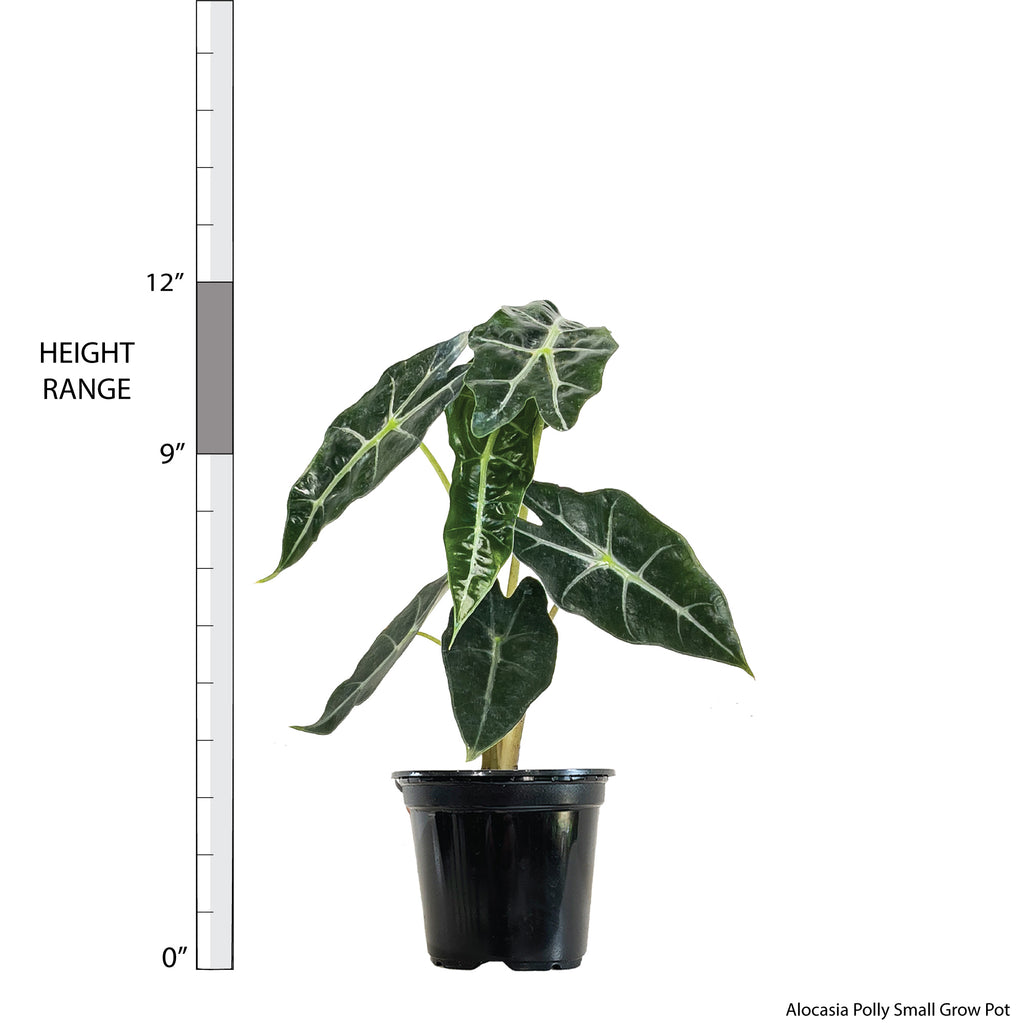 Alocasia Polly Small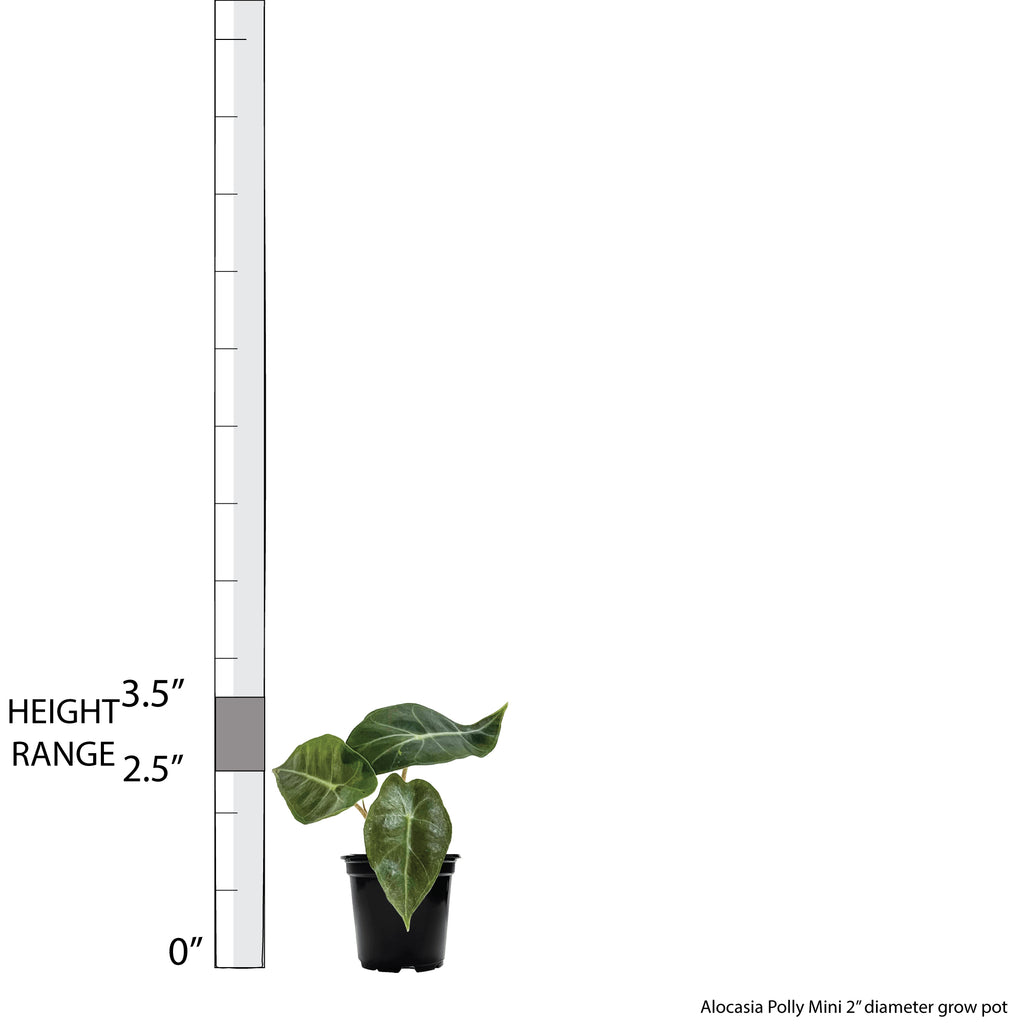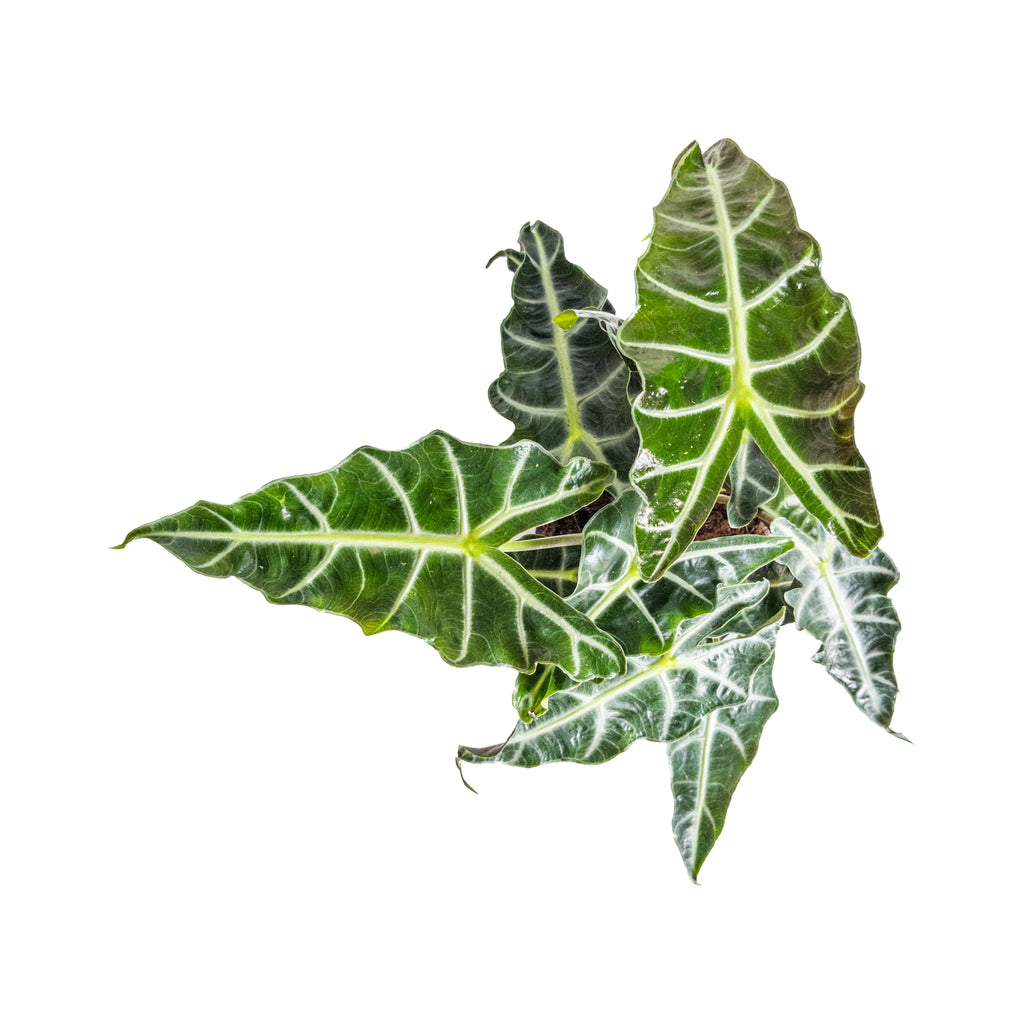 Alocasia Polly Large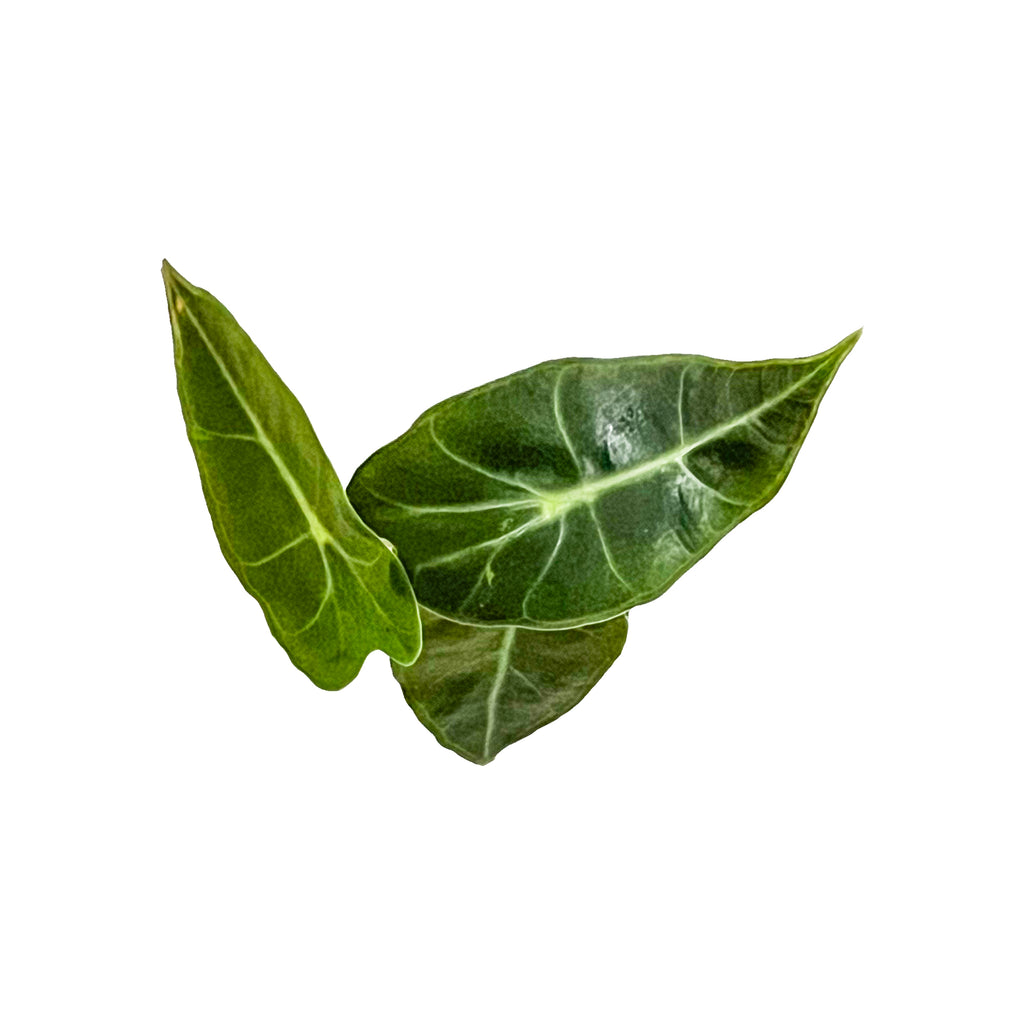 Alocasia Polly Mini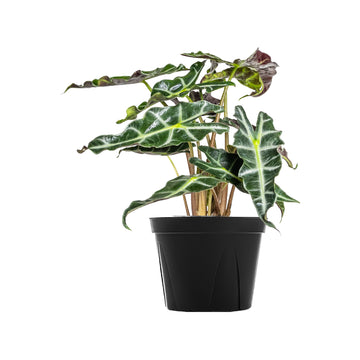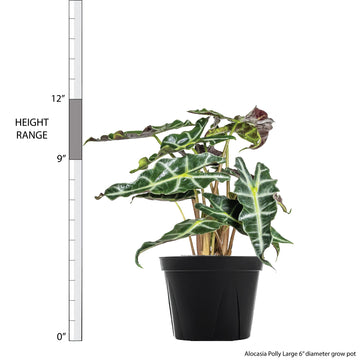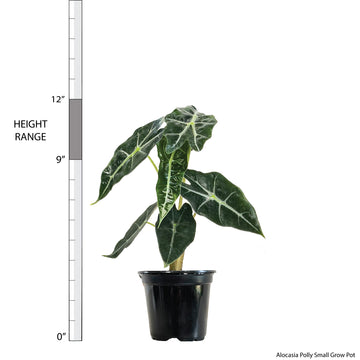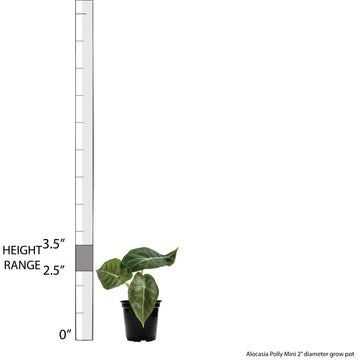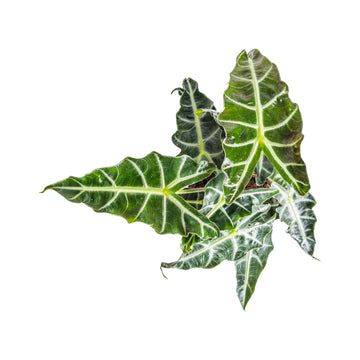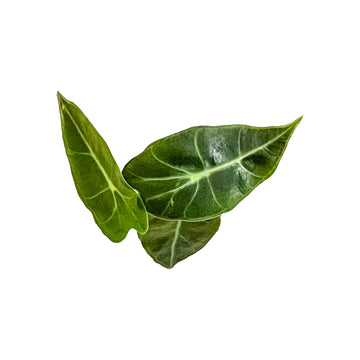 Alocasia Polly
Alocasia x amazonica
The plant party just got a little wilder! Alocasia Polly (amazonica) is always a standout. Confident silvery-green veins mark its dark green arrowhead-shaped leaves. Alocasia Polly will thrive in indirect light and tolerate low light levels for short periods. Avoid keeping it in direct sunlight, which can burn the foliage. Make sure the soil stays moist but drains thoroughly. In other words, do not allow the soil to remain dry for long! This plant is toxic if ingested and may cause skin irritation. Keep away from pets and children.
Want to learn more about how to care for this indoor plant? Visit the in-depth Plant Care Guide for Alocasia Polly!
Learn what to do when you receive your plants in this easy-to-follow Unboxing Guide!
Light: Low to Bright Indirect
Water: Medium
Temperature: Average
Humidity: Above Average
Pet Friendly: No
For tips on plant care click here.
Plant Dimensions
Mini

2.5"-3.5" in height measured from bottom of 2" diameter grow pot (sizes may vary)
Small

9"-12" in height measured from bottom of 4" diameter grow pot (sizes may vary)
Large

9"-12" in height measured from bottom of 6" diameter grow pot (sizes may vary)
Unboxing