Alocasia Red Secret
Alocasia cuprea 'Red Secret'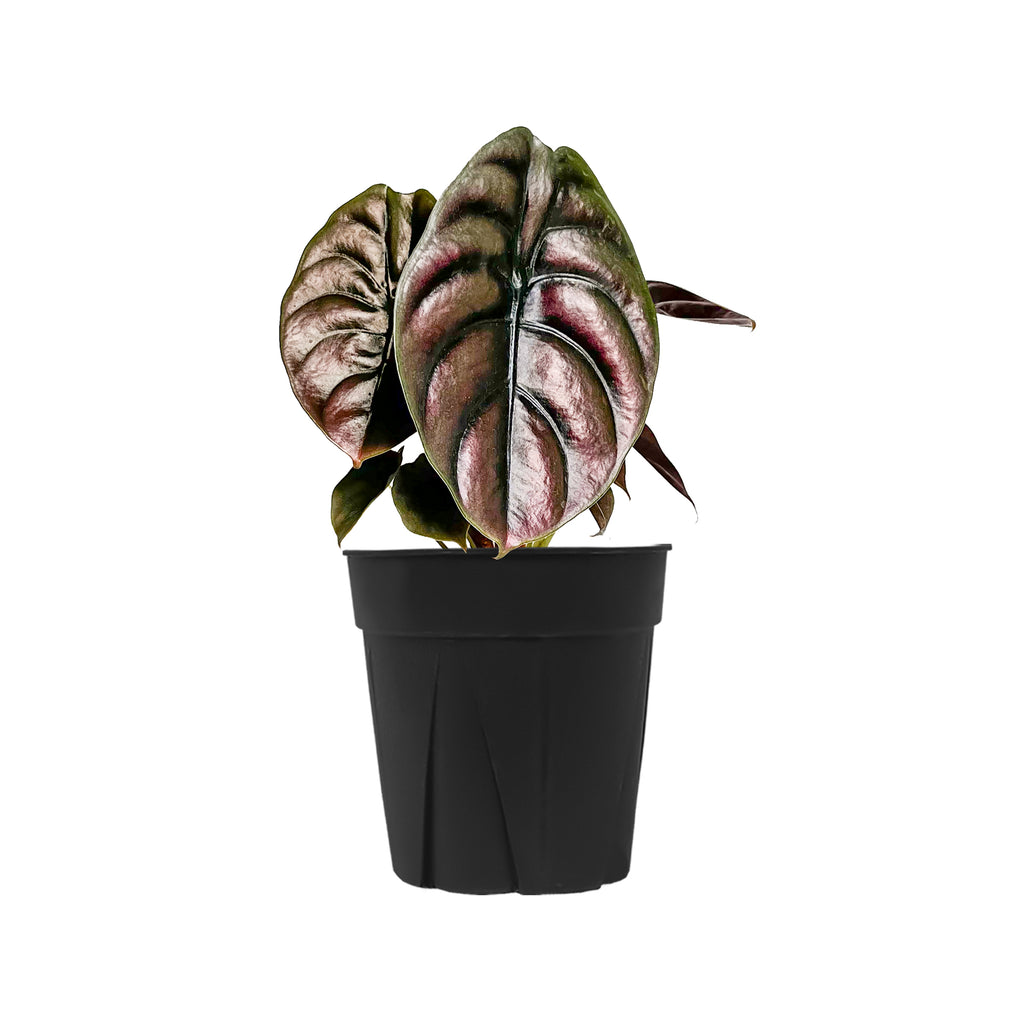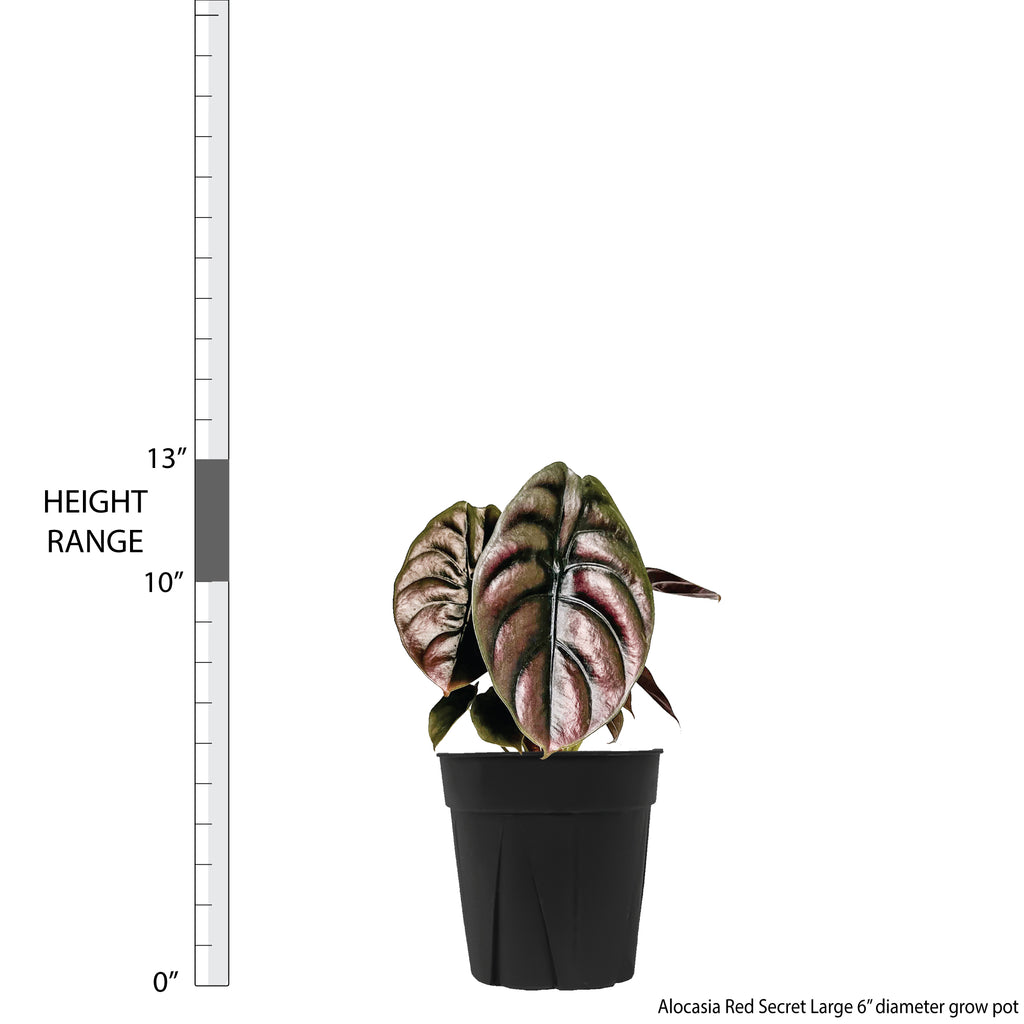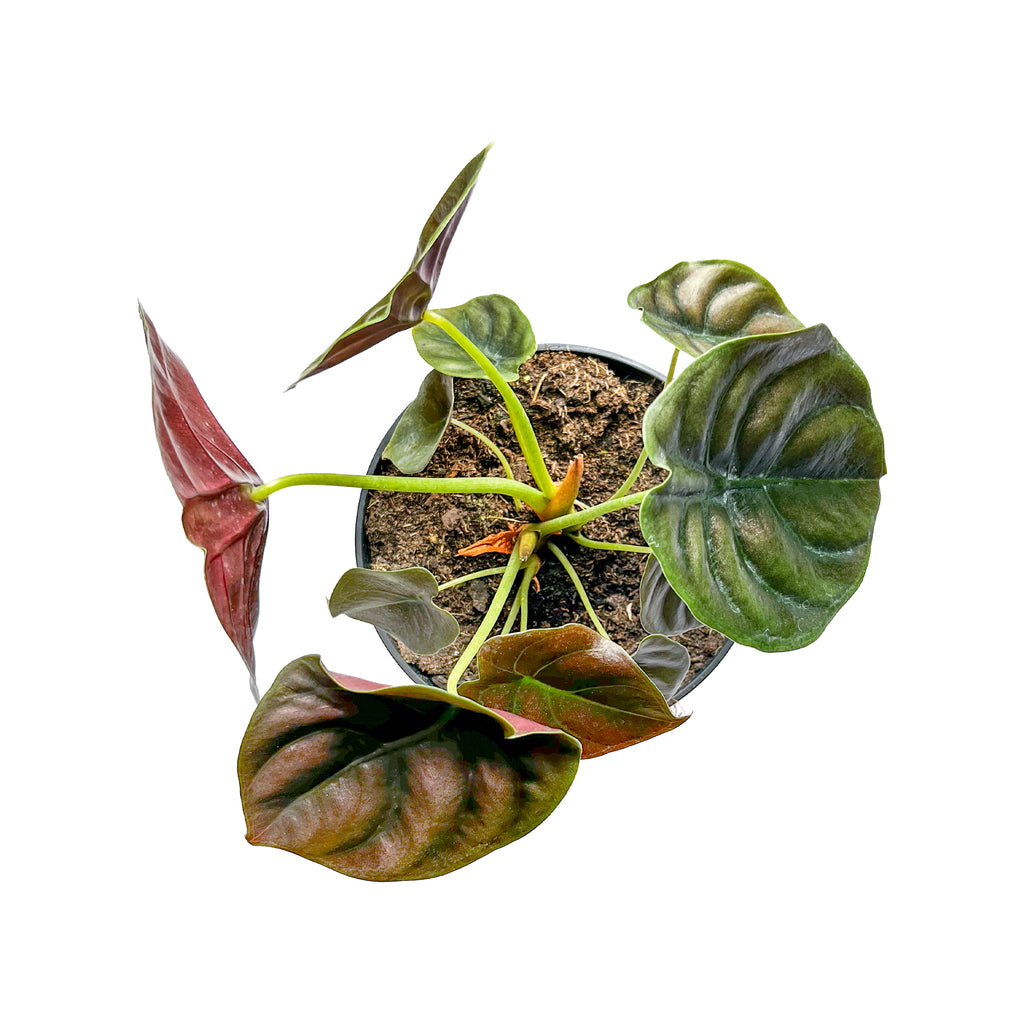 Alocasia Red Secret Large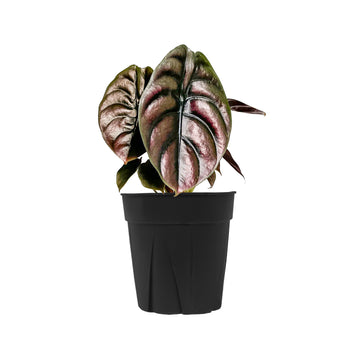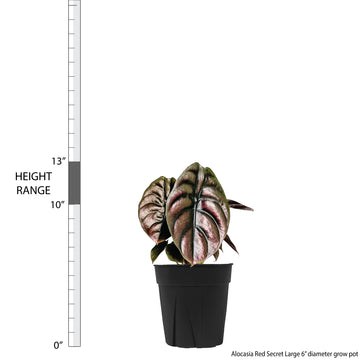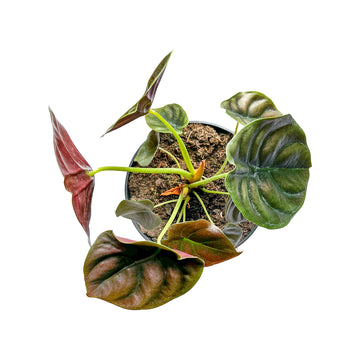 Alocasia Red Secret
Alocasia cuprea 'Red Secret'
This alocasia is so shiny and pretty that you might fall into a trance and lose track of time! The intricate leaves have deep ridges and texture, almost reptilian-like but glow with a radiant burgundy red! Treat the Red Secret Alocasia with water when the soil is partially dry and give it access to plenty of indirect sunlight. This plant is toxic if ingested and may cause skin irritation. Keep away from pets and children.

Visit our in-depth Alocasia Red Secret Plant Care Guide for more care tips!
Learn what to do when you first receive your plants in this easy-to-follow Unboxing Guide!
Light: Low to Bright Indirect
Water: Medium
Temperature: Average
Humidity: Above Average
Pet Friendly: No
For tips on plant care click here.
Plant Dimensions
Small

7"-8" in height measured from bottom of 4" diameter grow pot (sizes may vary)
Large

10"-13" in height measured from bottom of 6" diameter grow pot (sizes may vary)
Unboxing