Alocasia Wentii
Hardy Elephant ears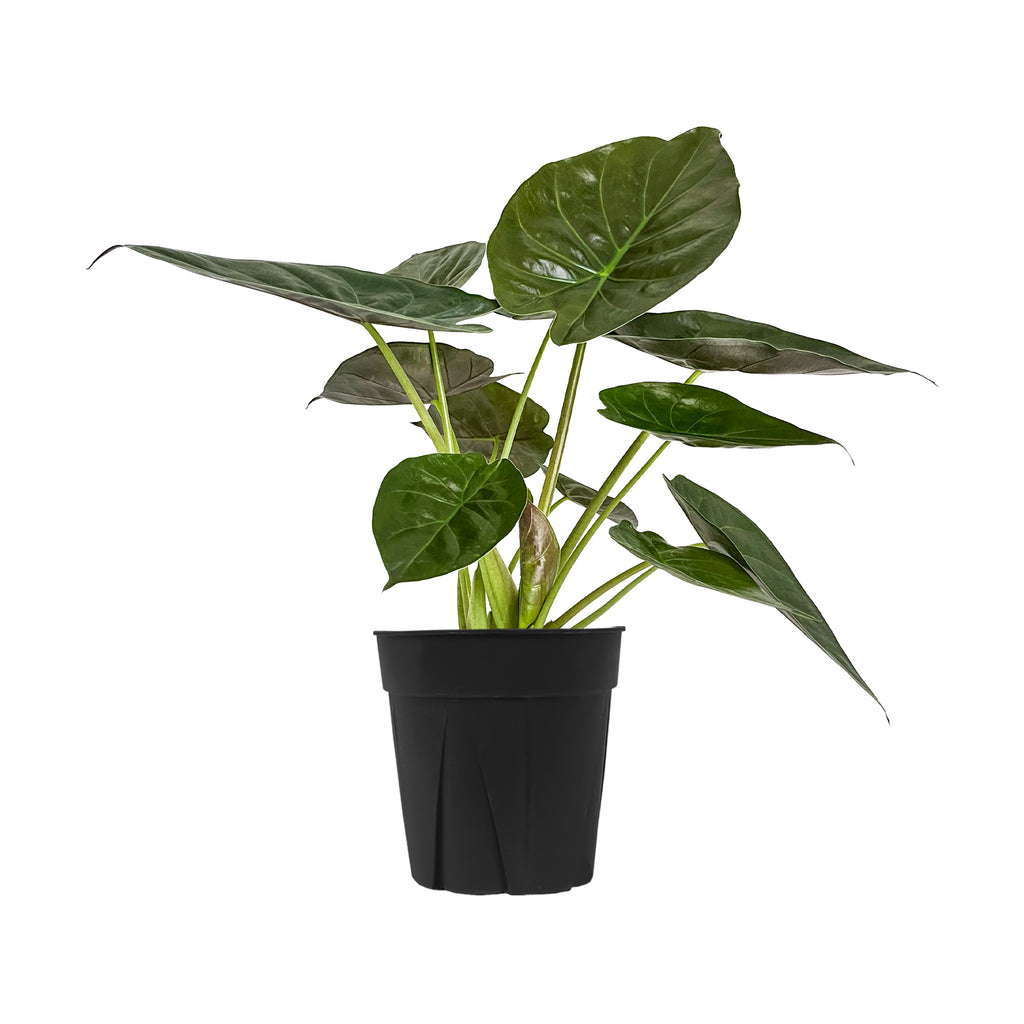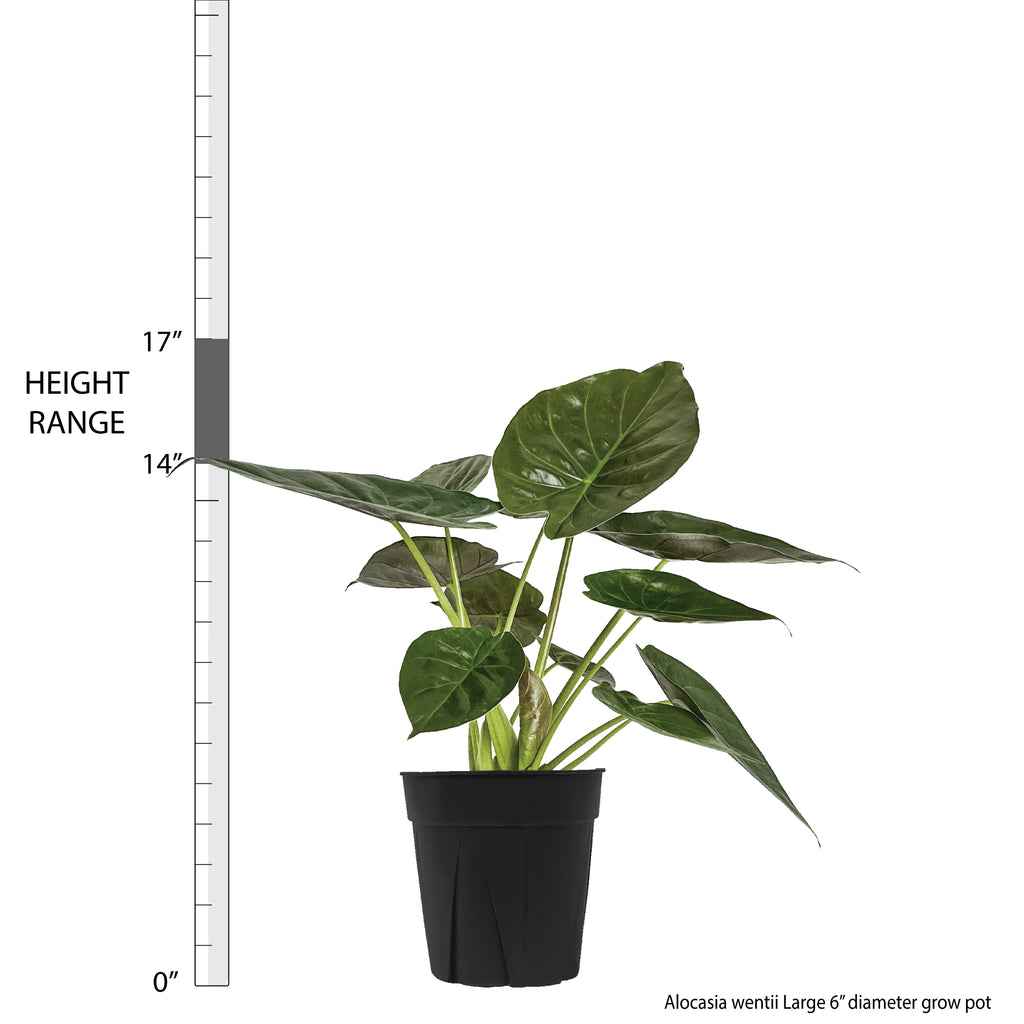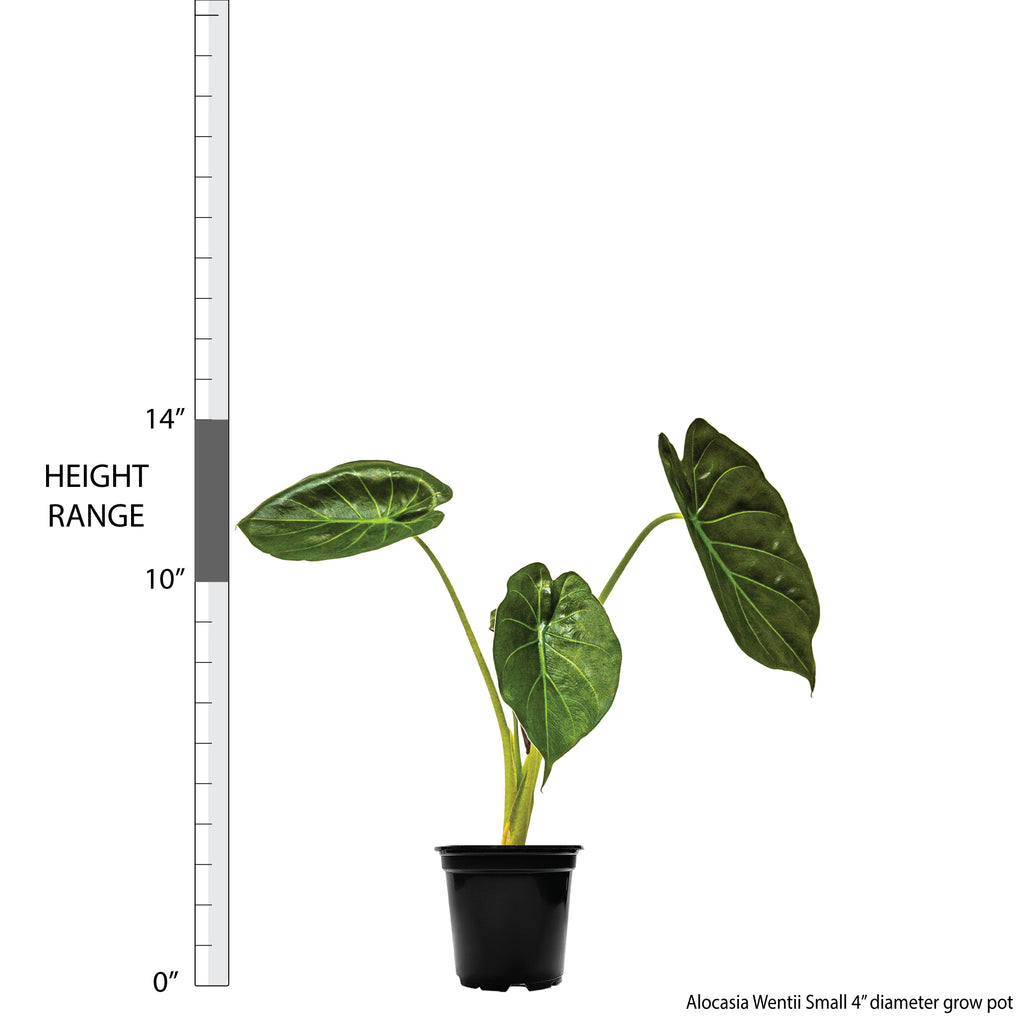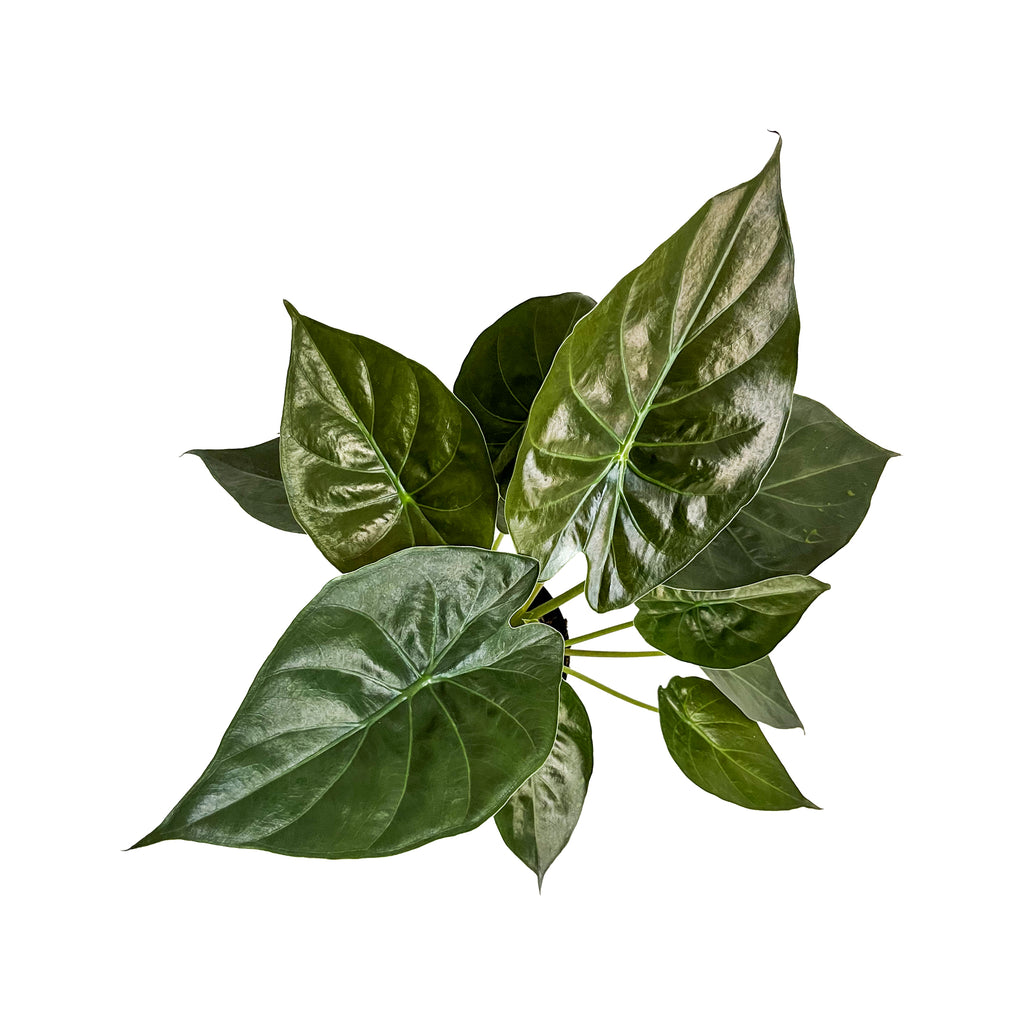 Alocasia wentii Large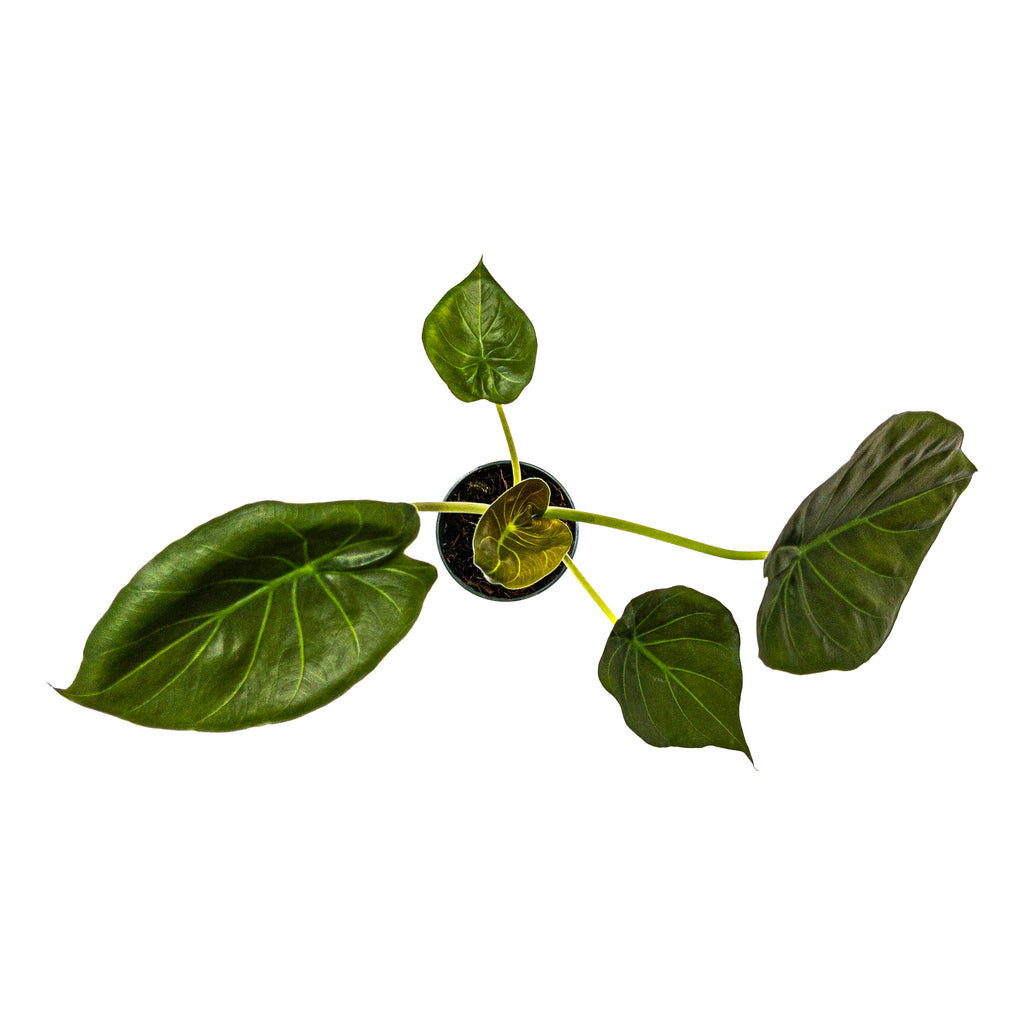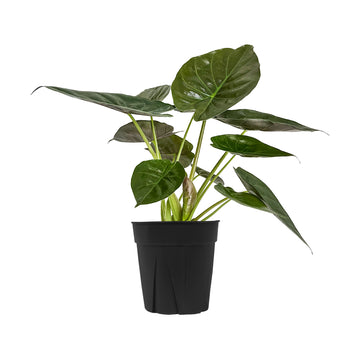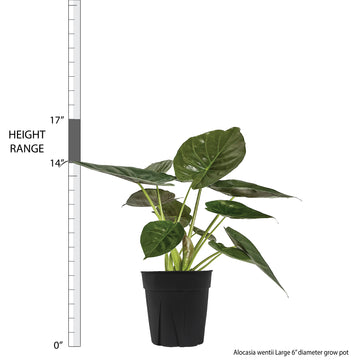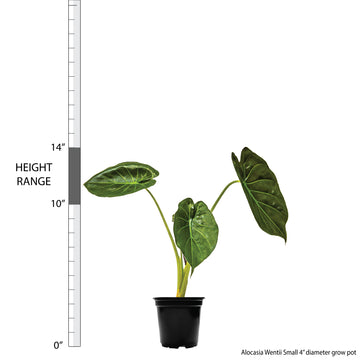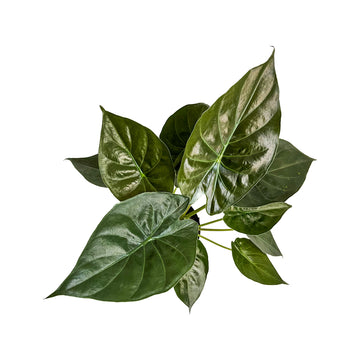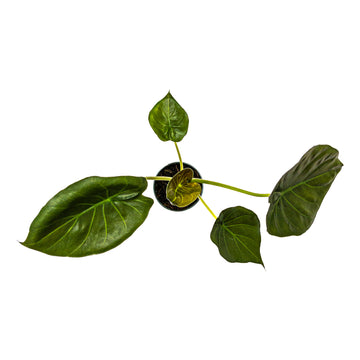 Alocasia Wentii
Hardy Elephant ears
Who's hiding all of that glorious purple underneath their leaves? 
Enter: Alocasia wentii
There is something to say about being subtle, gently reminding the world that there is more to meet the eye if you dig a little deeper. This Hardy Elephant Ear has a cloak of green on its large leaves, masquerading the aubergine glow emanating from its undersides. This plant is toxic if ingested and may cause skin irritation. Keep away from pets and children.
Visit our in-depth Plant Care Guide for Alocasia wentii for more care tips!
Learn what to do when you receive your plants in this easy-to-follow Unboxing Guide!
Light: Low to Bright Indirect
Water: Medium
Temperature: Average
Humidity: Above Average
Pet Friendly: No
For tips on plant care click here.
Plant Dimensions
Small

10"-14" in height measured from bottom of 4" diameter grow pot (sizes may vary)
Large

14"-17" in height measured from bottom of 6" diameter grow pot (sizes may vary)
Unboxing