Alocasia Zebrina
Elephant Ear Zebrina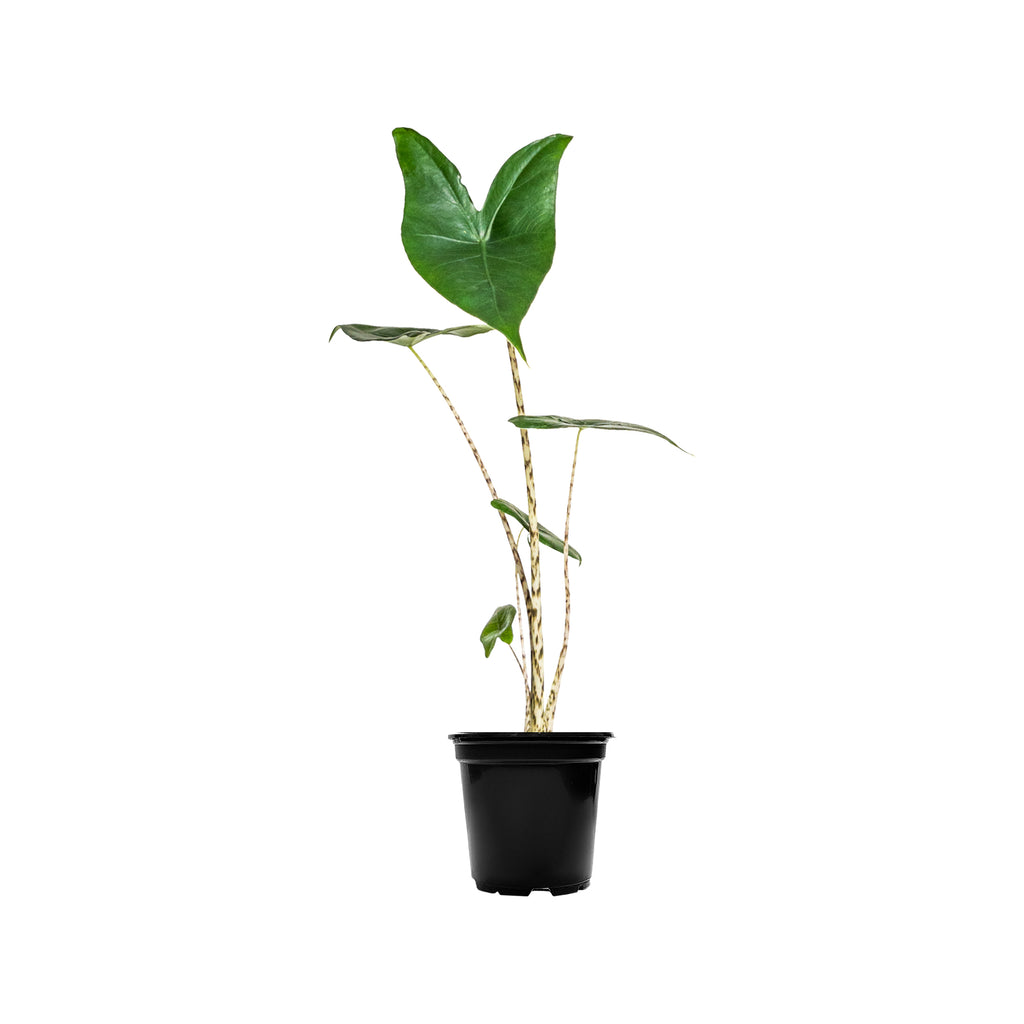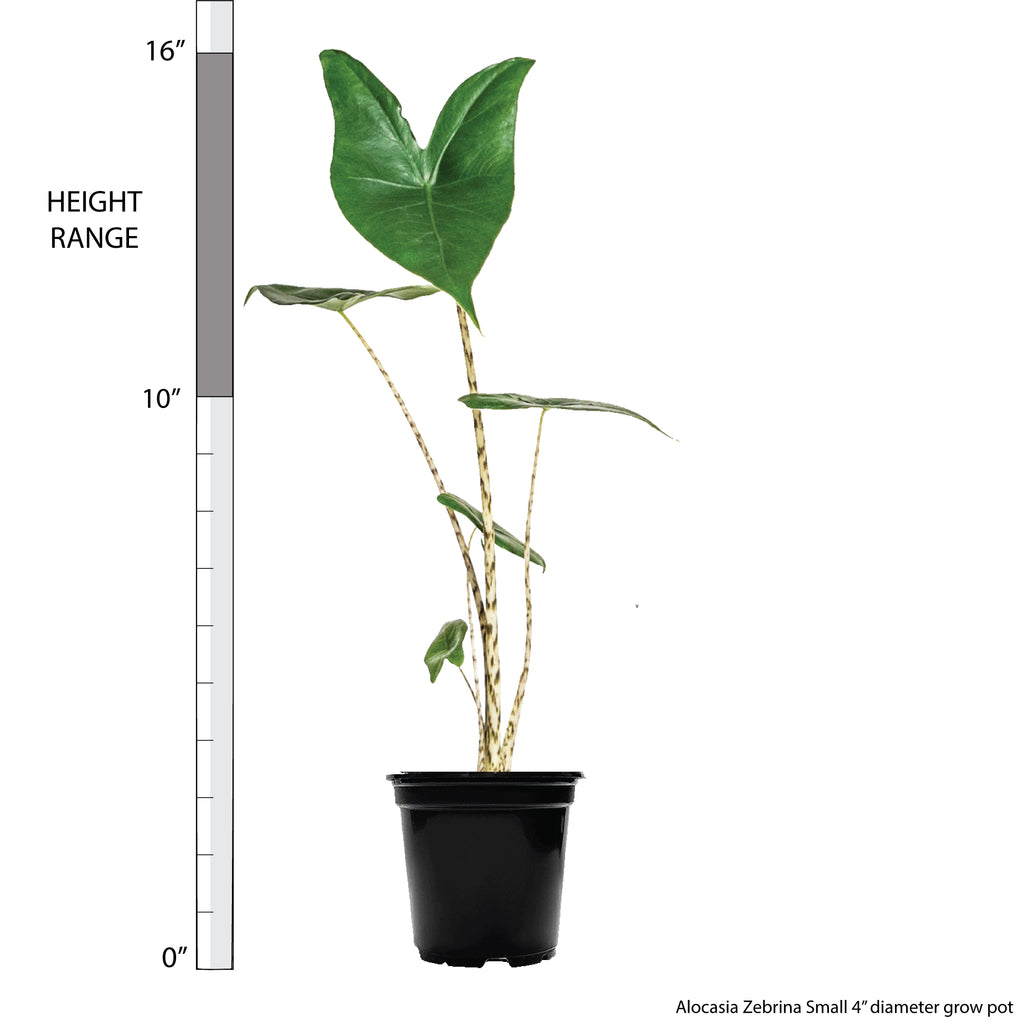 Alocasia Zebrina Small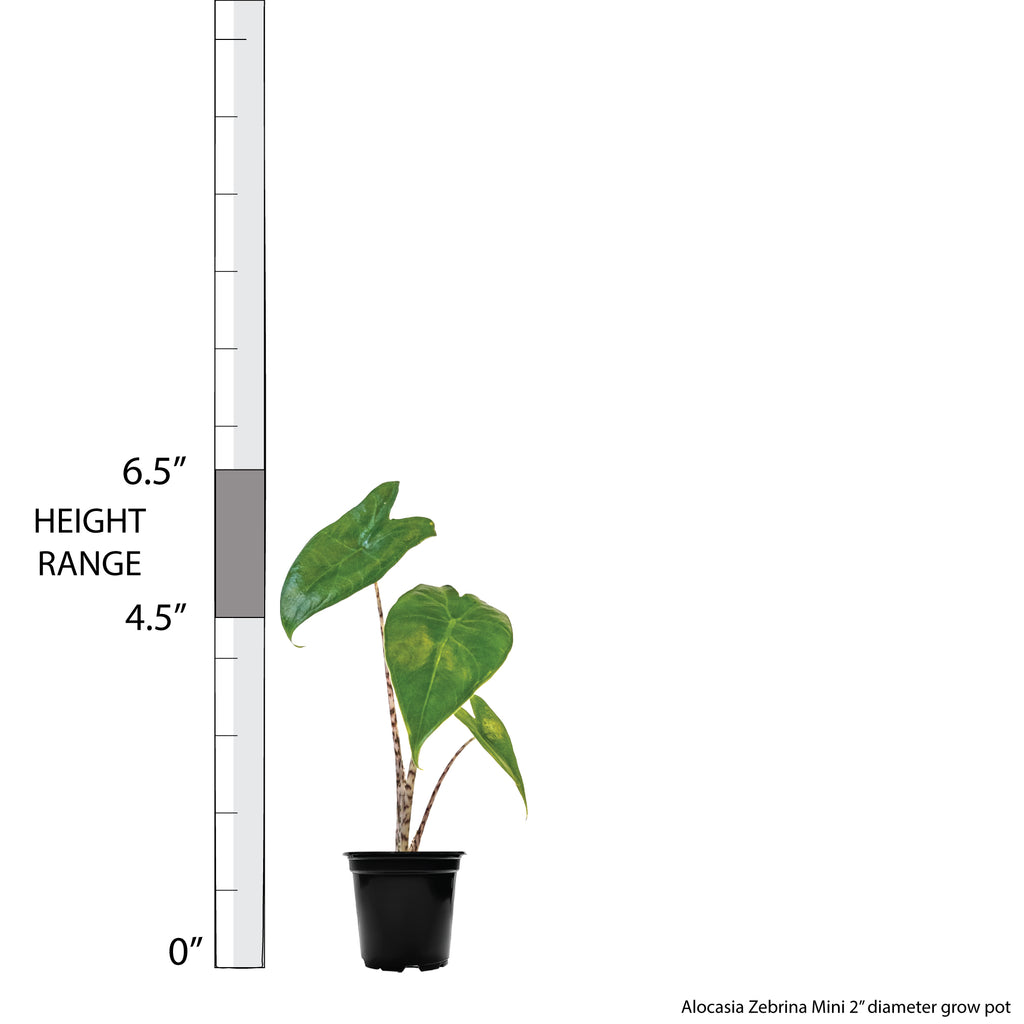 Alocasia Zebrina Mini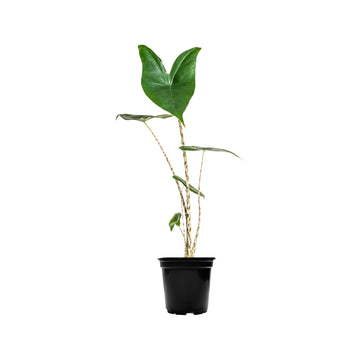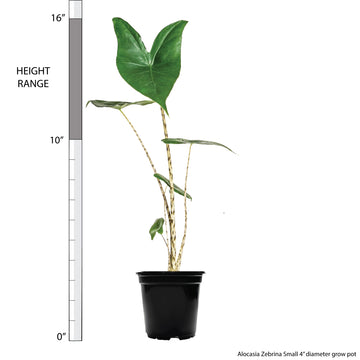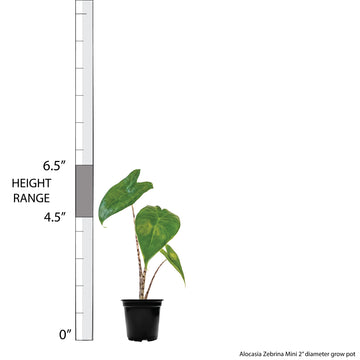 Alocasia Zebrina
Elephant Ear Zebrina
Looks are not deceiving regarding the beauty of this Elephant Ear! Its speckled stems are true to form as they are the most glorious supports for the large spear-shaped leaves. Alocasia Zebrina's soil should never be allowed to dry out for too long. This eye-catching alocasia will grow to an impressive height of 3' if given bright indirect light and fertilizer when actively growing! The Alocasia Zebrina is toxic! Keep away from pets and children.
Visit our in-depth Alocasia Zebrina Plant Care Guide for more care tips!
Learn what to do when you first receive your plants in this easy-to-follow Unboxing Guide!
Light: Low to Bright Indirect
Water: Medium
Temperature: Average
Humidity: Above Average
Pet Friendly: No
For tips on plant care click here.
Plant Dimensions
Mini

4.5"-6.5" in height measured from bottom of 2" diameter grow pot (sizes may vary)
Small

6"-9" in height measured from bottom of 4" diameter grow pot (sizes may vary)
Unboxing