Calathea Makoyana
Calathea makoyana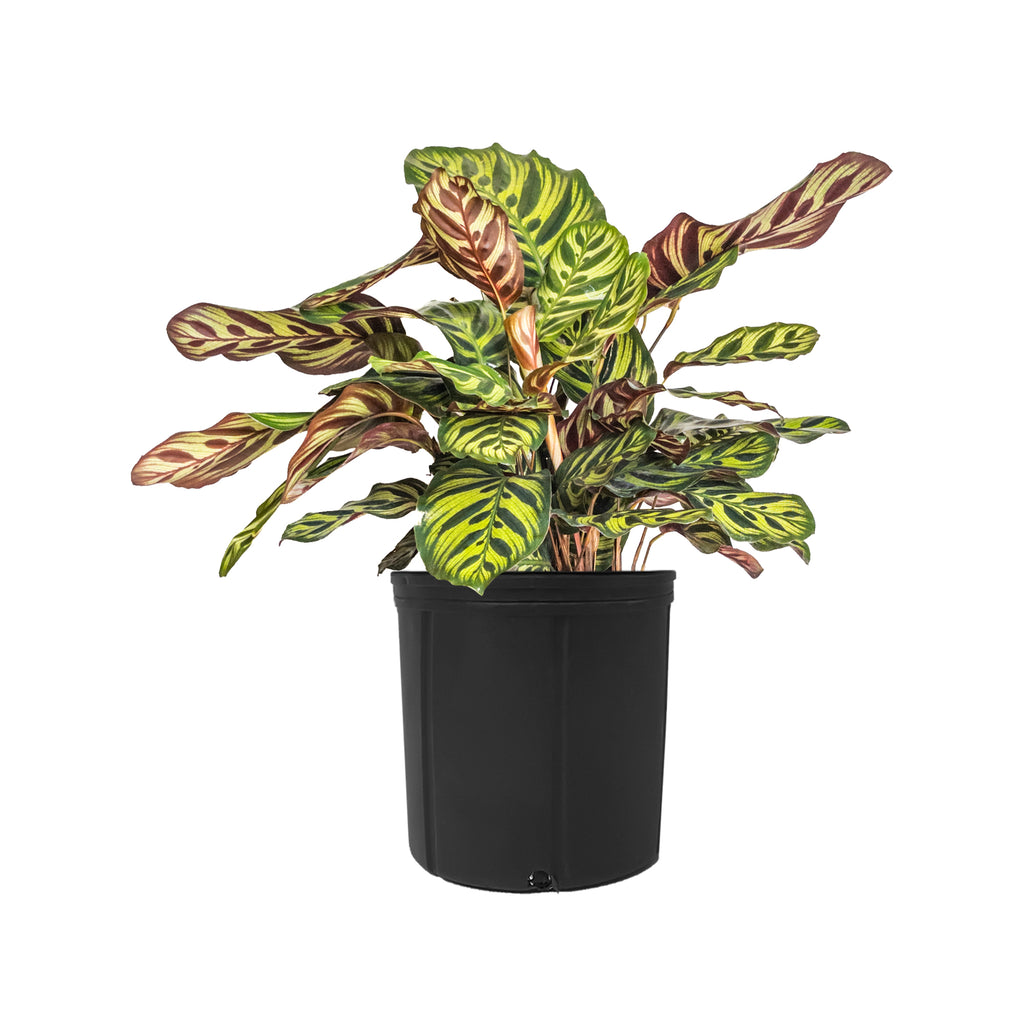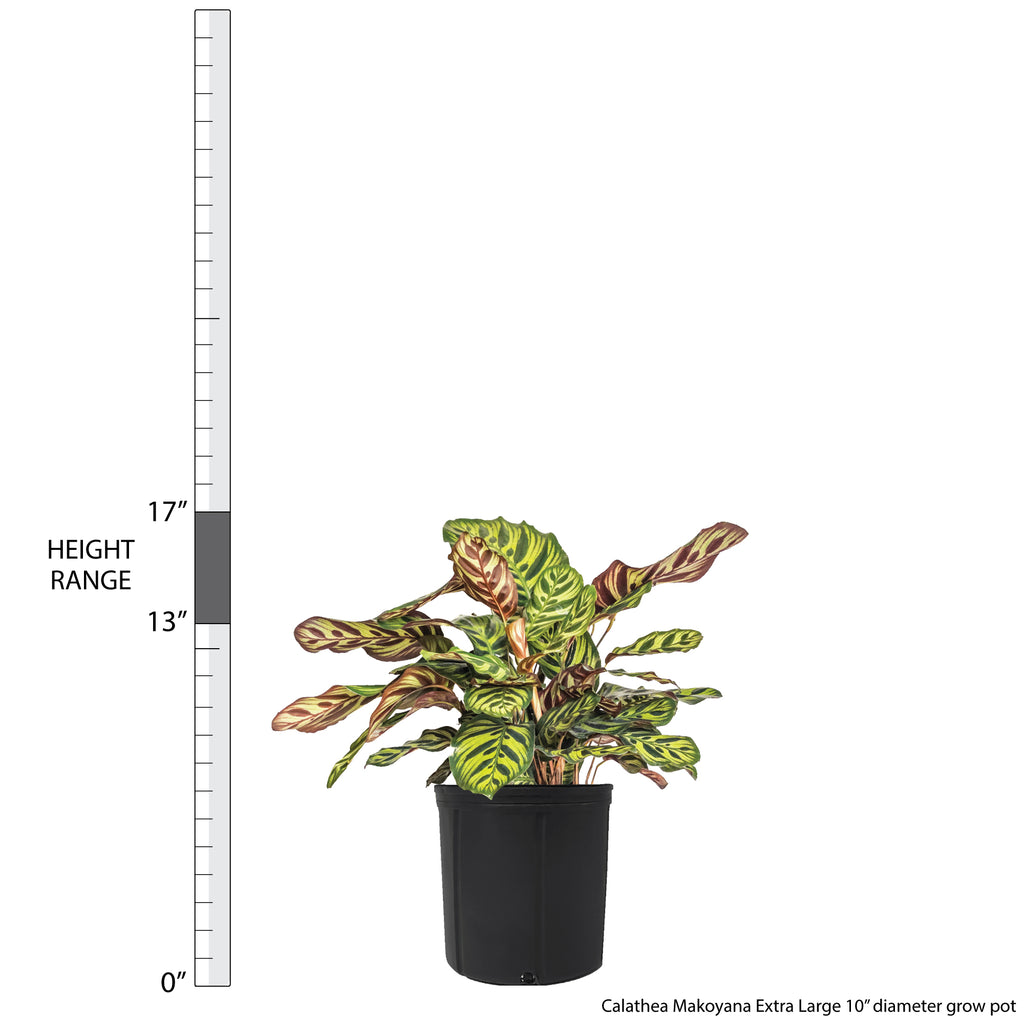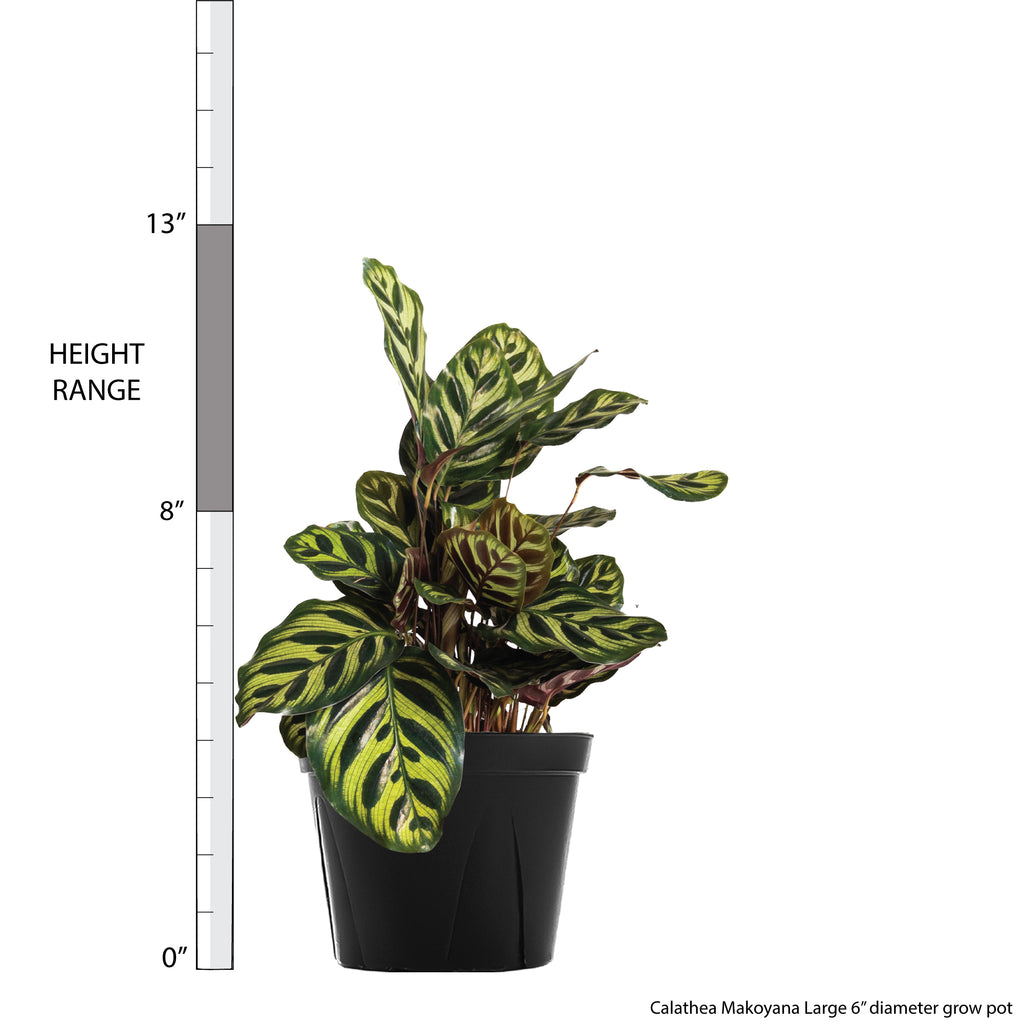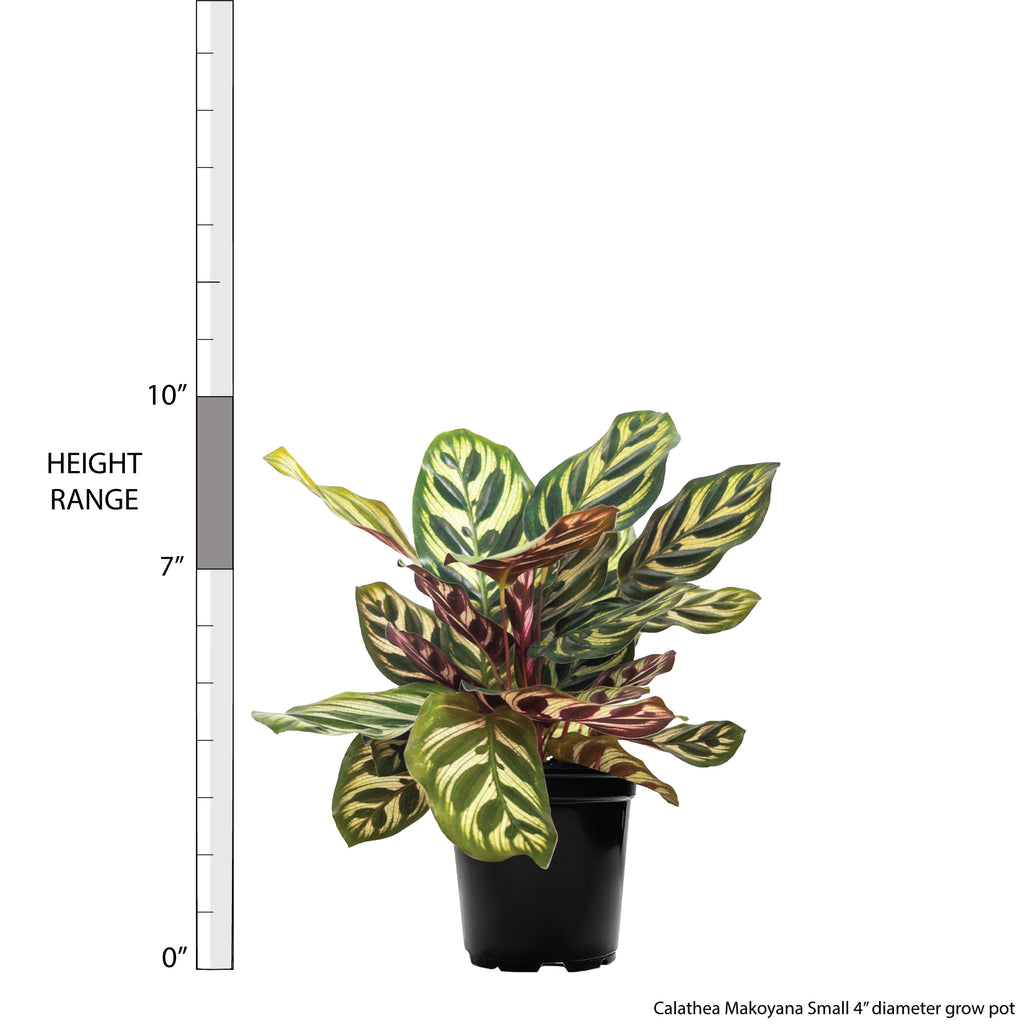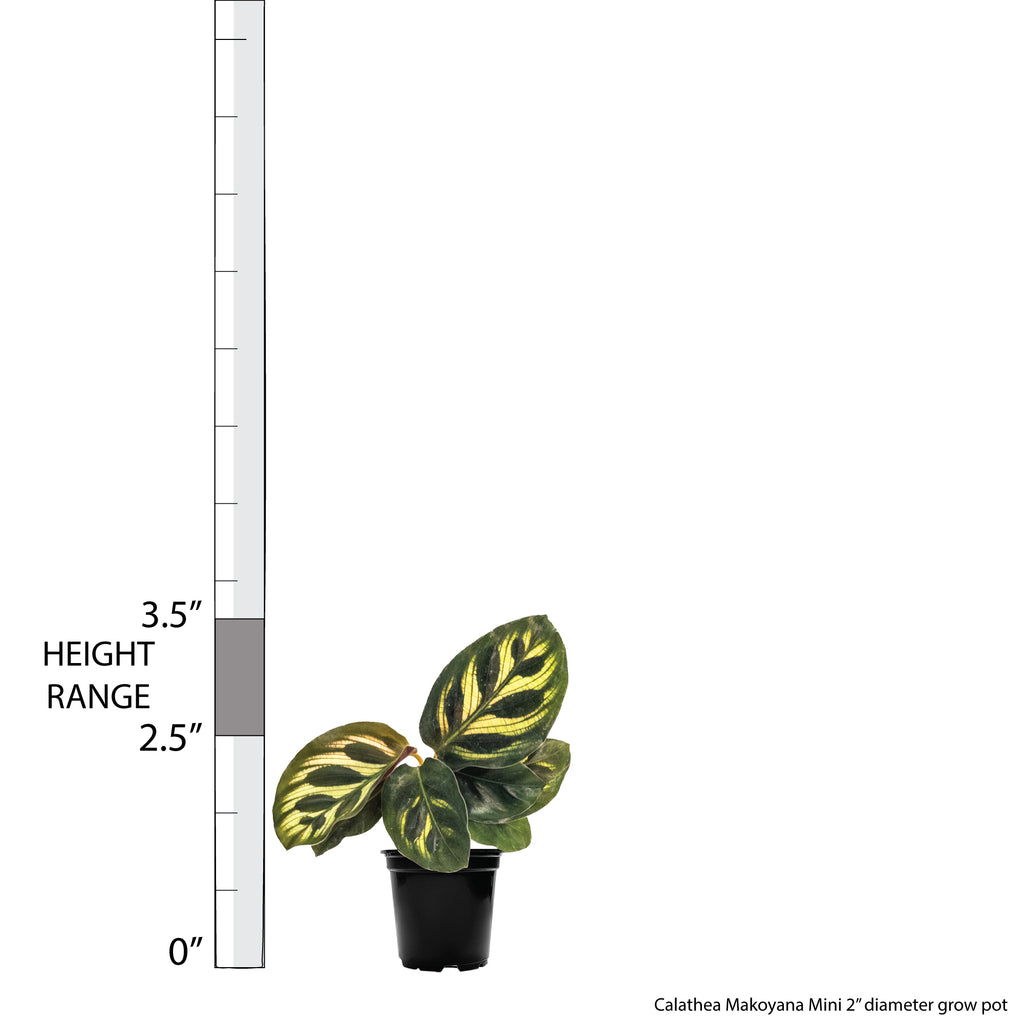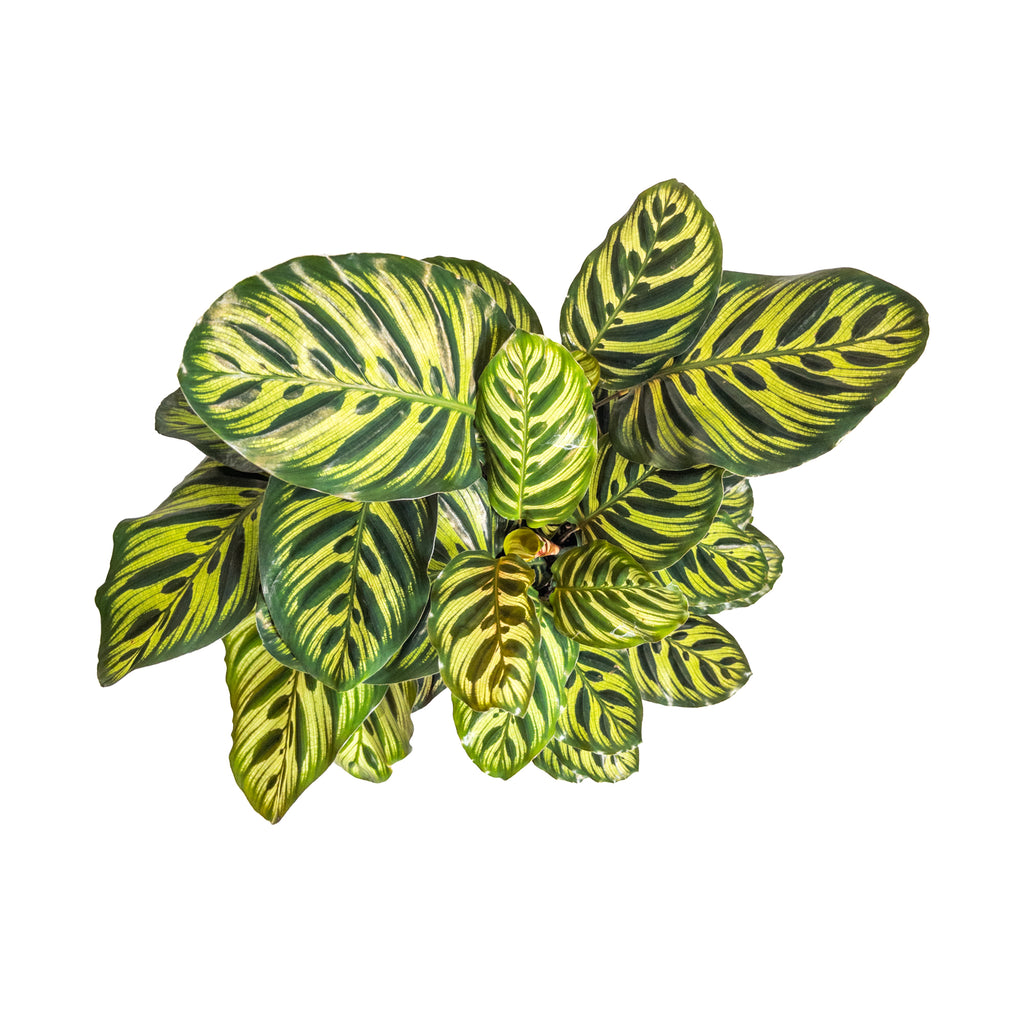 Calathea Makoyana Extra Large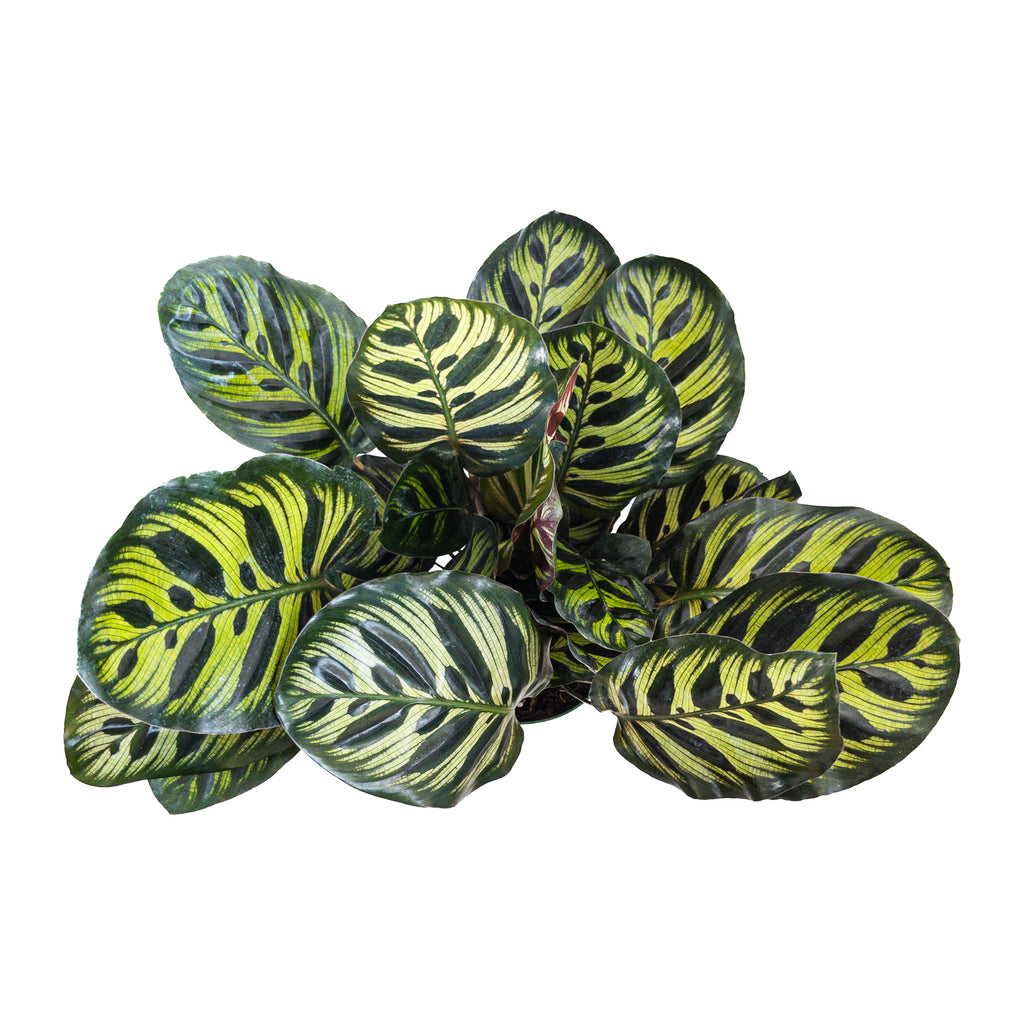 Calathea Makoyana Large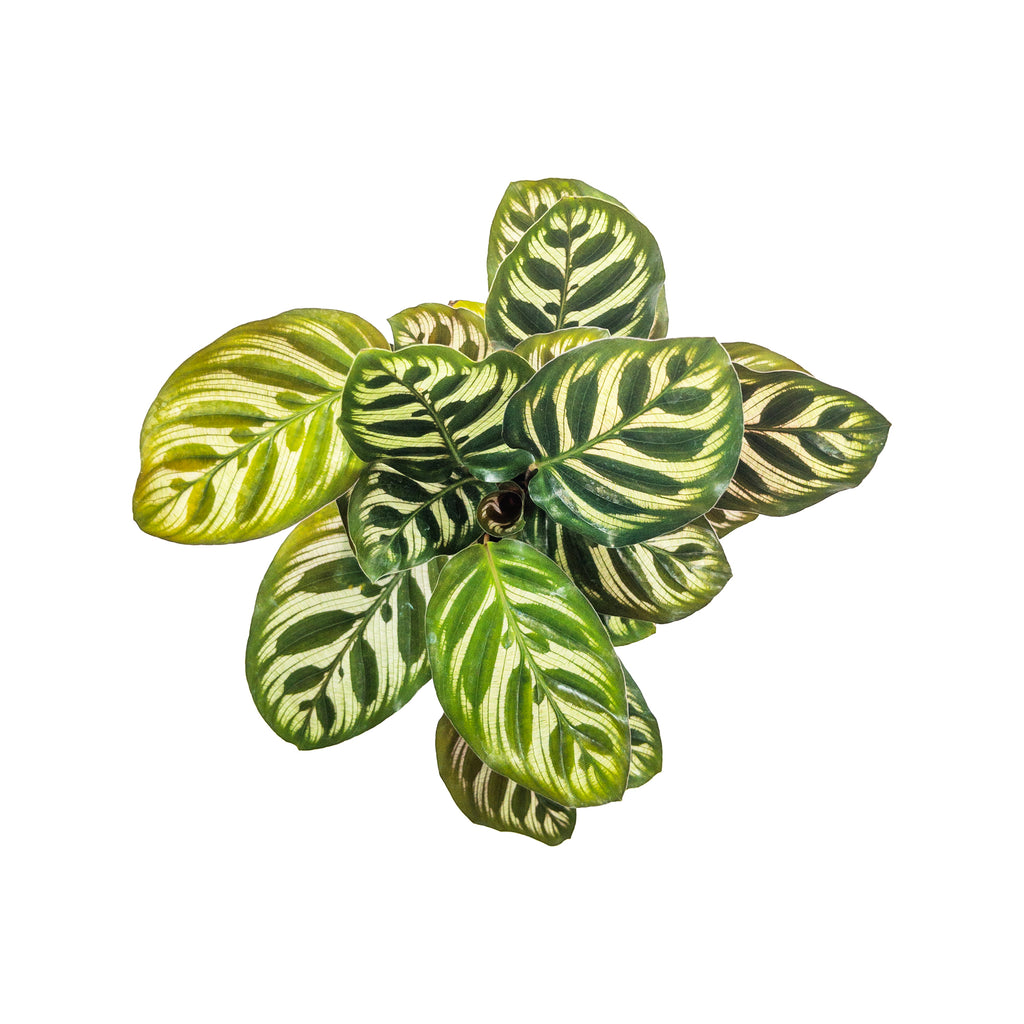 Calathea Makoyana Small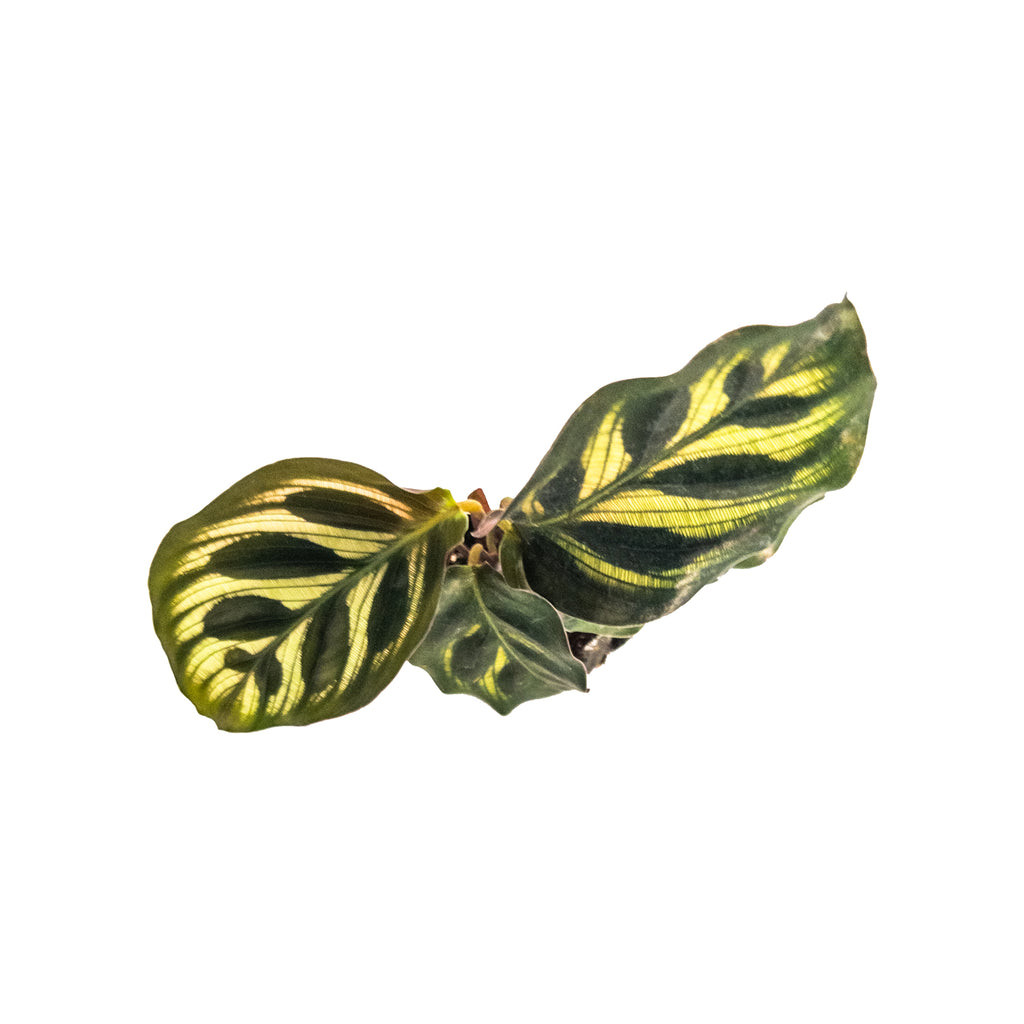 Calathea Makoyana Mini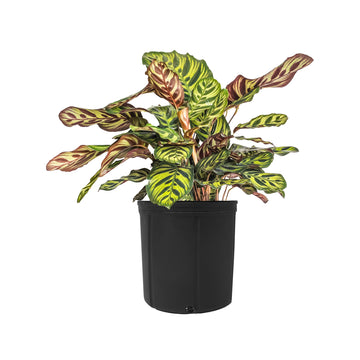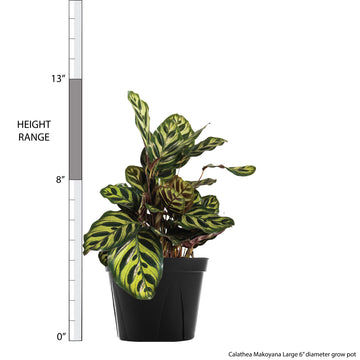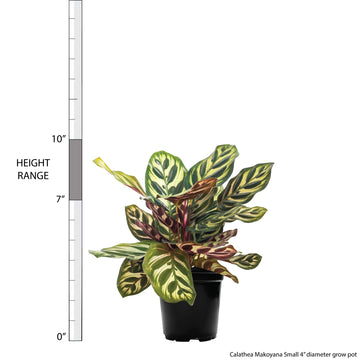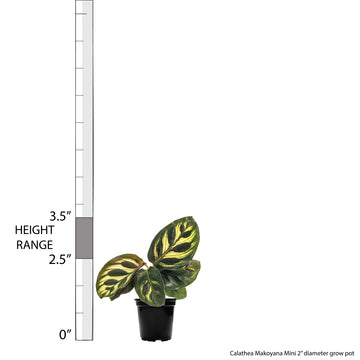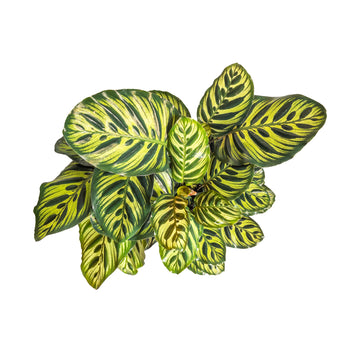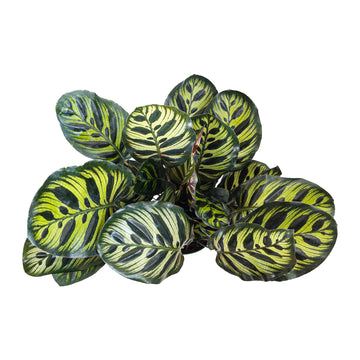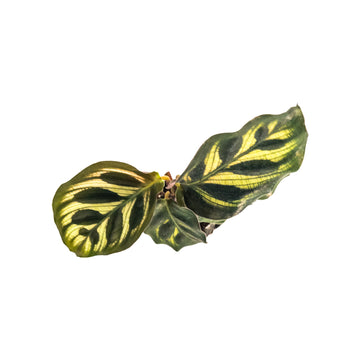 Calathea Makoyana
Calathea makoyana
You know when you order a latte and the barista makes that gorgeous leaf pattern on top of the froth -- so beautifully you hesitate to drink it? Thank the Calathea Makoyana, the plant with the leaf pattern that launched a million lattes and counting. The underside of the leaf has dark rose variegation, providing the perfect contrast to the intricate patterning on top. Give these indoor plants a little extra humidity and a watchful eye for the best results.
Visit our in-depth Calathea Makoyana Plant Care Guide for more care tips!
Learn what to do when you receive your plants in this easy-to-follow Unboxing Guide!
Light: Low to Bright Indirect
Water: Medium to High
Temperature: Average
Humidity: Above Average
Pet Friendly: Yes
For tips on plant care click here.
Plant Dimensions
Mini

2.5"-3.5" in height measured from bottom of 2" diameter grow pot (sizes may vary)
Small

7"-10" in height measured from bottom of 4" diameter grow pot (sizes may vary)
Large

8"-13" in height measured from bottom of 6" diameter grow pot (sizes may vary)
Extra Large

13"-17" in height measured from bottom of 10" diameter grow pot (sizes may vary)
Unboxing