Calathea Rattlesnake
Calathea lancifolia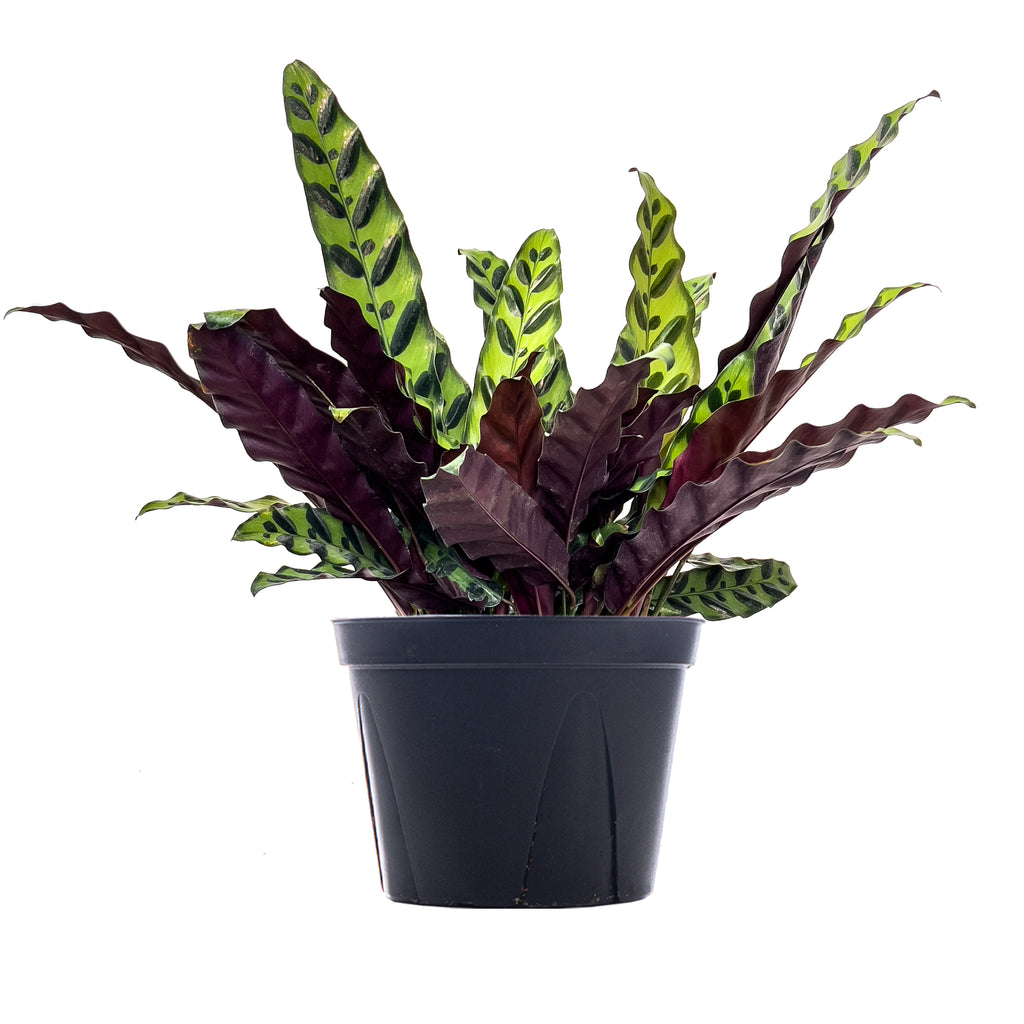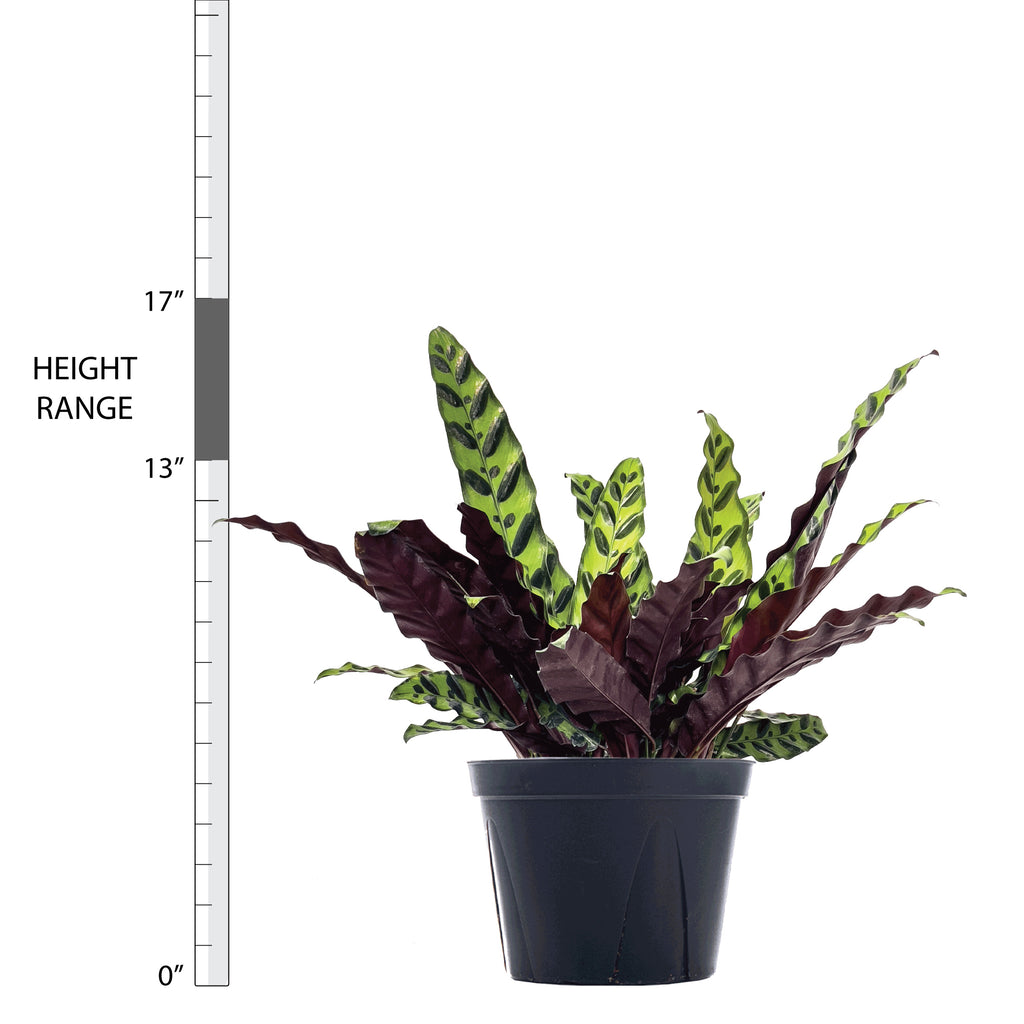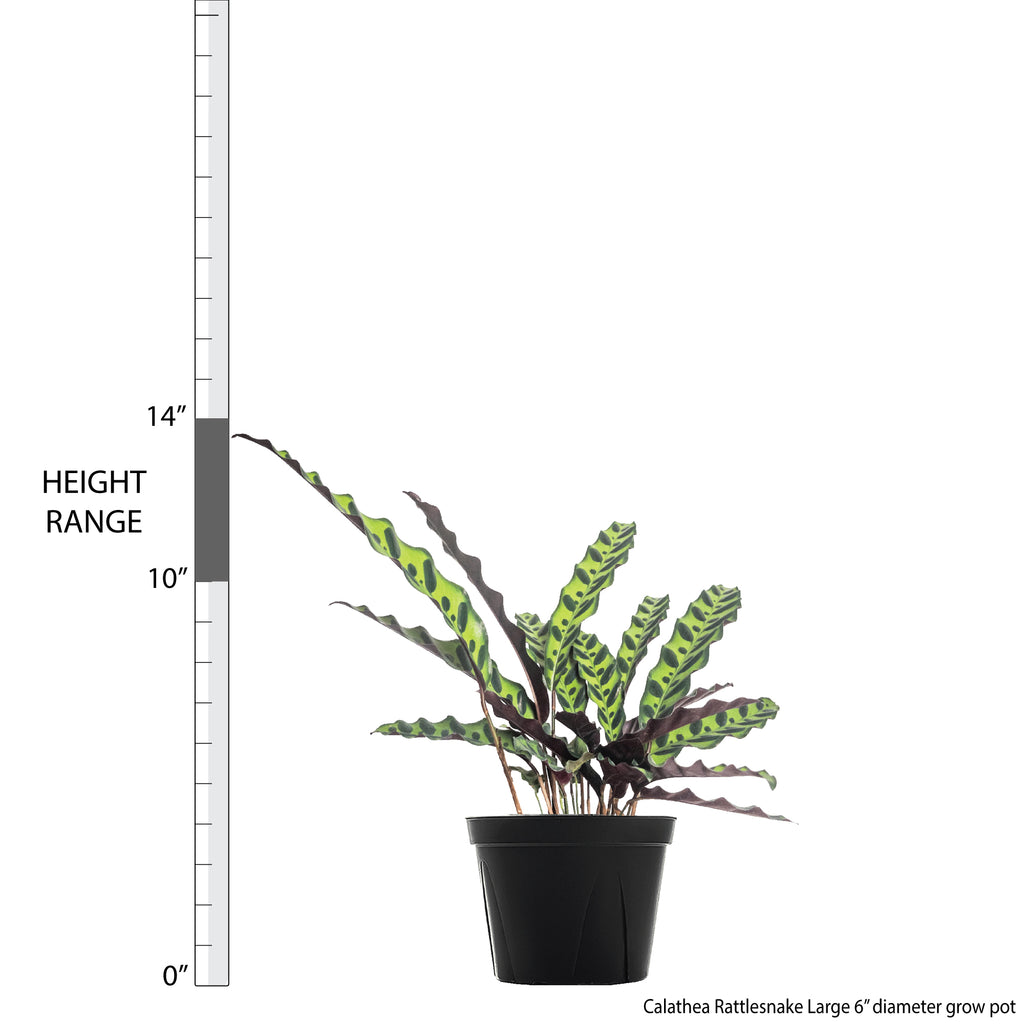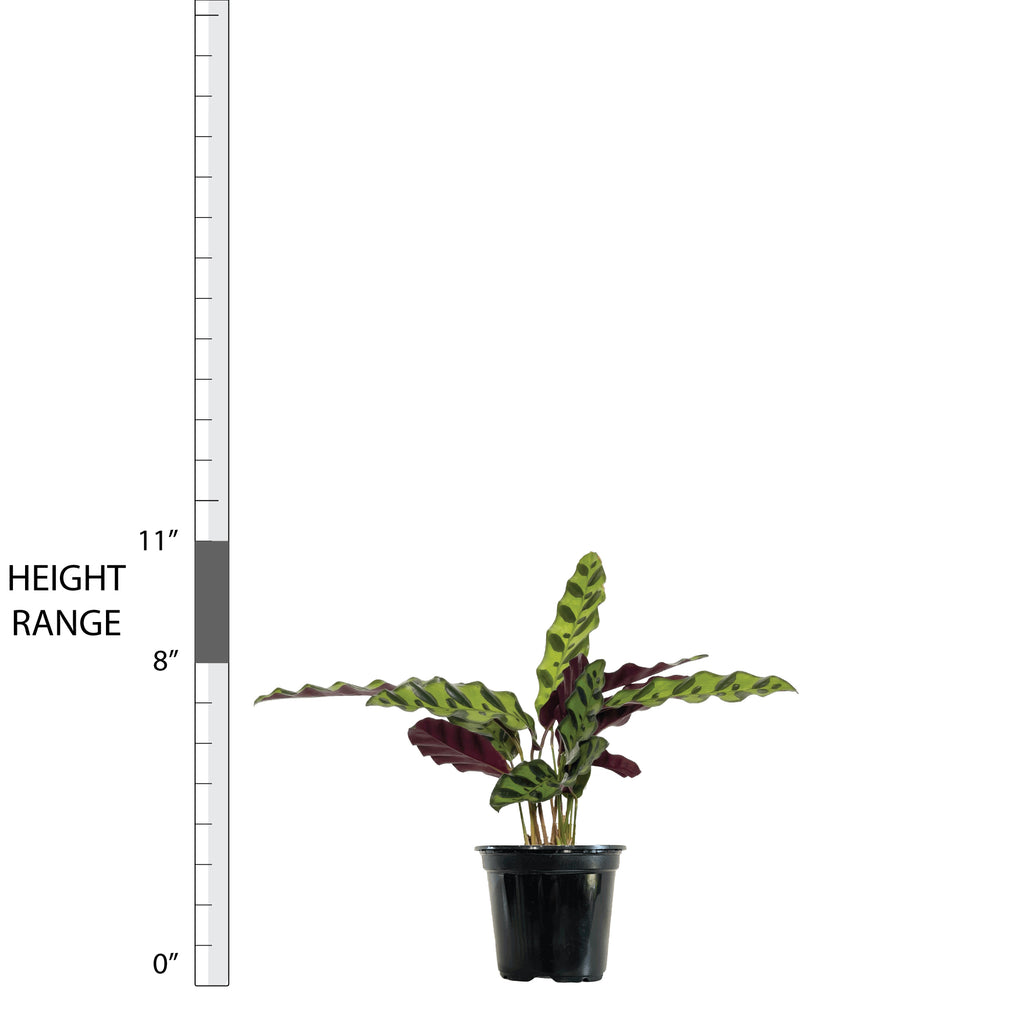 Calathea Rattlesnake Small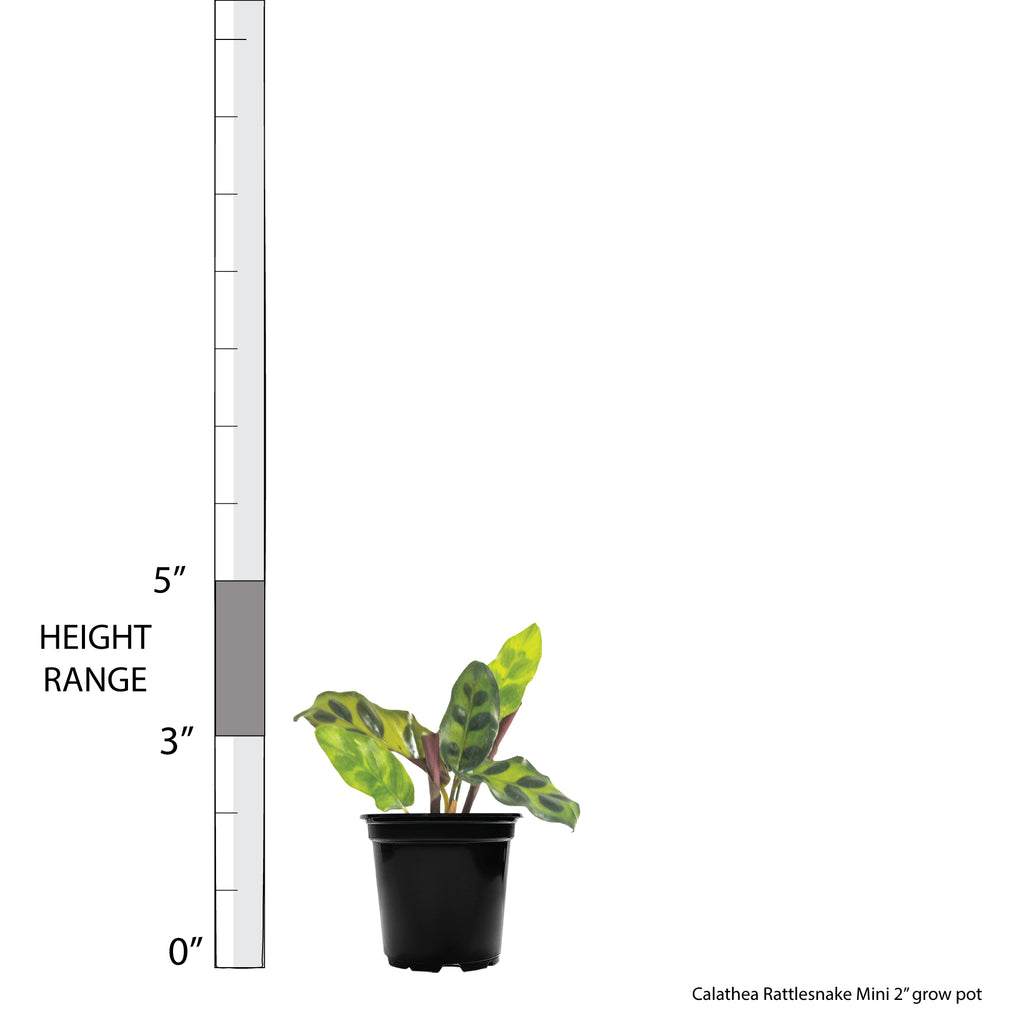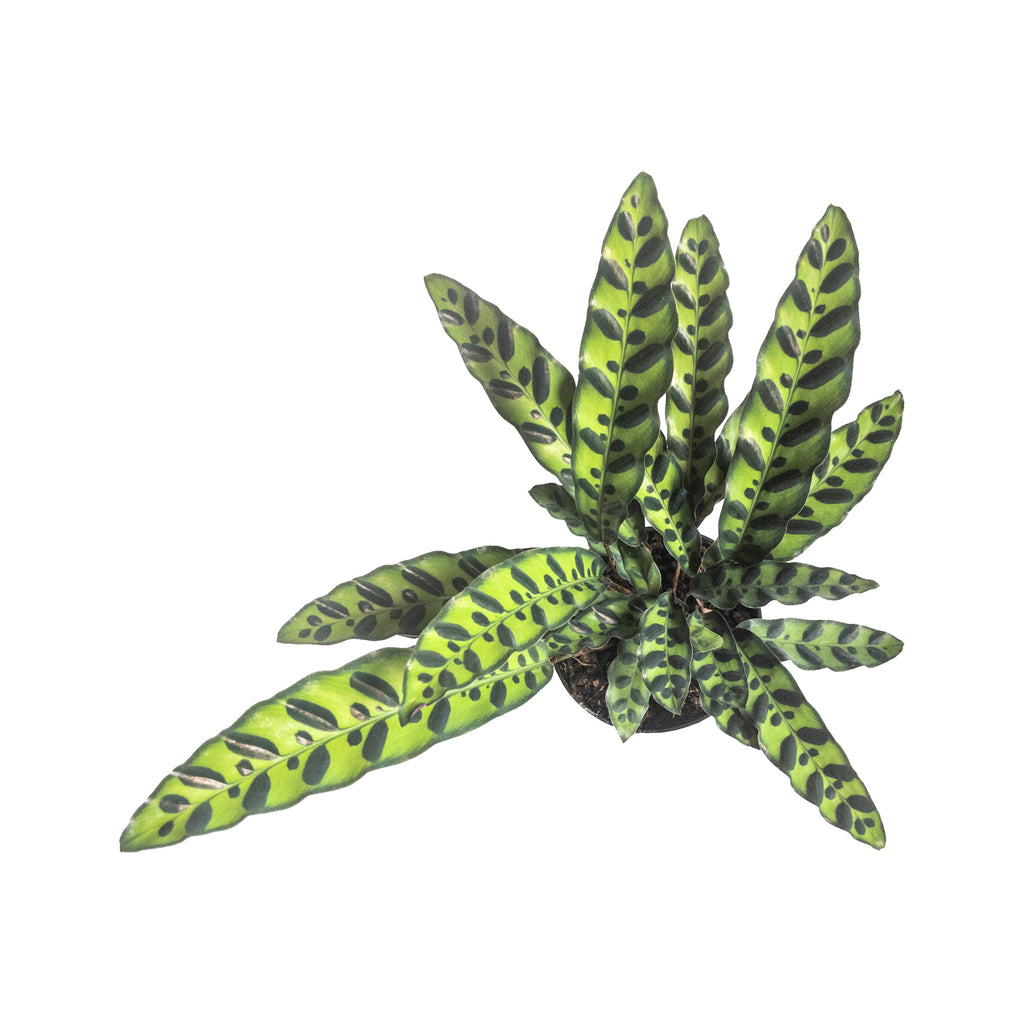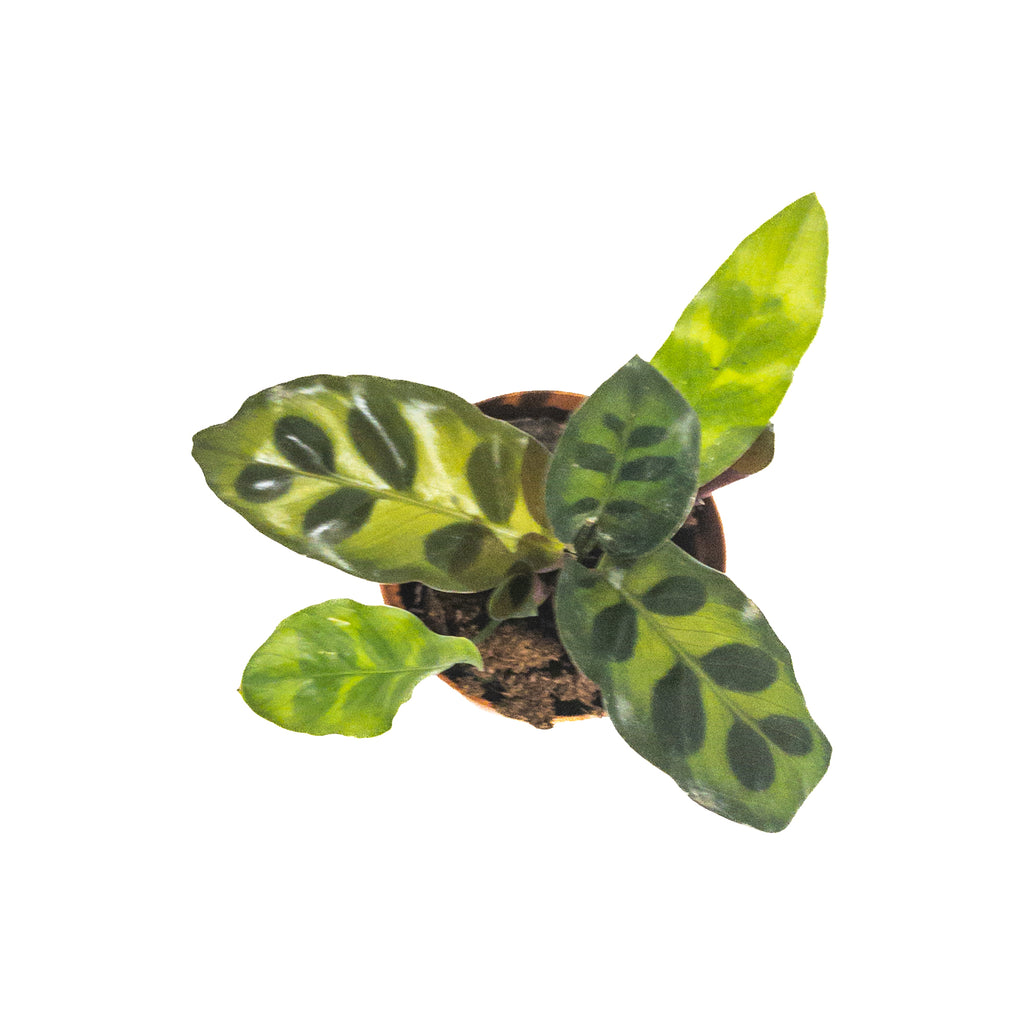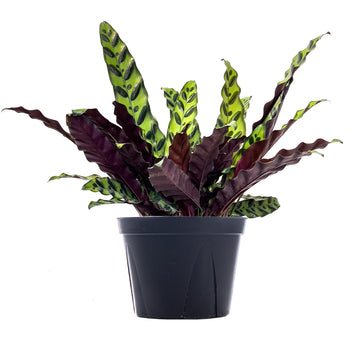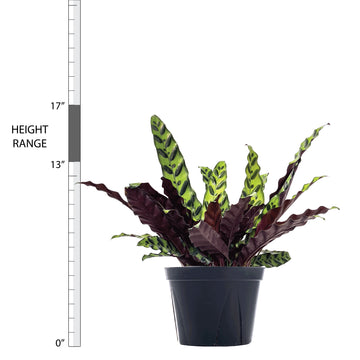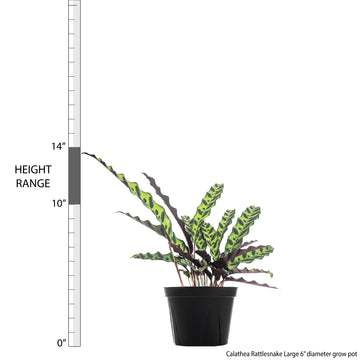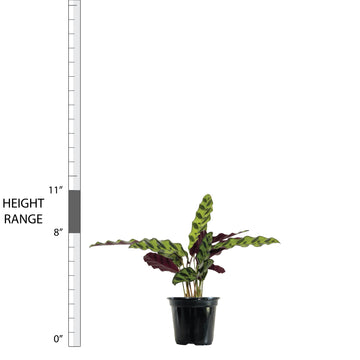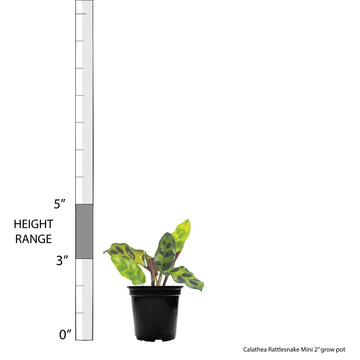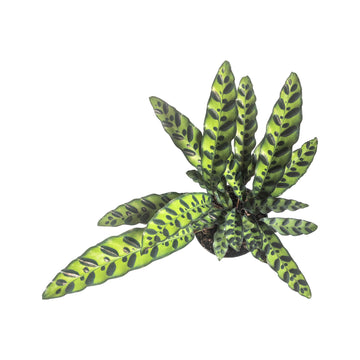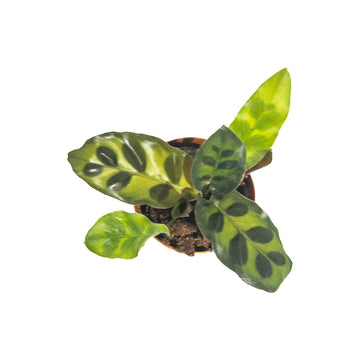 Calathea Rattlesnake
Calathea lancifolia
Calathea lancifolia is also called Calathea Rattlesnake because of the leaves wavy, elongated reptile-like pattern. At first glance, you might think the plant is moving! The various shades of green on top with the reddish-purple underneath make the leaves of this plant a colorful, eye-catching addition to your plant collection. All it takes is a bit extra love and a watchful eye to keep your calathea vibrant. Because it is a low-light tolerant houseplant that loves humidity, it is perfect for your bathroom or kitchen. 
Visit our in-depth Calathea Rattlesnake Plant Care Guide for more care tips!
Learn what to do when you receive your plants in this easy-to-follow Unboxing Guide!
Light: Low to Bright Indirect
Water: Medium to High
Temperature: Average
Humidity: Above Average
Pet Friendly: Yes
For tips on plant care click here.
Plant Dimensions
Small

8"-11" in height measured from bottom of 4" diameter grow pot (sizes may vary)
Large

10"-14" in height measured from bottom of 6" diameter grow pot (sizes may vary)
Extra Large

13"-17" in height measured from bottom of 8" diameter grow pot (sizes may vary)
Unboxing