Peperomia Rosso
Peperomia caperata 'Rosso'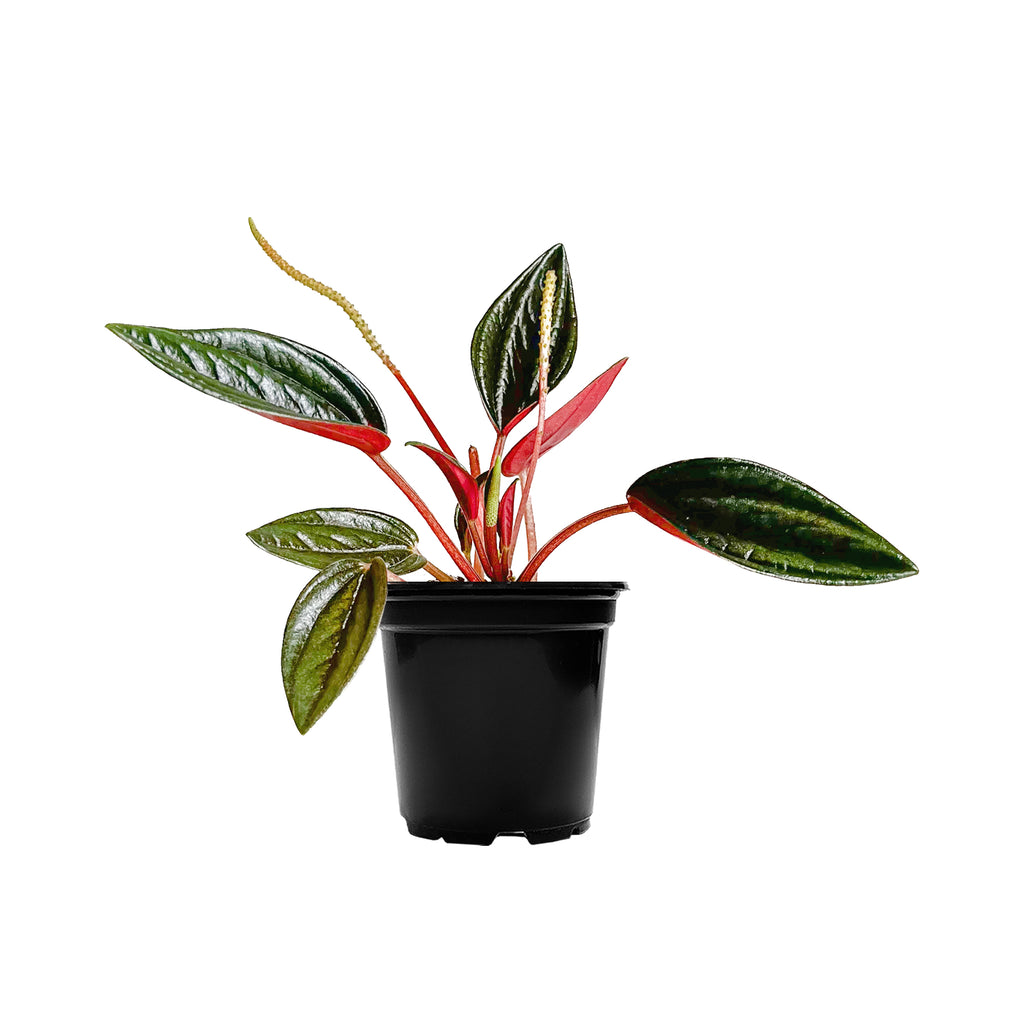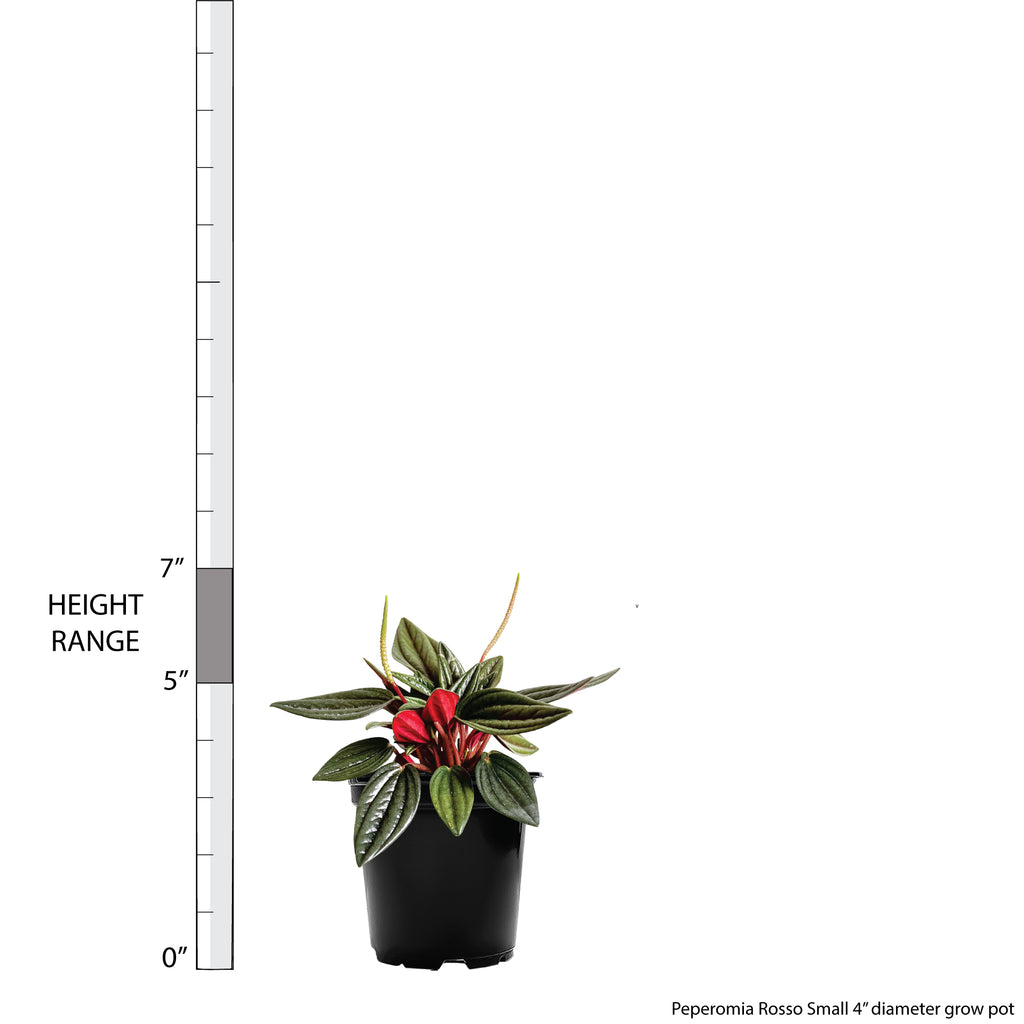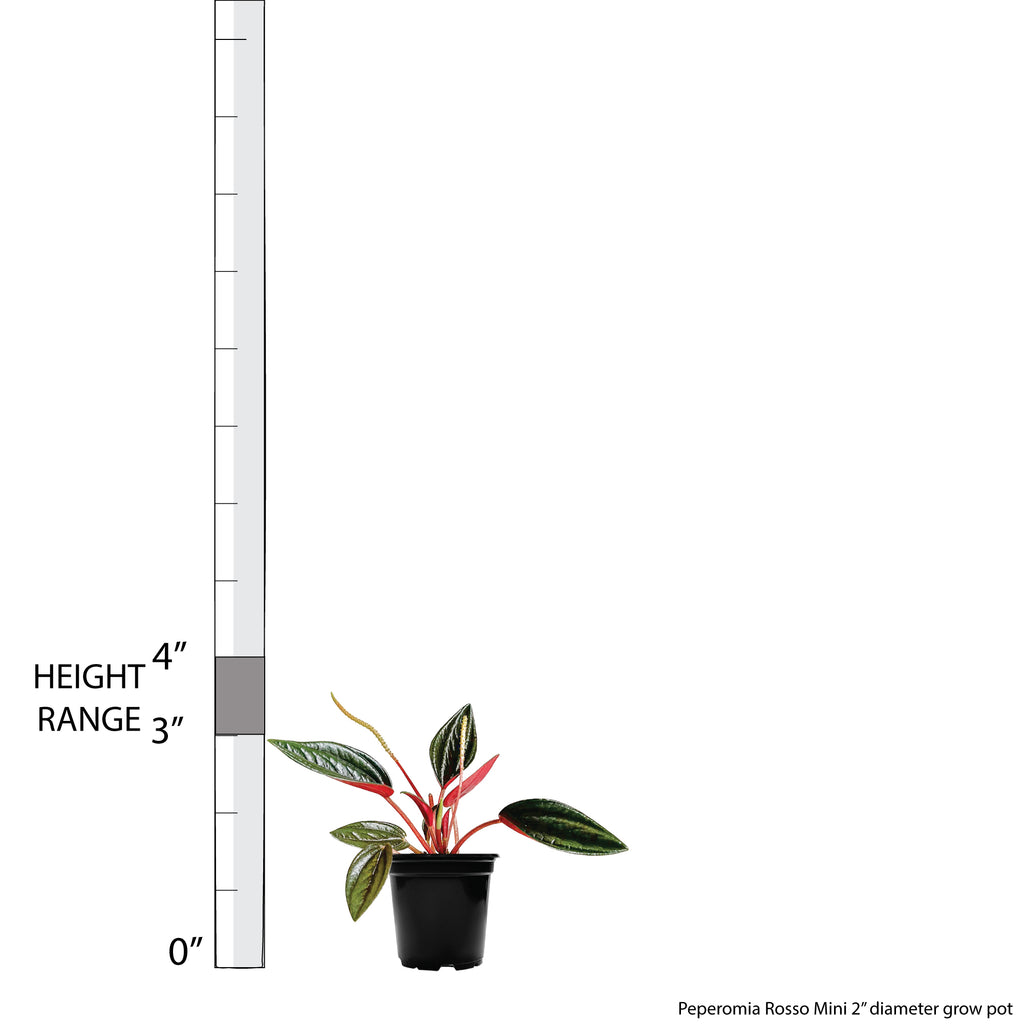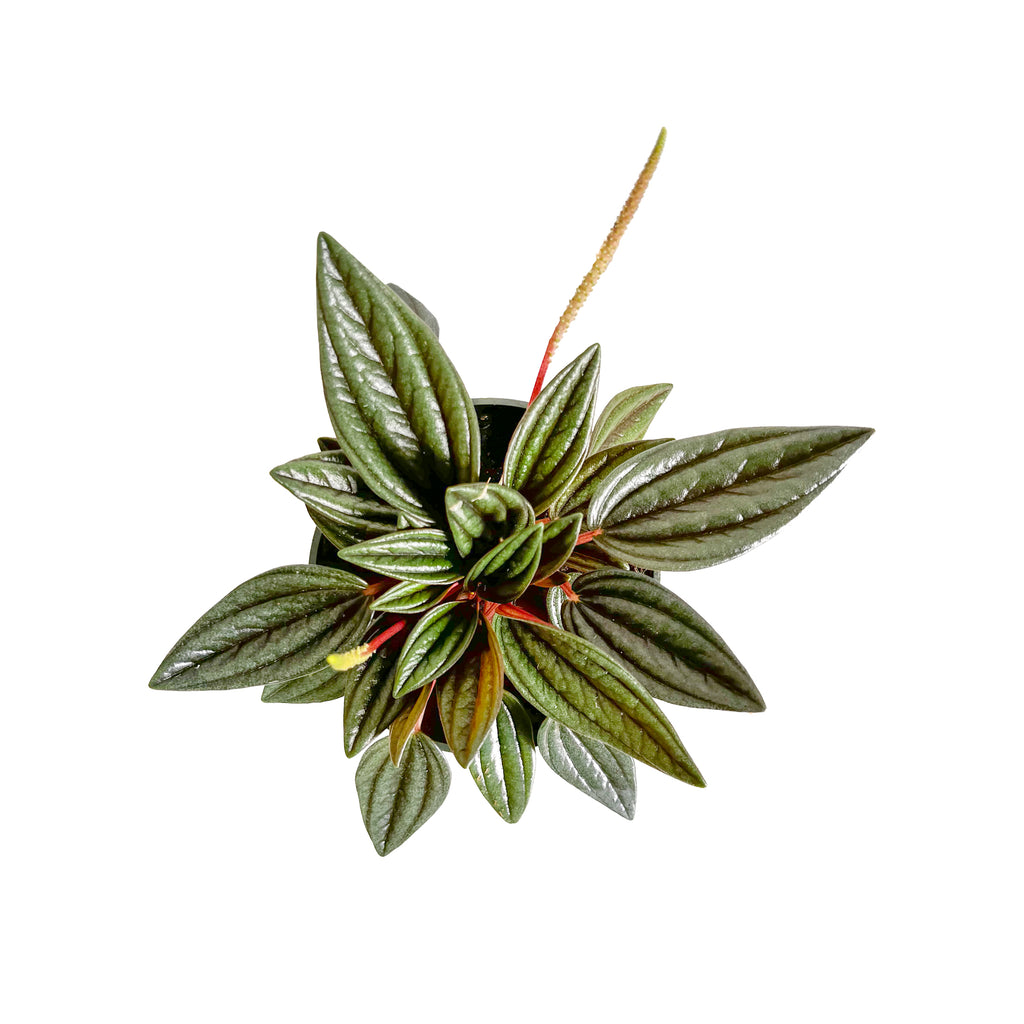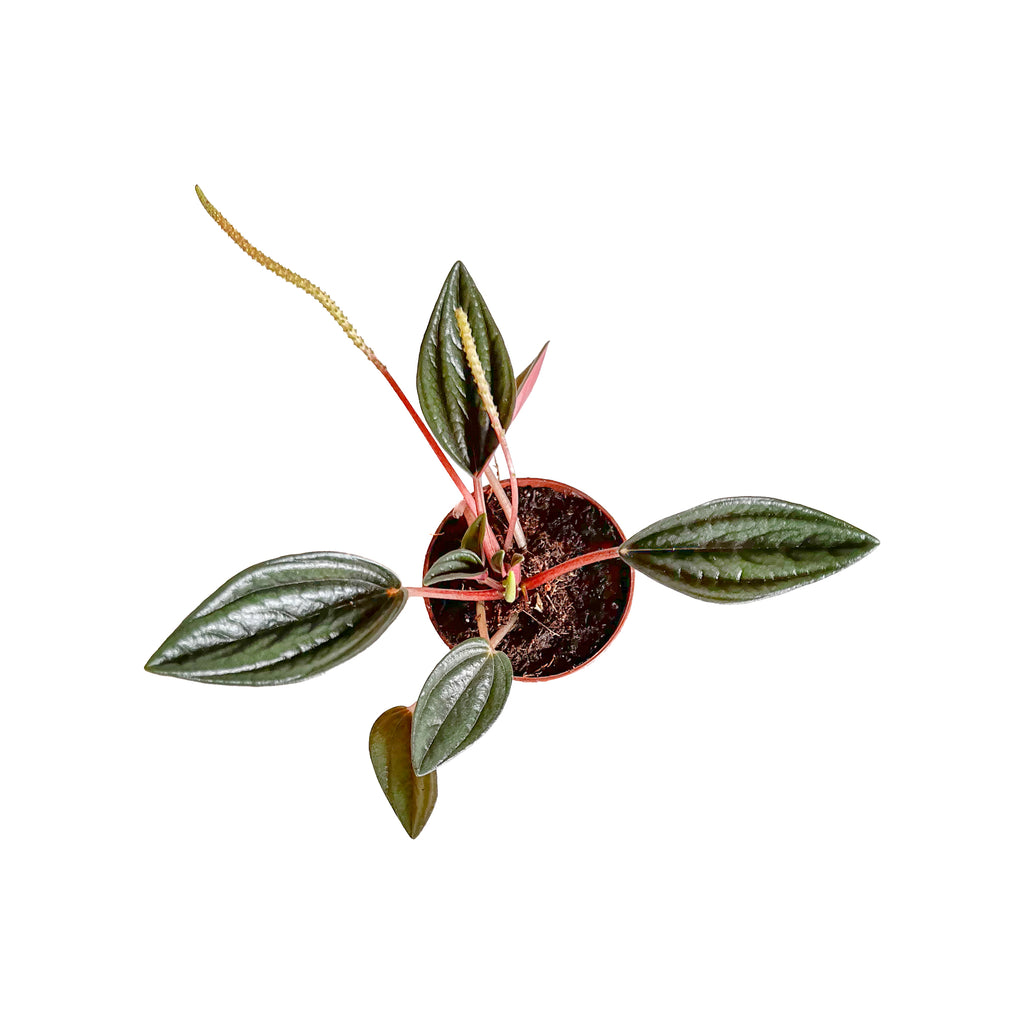 Peperomia Rosso Mini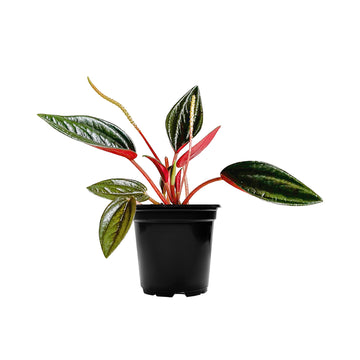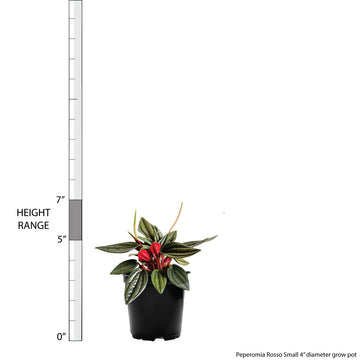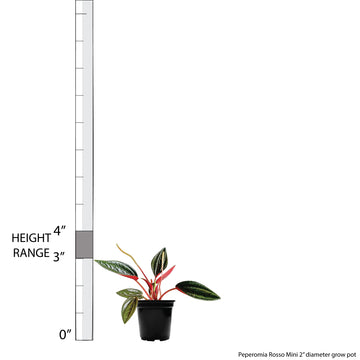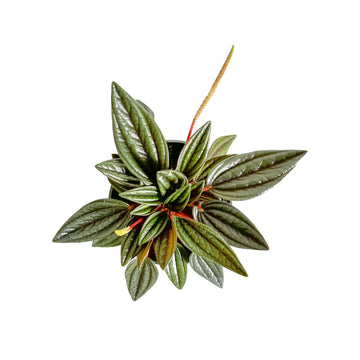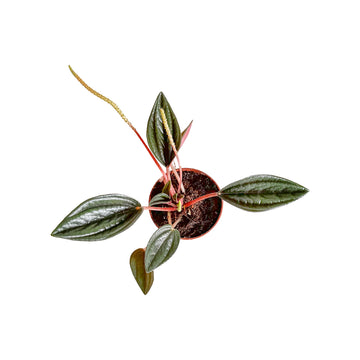 Peperomia Rosso
Peperomia caperata 'Rosso'
The bewitching Peperomia Rosso packs a punch with its compact size and attention-grabbing look. The dark green pointy leaves hide a unique and stunning red underside. Peperomia Rosso is an easy-care indoor plant that prefers to be kept away from bright light. It requires low maintenance, but you will do well to keep the soil relatively dry during cooler months.
Visit our in-depth Peperomia Plant Care Guide for more care tips!
Learn what to do when you first receive your plants in this easy-to-follow Unboxing Guide!
Light: Medium to Bright Indirect
Water: Low
Temperature: Average
Humidity: Average
Pet Friendly: Yes
To learn more care tips click here.
Plant Dimensions
Mini

3"-4" in height measured from bottom of 2" diameter grow pot (sizes may vary)
Small

5"-7" in Height measured from bottom of pot (sizes may vary)
Unboxing