Philodendron Red Congo
Philodendron erubescens 'Red Congo'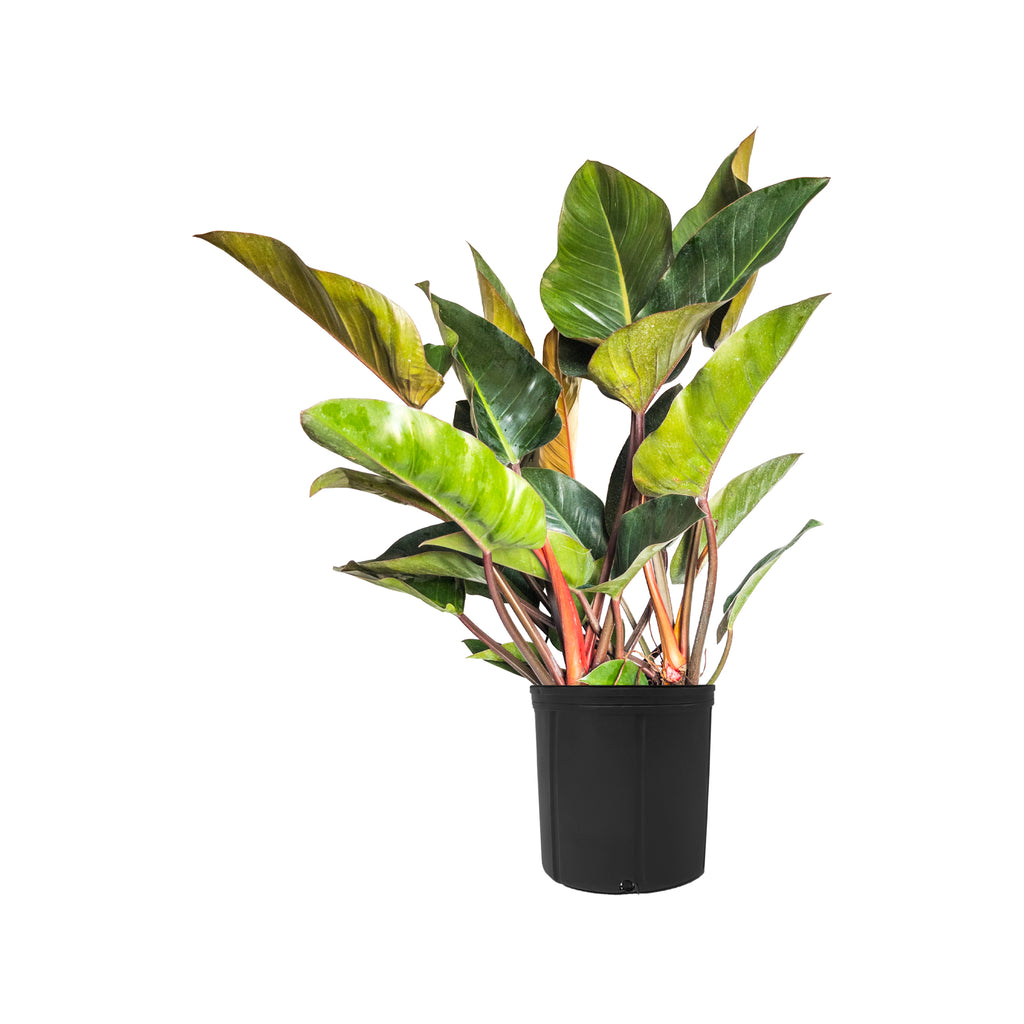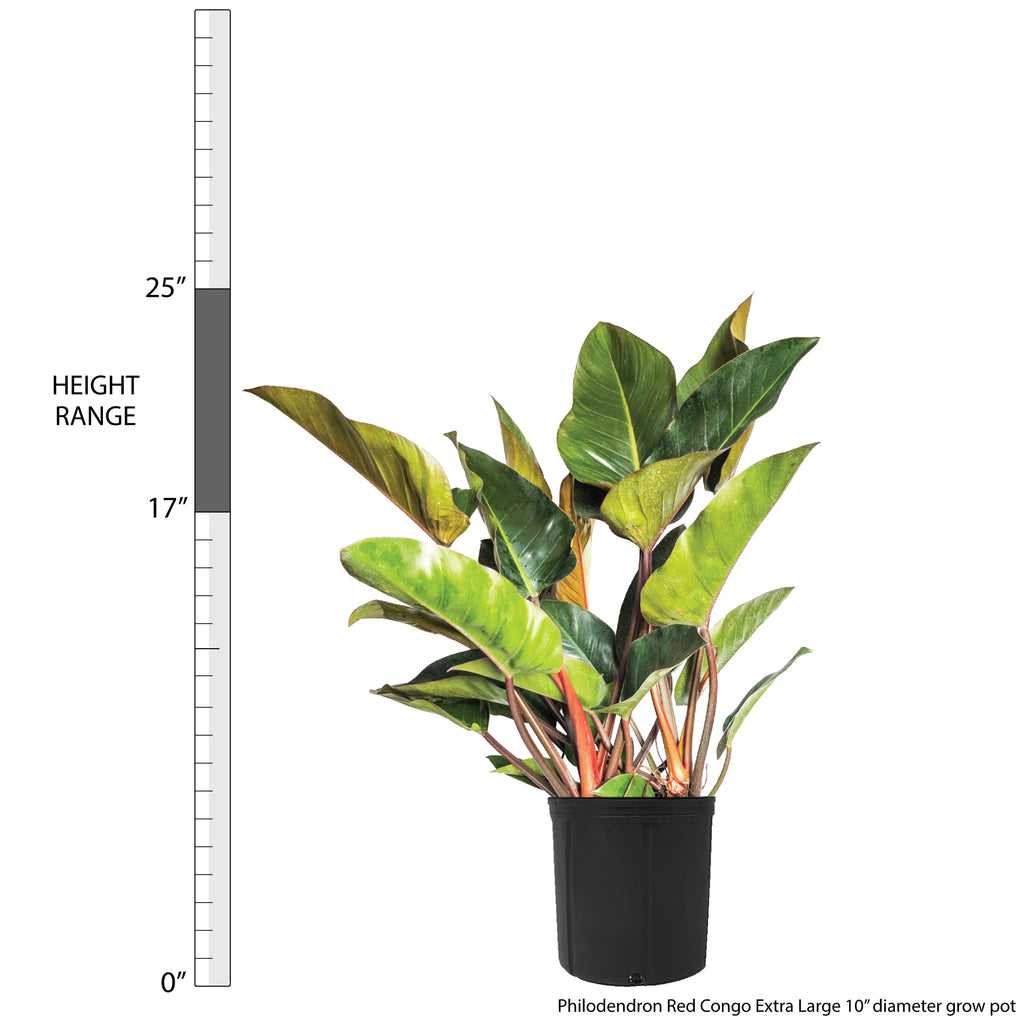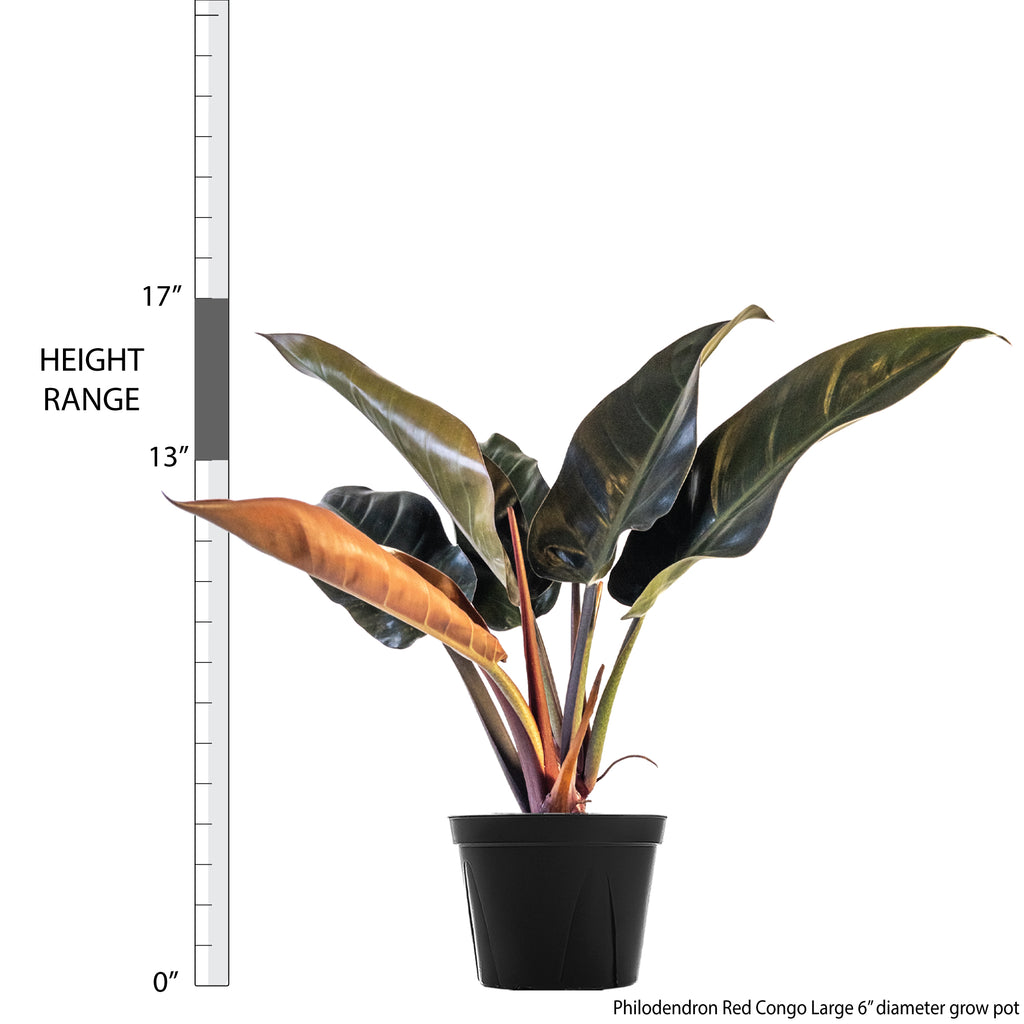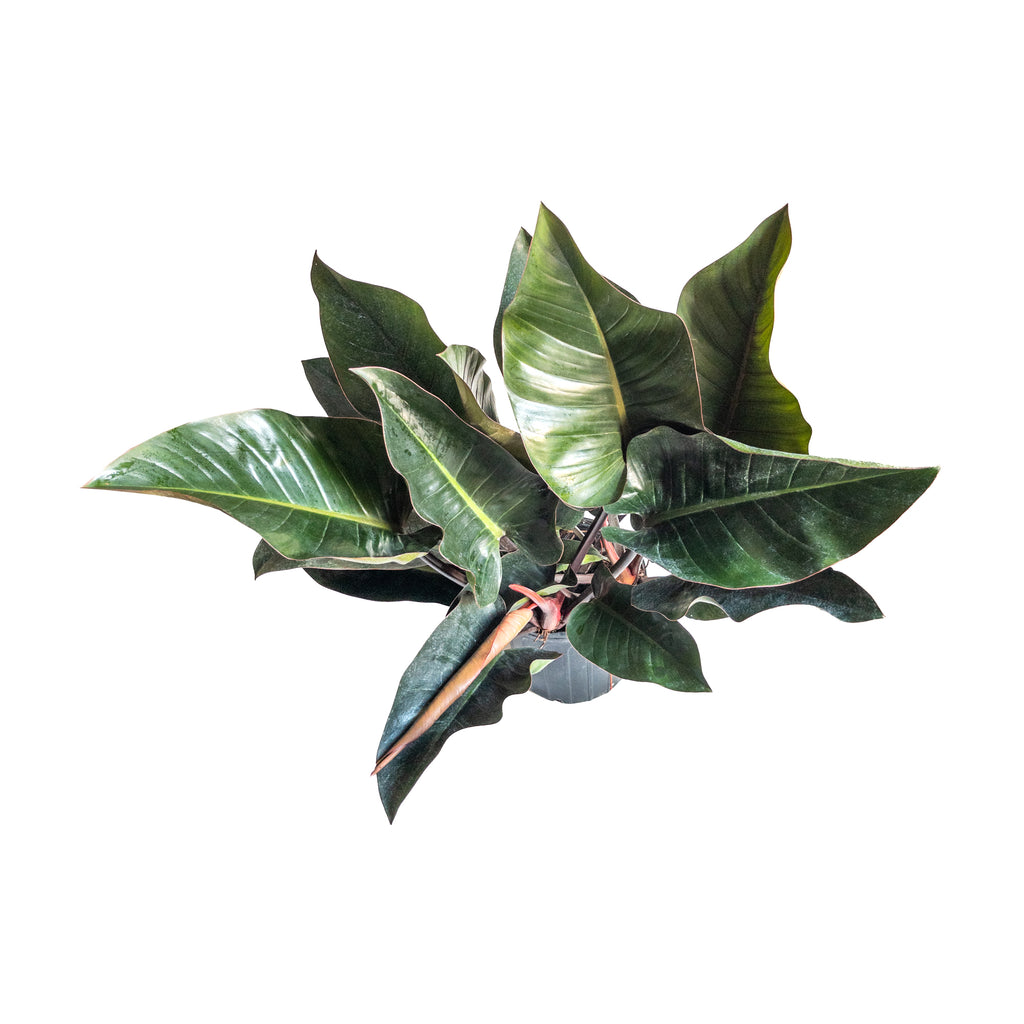 Philodendron Red Congo Extra Large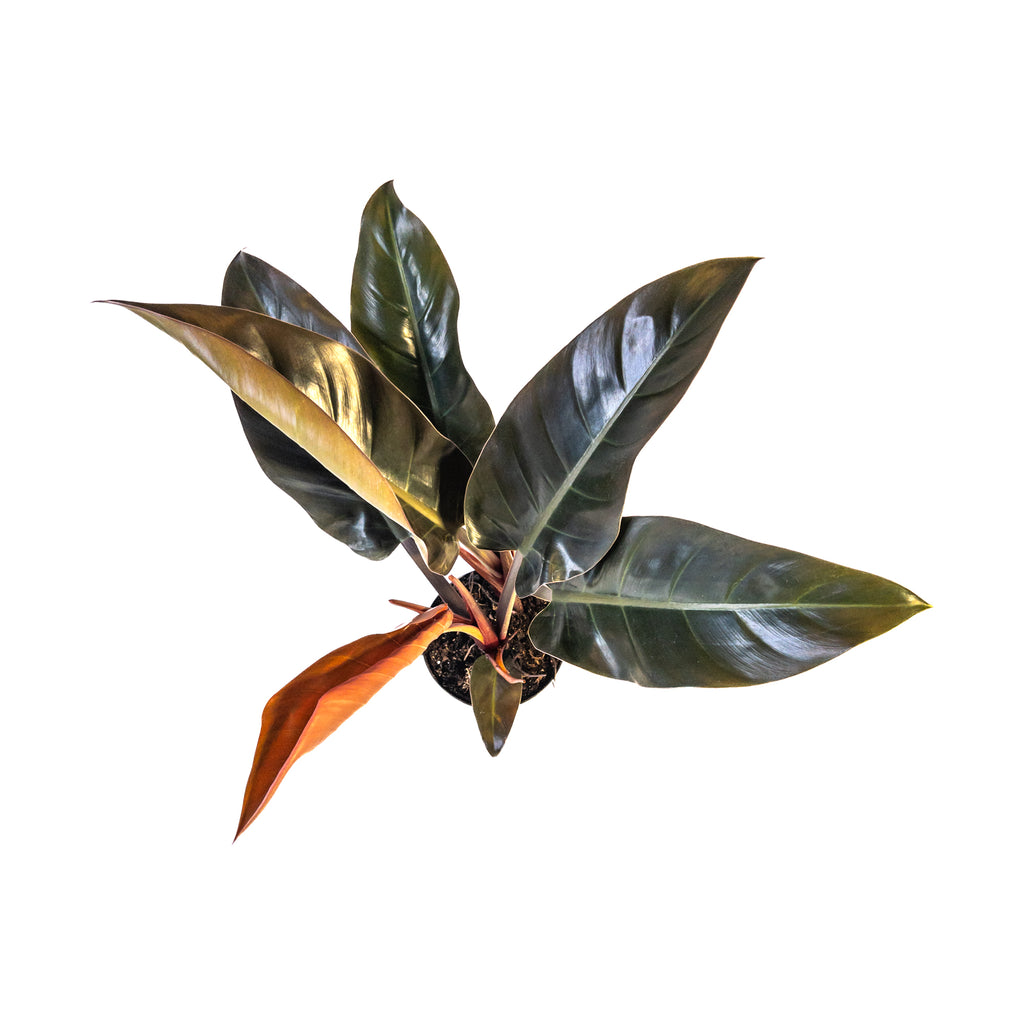 Philodendron Red Congo Large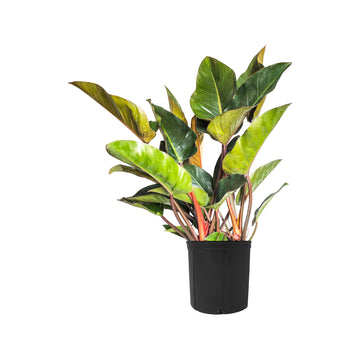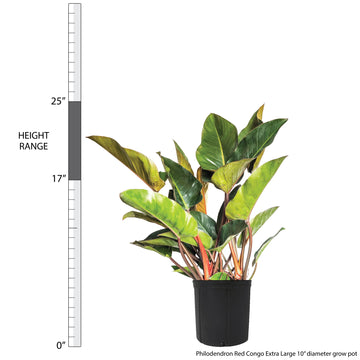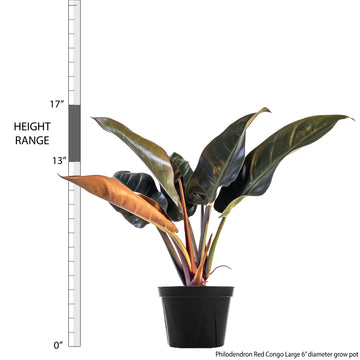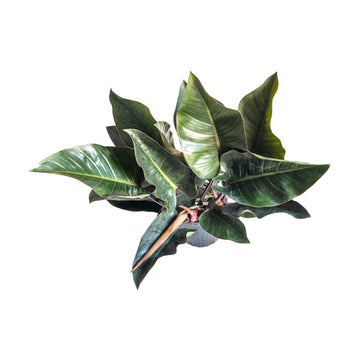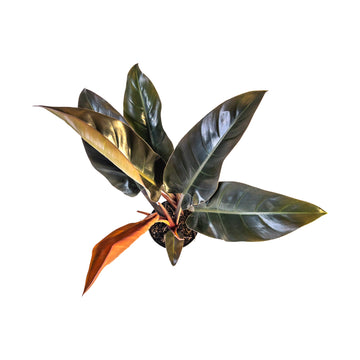 Philodendron Red Congo
Philodendron erubescens 'Red Congo'
Philodendron Red Congo is a plant that commands attention with its stunning and captivating beauty. Its foliage features large, heart-shaped leaves that are a deep, luscious shade of green, and as the name suggests, have a rich reddish hue on the undersides of the leaves. This unique coloration creates a mesmerizing contrast that is sure to catch the eye and draw you in. Keep away from pets and small children. It may also cause skin irritation.

Visit our in-depth Philodendron Plant Care Guide for more care tips!
Learn what to do when you first receive your plants in this easy-to-follow Unboxing Guide!
Light: Low to Bright Indirect
Water: Medium
Temperature: Average
Humidity: Average
Pet Friendly: No
For tips on plant care click here.
Plant Dimensions
Large

13"-17" in height measured from bottom of 6" diameter grow pot (sizes may vary)
Extra Large

17"-25" in height measured from bottom of 10" diameter grow pot (sizes may vary)
Unboxing