Korean Rock Fern
Polystichum tsus-simense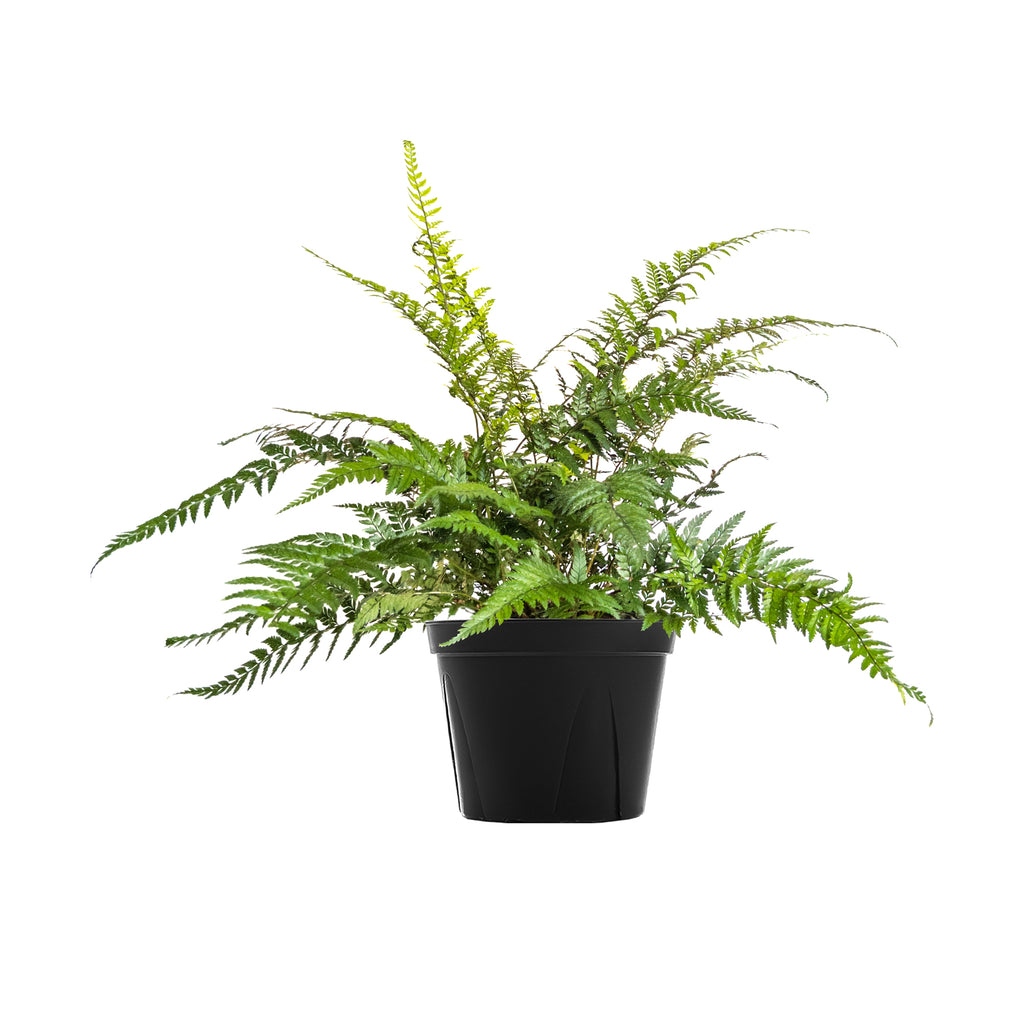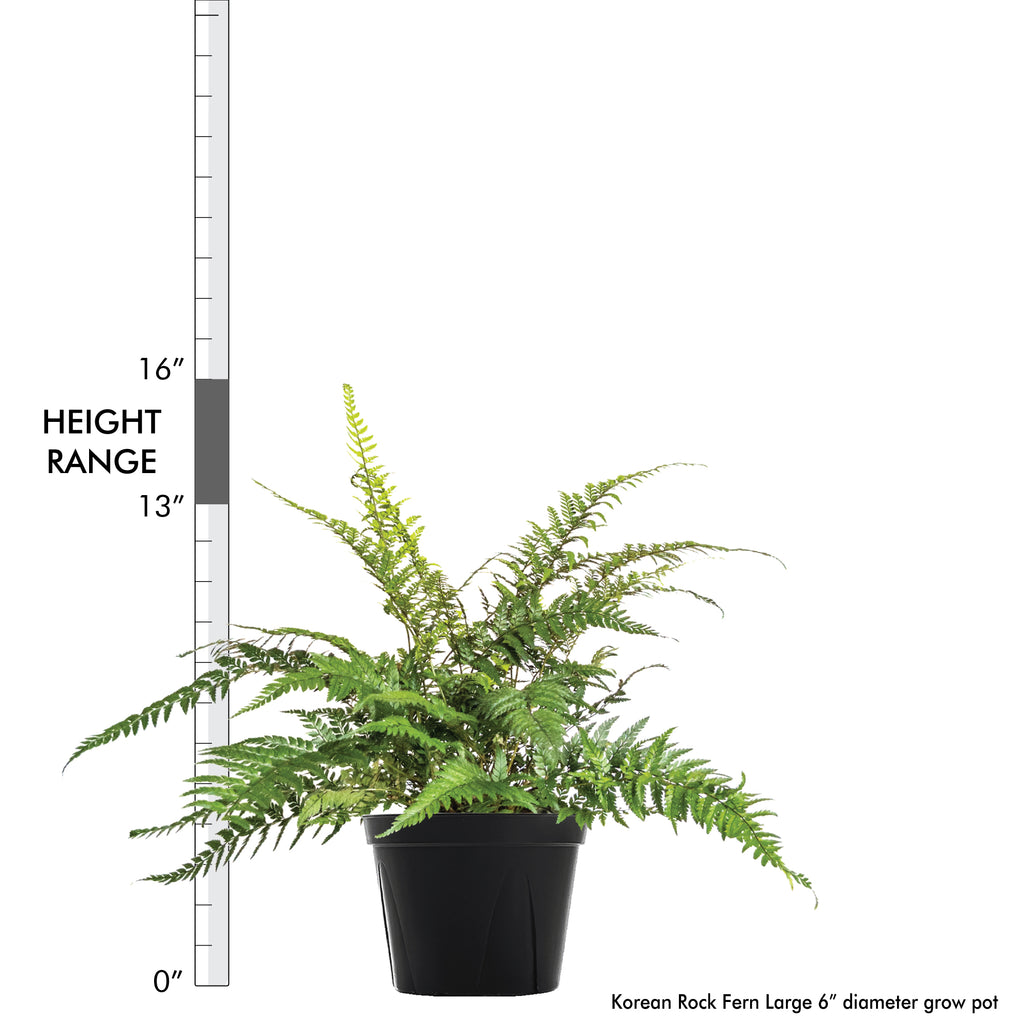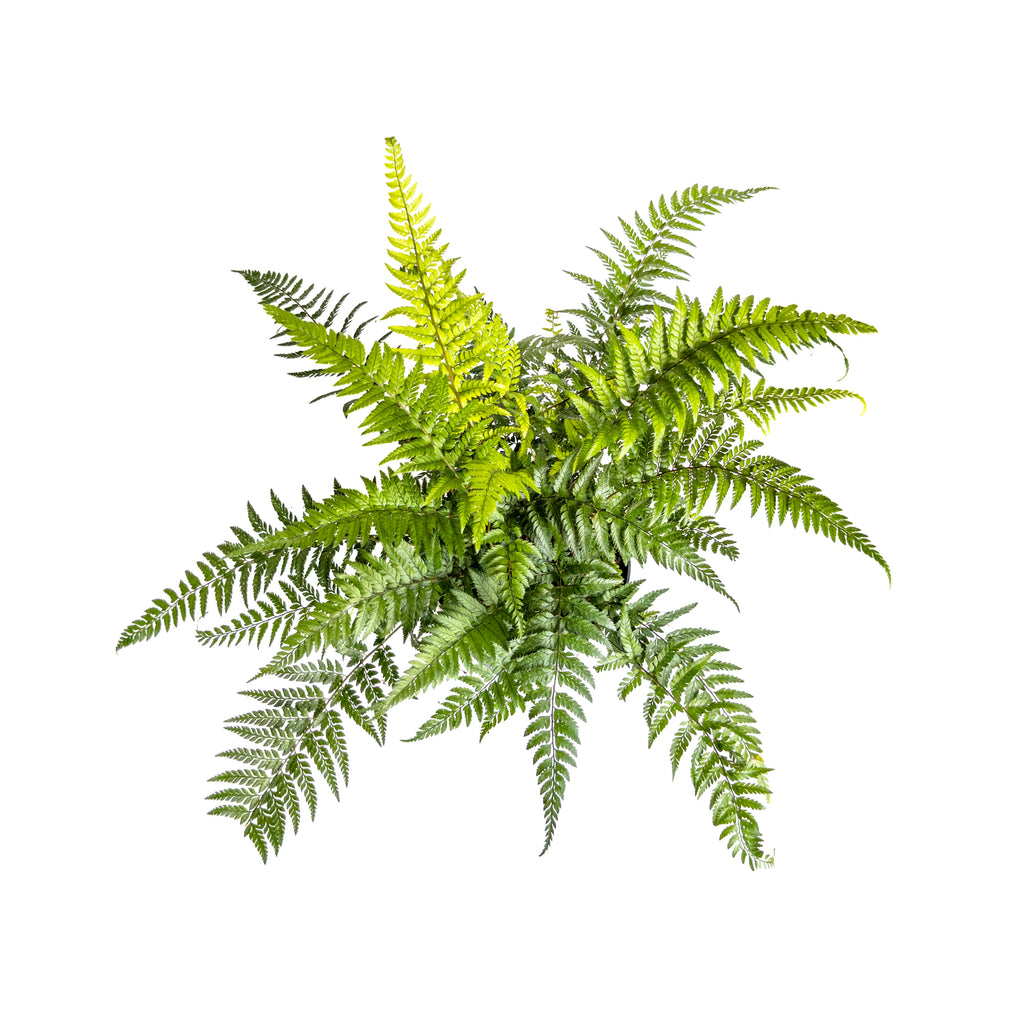 Korean Rock Fern Large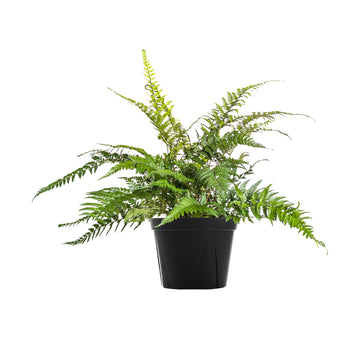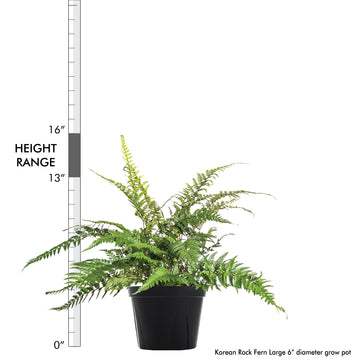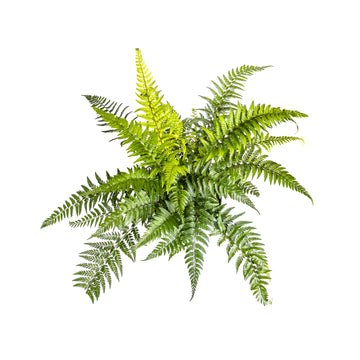 Korean Rock Fern
Polystichum tsus-simense
These indoor ferns are all-year-round reminders of the beauty of nature. Korean Rock Fern has delicate lacy fronds that help break the barriers between indoors and the outside. These excellent houseplants require a bit of extra humidity to keep them thriving. In addition, be sure to water them frequently as the soil should never completely dry out. 
Visit our Fern plant Care page for more details on how to care for ferns!  
Learn what to do when you first receive your plants in this easy-to-follow Unboxing Guide
Light: Medium Indirect
Water: High
Temperature: Average
Humidity: Above Average
Pet Friendly: Yes
For tips on plant care click here.
Plant Dimensions
Small

7"-9" in height measured from bottom of 4" diameter grow pot (sizes may vary)
Large

2"-9" vine length range in a 6" diameter grow pot (sizes may vary)
Unboxing