African Milk Tree Extra Large
Euphorbia trigona 'Green'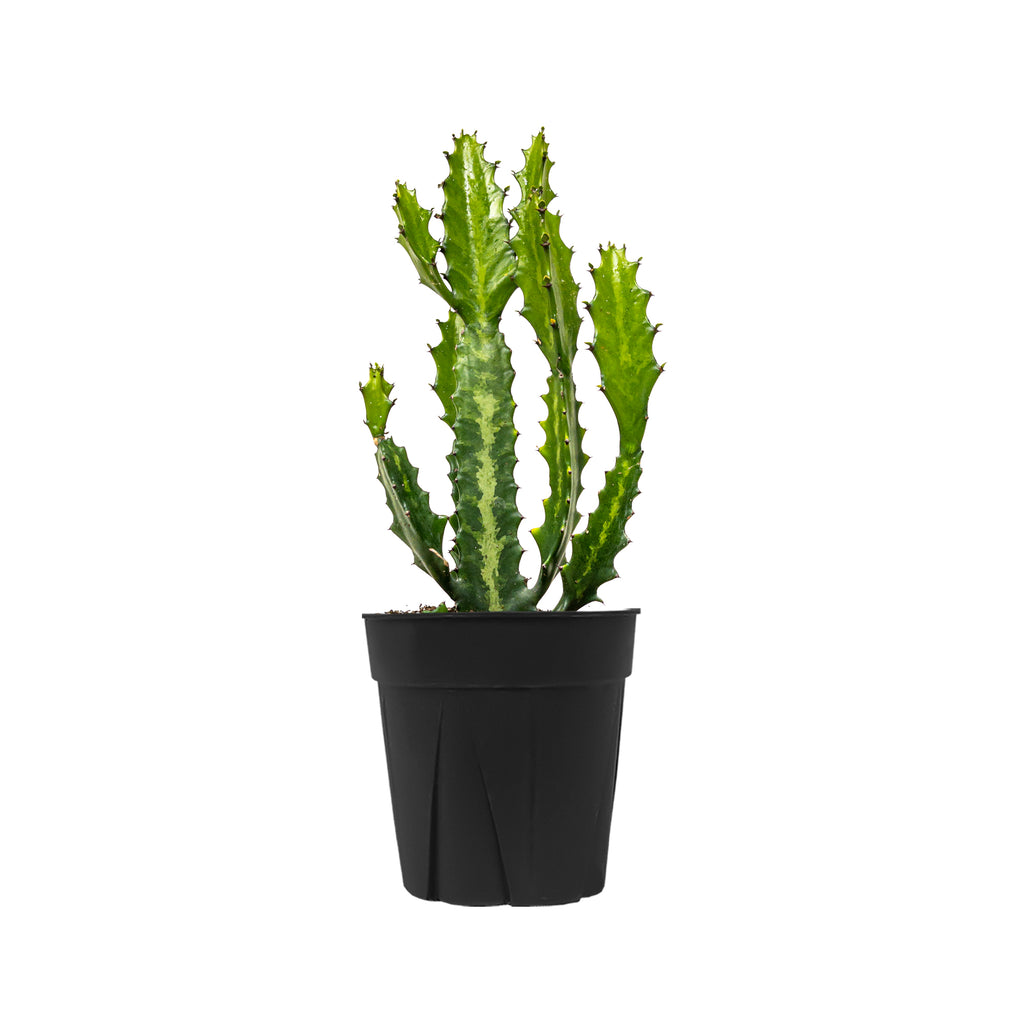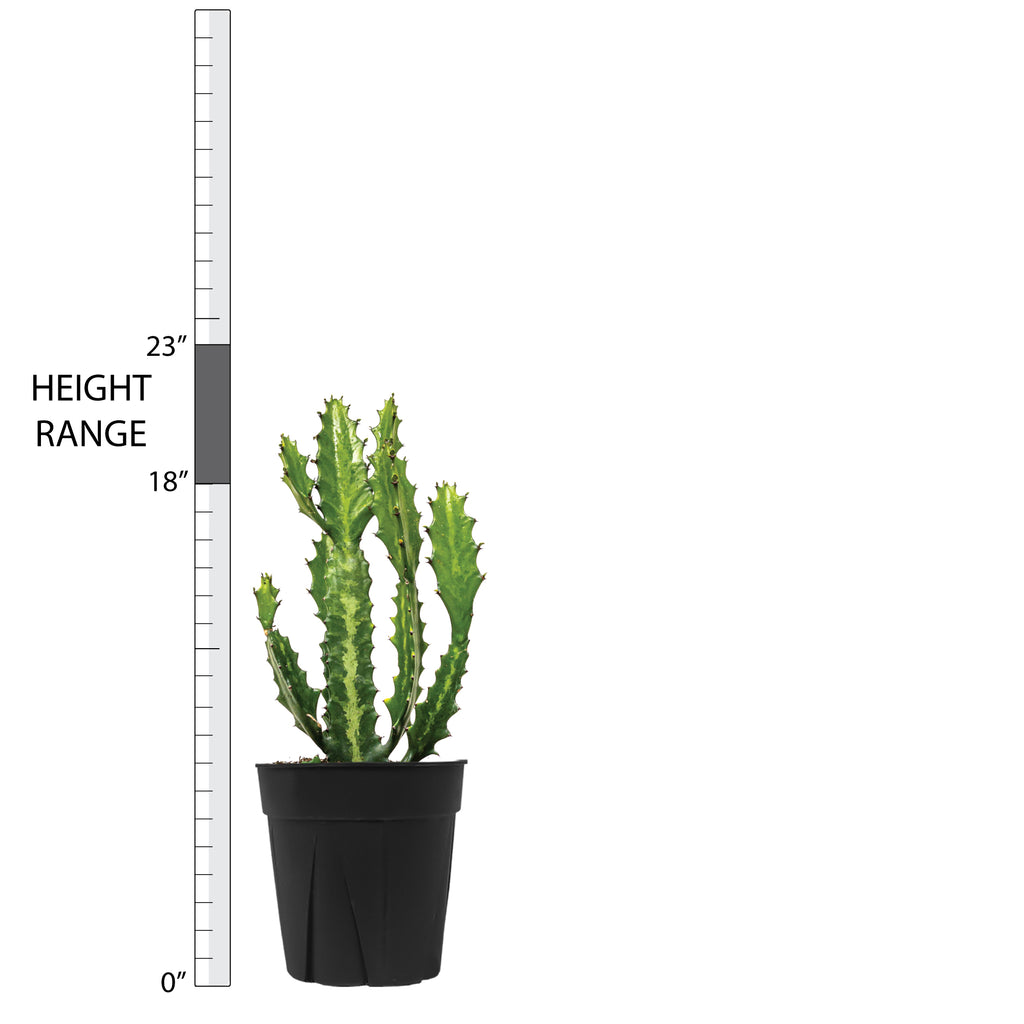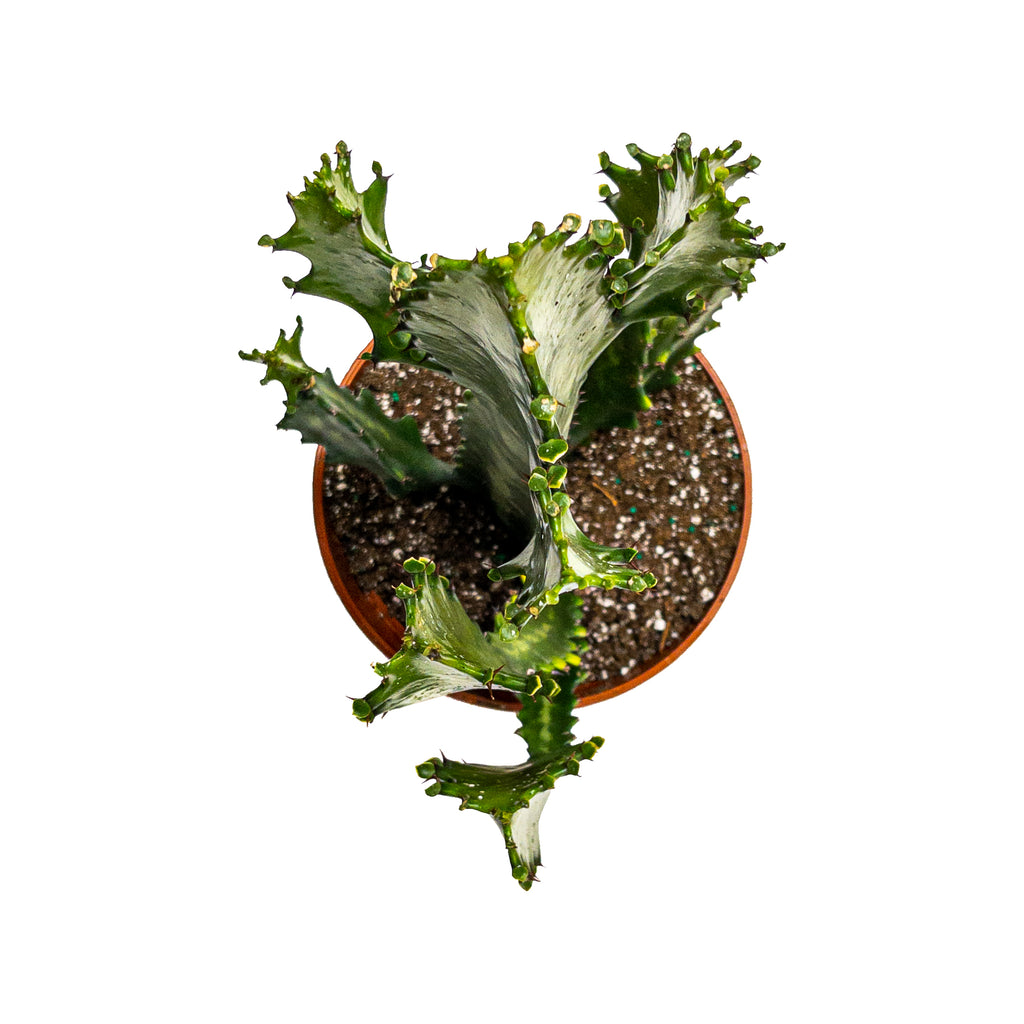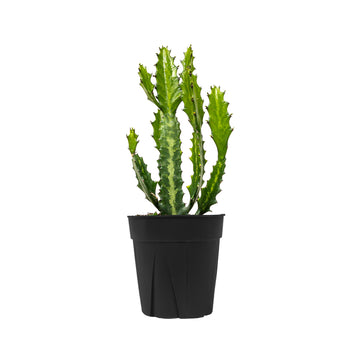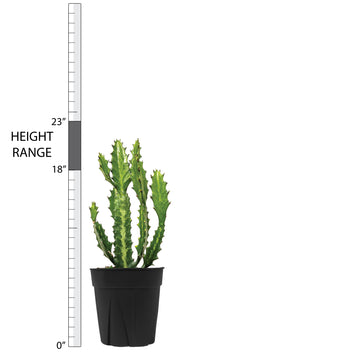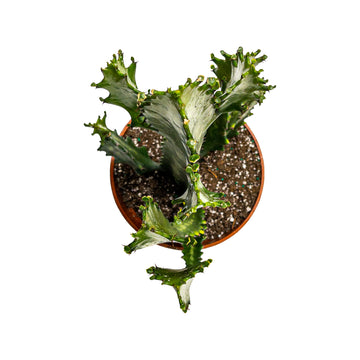 African Milk Tree Extra Large
Euphorbia trigona 'Green'
These low-maintenance drought-loving euphorbias need very little water and a lot of indirect light to prosper and grow. African Milk Tree 'Green' produces green and white-tinged leaves stems. Cold temperatures and relocating established plants may cause their leaves to drop. New leaves will re-grow once you have found a permanent place with ample sunlight (more than 6 hours a day!) The sharp spines can pierce the skin, so be very careful when handling the plant or if you have pets or small children.
Visit our in-depth African Milk Tree Plant Care Guide for more plant care information!
Learn what to do when you first receive your plants in this easy-to-follow Unboxing Guide!
Light: Bright Indirect
Water: Low
Temperature: Average
Humidity: Average
Pet Friendly: No
For tips on plant care click here.
Plant Dimensions
Extra Large

18"-23" in height measured from bottom of 8" diameter grow pot (sizes may vary)
Unboxing