Ficus Ruby
Variegated Rubber Tree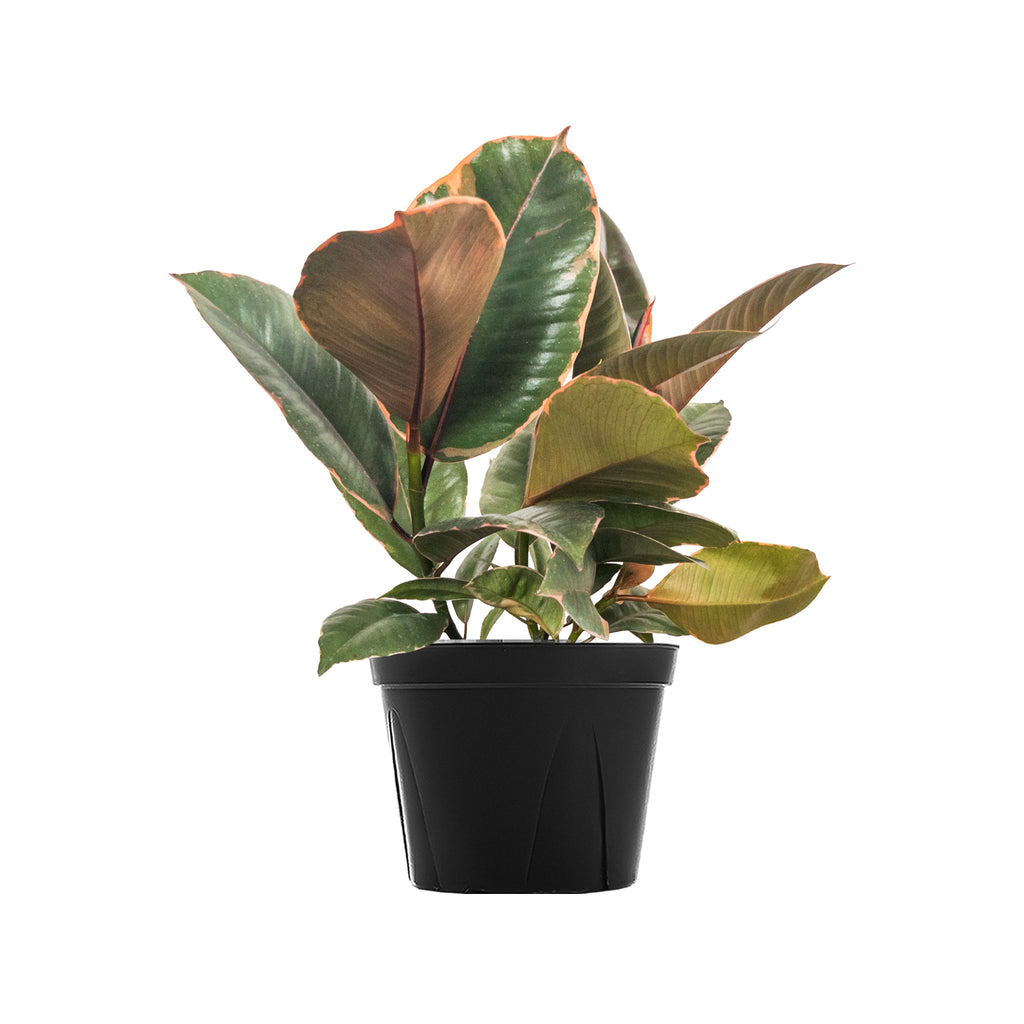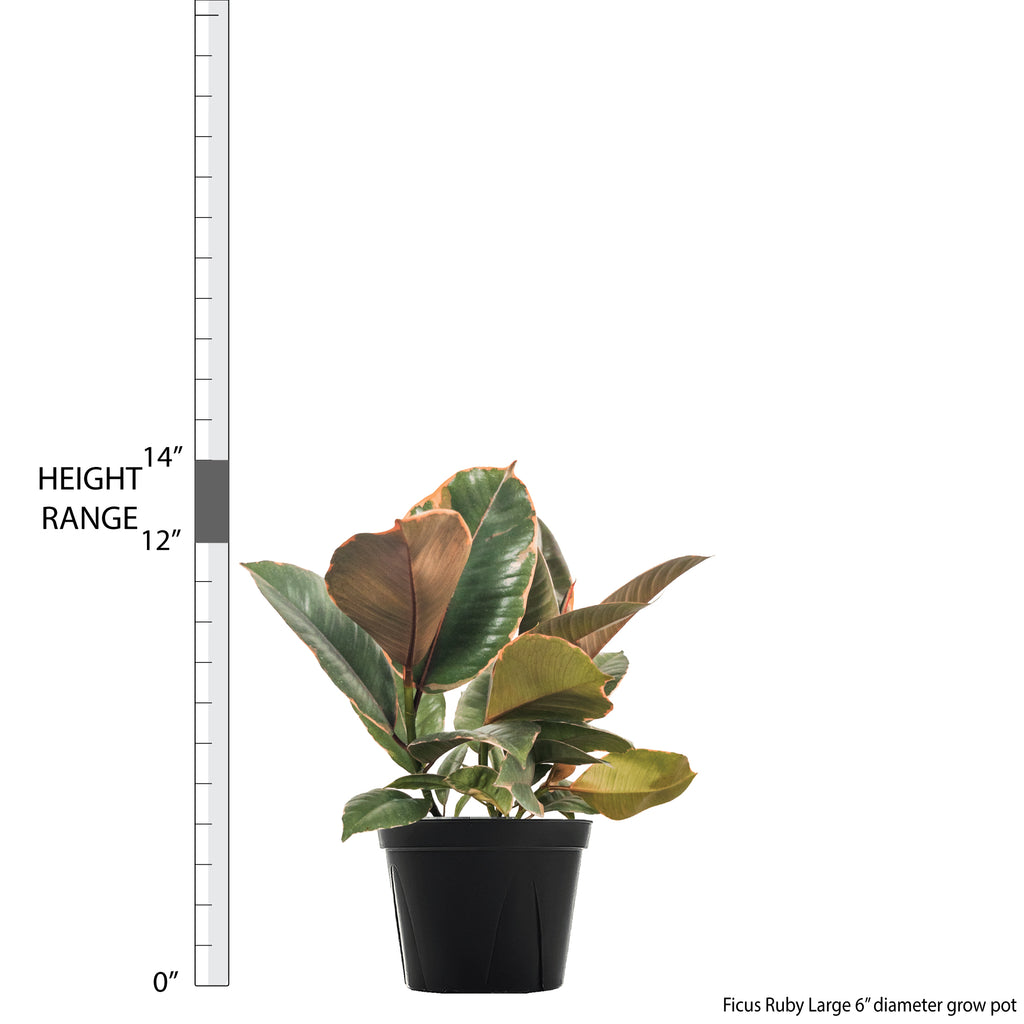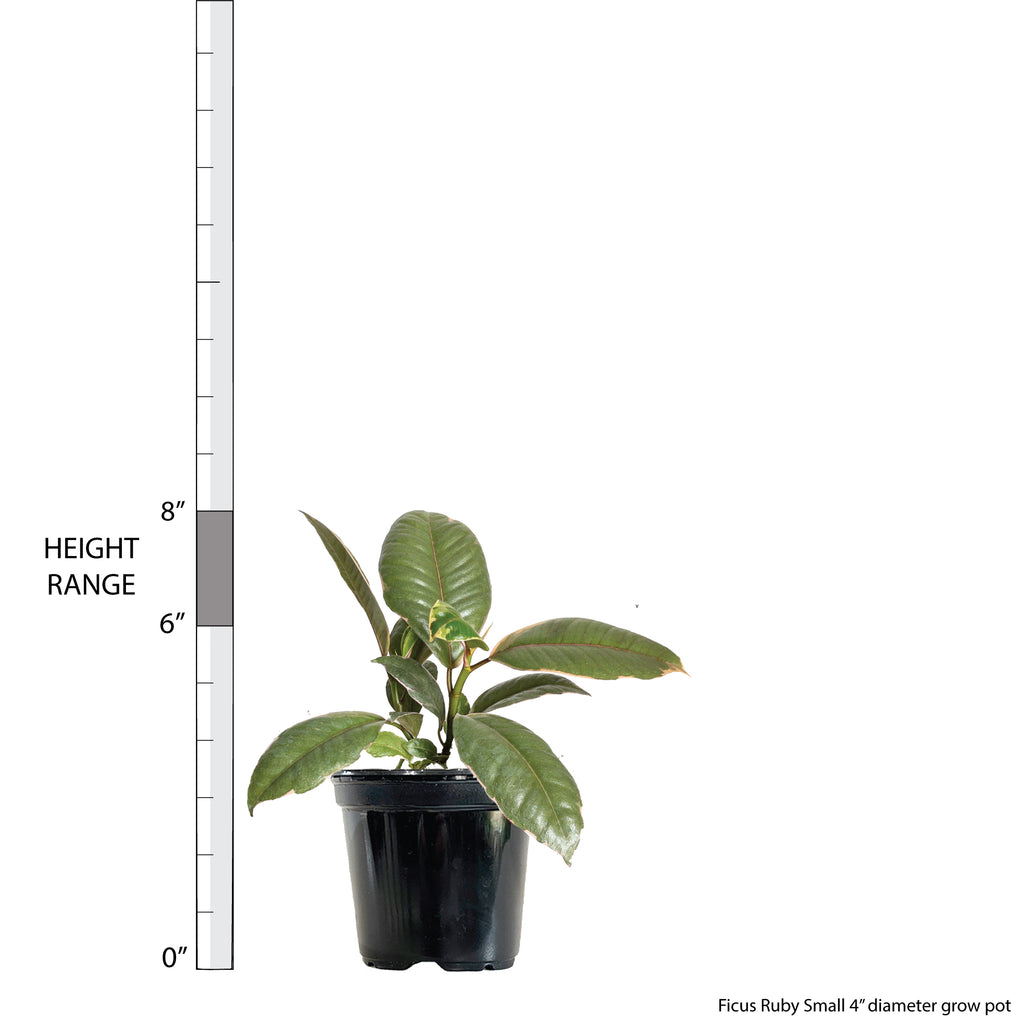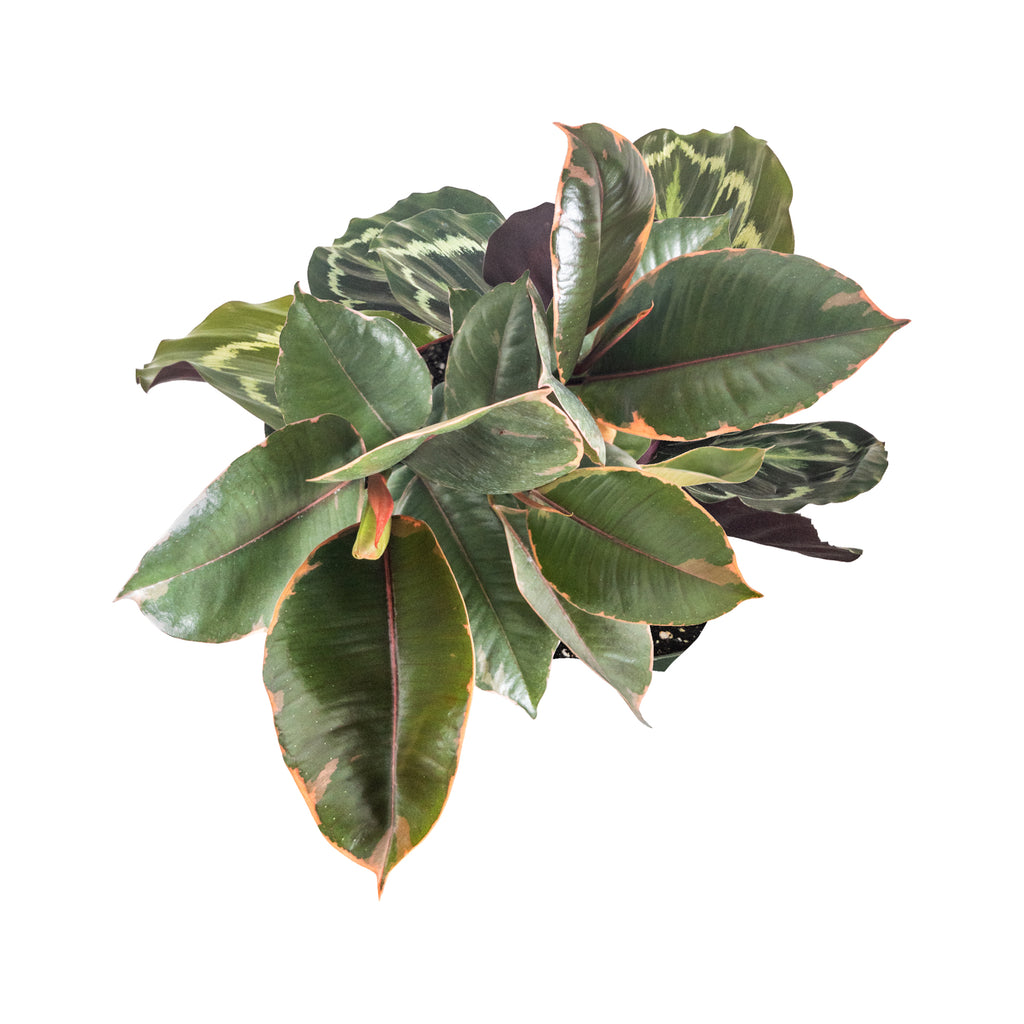 Ficus Ruby Large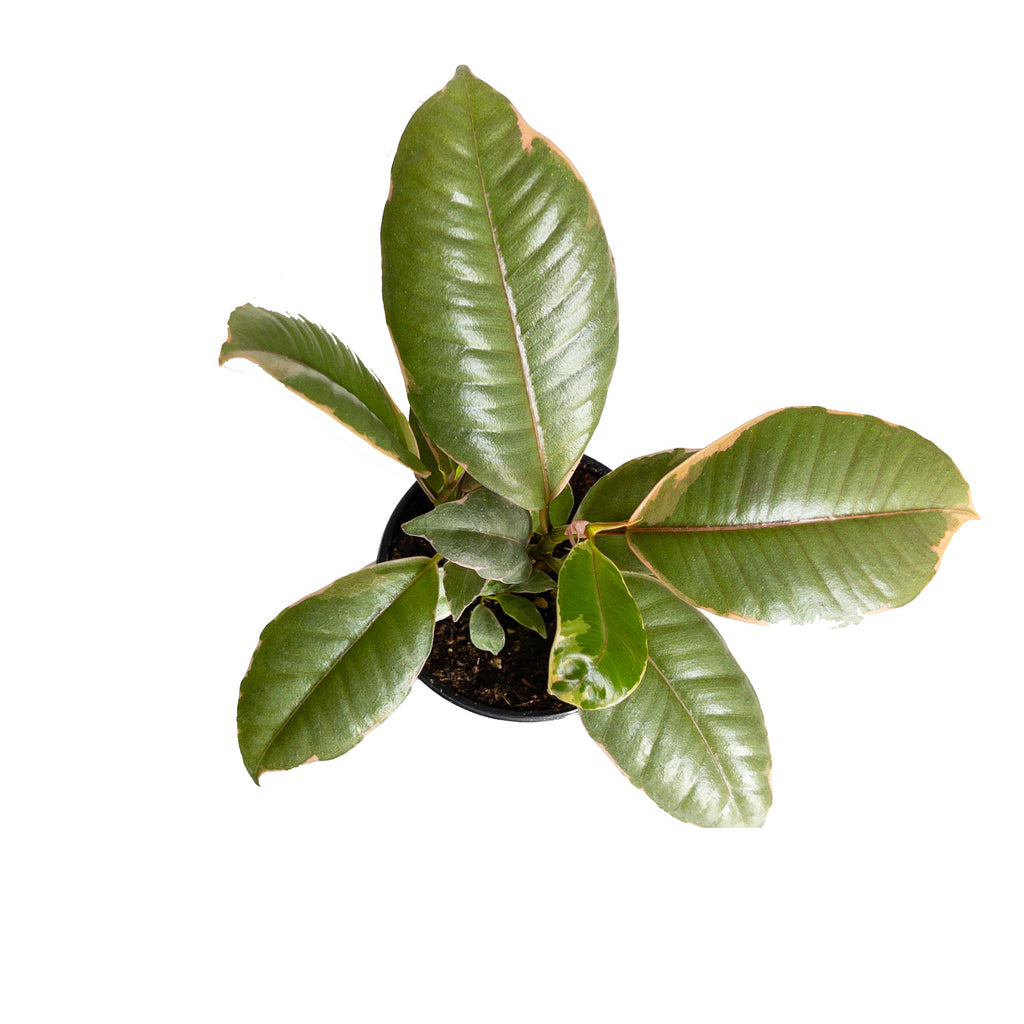 Ficus Ruby Small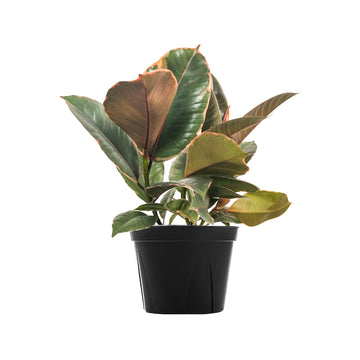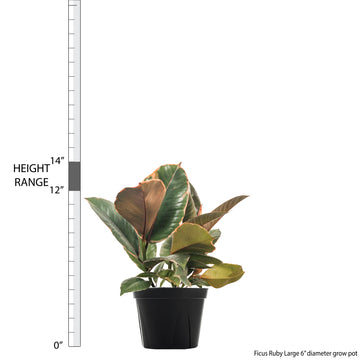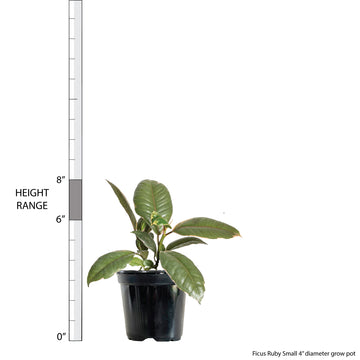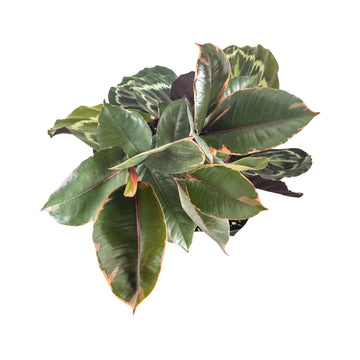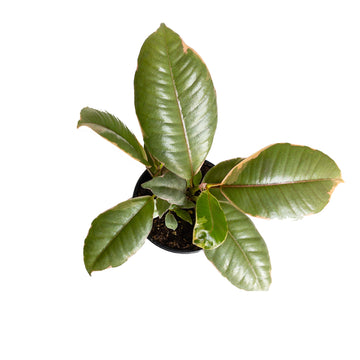 Ficus Ruby
Variegated Rubber Tree
This gem of a Ficus only needs a little polishing to make it shine (and to keep it clean)! Ficus Ruby has a gentle pink and glowing red tint on its glossy leaves. For this Rubber Tree to explode with color, try placing it in bright indirect light, but avoid placing it in the sun's direct rays to prevent leaf burn. Ouch! Remember, each Ruby is unique, and some plants will come with more or less variegation than shown in the product photos! It's best to let the soil dry out between watering this stately houseplant, as watering too often will cause the leaves to drop. This low-maintenance indoor plant does not want to be relocated once you have found a spot where it flourishes! This plant is toxic if ingested. Keep away from pets and small children. It may also cause skin irritation.
Visit our in-depth Ficus Ruby Plant Care Guide for more care tips!
Learn what to do when you first receive your plants in this easy-to-follow Unboxing Guide!
Light: Bright Indirect
Water: Medium
Temperature: Above Average
Humidity: Above Average
Pet Friendly: No
For tips on plant care click here.
Plant Dimensions
Mini

5"-7" in height measured from bottom of 3" diameter grow pot (sizes may vary)
Small

6"-8" in height measured from bottom of 4" diameter grow pot (sizes may vary)
Large

12"-14" in height measured from bottom of 6" diameter grow pot (sizes may vary)
Extra Large

21"-28" in height measured from bottom of 10" diameter grow pot (sizes may vary)
Unboxing