Philodendron Xanadu
Thaumatophyllum xanadu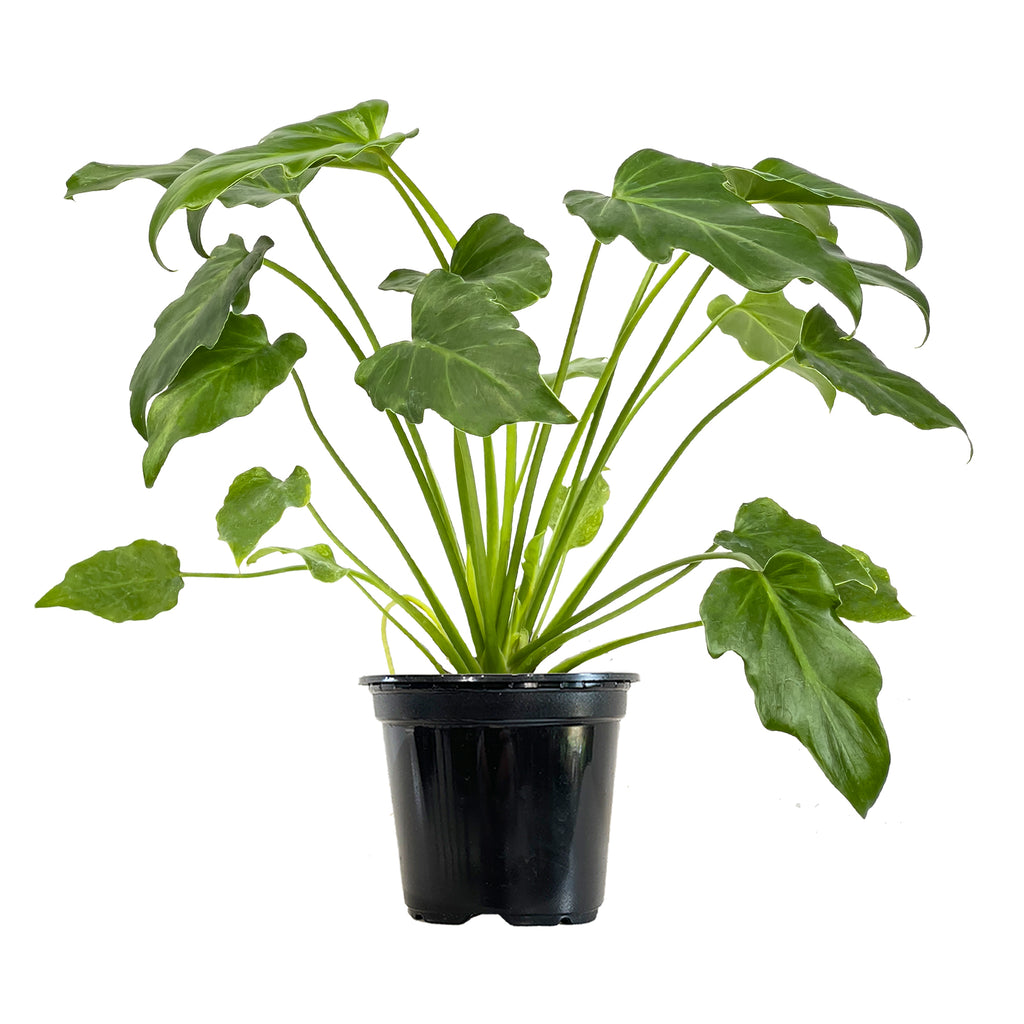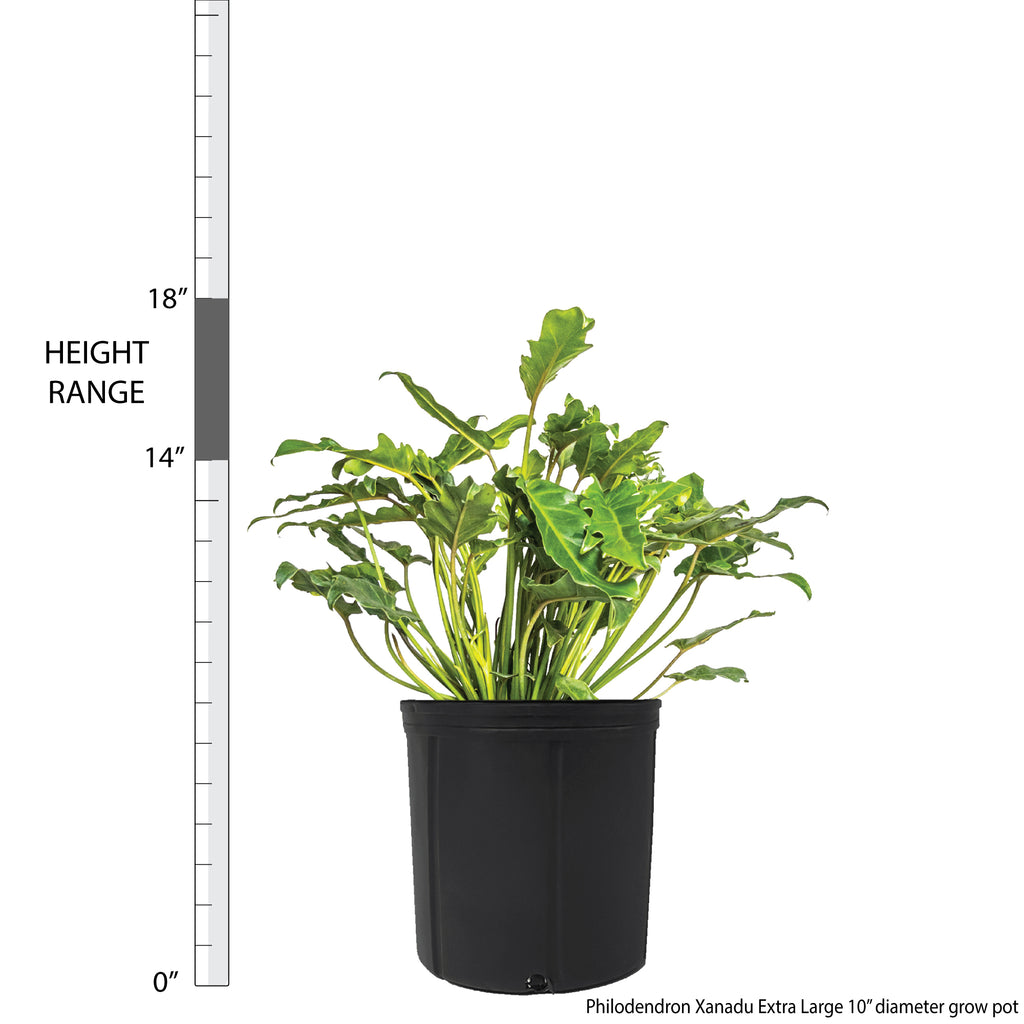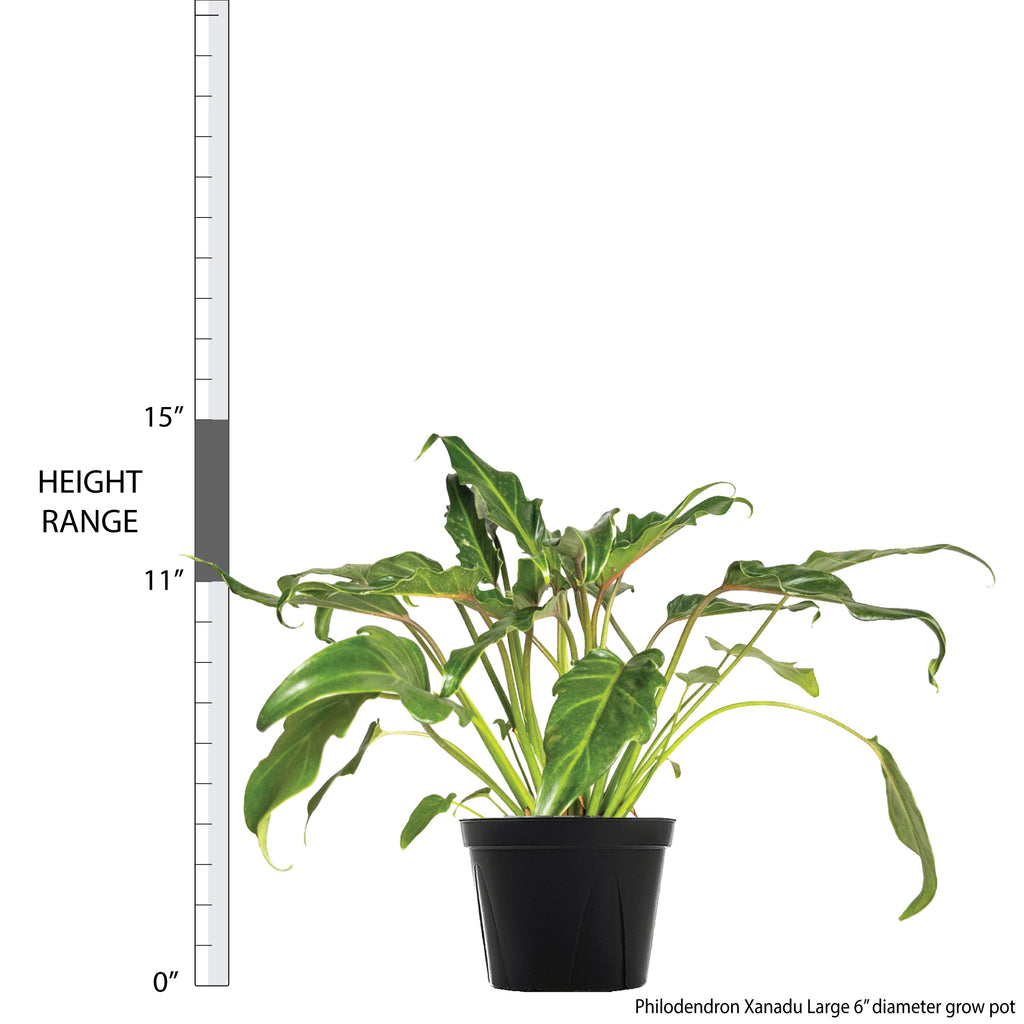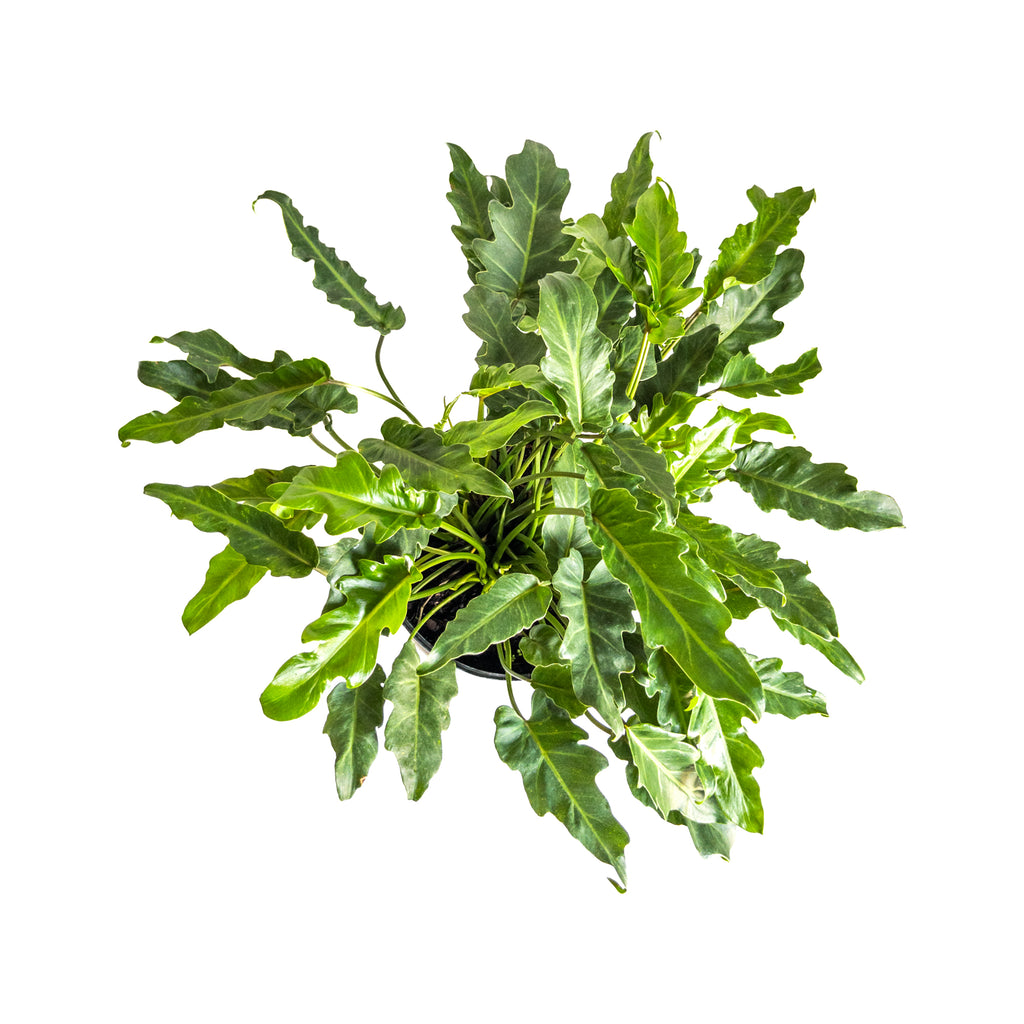 Philodendron Xanadu Extra Large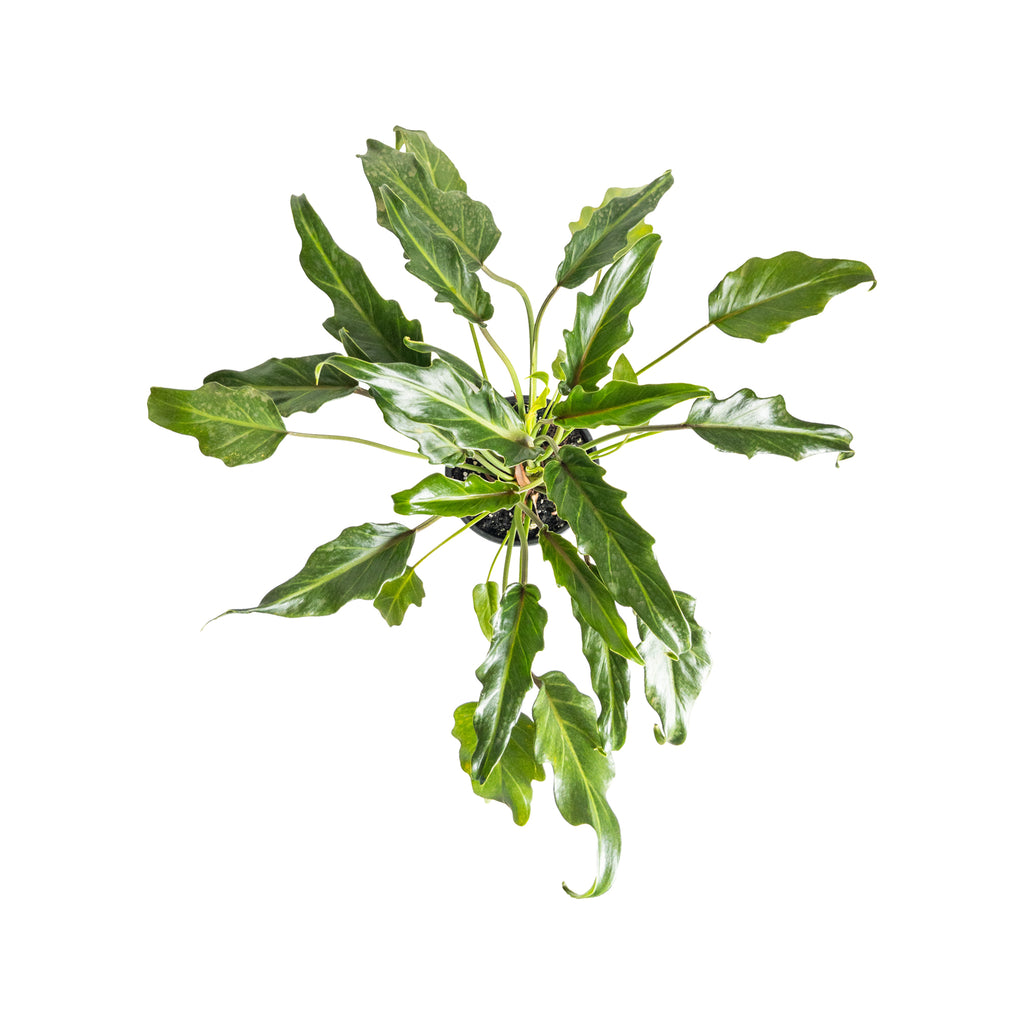 Philodendron Xanadu Large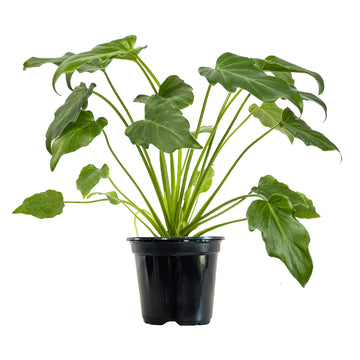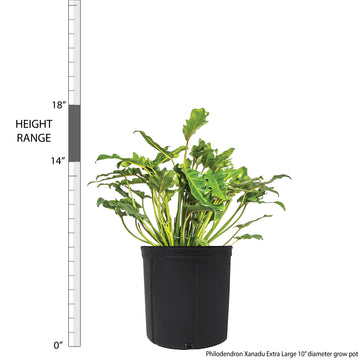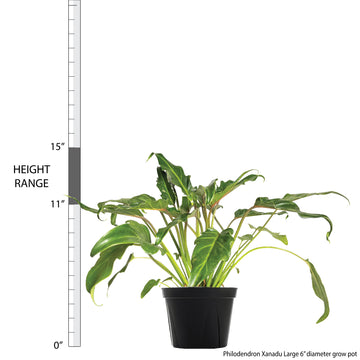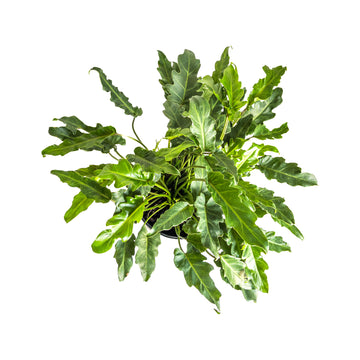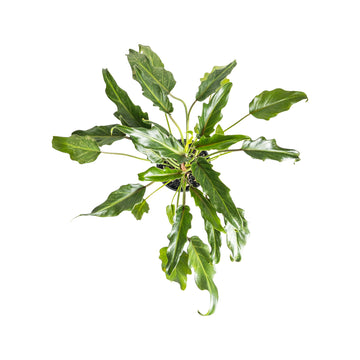 Philodendron Xanadu
Thaumatophyllum xanadu
A designer favorite, Philodendron Xanadu, transports you to a fantasy land where perfect finger-lobed foliage shoots symmetrically outward from a secret center point. This whole, lush, shiny green indoor plant will breathe life into your home or office. Philodendron Xanadu is an easy-care, low-maintenance plant that requires medium indirect light. Water only when completely dry. This plant is toxic if ingested and may be a skin irritant. Keep away from pets and small children.
Visit our in-depth Philodendron Xanadu Plant Care Guide for more care tips!
Learn what to do when you receive your plants in this easy-to-follow Unboxing Guide!
Light: Low to Bright Indirect
Water: Medium
Temperature: Average
Humidity: Average
Pet Friendly: No
For tips on plant care click here.
Plant Dimensions
Small

7"-9" in height measured from bottom of 4" diameter grow pot (sizes may vary)
Large

11"-15" in height measured from bottom of 6" diameter grow pot (sizes may vary)
Extra Large

14"-18" in height measured from bottom of 10" diameter grow pot (sizes may vary)
Unboxing