Rose Quartz Cactus
Echinopsis 'Rose Quartz'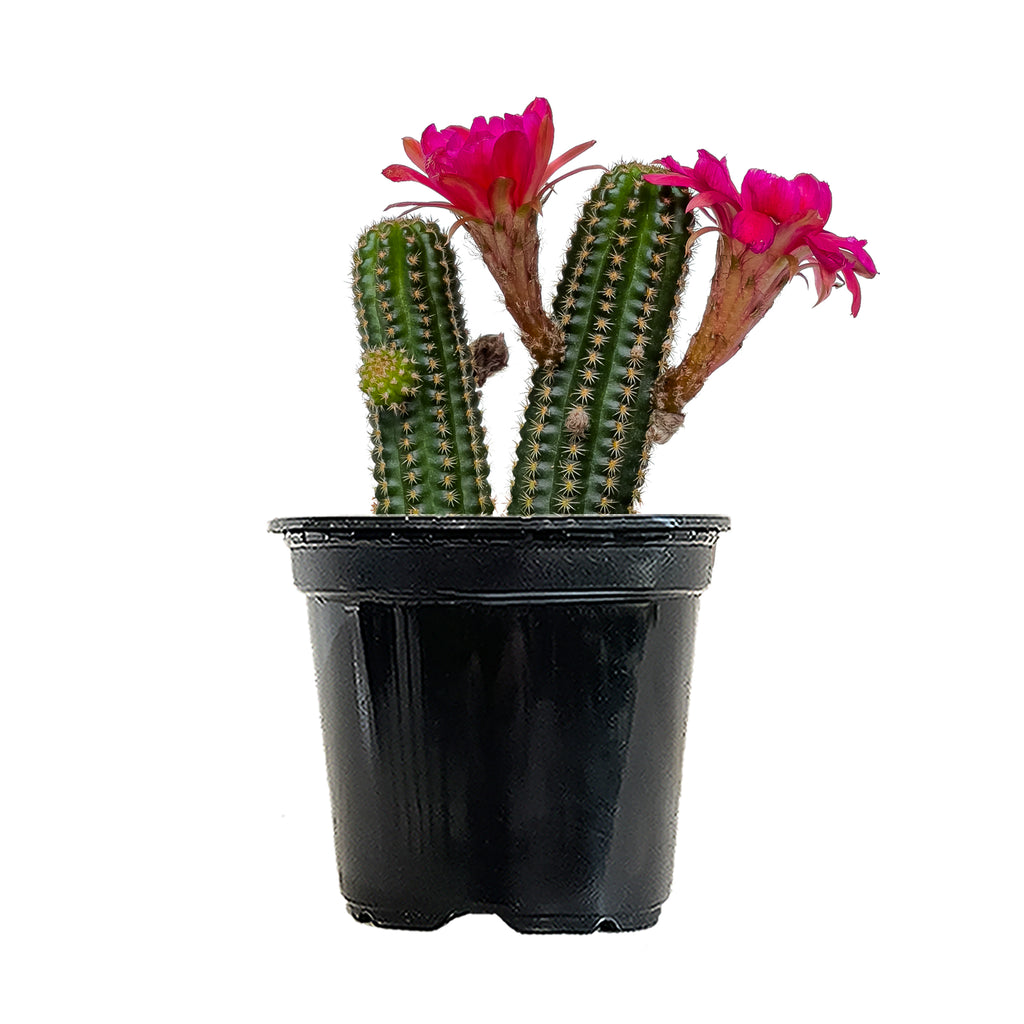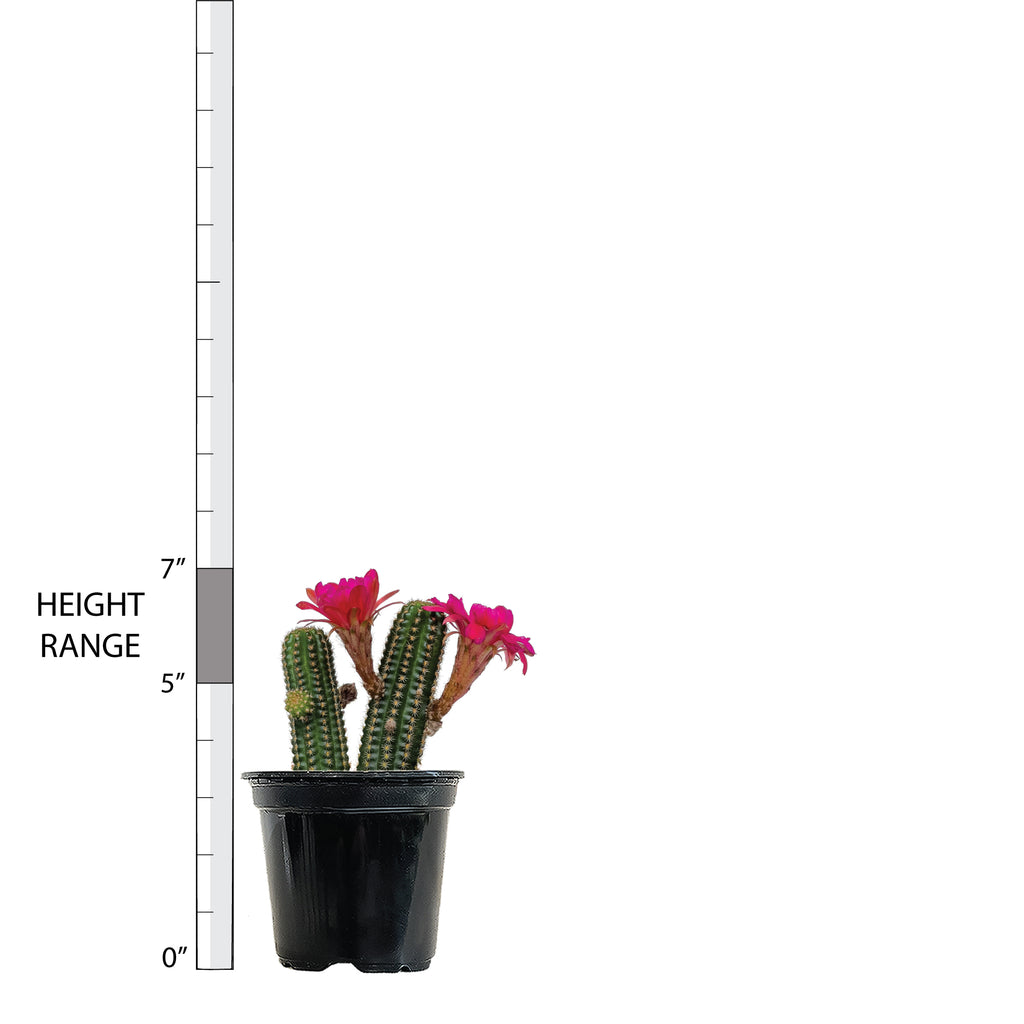 Rose Quartz Cactus Small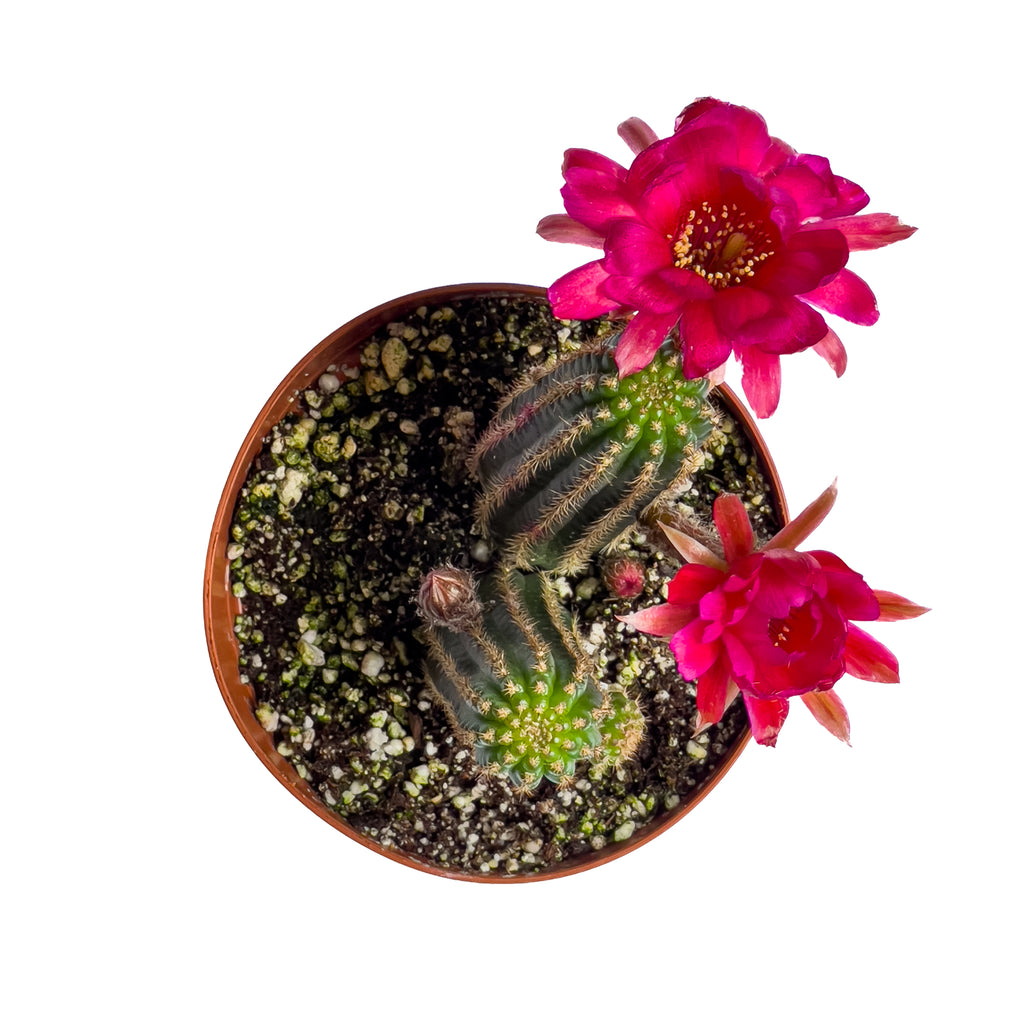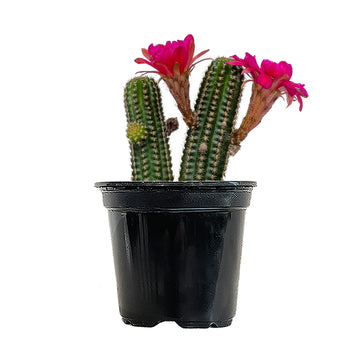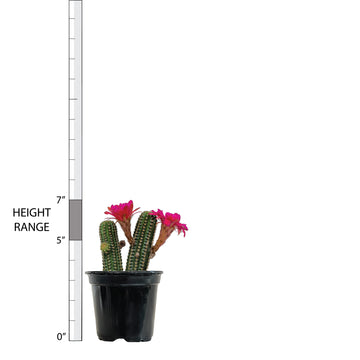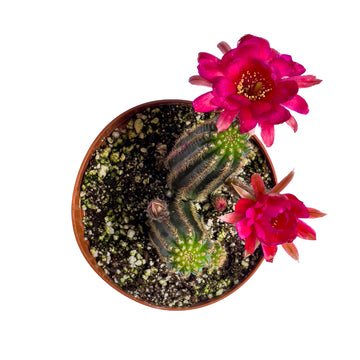 Rose Quartz Cactus
Echinopsis 'Rose Quartz'
Echinopsis 'Rose Quartz' is full of surprises! Lingering beneath the short spines lives a florescence sleeping giant of colorful blooms. There is no guarantee that your Rose Quartz Cactus will bloom on command or arrive to you in all its glory. Still, when given over 6 hours of very bright indirect sunlight a day, these drought-tolerant cacti will bring a smile to your face with their neon-fuchsia flowers. Once the flower eruption fizzles out, Echinopsis 'Rose Quartz' will stand proud and erect, gaining energy for the next performance! The sharp spines of the Cactaceae can pierce the skin, so be very careful when handling the plant, or if you have pets and/or small children.
Visit our in-depth Rose Quartz Cactus Plant Care Guide for more care tips!
Learn what to do when you first receive your plants in this easy-to-follow Unboxing Guide!
Light: Bright Indirect
Water: Low
Temperature: Average
Humidity: Average
Pet Friendly: Yes
For tips on plant care click here.