Philodendron Silver Sword
Philodendron hastatum 'Silver Sword'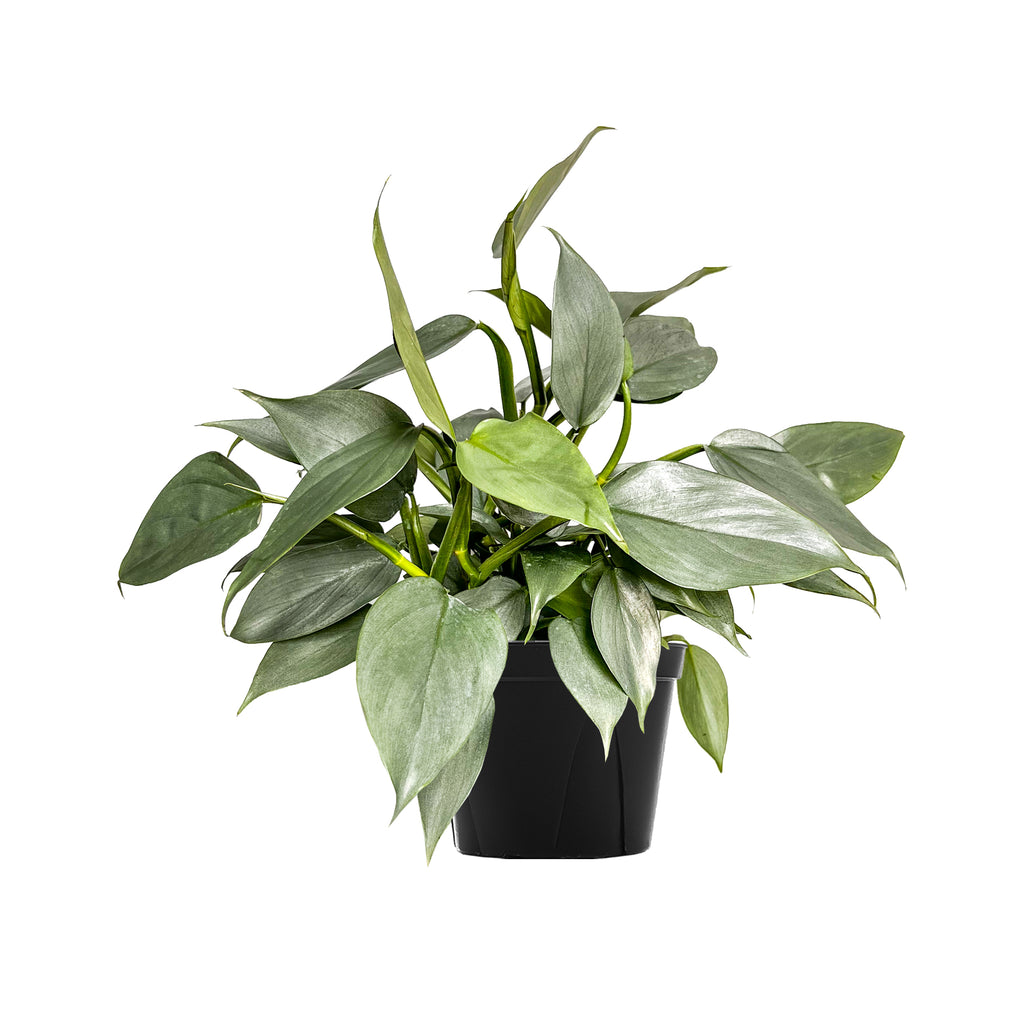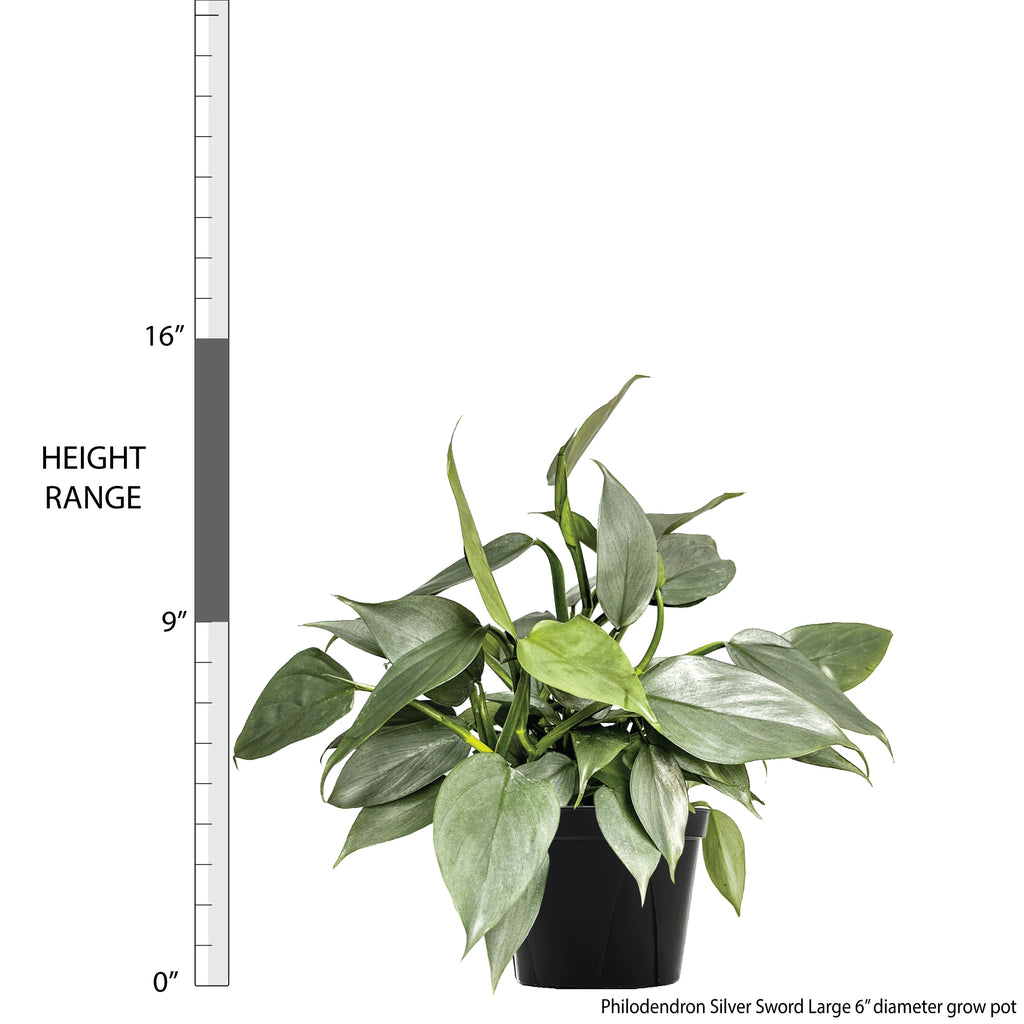 Philodendron Silver Sword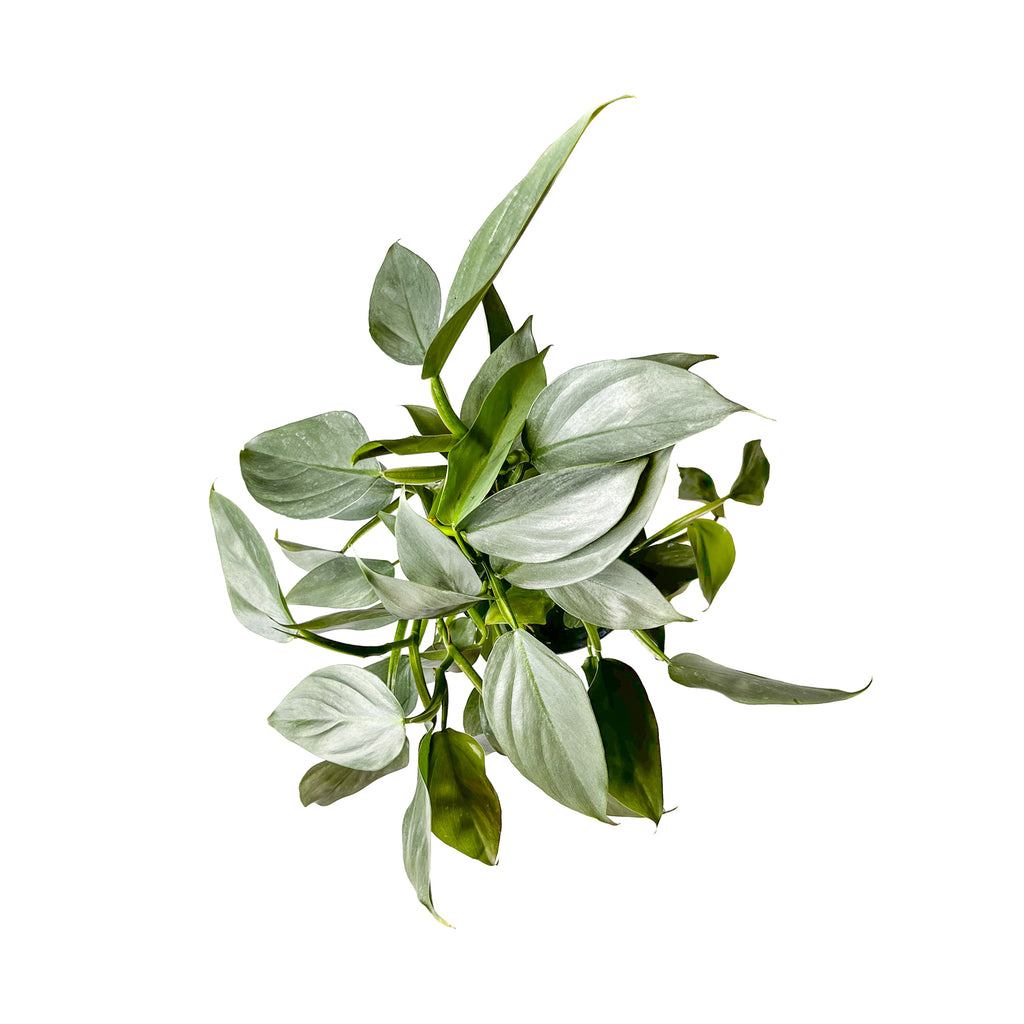 Philodendron Silver Sword Large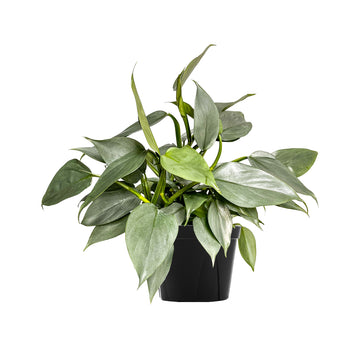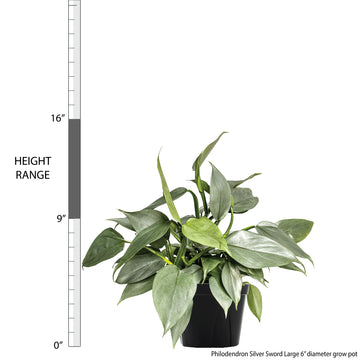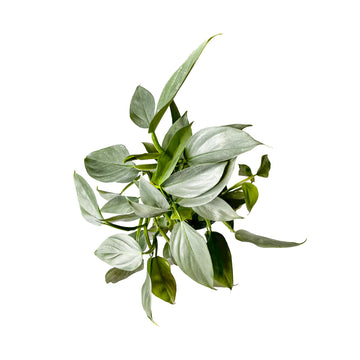 Philodendron Silver Sword
Philodendron hastatum 'Silver Sword'
Are you looking for a rare Philodendron with magical power? Silver Sword takes the battlefield with a significant advantage -- its silvery hue casts a spell of beauty that disarms all of its opponents, spreading peace and love. Seriously though, this ultra-rare philodendron is surprisingly easy to care for, making it a fabulous addition to your rare and hard-to-find plant collection! This plant is toxic if ingested. Keep away from pets and small children. It may also cause skin irritation.
Visit our in-depth Philodendron Plant Care Guide for more care tips!
Learn what to do when you first receive your plants in this easy-to-follow Unboxing Guide!
Light: Low to Bright Indirect
Water: Medium
Temperature: Average
Humidity: Average
Pet Friendly: No
To learn more care tips click here.
Plant Dimensions
Mini

3.5"-4.5" in height measured from bottom of 2" diameter grow pot (sizes may vary)
Small

7"-10" in height measured from bottom of 4" diameter grow pot (sizes may vary)
Large

9"-16" in height measured from bottom of 6" diameter grow pot (sizes may vary)
Unboxing