Monstera Adansonii
Swiss Cheese Vine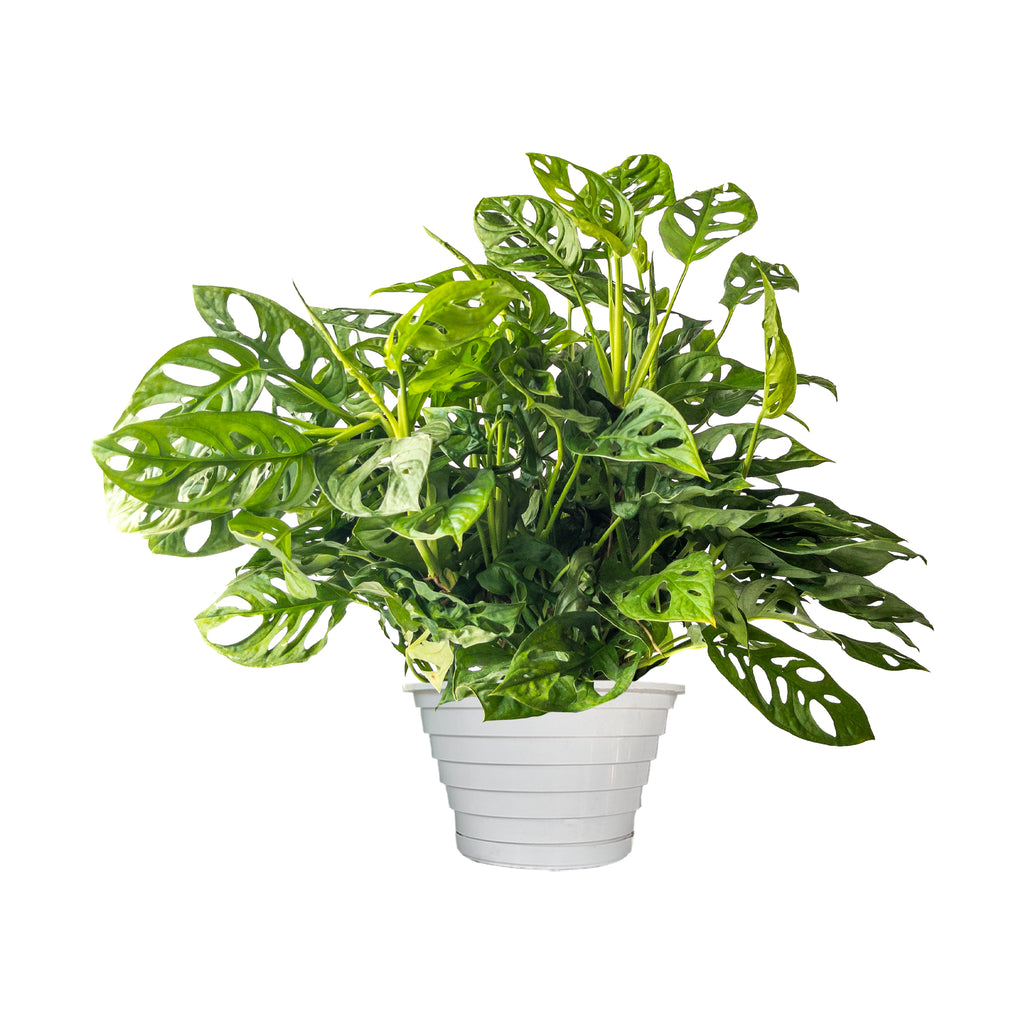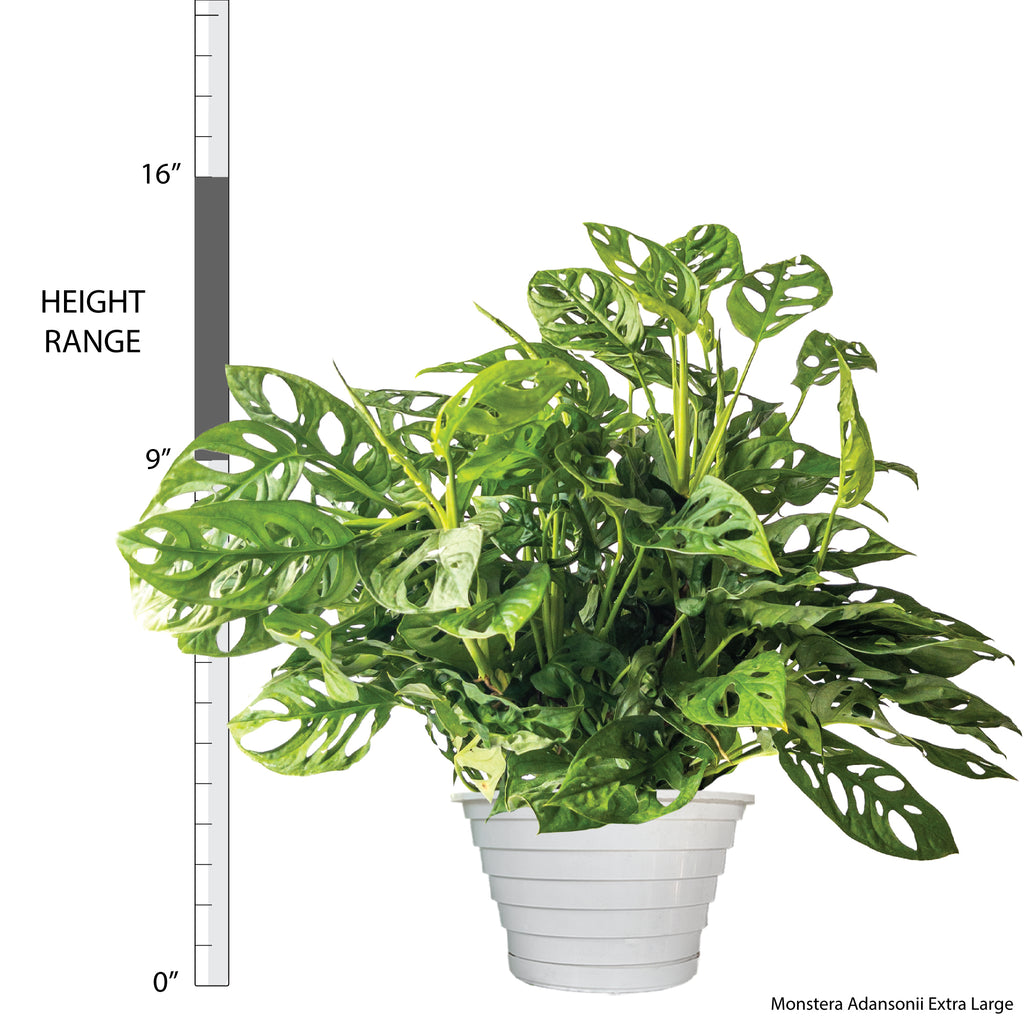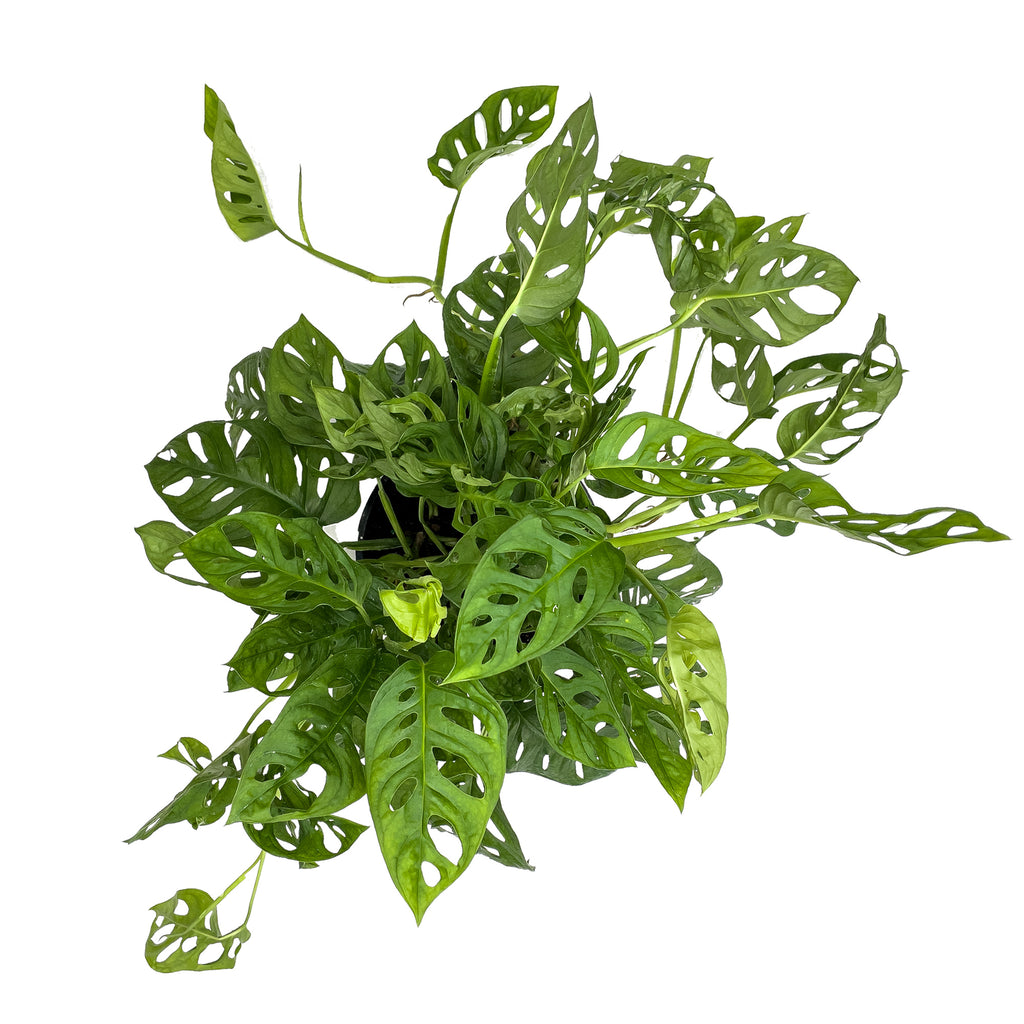 Monstera Adansonii Large
Monstera Adansonii Small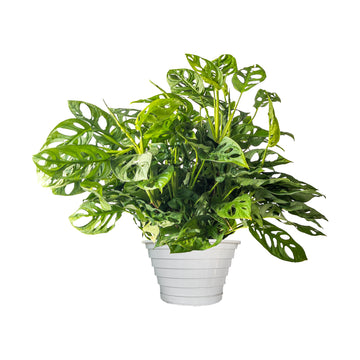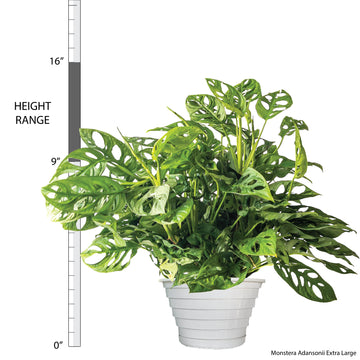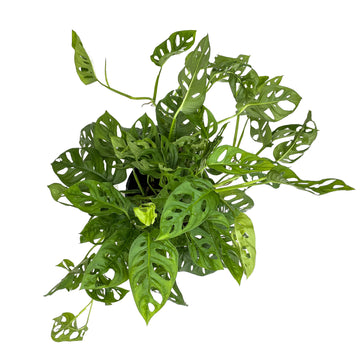 Monstera Adansonii
Swiss Cheese Vine
This unique, easy-care vining houseplant can be hard to find, but you've come to the right spot! Nicknamed the Swiss Cheese Vine for its perforated, pointed leaves with oblong holes, it is fast-growing and loves to climb. This unusual yet elegant plant will add personality to any space while demanding minimal attention to thrive. Caring for this handsome houseplant could not be easier! Place your Monstera adansonii in a spot with bright indirect light (low light will suffice, too), and water the soil when almost completely dry. Fast-growing vines like this one should be fertilized when they are actively growing. This plant is toxic. Keep away from pets and small children. It may also cause skin irritation.
Our Mini Monstera adansonii come to you in a 3" grow pot!
Visit our in-depth Monstera adansonii Plant Care Guide for more care tips!
Learn what to do when you receive your plants in this easy-to-follow Unboxing Guide!
Plant Dimensions
Small

5"-7" in height measured from bottom of 4" diameter grow pot (sizes may vary)
Large

10"-14" in height measured from bottom of 6" diameter grow pot (sizes may vary)
Extra Large

9"-16" in height measured from bottom of 8" diameter grow pot (sizes may vary)
Unboxing