Syngonium Pink Splash
Syngonium podophyllum 'Pink Splash'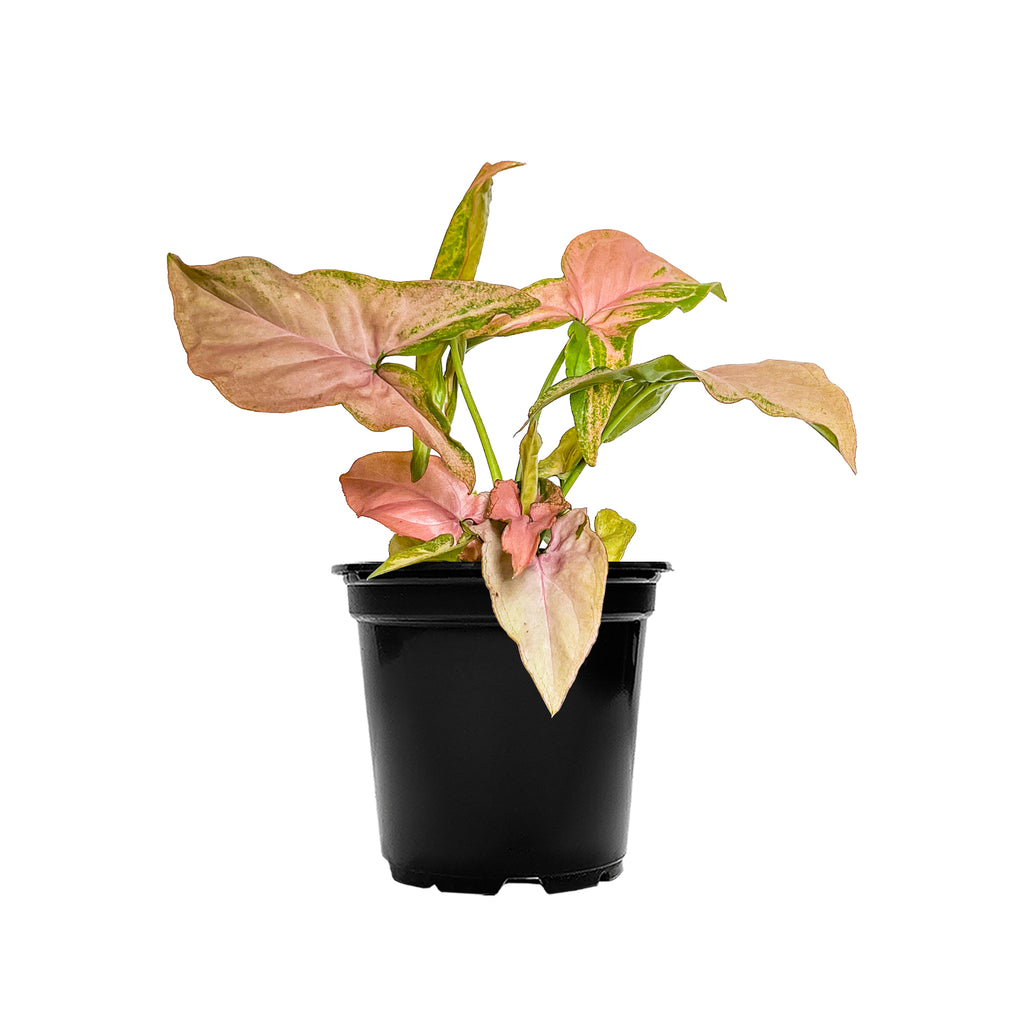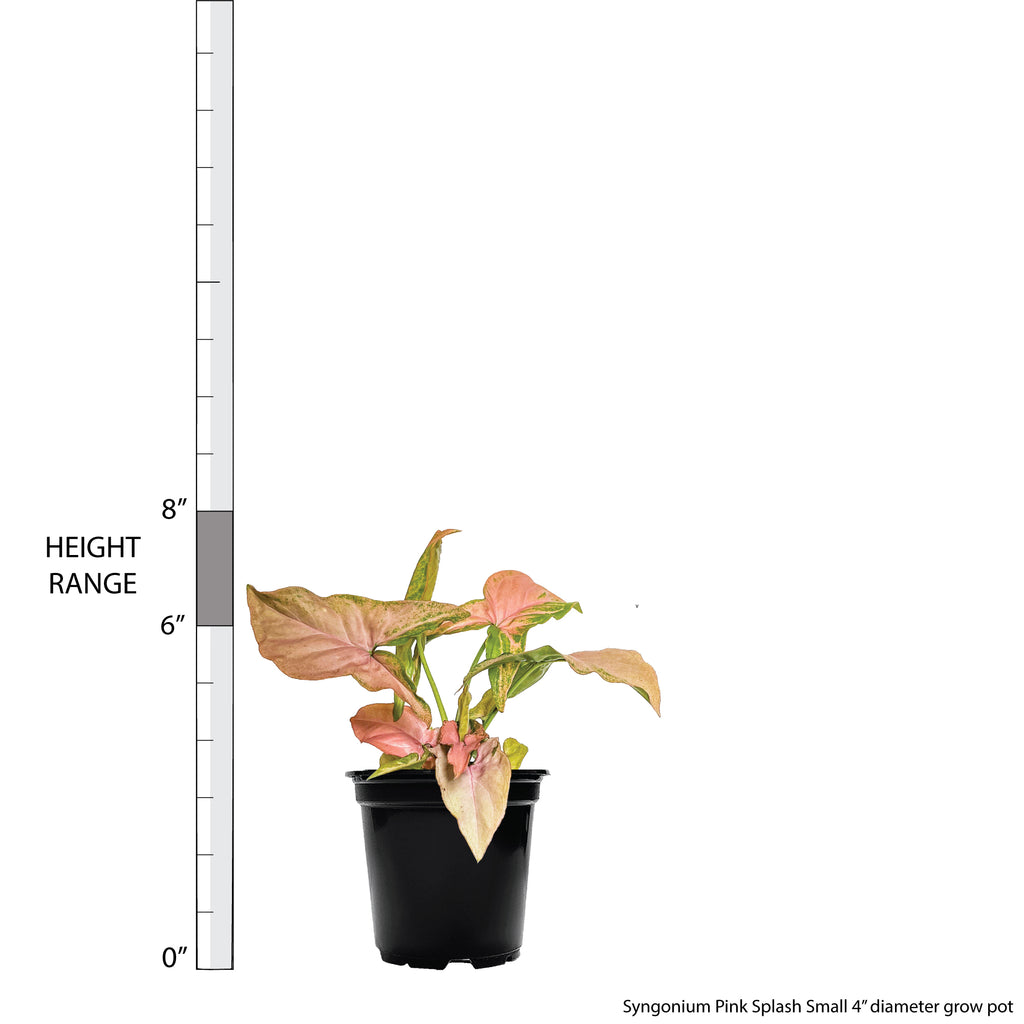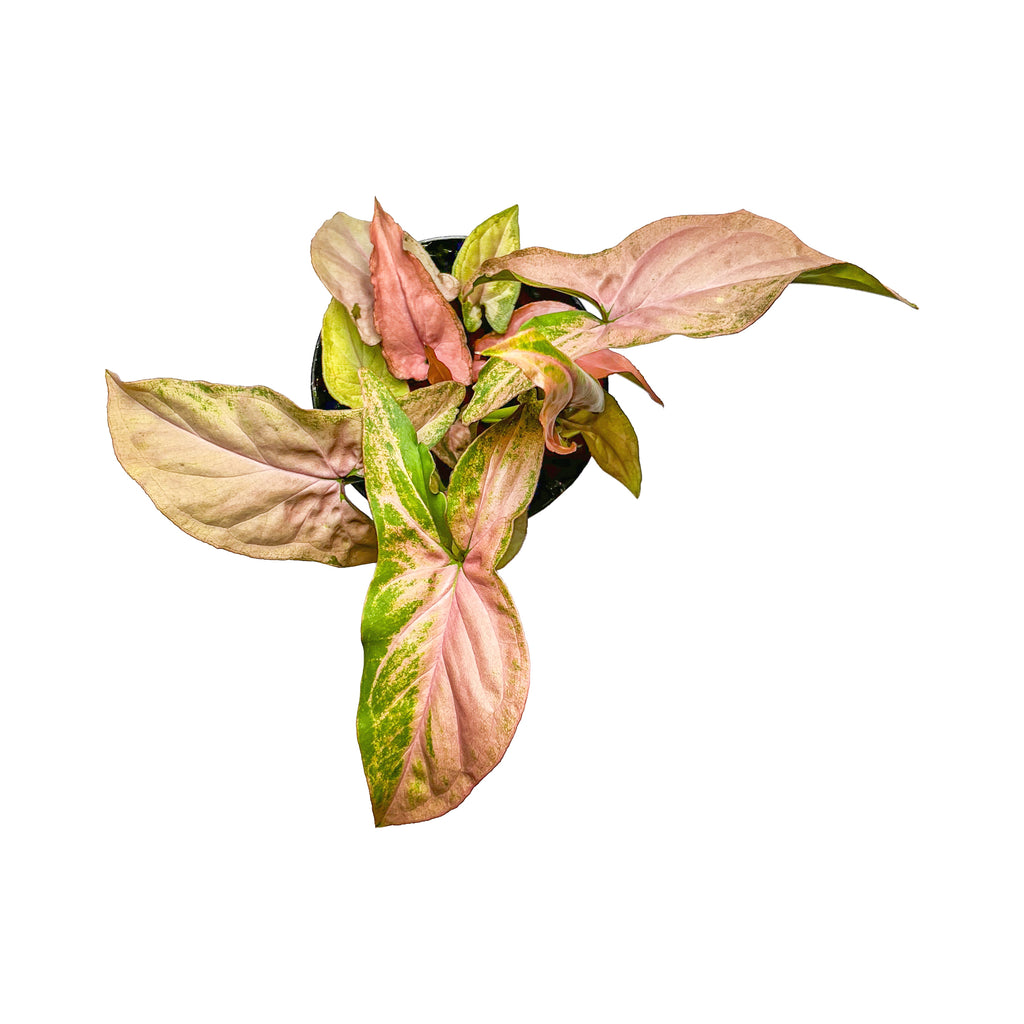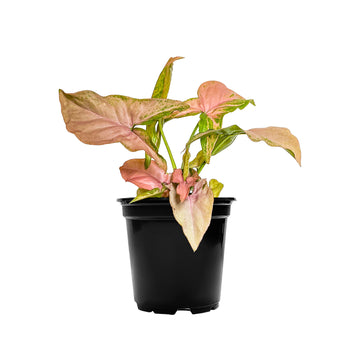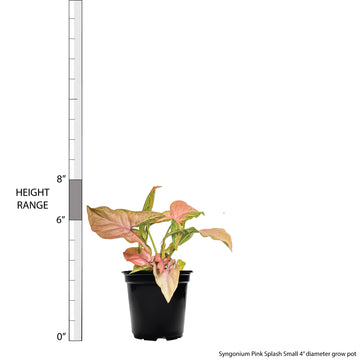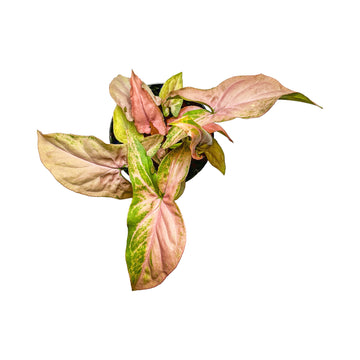 Syngonium Pink Splash
Syngonium podophyllum 'Pink Splash'
Can there ever be too much pink on one plant? We love the piles of pink leaves on Syngonium Pink Splash! This fast-growing arrowhead vine is alarmingly charming with its heart-shaped leaves and free-form habit. These low-maintenance indoor vines are perfect gifts for anyone who can't get enough pink in their lives! To help them maintain their hot-pink glow, give them bright indirect light and water them when t soil is almost dry! This plant is toxic if ingested. Keep away from pets and small children. It may also cause skin irritation.

Visit our in-depth plant care guide for Syngonium Pink Splash for more care tips!
Learn what to do when you first receive your plants in this easy-to-follow unboxing guide!
Light: Low to Bright Indirect
Water: Medium
Temperature: Average
Humidity: Average
Pet Friendly: No
For tips on plant care click here.
Plant Dimensions
Small

8"-11" in height measured from bottom of 4" diameter grow pot (sizes may vary)
Unboxing