Peace Lily Domino
Spathiphyllum 'Domino'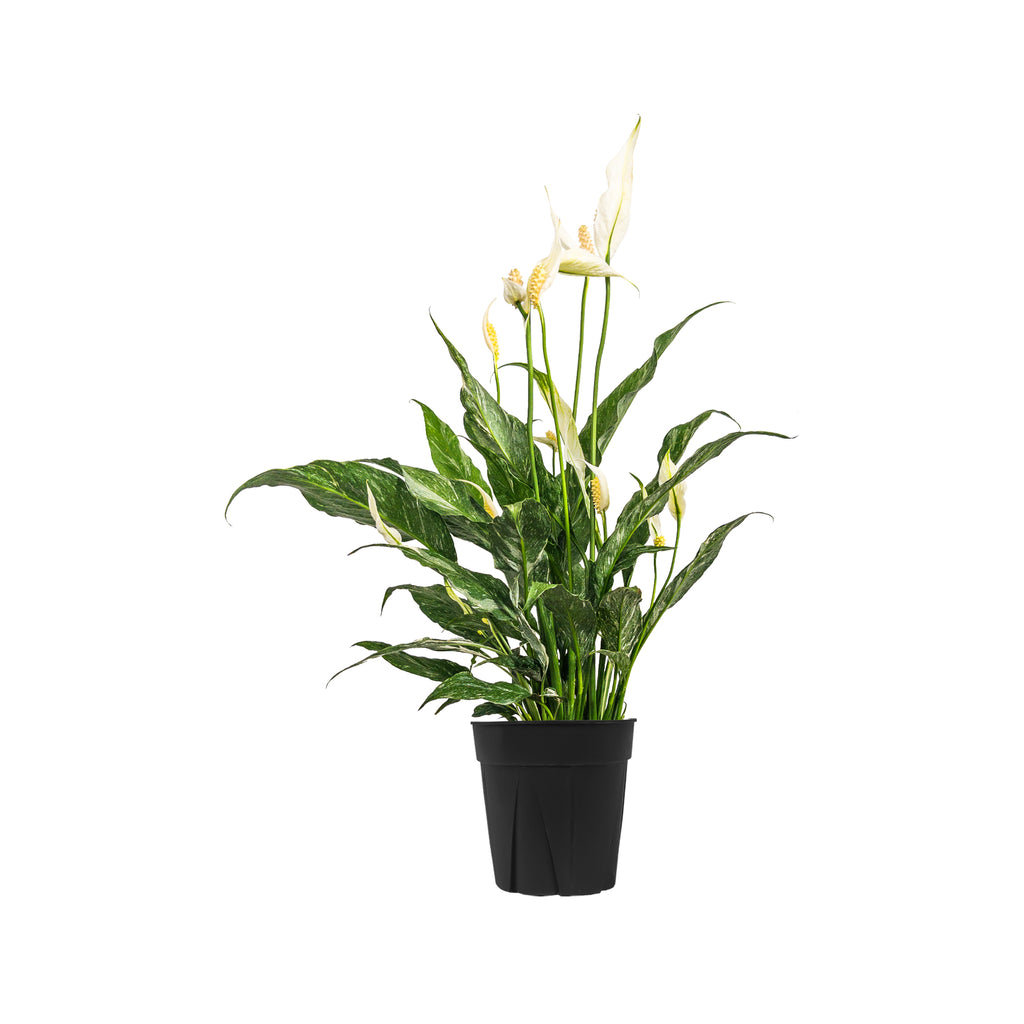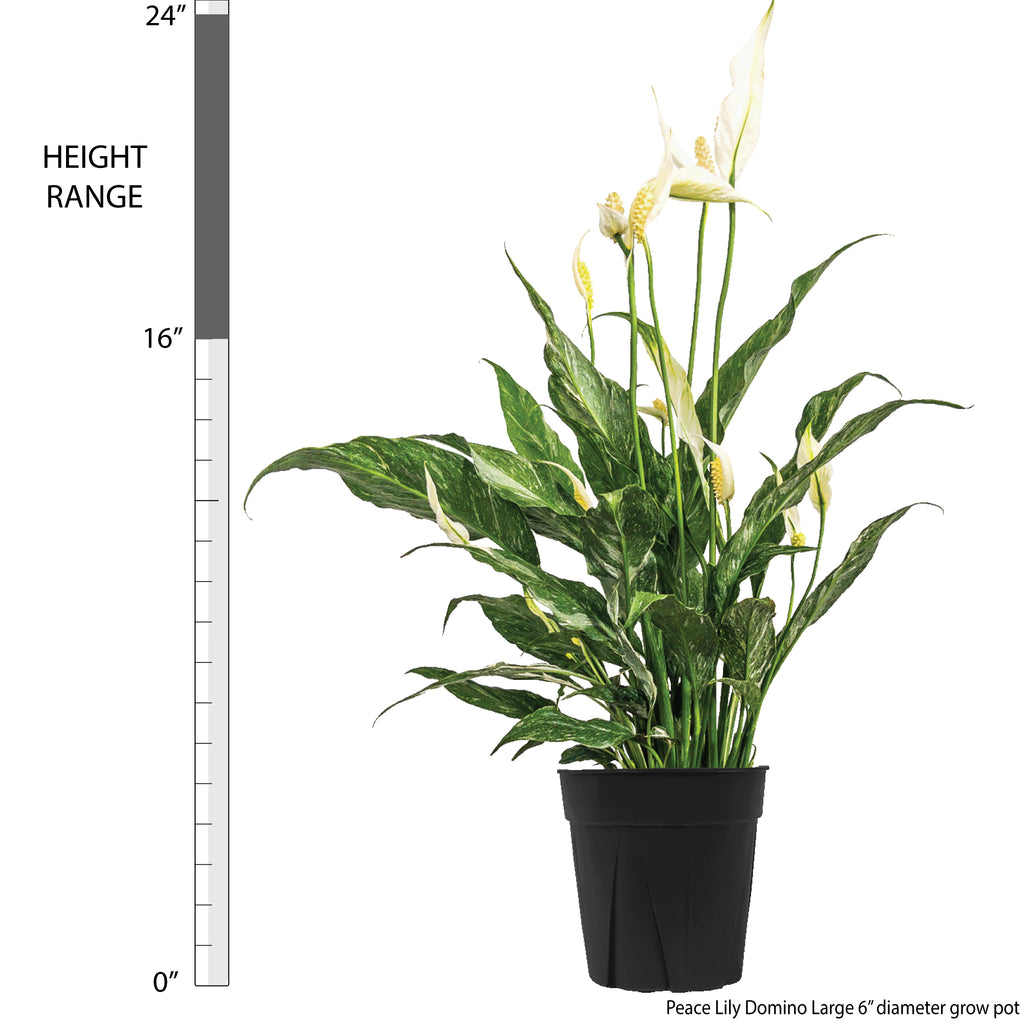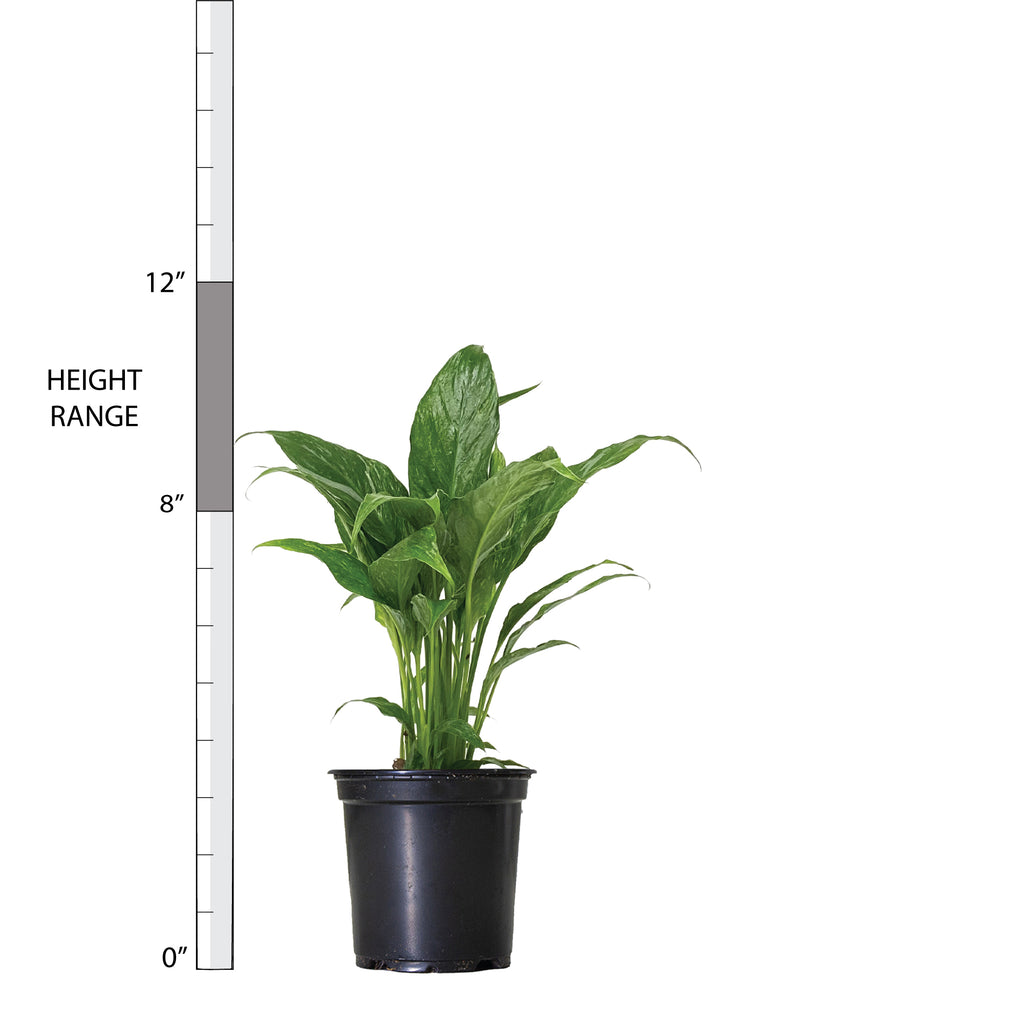 Peace Lily Domino Small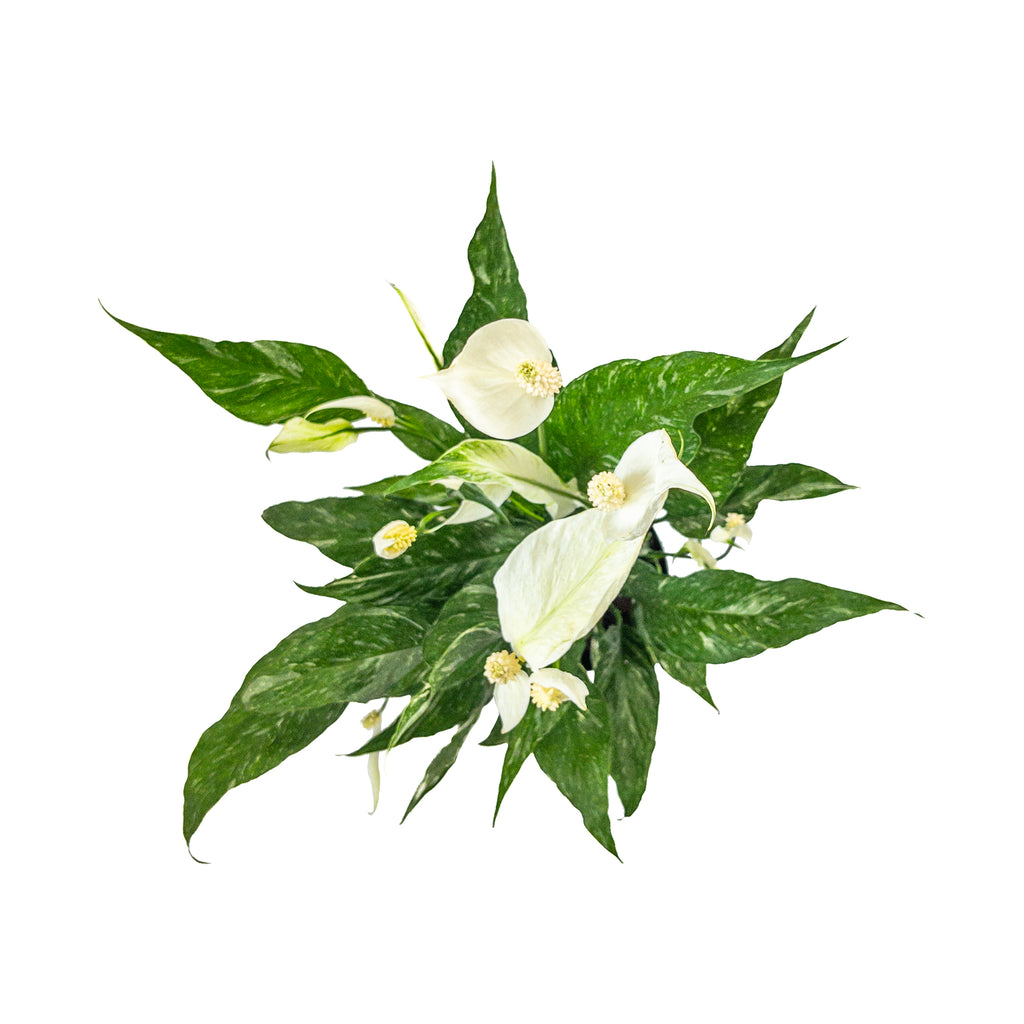 Peace Lily Domino Large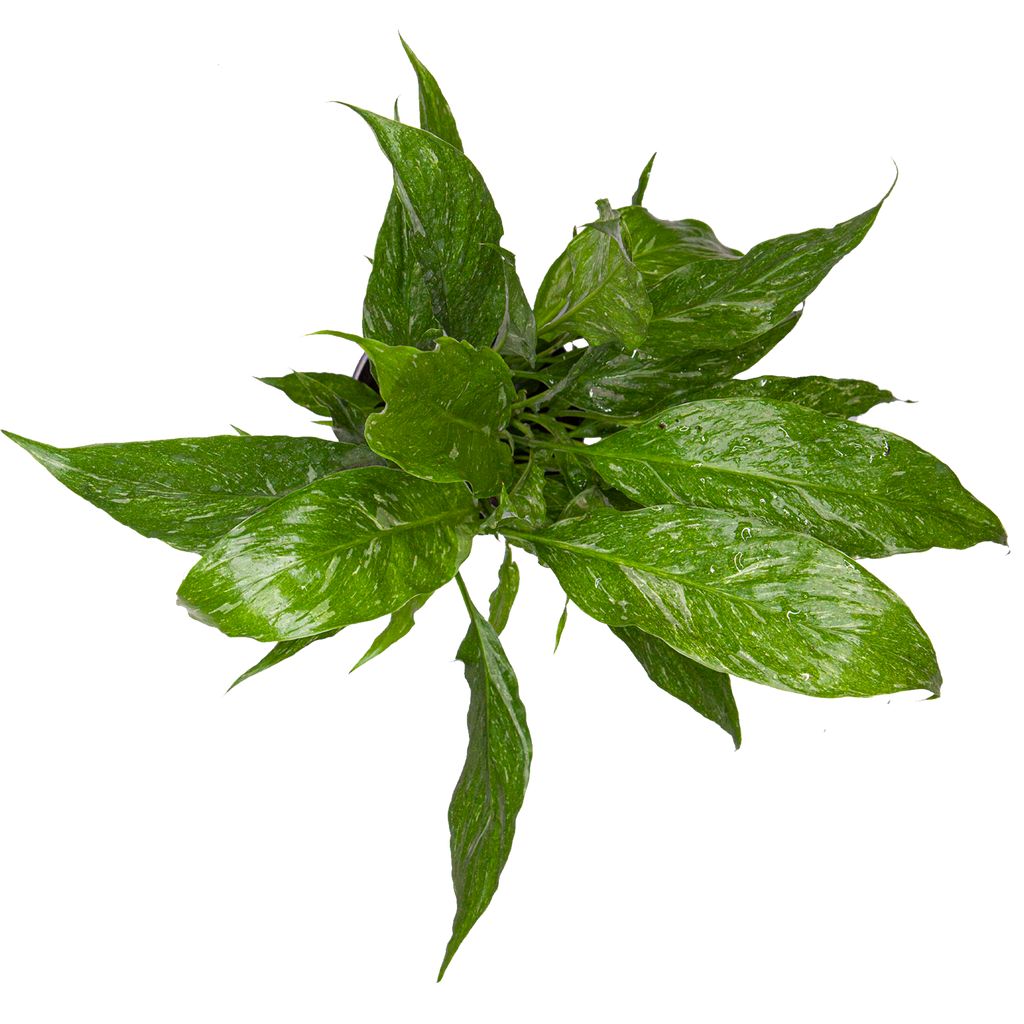 Peace Lily Domino Small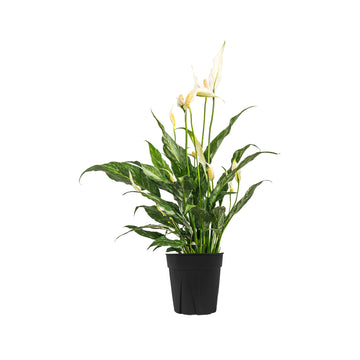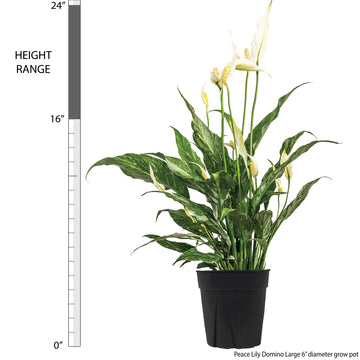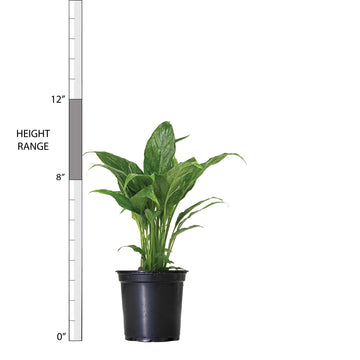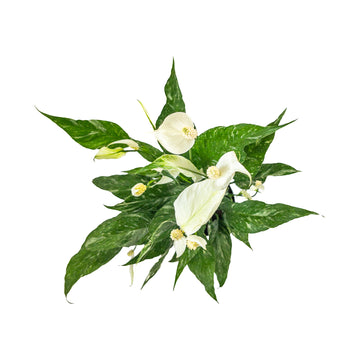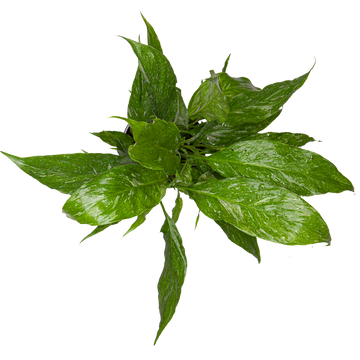 Peace Lily Domino
Spathiphyllum 'Domino'
The Peace Lily Domino is a show stopper! The large and lush leaves come to a point and feature green and white marbled variegation. This plant will arrive without the stunning white flowers that feature a single-pointed petal, or bract, that curves around a spiky spadix—but the blooms will come! Each time the plant blooms, the flowers can last for months. This easy-care houseplant will add beautiful greenery to any space in your home. This plant is toxic if ingested. Keep away from pets and small children. It may also cause skin irritation.
Visit our in-depth Peace Lily Care Guide for more care tips!
Learn what to do when you first receive your plants in this easy-to-follow Unboxing Guide!
Light: Low to Medium Indirect
Water: High
Temperature: Average
Humidity: Average
Pet Friendly: No
To learn more care tips click here.
Plant Dimensions
Small

8"-12" in height measured from bottom of 4" diameter grow pot (sizes may vary)
Large

16"24" in height measured from bottom of 6" diameter grow pot (sizes may vary)
Unboxing