Peperomia Parallel
Peperomia puteolata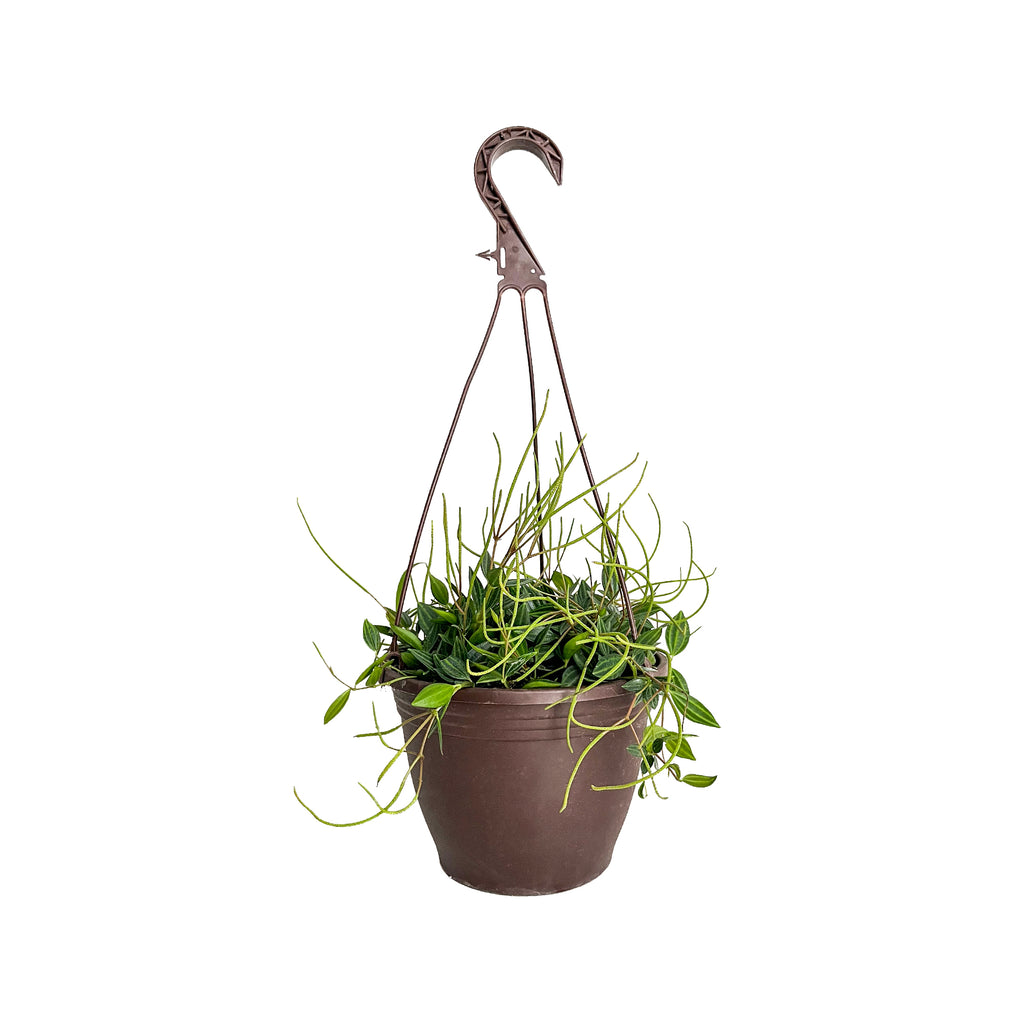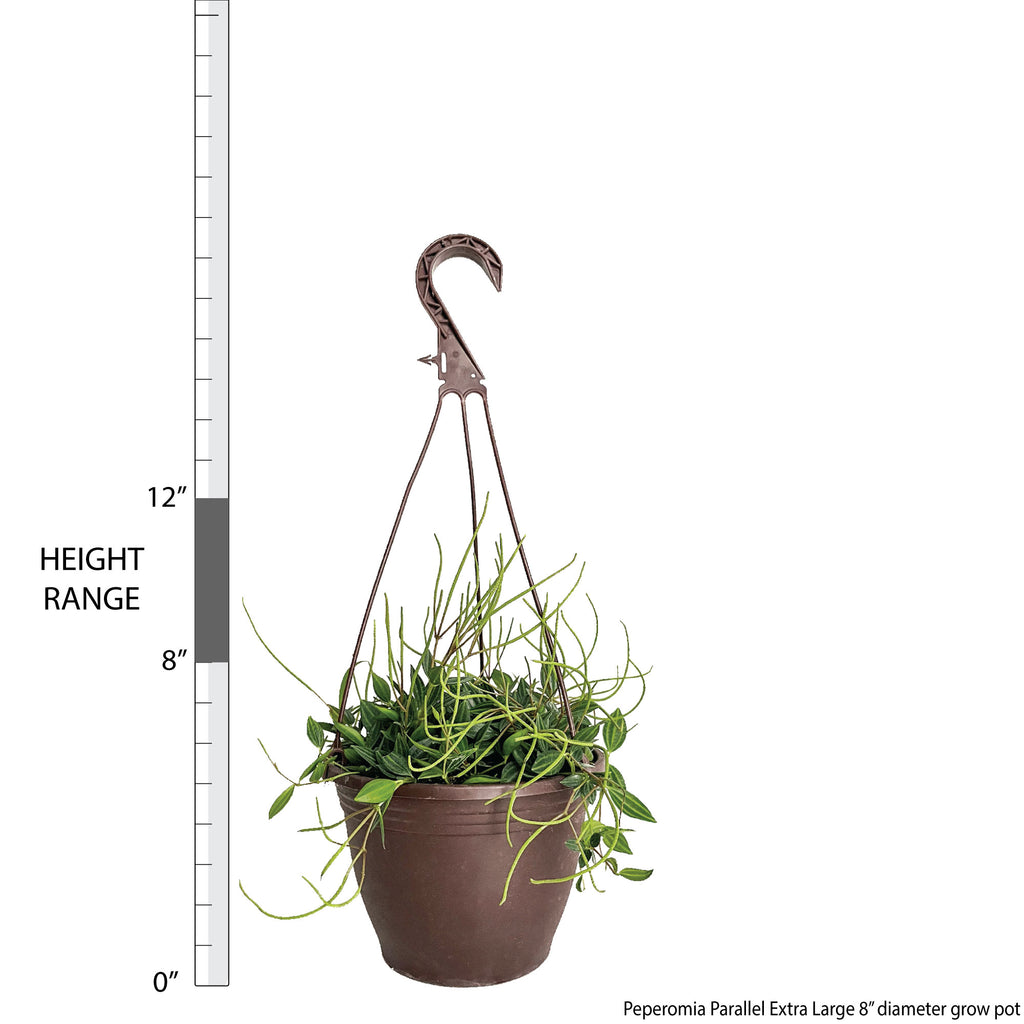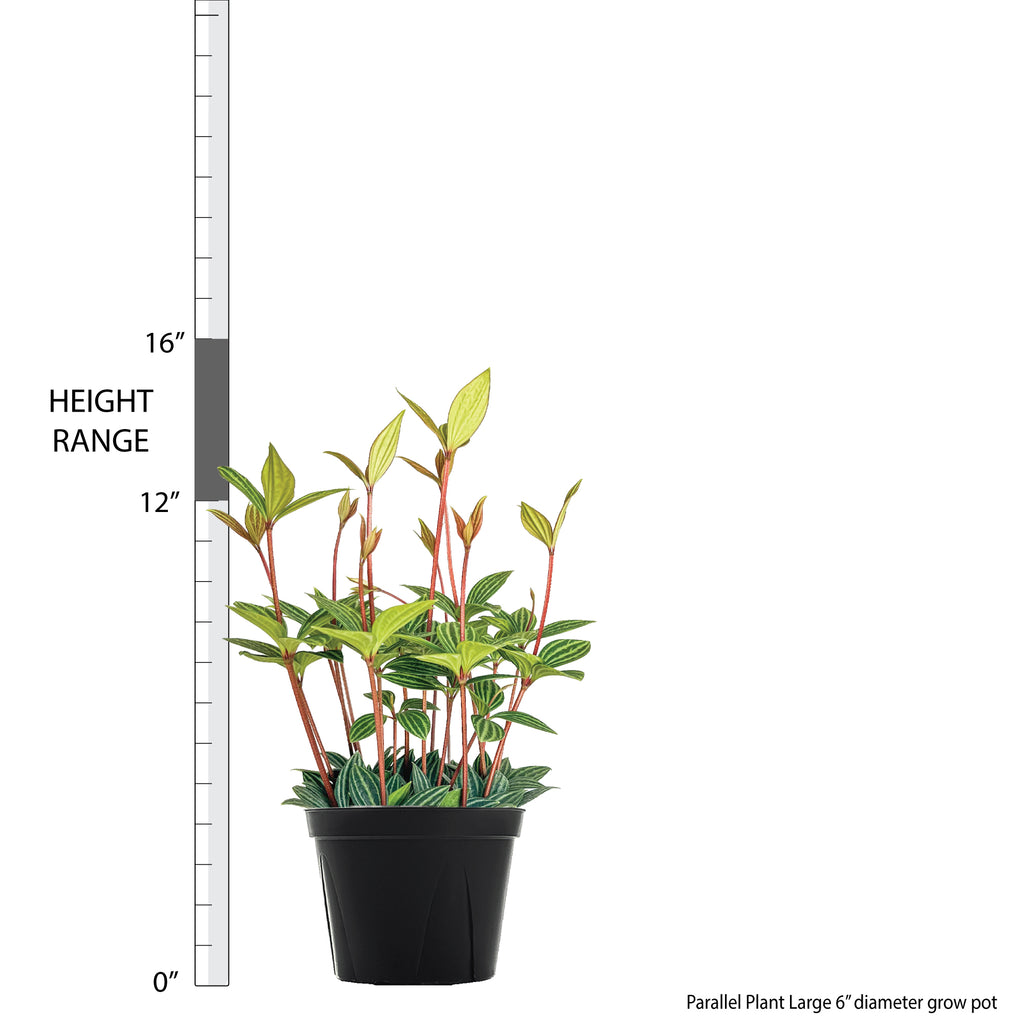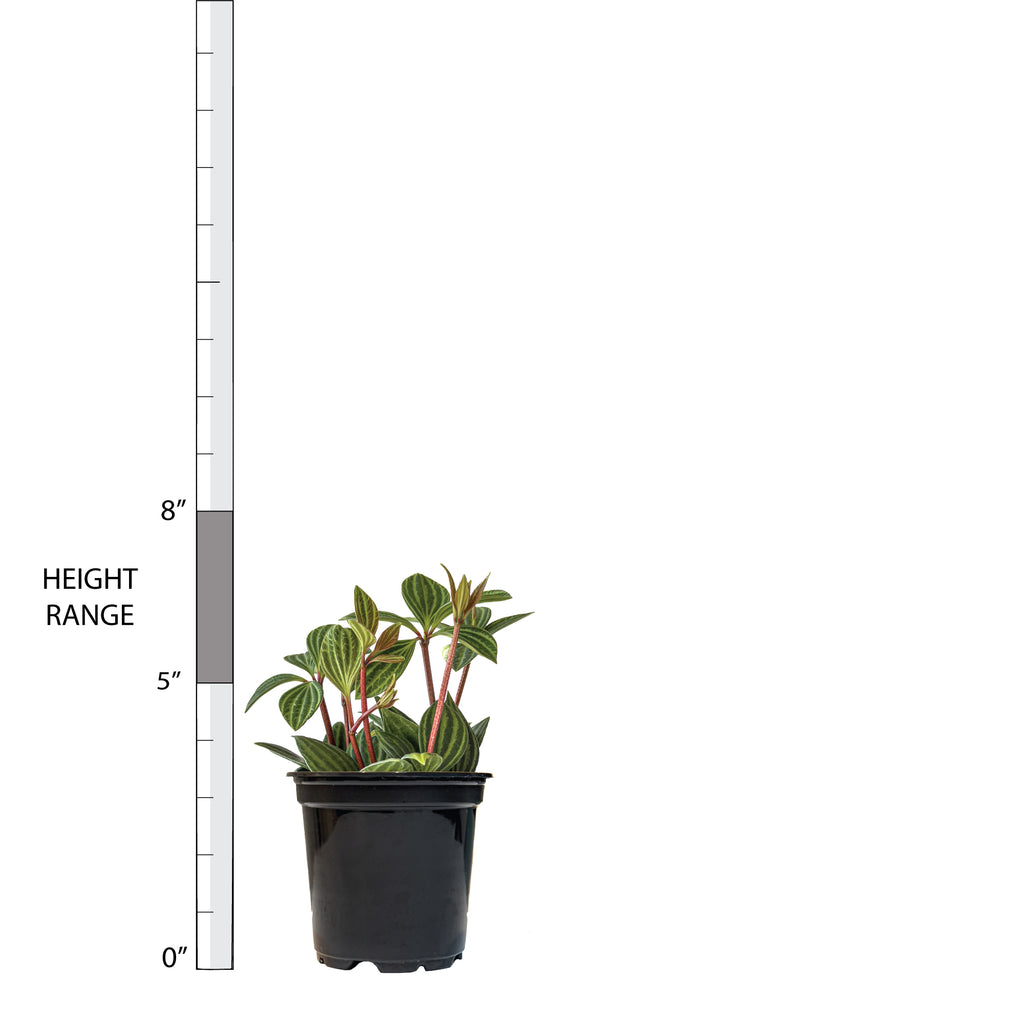 Peperomia Parallel Small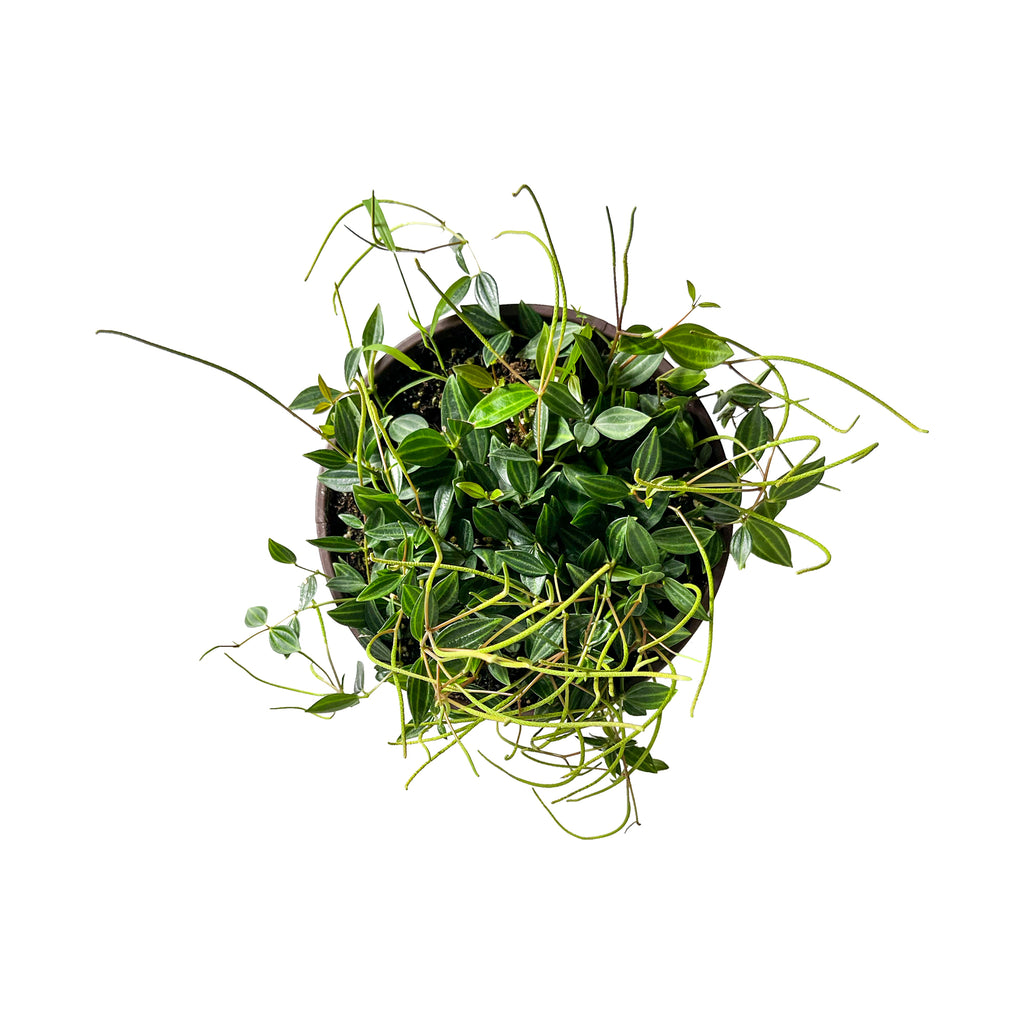 Peperomia Parallel Extra Large
Peperomia Parallel Plant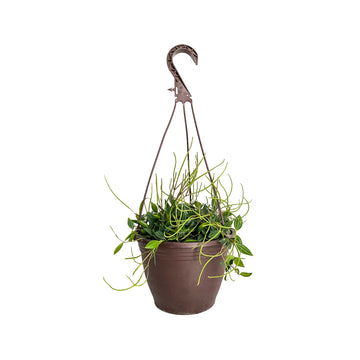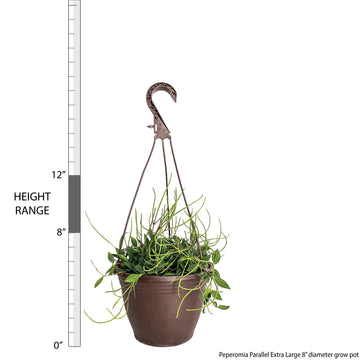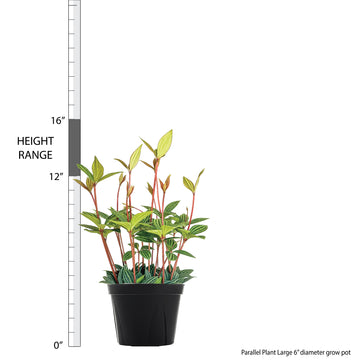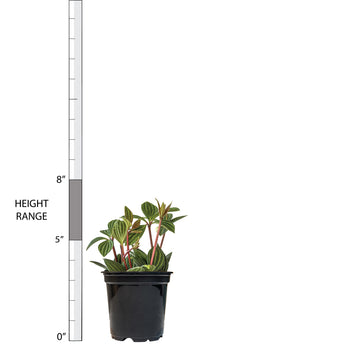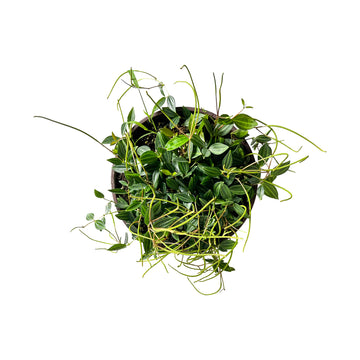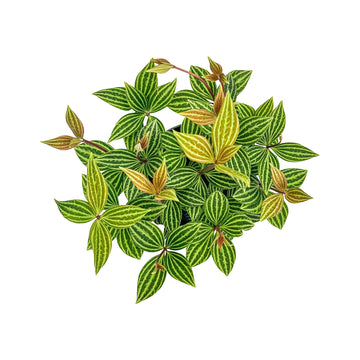 Peperomia Parallel
Peperomia puteolata
Hubba Hubba. We are freaking out about our newest addition to the Peperomia family, Peperomia puteolata! Its stems are like the latest rose-colored designer leggings you wish you had now! And the leaves, well, all you need to do is see them or feel them to understand that they mean design business! This relentlessly, hard-to-disappoint houseplant will only give up when you do, so don't! These easy-to-care-for houseplants are very tolerant and can handle various conditions, making them an excellent option for an inexperienced or forgetful plant owner. Like all Peperomia plants, the Frost variety requires indirect light, so they do best in a north- or east-facing window or in the center of a room with a lot of natural light. This houseplant is drought tolerant, so only water it when the soil is dry, and don't worry if you miss a watering.

Visit our in-depth Peperomia Parallel Plant Care Guide for more care tips!
Learn what to do when you first receive your plants in this easy-to-follow Unboxing Guide!
Light: Medium to Bright Indirect
Water: Low
Temperature: Average
Humidity: Average
Pet Friendly: Yes
For tips on plant care click here.
Plant Dimensions
Mini

4"-6" in height measured from bottom of 2.5" diameter grow pot (sizes may vary)
Small

5"-8" in height measured from bottom of 4" diameter grow pot (sizes may vary)
Large

12"-16" in height measured from bottom of 6" diameter grow pot (sizes may vary)
Extra Large

8"-12" in height measured from bottom of 8" diameter hanging basket (sizes may vary)
Unboxing