Grey Terra-Cotta Pot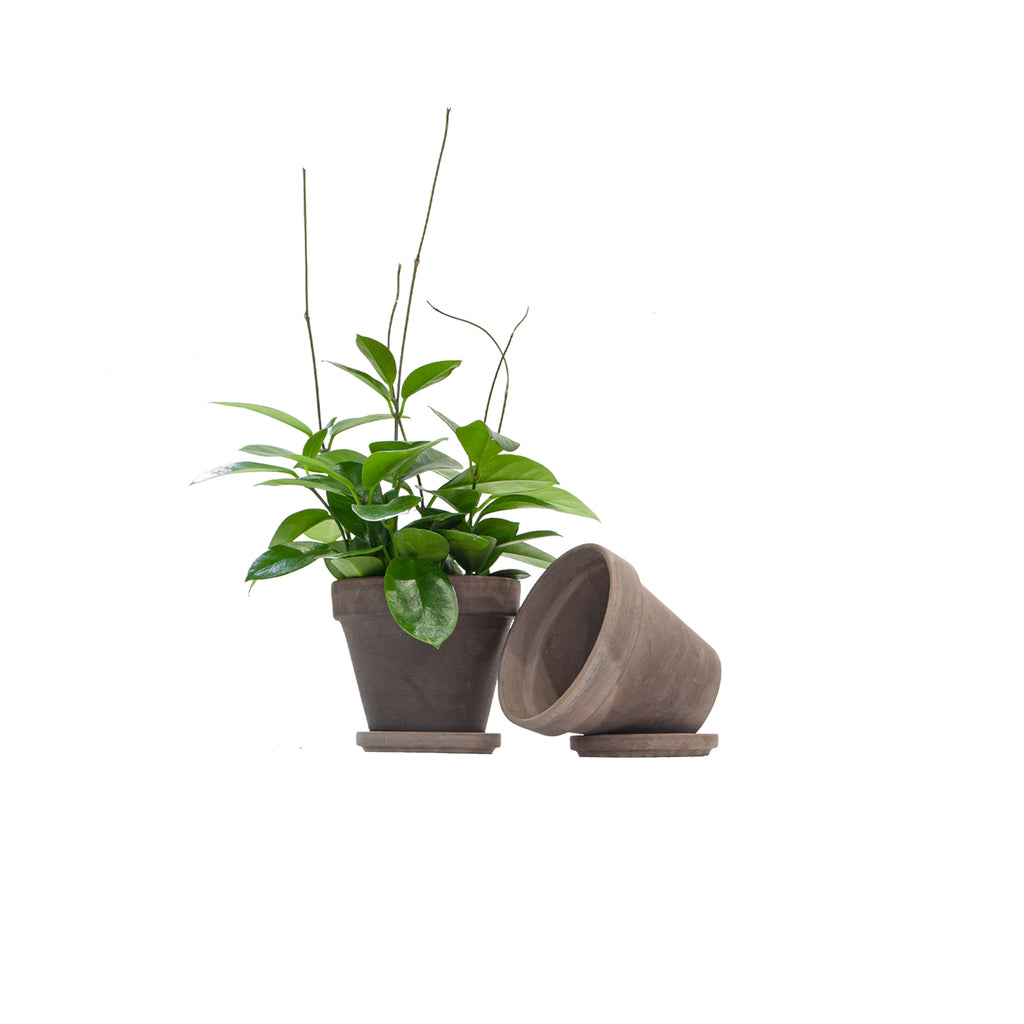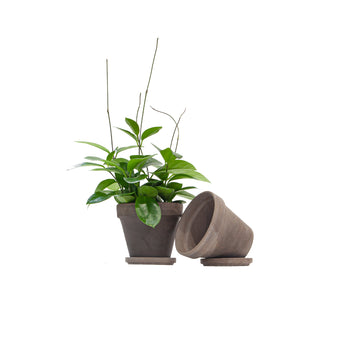 Grey Terra-Cotta Pot
FREE SHIPPING on all orders $50 and up. NO CODE REQUIRED. Terms apply***.
Offer details
These earth-toned terra-cotta pots are perfect for showcasing your houseplants. Their modern rustic look will add just the right amount of texture to your plant display.  Each Grey Terra-Cotta pot comes with a matching saucer. As this material is porous, we strongly recommend keeping these pots on waterproof surfaces.
These pots are available in four sizes:  small,  large, and extra-large.  When selecting pots for Planterina plants, we recommend the following:

SMALL: (4" diameter) small Planterina plants

LARGE: (6" diameter) Calathea, Ceropegia, Fern, Hoya, Maranta, Philodendron, Pothos, Syngonium

EXTRA LARGE: (6" diameter) Large Anthurium, Croton, Dumb Cane, Dracaena, Fatsia, Monstera, Palms, Sansevieria. (8" diameter) Golden Pothos.