Sansevieria Dragon Fingers
Braided Snake Plant, African Spear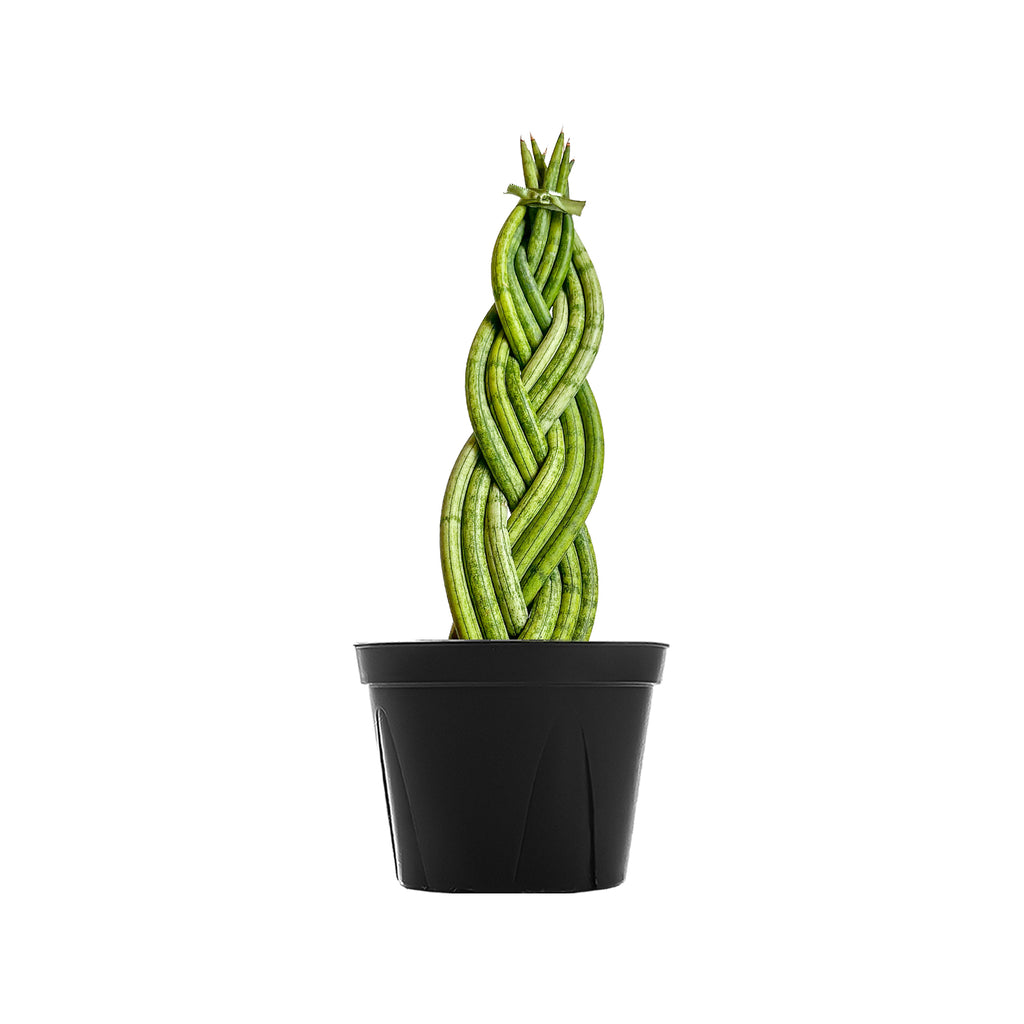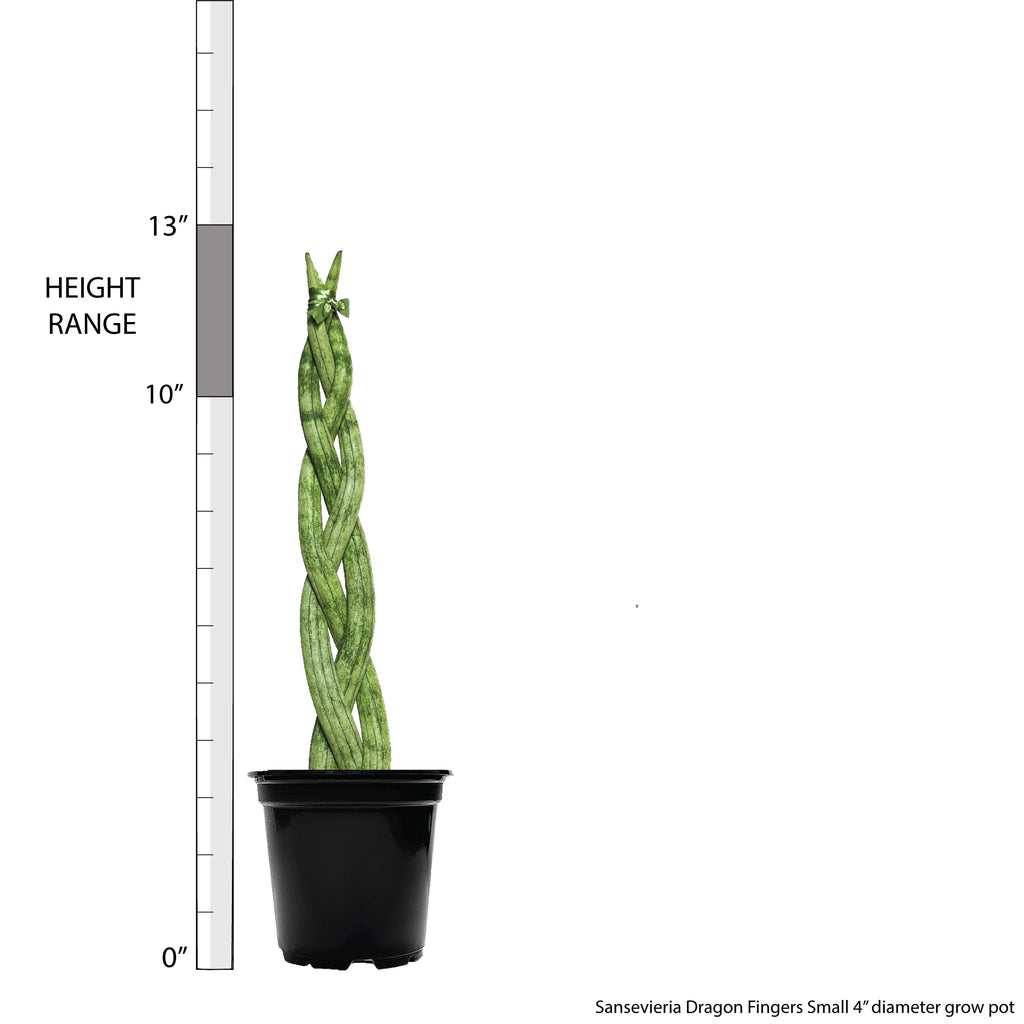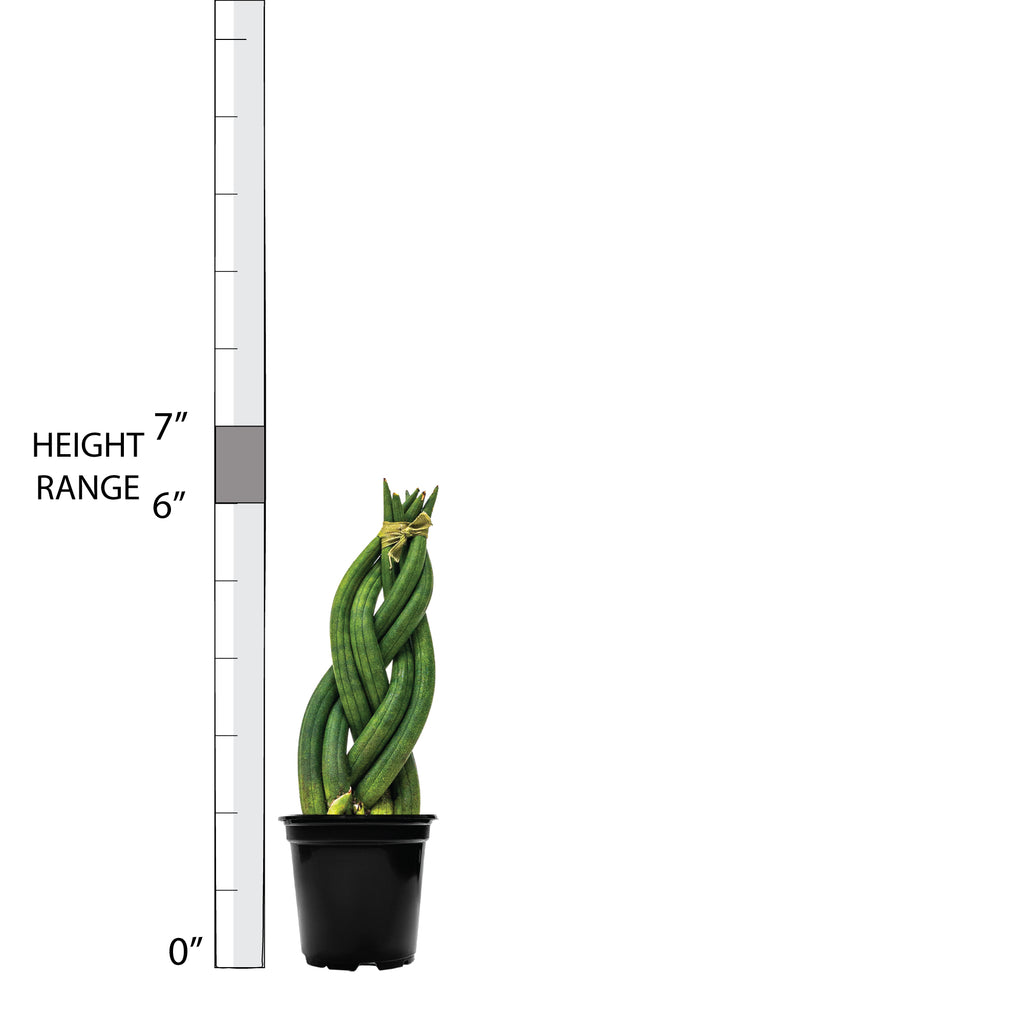 Sansevieria Dragon Fingers Mini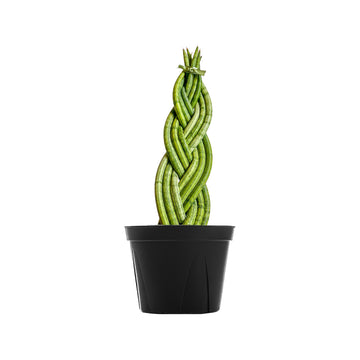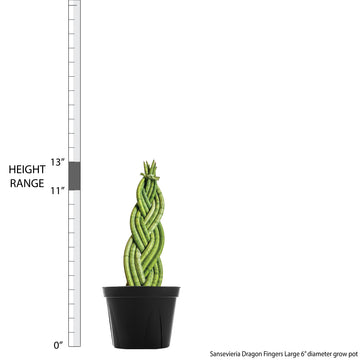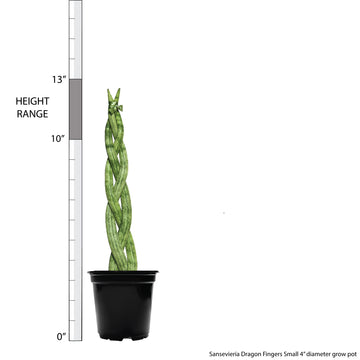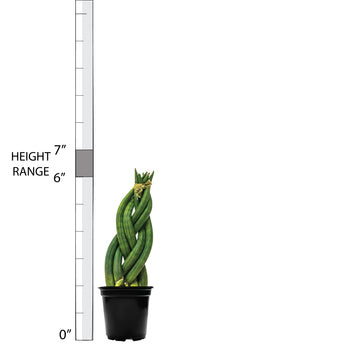 Sansevieria Dragon Fingers
Braided Snake Plant, African Spear
If you've never learned how to create a serious braid, then there's no need to worry because ~ we got this! The Dragon Finger Snake Plant is wound tight with no loose ends and is ready to claim the best surface in your home! Sansevieria cylindrica are flexible houseplants and can be encouraged to grow in more ways than straight! Have fun and keep them twisting and curling as they grow taller. If braids fall out of fashion (as if), then you can remove the tie and release them from their embrace. The stems will remember their curl, giving you the best beach-wave houseplant around! Be aware that this particular houseplant is known for developing browning on the tips. Don't worry! This browning does not indicate that the plant is unhealthy. Caring for your Snake Plant is easy because it is low-light and drought tolerant. It is also an excellent air-purifying plant and will provide some extra oxygen to your space. This plant is toxic if ingested. Keep away from pets and small children. It may also cause skin irritation.
Visit our in-depth Snake Plant Care Guide for more care tips!
Learn what to do when you first receive your plants in this easy-to-follow Unboxing Guide!
Light: Low to Bright Indirect
Water: Low
Temperature: Average
Humidity: Average
Pet Friendly: No
To learn more care tips click here.
Plant Dimensions
Mini

6"-7" in height measured from bottom of 3" diameter grow pot (sizes may vary)
Small

10"-13" in height measured from bottom of 4" diameter grow pot (sizes may vary)
Large

11"-13" in height measured from bottom of 6" diameter grow pot (sizes may vary)
Unboxing