Syngonium 'Chiffon Allusion'
Arrowhead Vine 'Chiffon Allusion'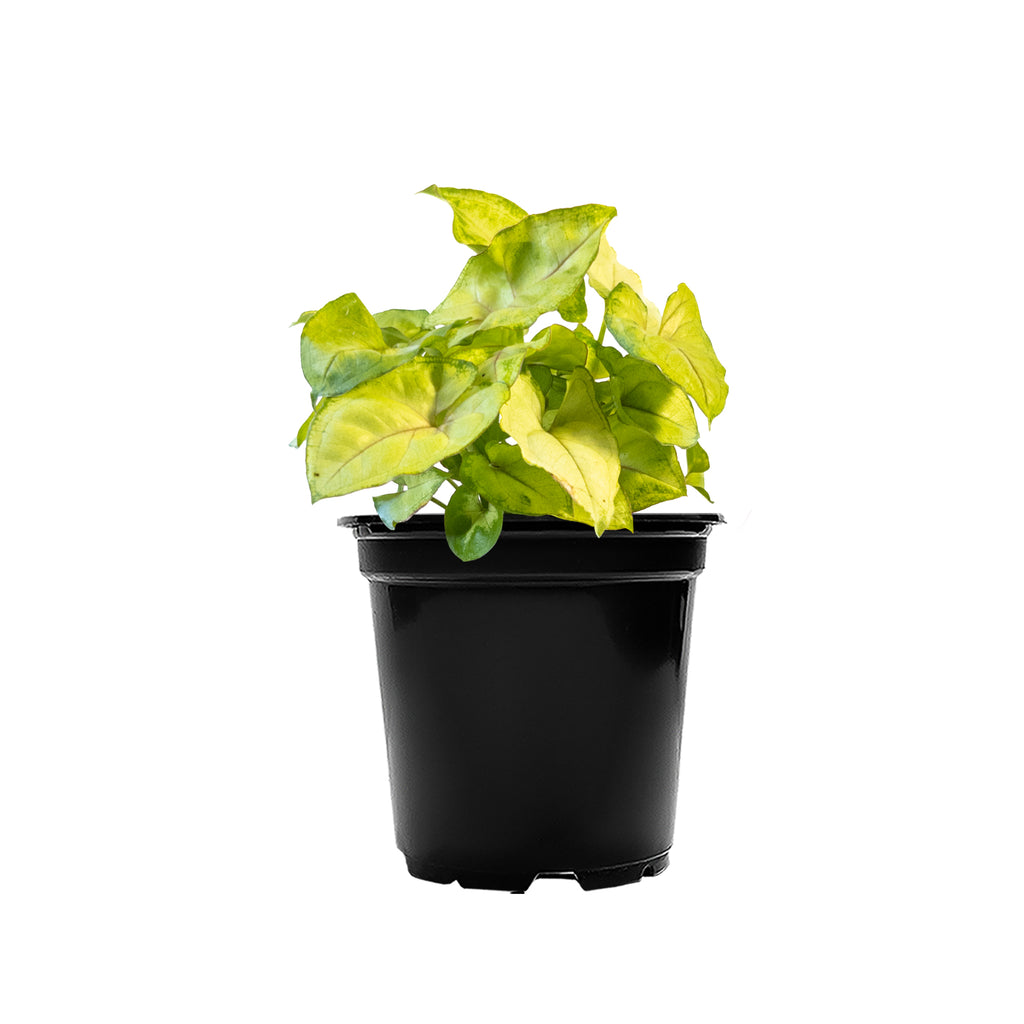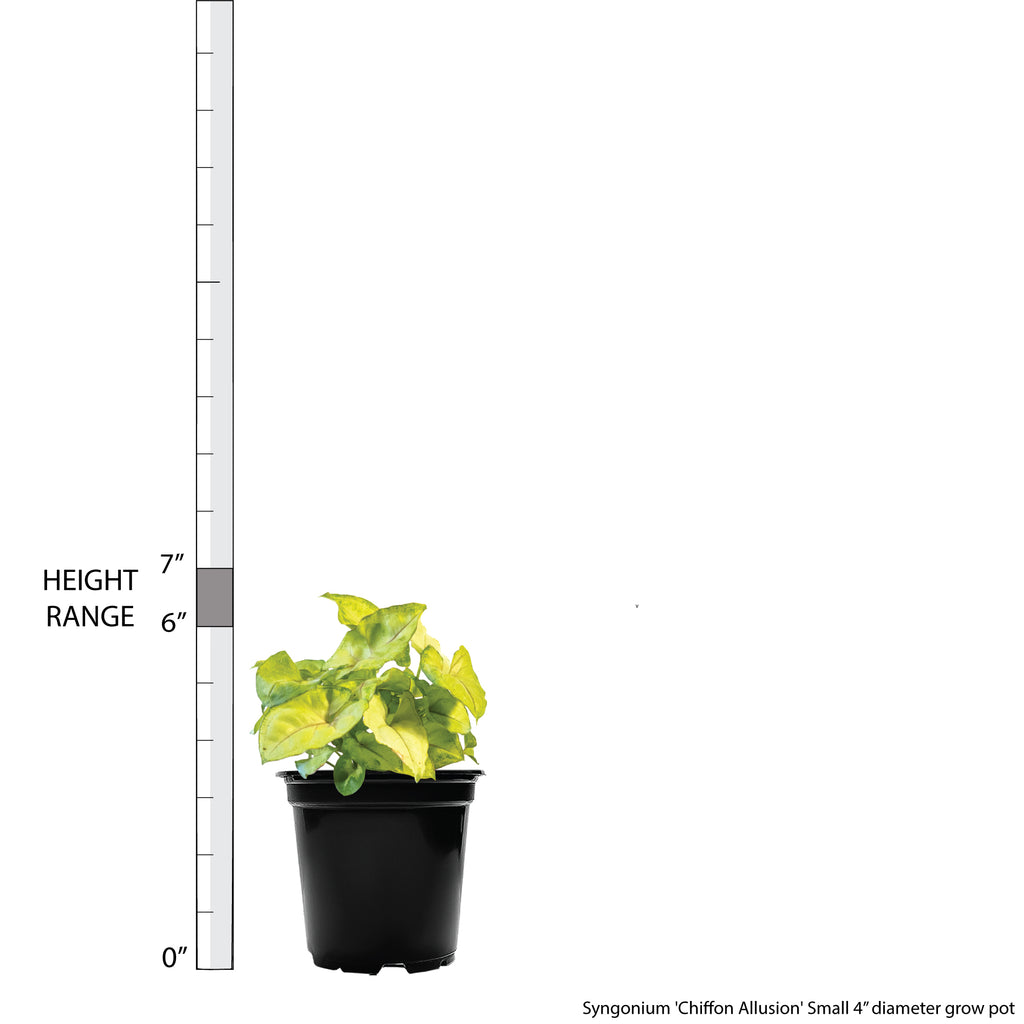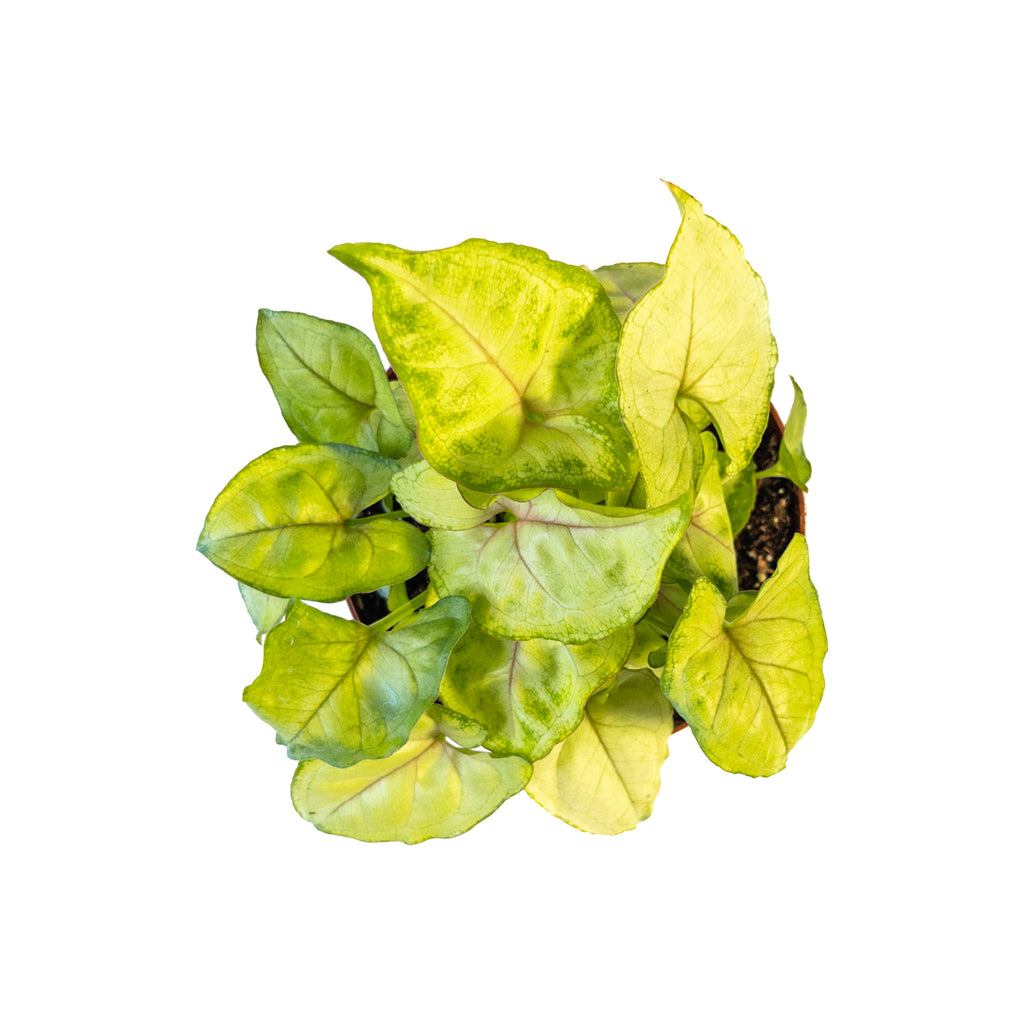 Syngonium 'Chiffon Allusion' Small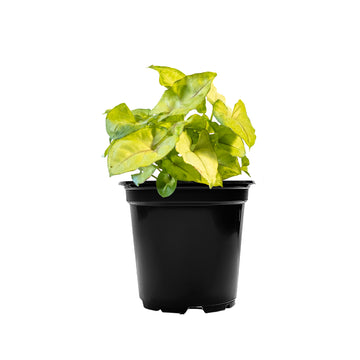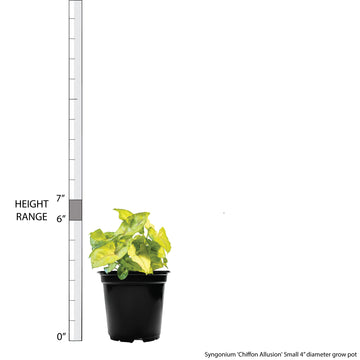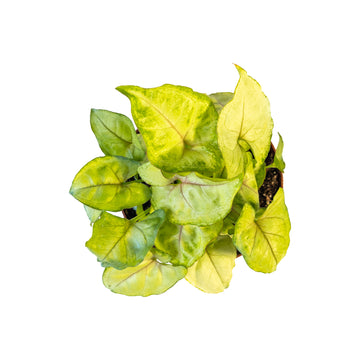 Syngonium 'Chiffon Allusion'
Arrowhead Vine 'Chiffon Allusion'
Syngonium 'Chiffon Allusion' has a curious mix of cream, white, and green colored leaves, and is a great choice for indoor gardening as it is relatively low-maintenance and can tolerate low light conditions. It can grow well in a variety of lighting conditions, but bright, indirect light is ideal. Additionally, it prefers moist, well-draining soil and moderate to high humidity levels. You can mist the plant's foliage or place it on a pebble tray to increase the humidity around the plant. Syngonium 'Chiffon Allusion' is an excellent option for those who want to add some color and texture to their indoor plant collection without having to put in a lot of effort. It is also an air-purifying plant, helping to remove toxins from the air, making it a great addition to your home or office space.
Visit our in-depth Syngonium 'Chiffon Allusion' Care Guide for more care tips!

Learn what to do when you first receive your plants in this easy-to-follow Unboxing Guide!
Light: Low to Bright Indirect
Water: Medium
Temperature: Average
Humidity: Average
Pet Friendly: No
For tips on plant care click here.