Syngonium Godzilla
Syngonium podophyllum 'Godzilla'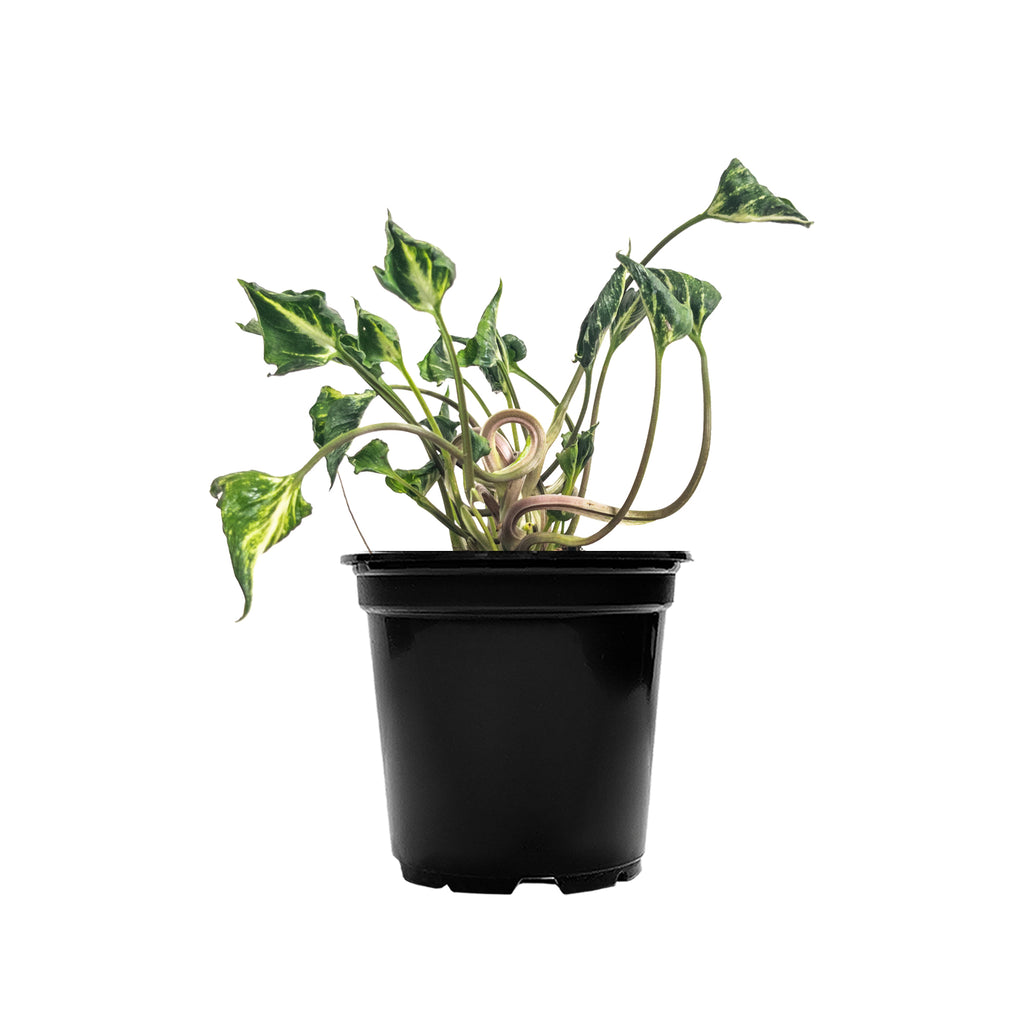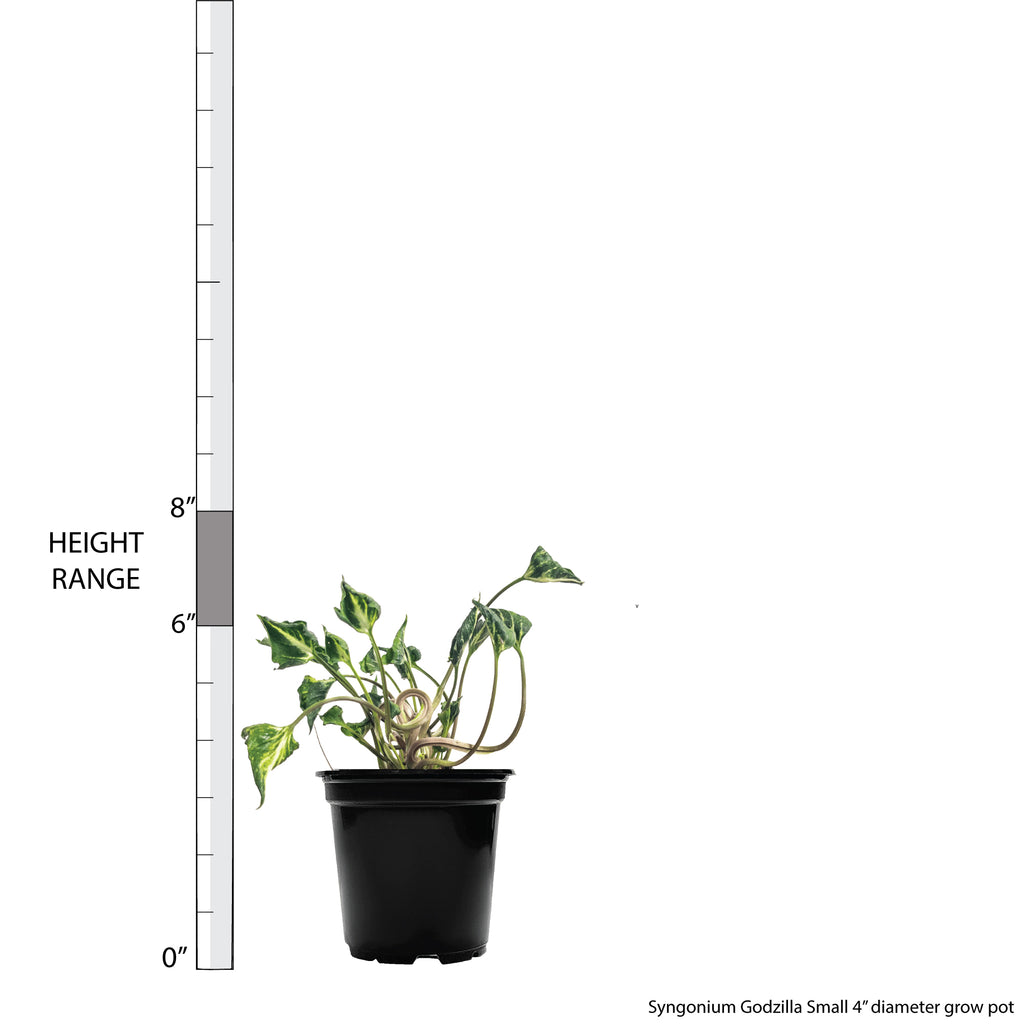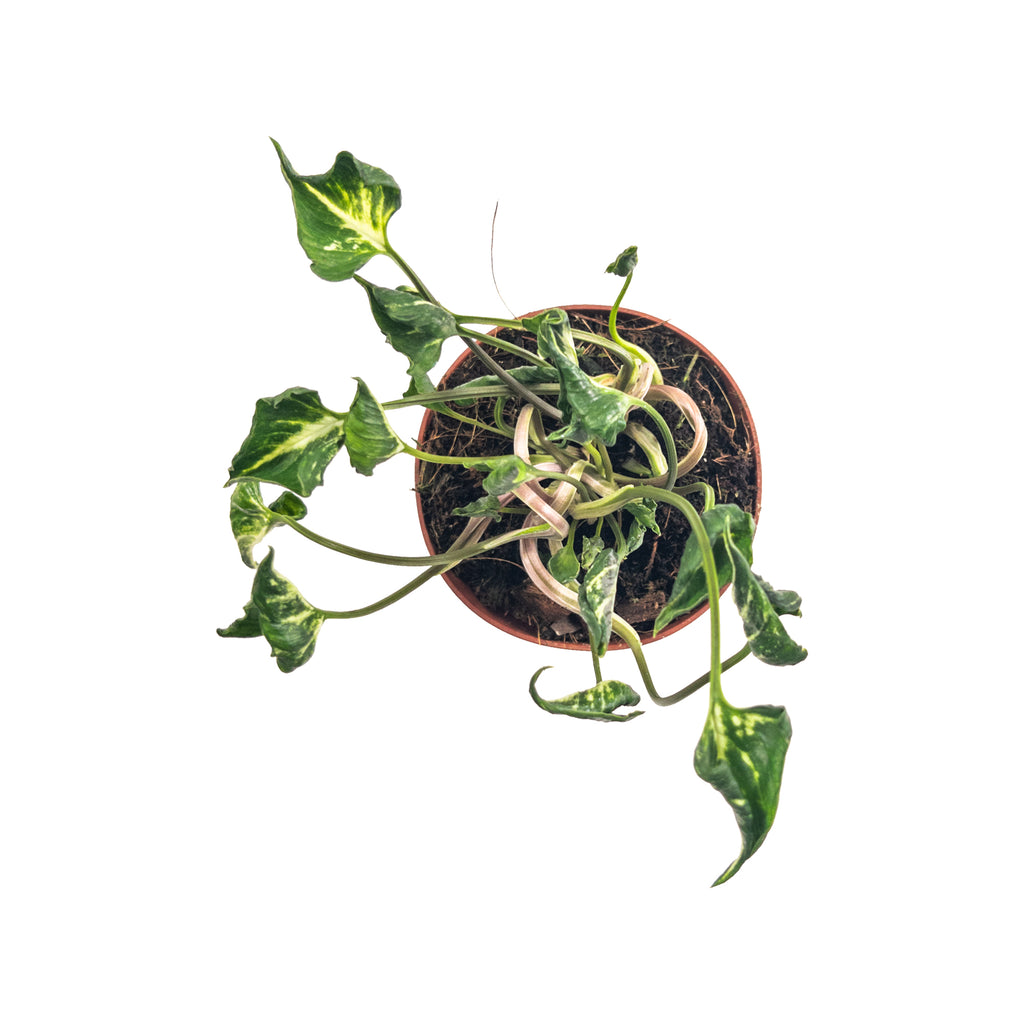 Syngonium Godzilla Small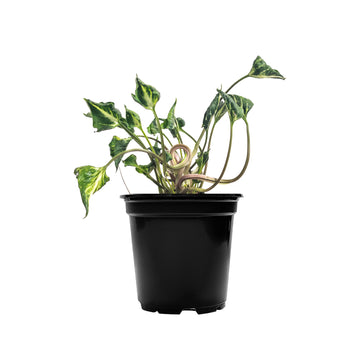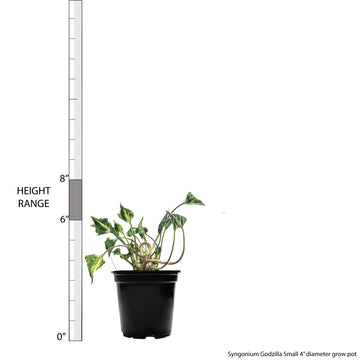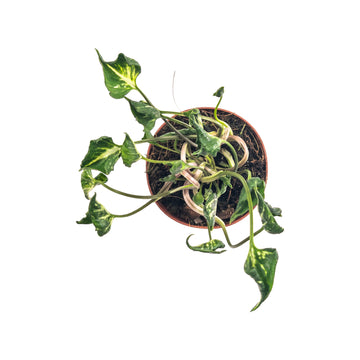 Syngonium Godzilla
Syngonium podophyllum 'Godzilla'
Introducing Syngonium Godzilla, the indoor vine that looks anything but basic! This unusual arrowhead vine is sinuous and delightful, making it a showstopper for your living space. Low-maintenance and easy to care for, you won't need a superpower to keep it looking fierce. Get your hands on it and let it roar! This plant is toxic if ingested. Keep away from pets and small children. It may also cause skin irritation.

Visit our in-depth Syngonium Godzilla Care Guide for more care tips!
Learn what to do when you first receive your plants in this easy-to-follow Unboxing Guide!
Light: Low to Bright Indirect
Water: Medium
Temperature: Average
Humidity: Average
Pet Friendly: No
For tips on plant care click here.