Syngonium Red Vein
Arrowhead Vine 'Batik'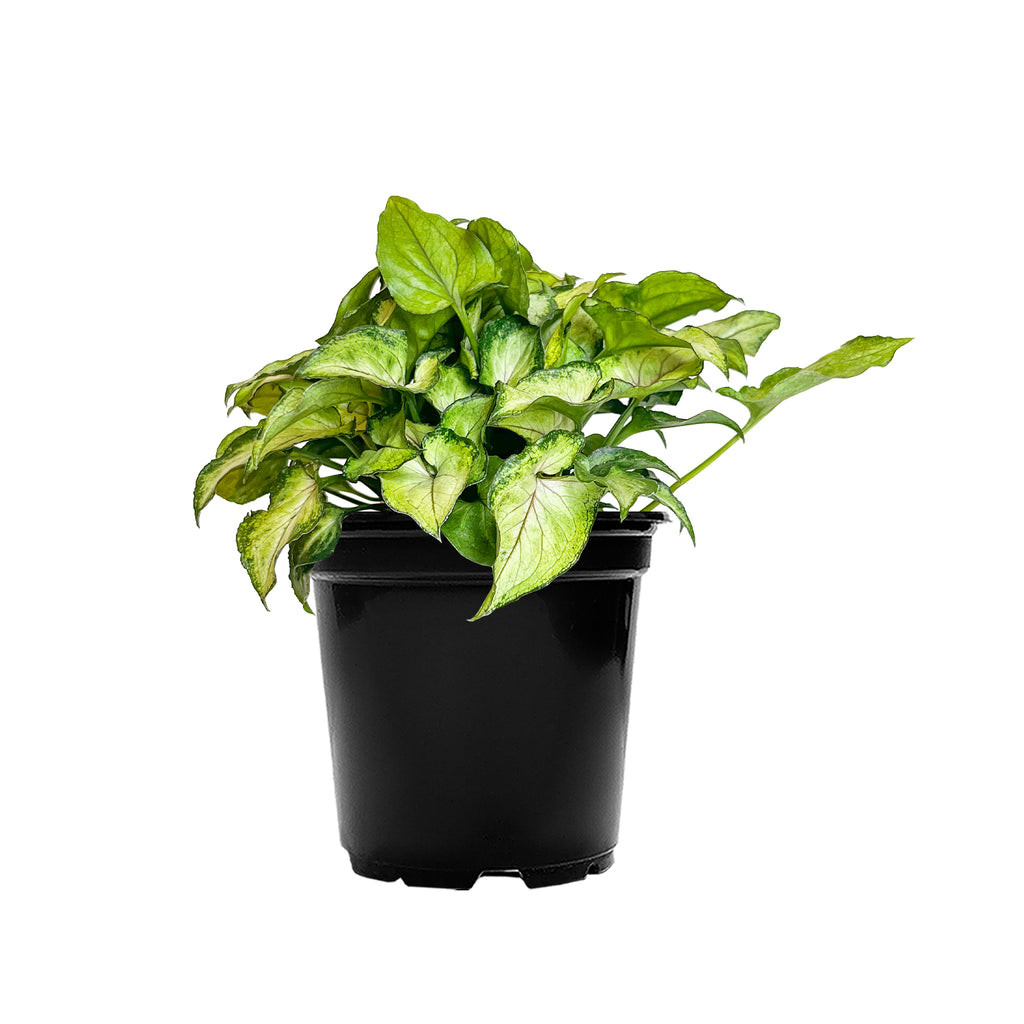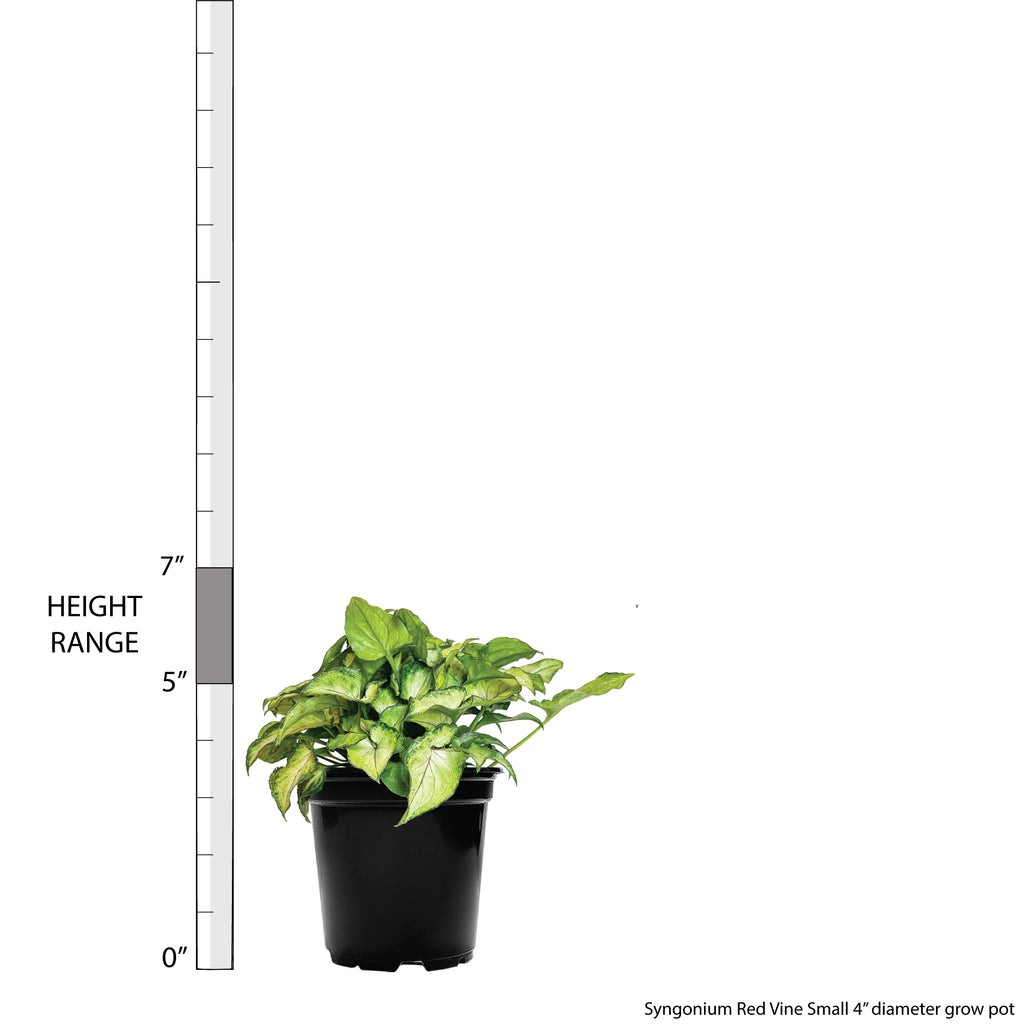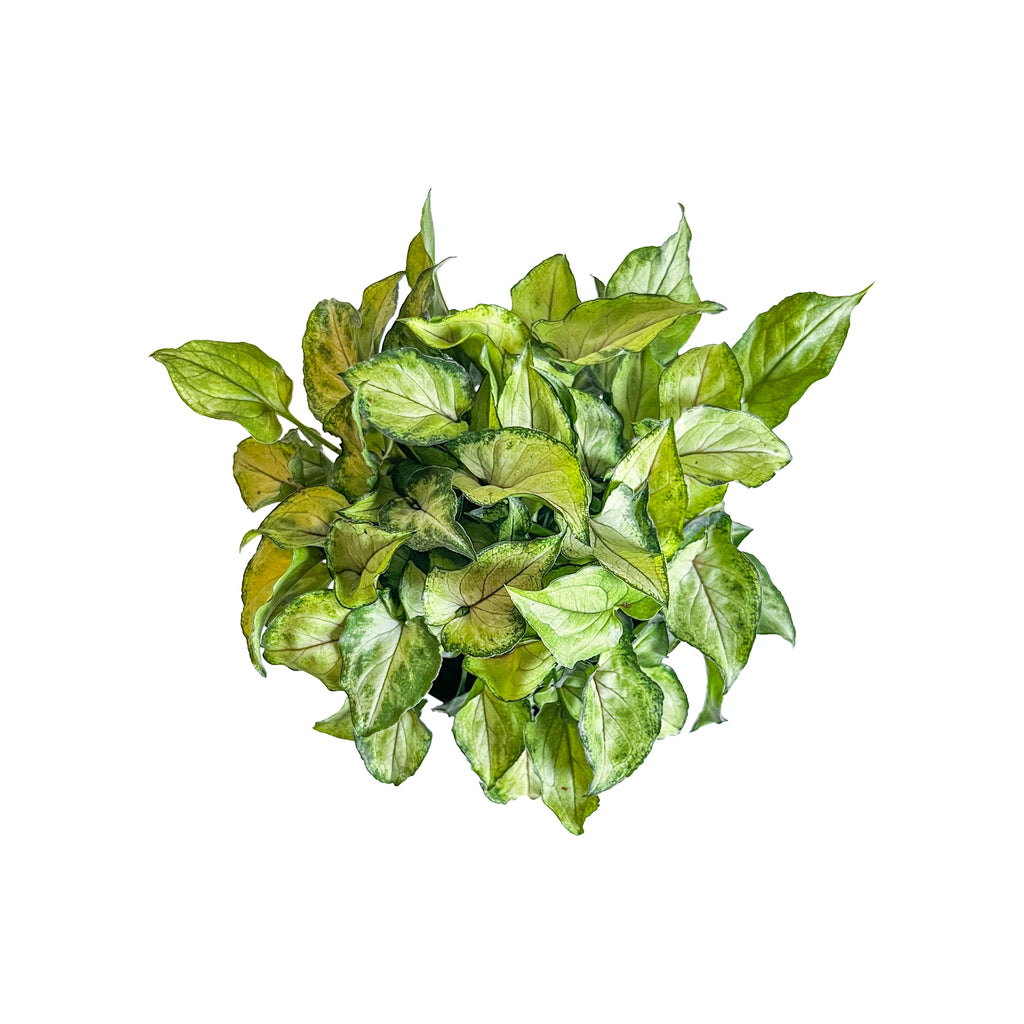 Syngonium Red Vein Small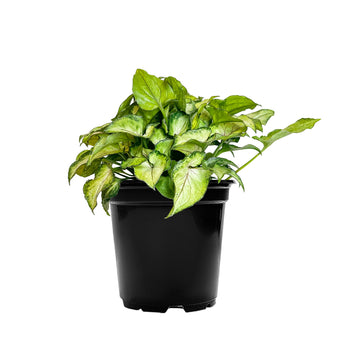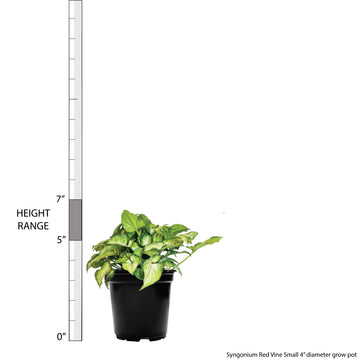 Syngonium Red Vein
Arrowhead Vine 'Batik'
The petite, heart-shaped leaves of the Syngonium Red Vein are sure to turn heads when you add this beautiful arrowhead plant to your home. If eye-catching good looks weren't enough, syngonium is also one of the easiest-to-care-for plants you can find. This compact beauty prefers abundant indirect light but will survive in areas with little light or shade. Trim back to keep the foliage full and compact. This houseplant likes to explore, so if you prefer longer vines that trail and climb, place them where they can fall or grab onto something. This plant is toxic if ingested. Keep away from pets and small children. It may also cause skin irritation.

Visit our in-depth Syngonium Red Vein Care Guide for more care tips!

Learn what to do when you first receive your plants in this easy-to-follow Unboxing Guide!
Light: Low to Bright Indirect
Water: Medium
Temperature: Average
Humidity: Average
Pet Friendly: No
For tips on plant care click here.