Syngonium wendlandii 'Black Velvet'
Syngonium wendlandii 'Black Velvet' (Arrowhead Vine)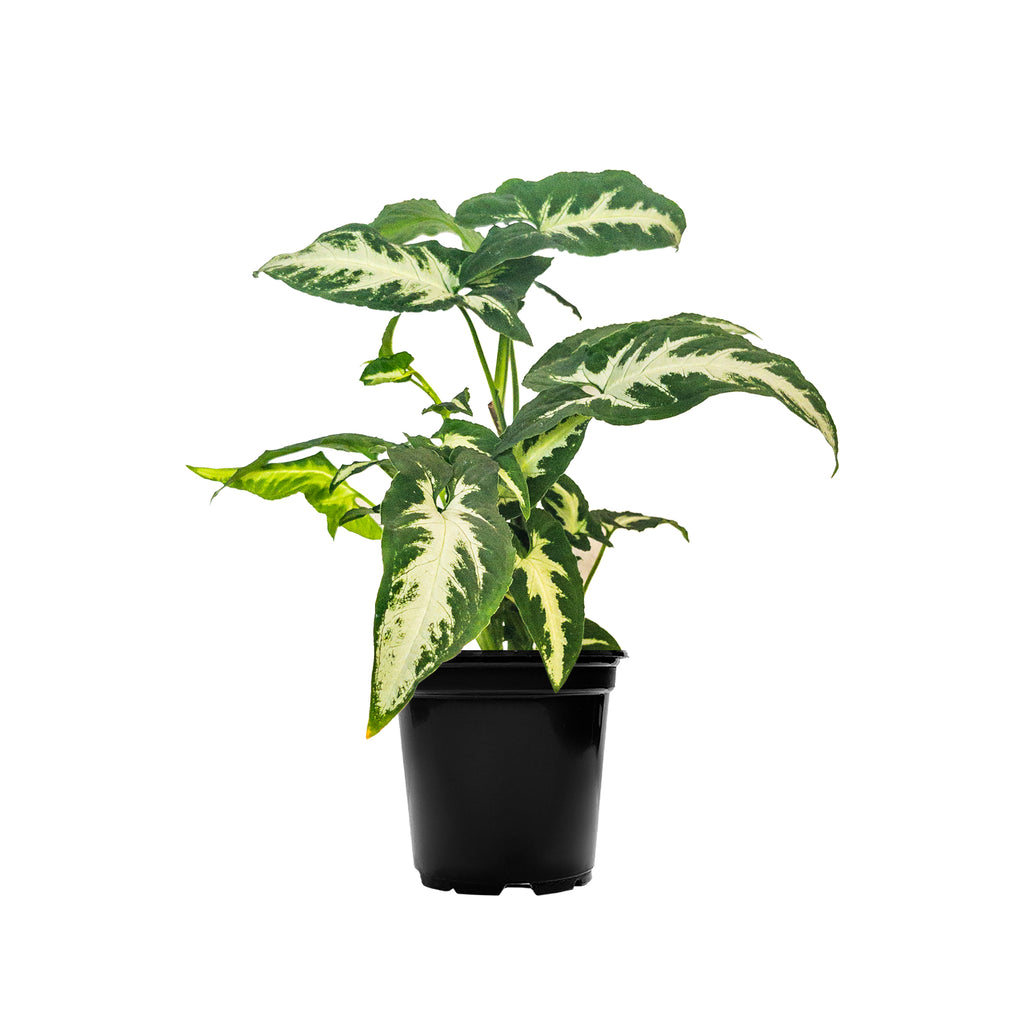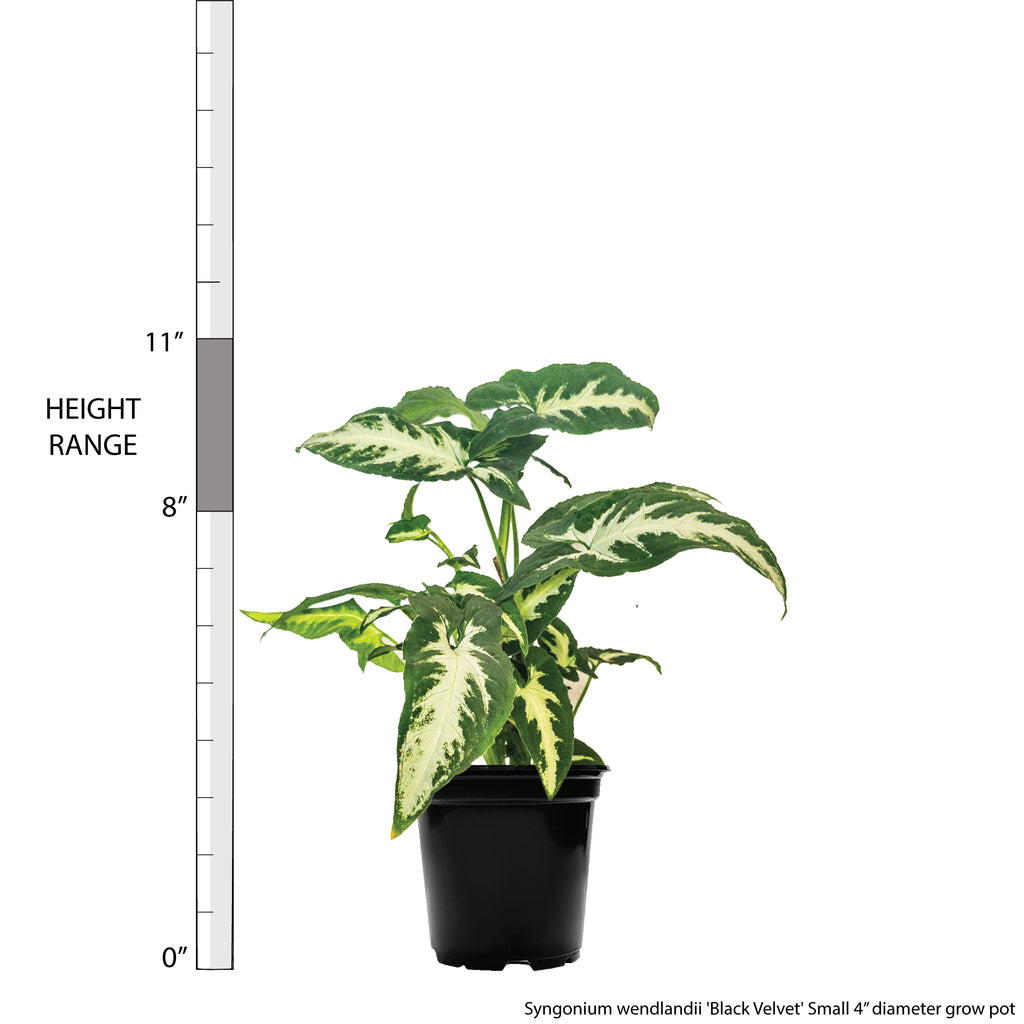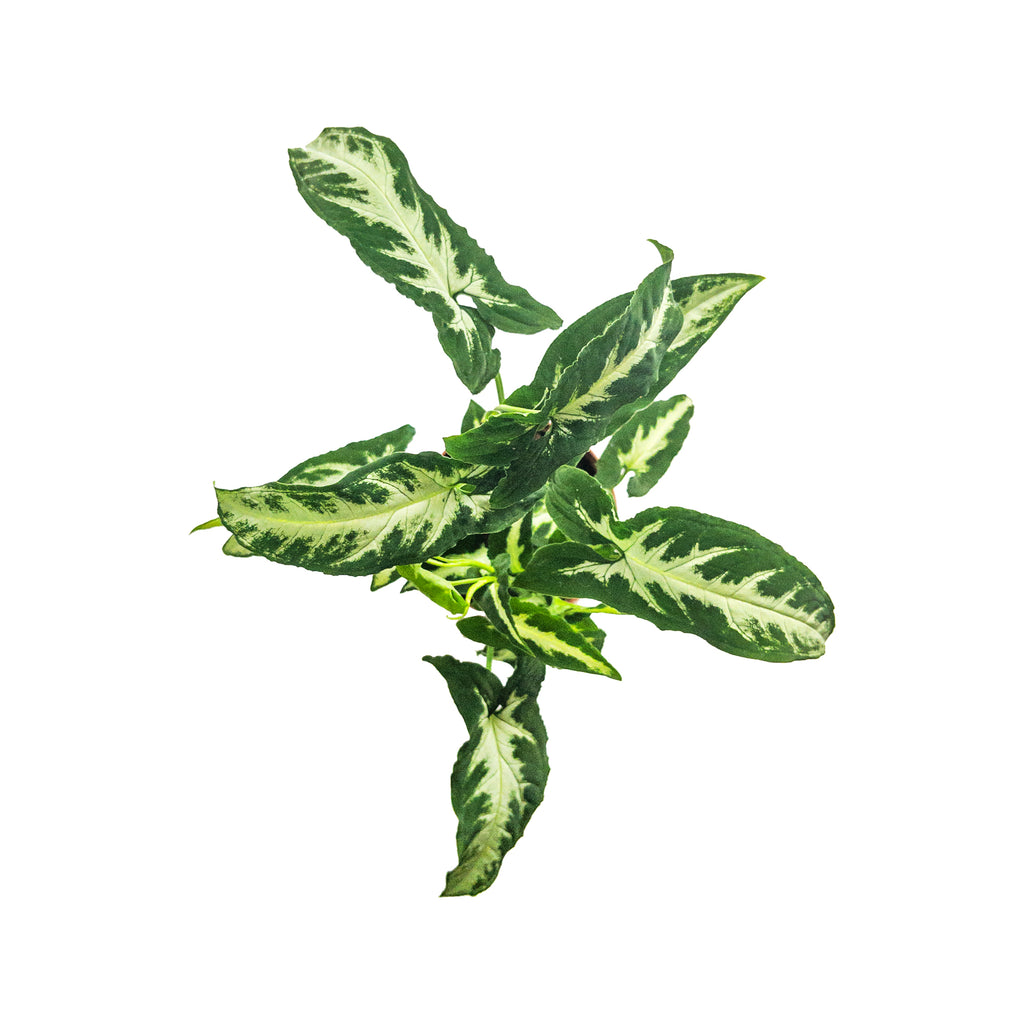 Syngonium wendlandii 'Black Velvet' Small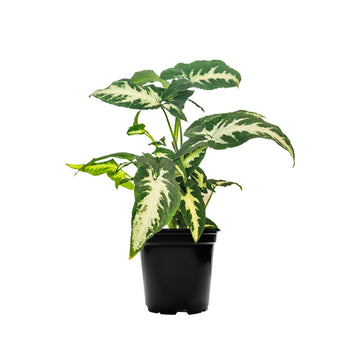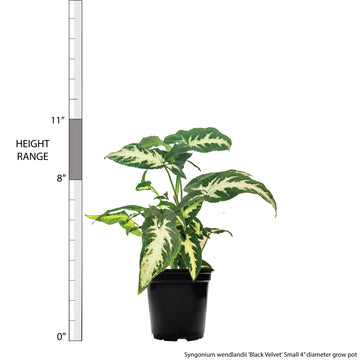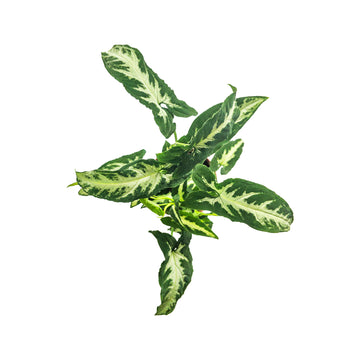 Syngonium wendlandii 'Black Velvet'
Syngonium wendlandii 'Black Velvet' (Arrowhead Vine)
Dramatic and elegant with a wild side is our favorite indoor plant combination of traits, and Syngonium 'Black Velvet' has got them all going on! We love the intense white stripe that slices through the mid-veins of the velvety green arrow-shaped leaves. This houseplant is surprisingly low-maintenance, needing water when the soil becomes dry and bright indirect light to help maintain its gleaming green hues.
Visit our in-depth Syngonium Plant Care Guide for more care tips!

Learn what to do when you first receive your plants in this easy-to-follow Unboxing Guide!
Light: Low to Bright Indirect
Water: Medium
Temperature: Average
Humidity: Average
Pet Friendly: No
For tips on plant care click here.
Plant Dimensions
Small

8"-11" in height measured from bottom of 4" diameter grow pot (sizes may vary)
Unboxing