Alocasia Bambino
Alocasia x amazonica 'Bambino' Elephant Ear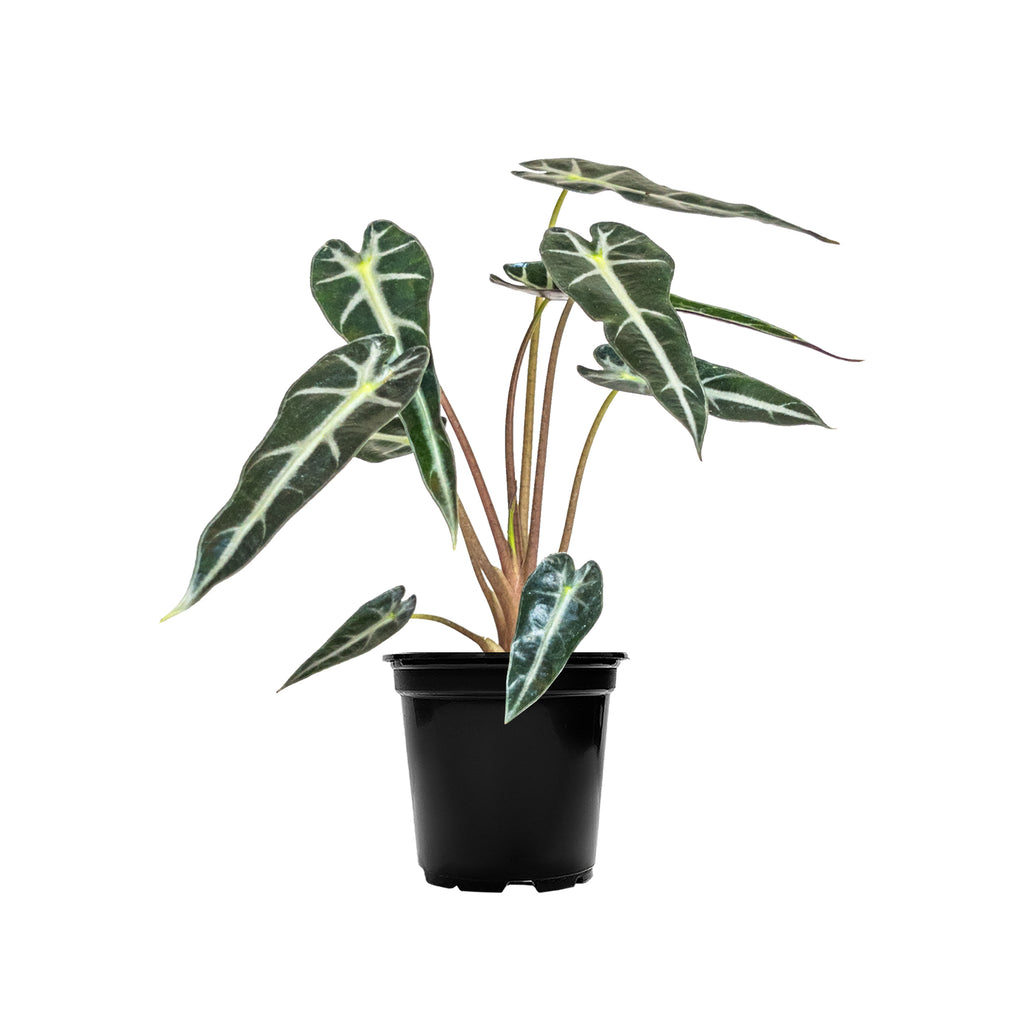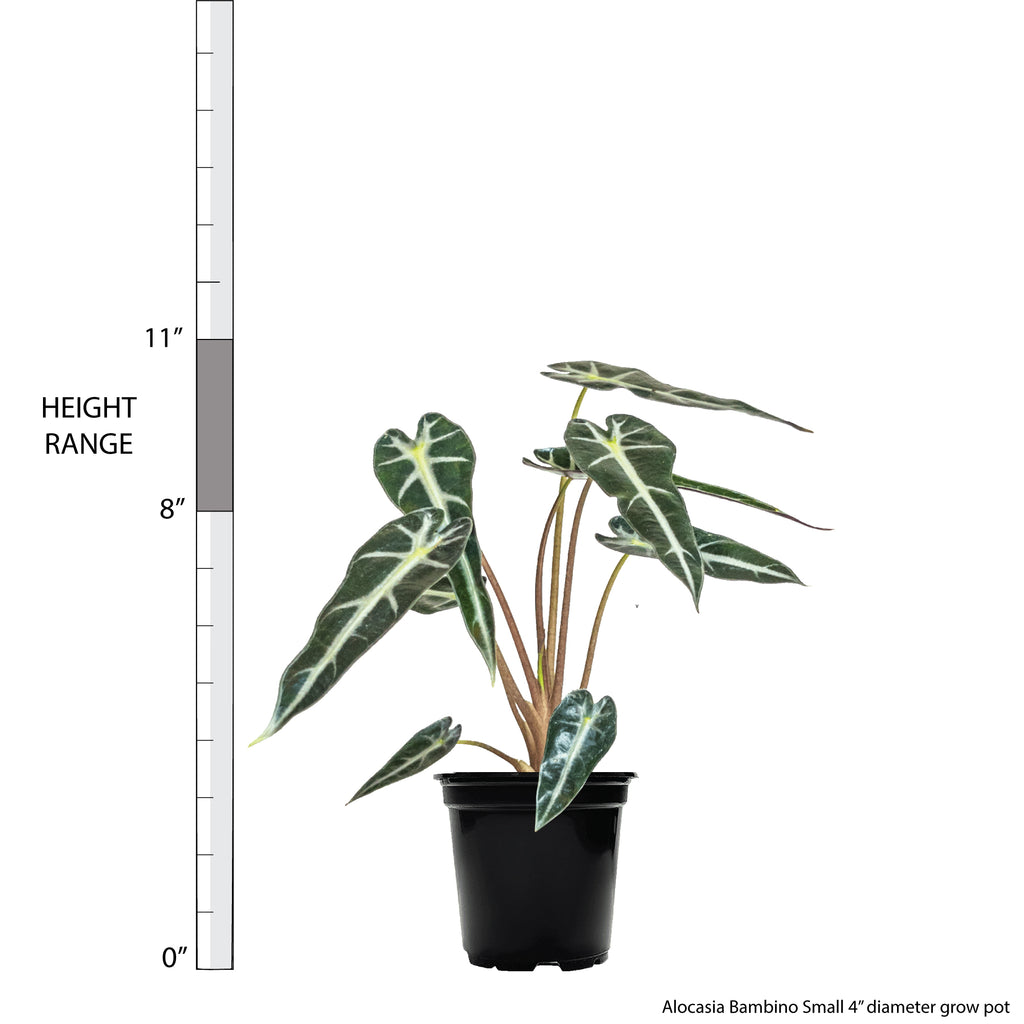 Alocasia Bambino Small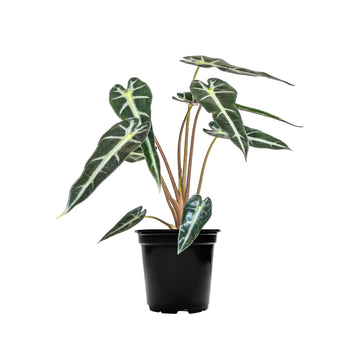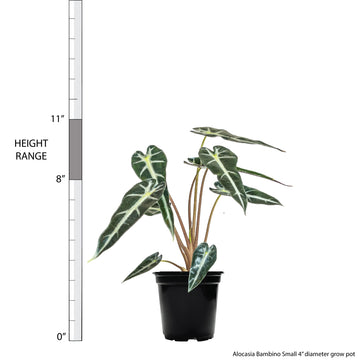 Alocasia Bambino
Alocasia x amazonica 'Bambino' Elephant Ear
FREE SHIPPING on all orders $50 and up. NO CODE REQUIRED. Terms apply***.
Offer details
This miniature Elephant Ear may never grow up as the tallest plant in the room, but it will be the alpha plant! Its dominant leaf veining and its acute form make it rule with authority. We call it the Bambino Boss! This compact variety of Alocasia amazonica grows to around 12" tall and does require you to clean the leaves to keep them clean and shiny! This plant is toxic if ingested and may cause skin irritation. Keep away from pets and children.
Visit the in-depth Plant Care Guide for Alocasia Bambino!
Learn what to do when you receive your plants in this easy-to-follow Unboxing Guide!
Light: Low to Bright Indirect
Water: Medium
Temperature: Average
Humidity: Above Average
Pet Friendly: No
For tips on plant care click here.
Plant Dimensions
Small

8"-11" in height measured from bottom of 4" diameter grow pot (sizes may vary)
Large

8"-12" in height measured from bottom of 6" diameter grow pot (sizes may vary)
Unboxing