Coral Anthurium
Anthurium andraeanum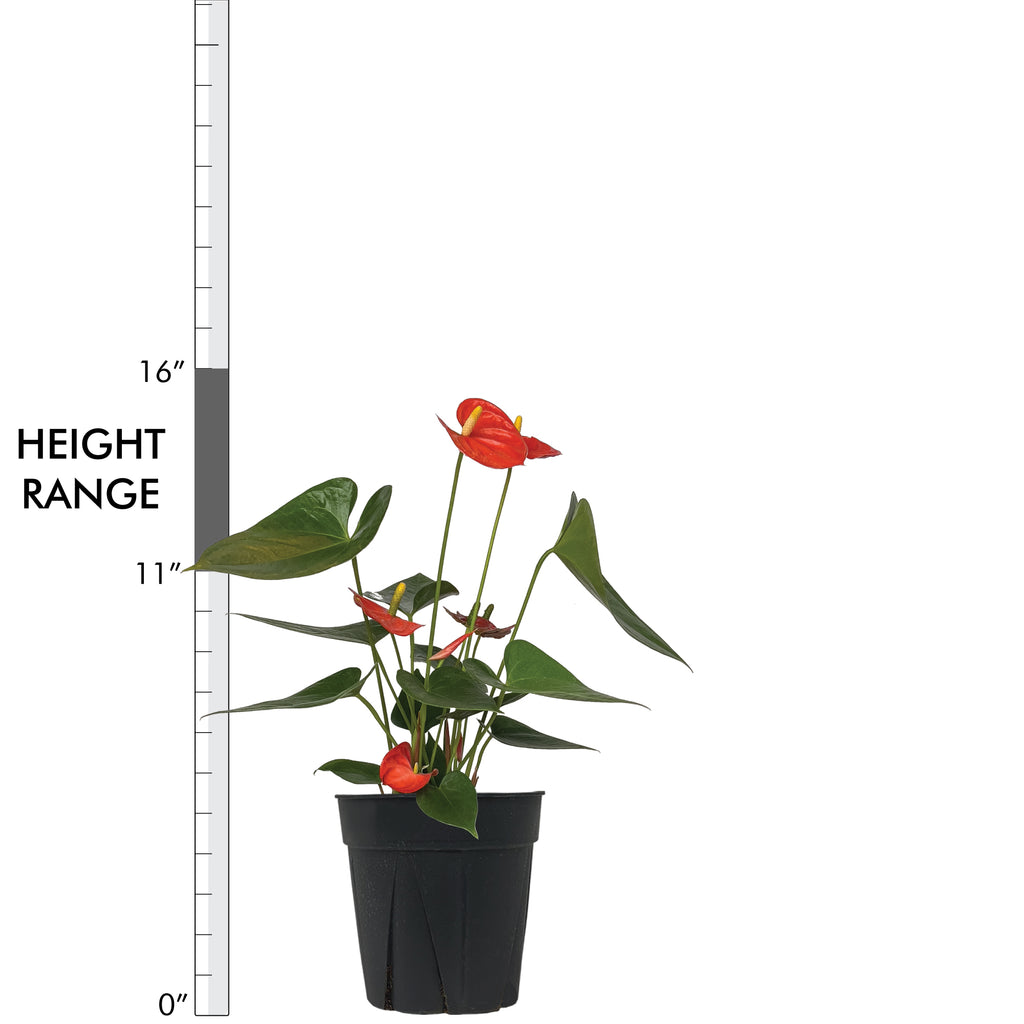 Coral Anthurium Large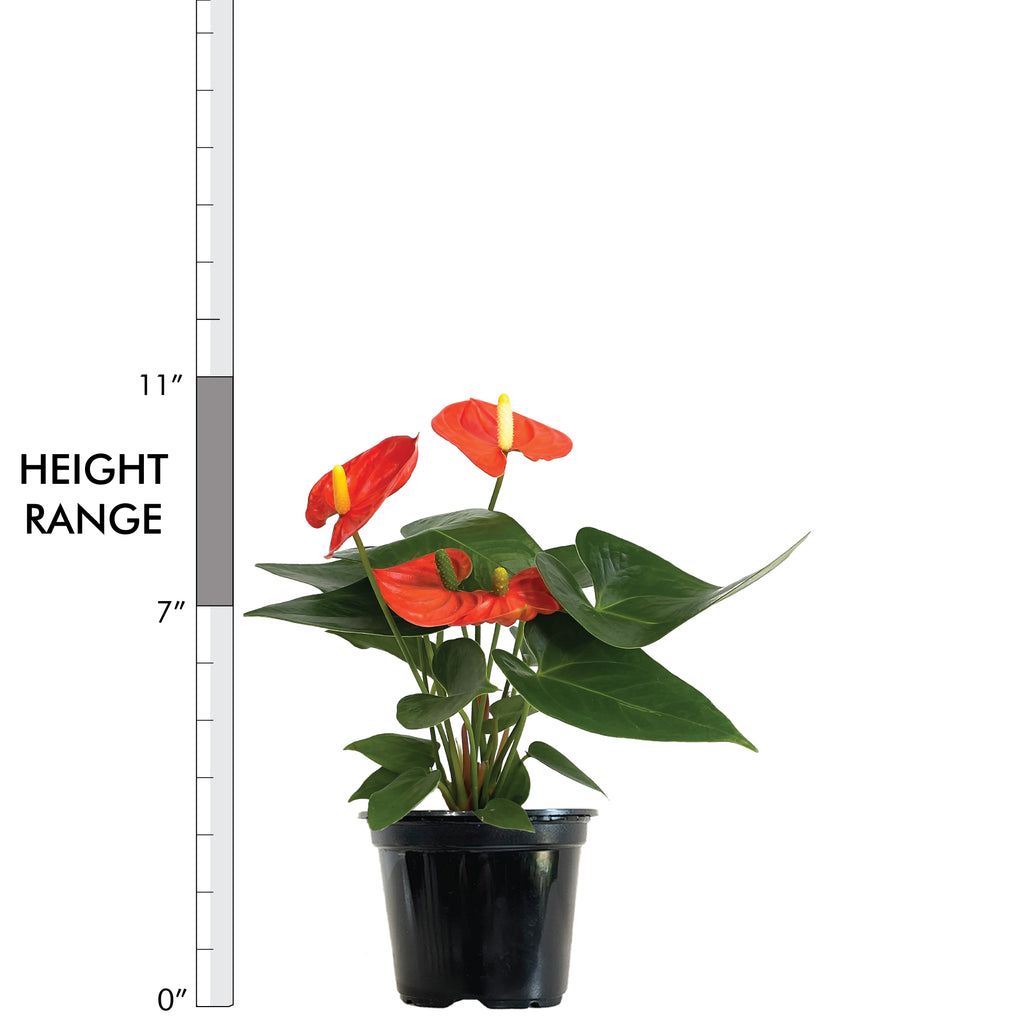 Coral Anthurium Small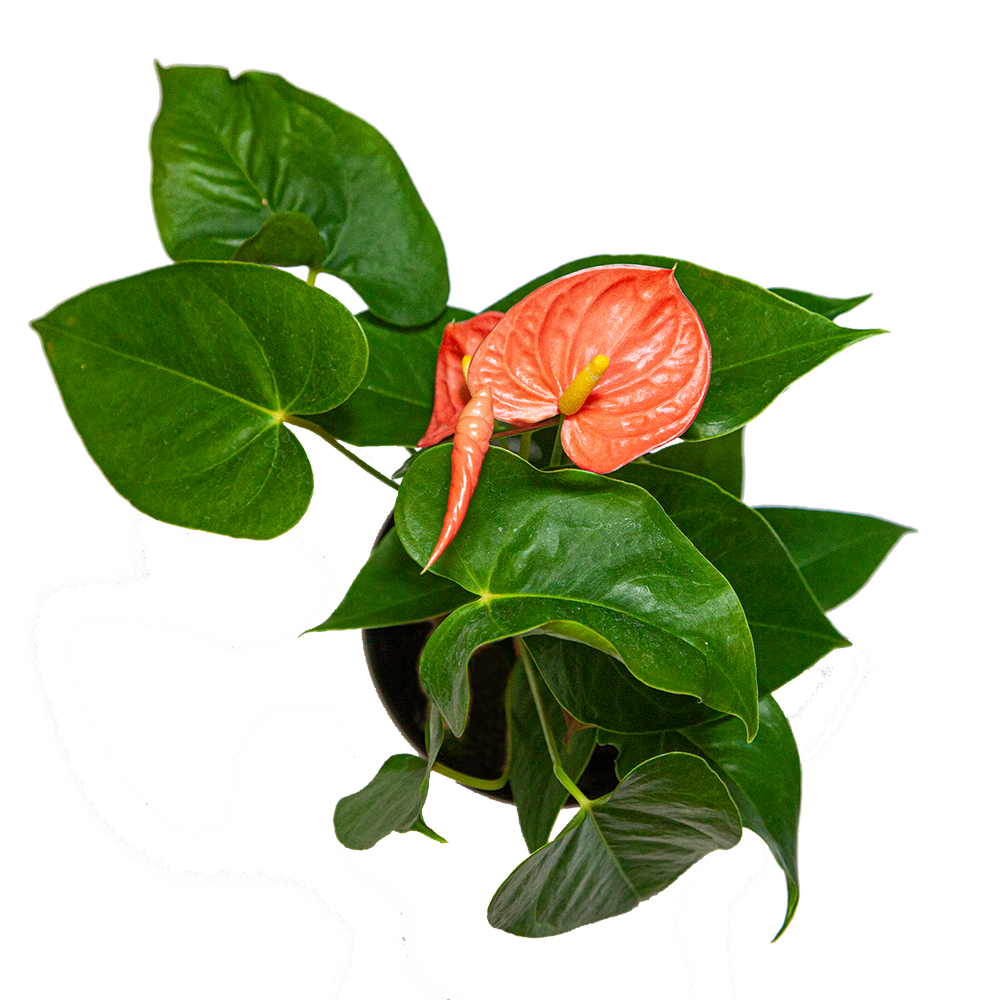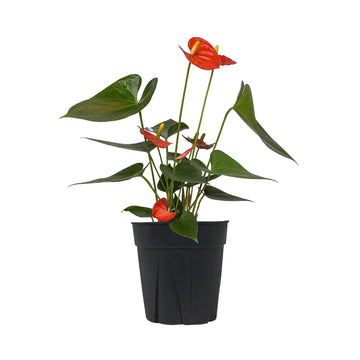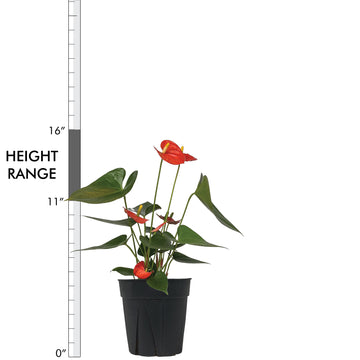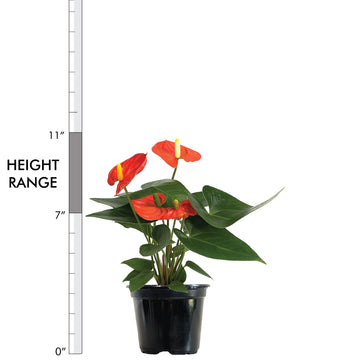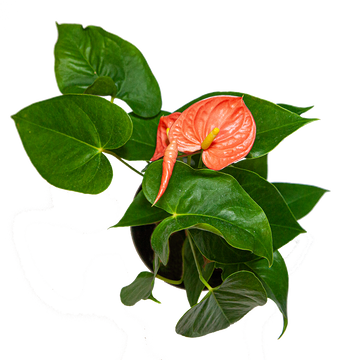 Coral Anthurium
Anthurium andraeanum
The Coral Anthurium is all about lush greenery and stunning flowers, but at the same time, it is low maintenance. This houseplant is a thoughtful gift that will brighten anyone's day and home. The minimalist flowers are a saturated coral color and feature a single petal, or bract, that curves around a spadix. The glossy flowers stand above rich green heart-shaped leaves. Our anthurium comes from a premiere Dutch grower known for spectacular blooms. To help ensure your anthurium develops lots of these blooms, place this plant in a location that receives lots of bright indirect light. Anthurium houseplants like regular watering, but make sure to let the soil dry out between watering. Given the proper care, the Coral Anthurium will bloom for a few months at a time throughout the year. This plant is toxic if ingested and may cause skin irritation. Keep away from pets and small children.
Visit our in-depth  Anthurium Plant Care Guide for more care tips!
Learn what to do when you receive your plants in this easy-to-follow Unboxing Guide!
Light: Medium to Bright Indirect
Water: Medium
Temperature: Medium
Humidity: Above Average
Pet Friendly: No
For tips on plant care click here.
Plant Dimensions
Small

7"-11" in height measured from bottom of 4" diameter grow pot (sizes may vary)
Large

11"-16" in height measured from bottom of 6" diameter grow pot (sizes may vary)
Unboxing