Coral Champion Anthurium
Anthurium andraeanum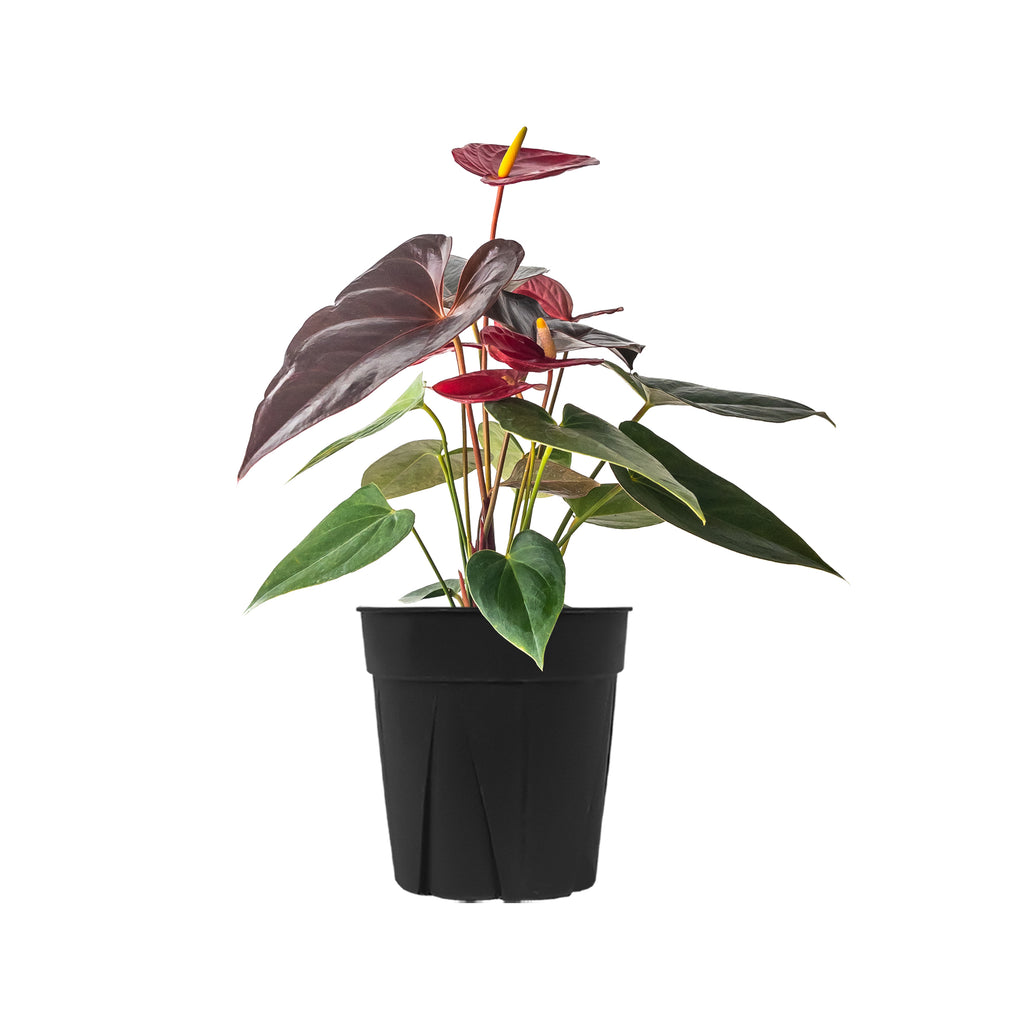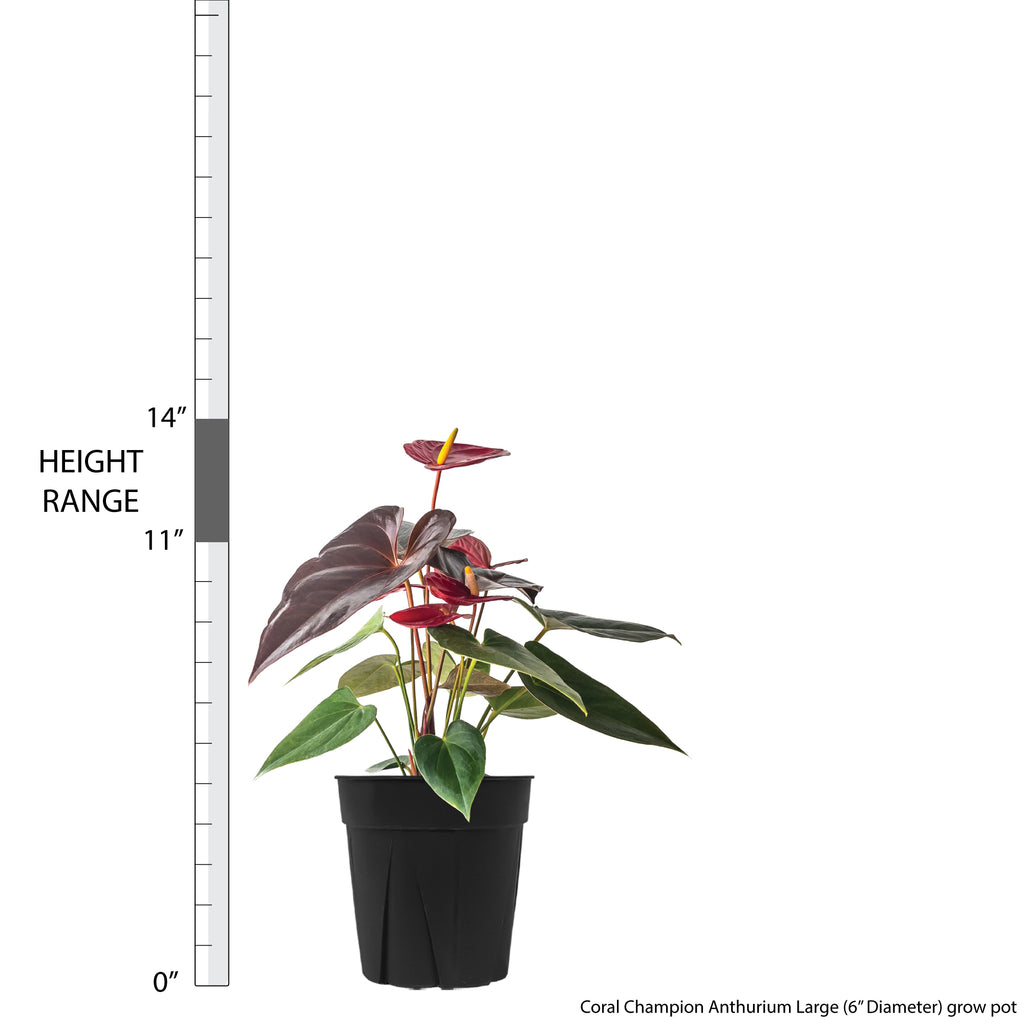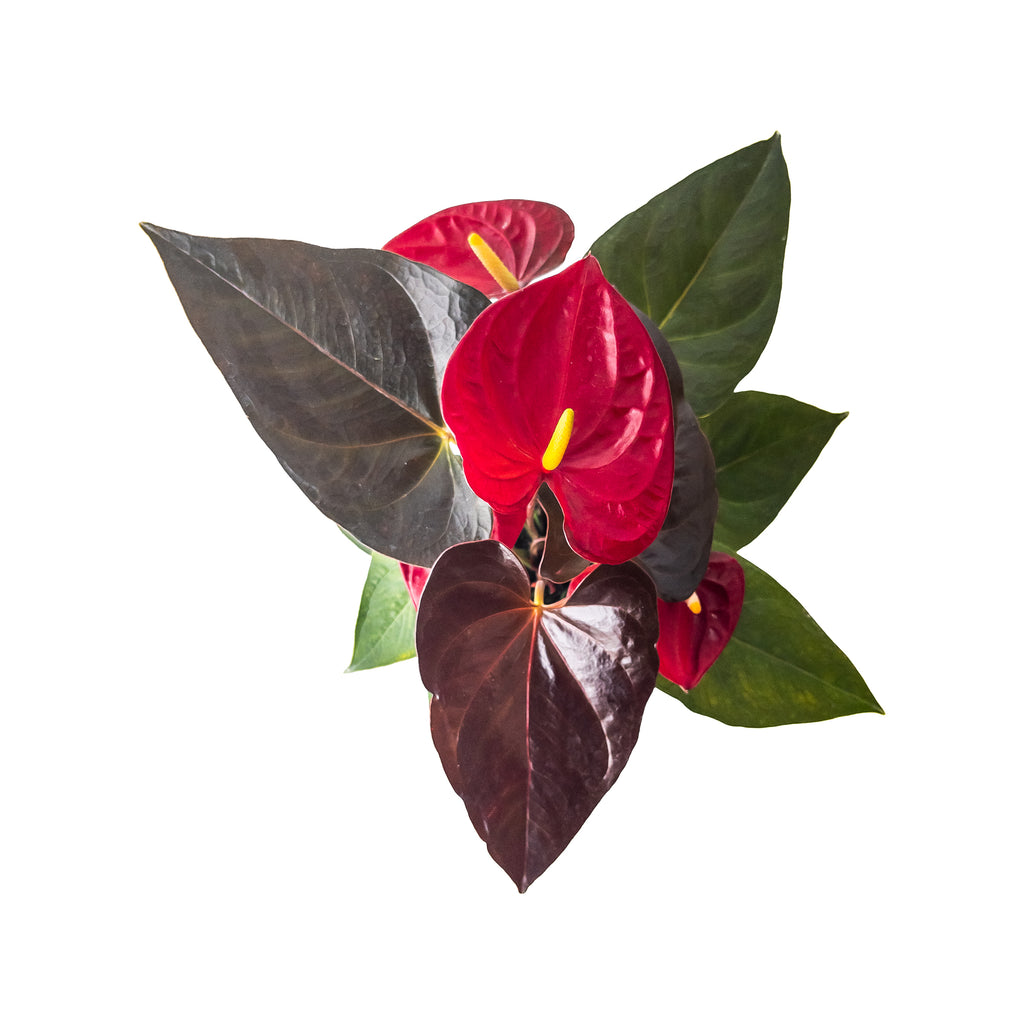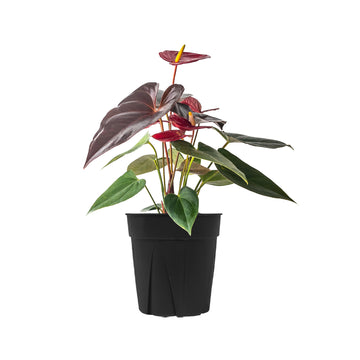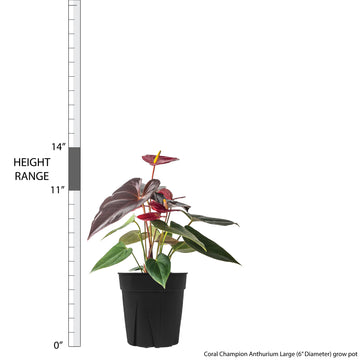 Coral Champion Anthurium
Anthurium andraeanum
FREE SHIPPING on all orders $50 and up. NO CODE REQUIRED. Terms apply***.
Offer details
The stunning heart-shaped leaves of the Coral Champion Anthurium, also known as Flamingo Flower, make a memorable statement. The deep red single-petal flowers sit atop long stems and are surrounded by dark green leaves. These indoor flowering plants are some of the best houseplants for beginners since they are so straightforward to maintain. The easy-care requirements also make anthurium an excellent gift plant. Anthurium houseplants can bloom for months at a time, meaning you can enjoy the breathtaking beauty of these flowers for a long while. Even better, they only require a short rest before blooming again. So under ideal conditions, this indoor plant can bloom several times a year. Anthurium houseplants can handle varying amounts of indirect light. Still, these tropical-looking indoor plants do best in bright indirect sunlight. Wait for the soil to dry out before giving these plants water. This plant is toxic. Keep away from pets and small children.
Visit our in-depth  Anthurium Plant Care Guide for more care tips!
Learn what to do when you receive your plants in this easy-to-follow Unboxing Guide!
Light: Medium to Bright Indirect
Water: Medium
Temperature: Medium
Humidity: Above Average
Pet Friendly: No
For tips on plant care click here.
Plant Dimensions
Large

11"-14" in height measured from bottom of 6" diameter grow pot (sizes may vary)
Unboxing