Purple Anthurium
Anthurium andraeanum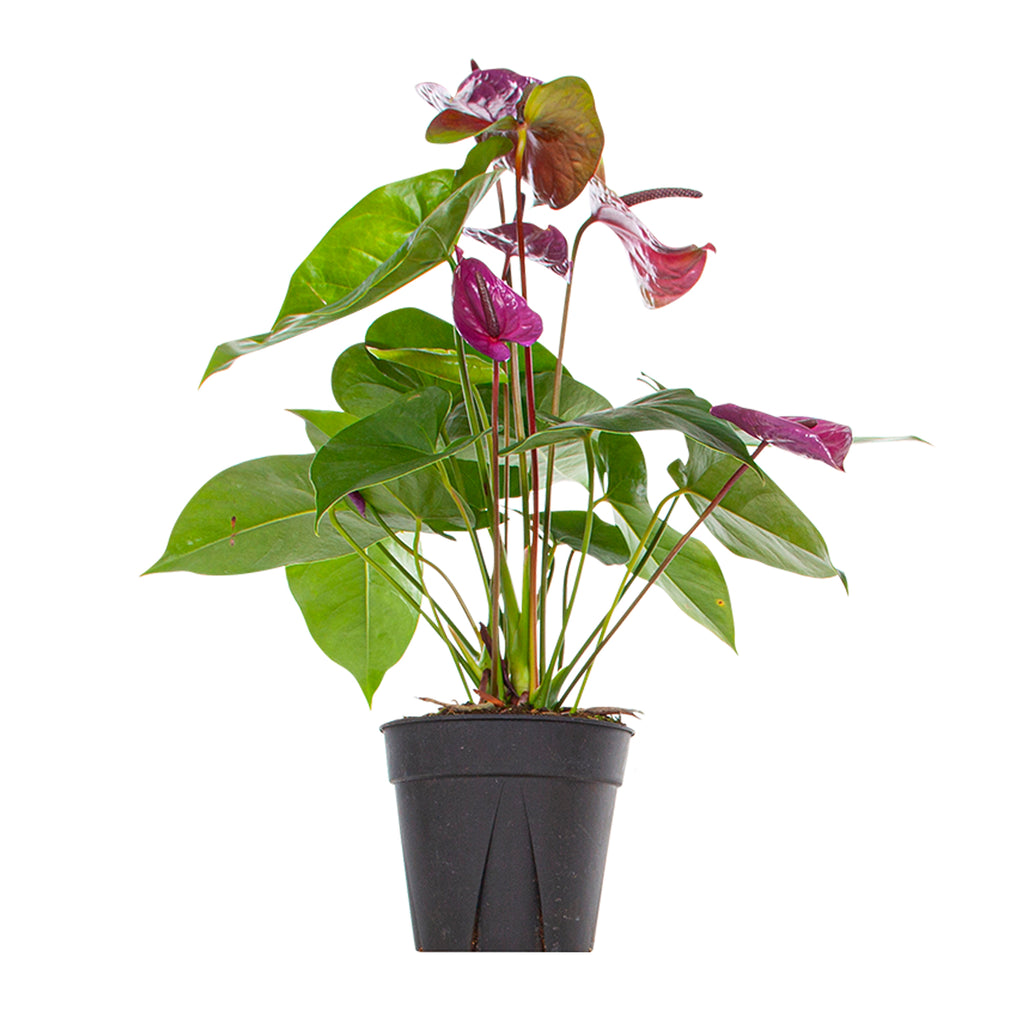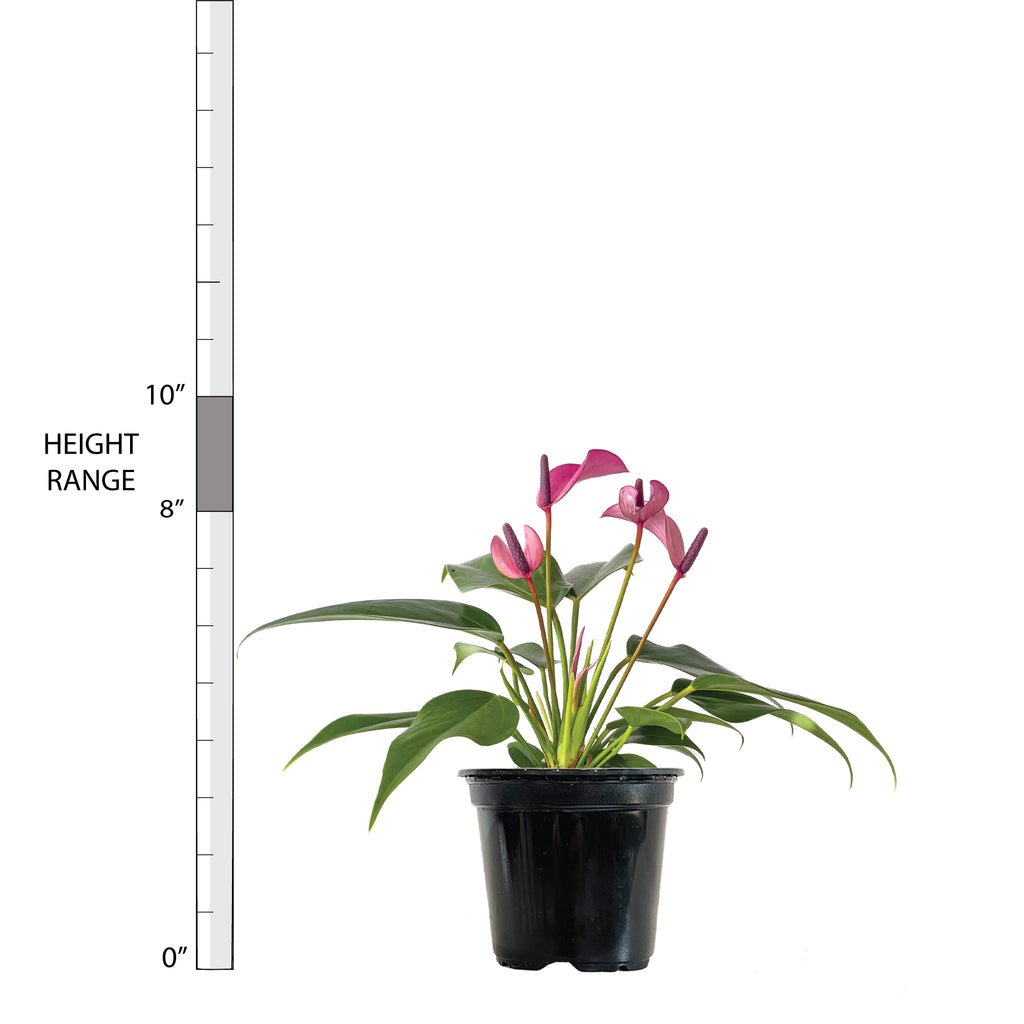 Purple Anthurium Small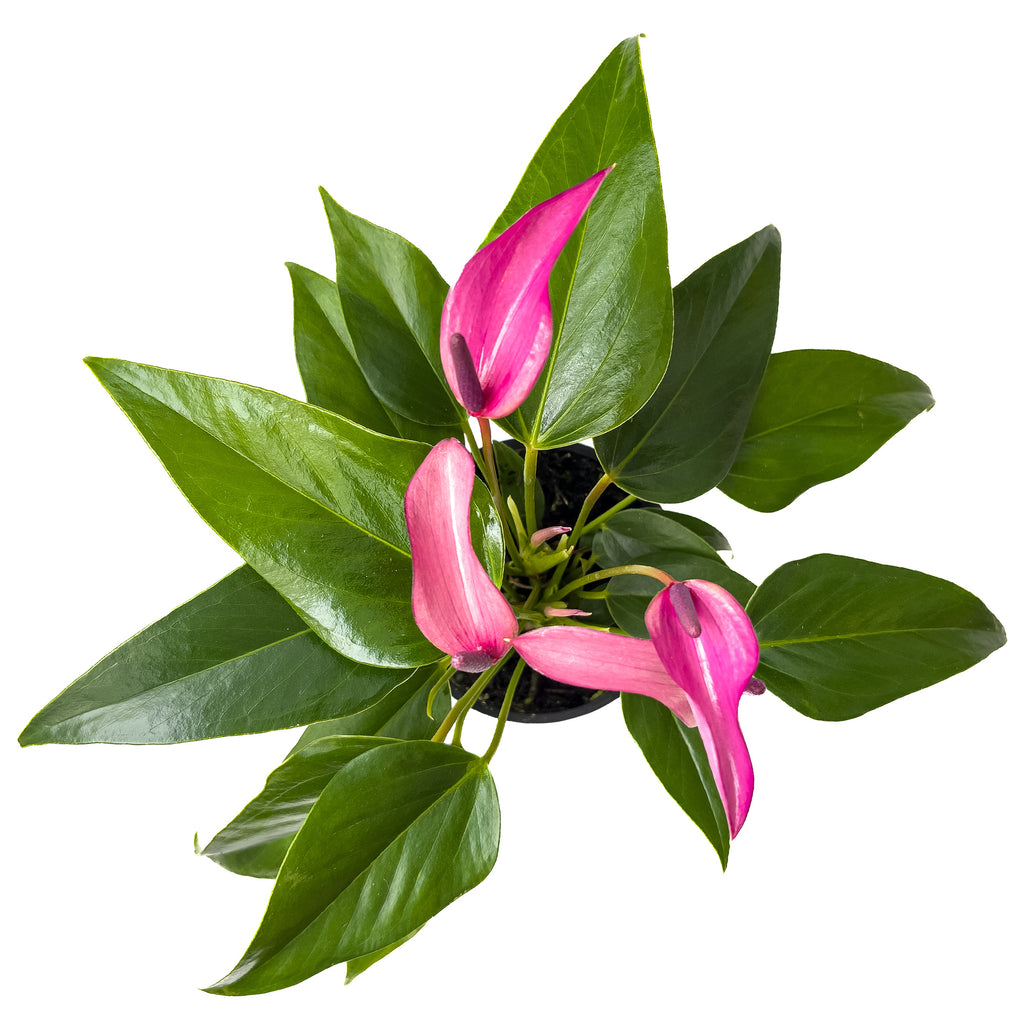 Anthurium Purple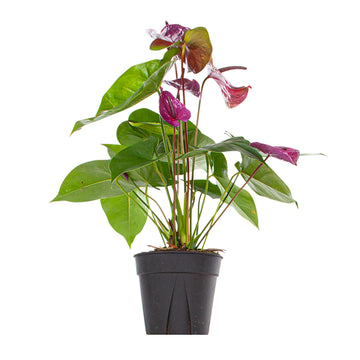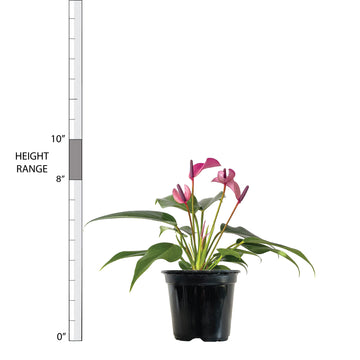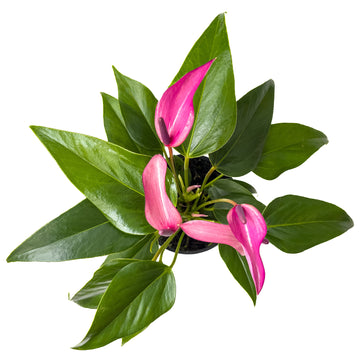 Purple Anthurium
Anthurium andraeanum
These flowering indoor plants feature a color explosion in a range of stunning hues.  Mix them together to create a mood-altering visual experience with deep reds, soft pinks, pure whites and glossy purples standing above rich green heart-shaped leaves.  Our anthurium originally come from a premiere Dutch grower known for spectacular anthurium blooms. This plant is toxic. Keep away from pets and small children.

Visit the in-depth Plant Care Guide for Purple Anthurium for more care tips!

Learn what to do when you first receive your plants in this easy-to-follow Unboxing Guide!
Plant Dimensions
Small

8"-10" in height measured from bottom of 4" diameter grow pot (sizes may vary)
Unboxing