Bird of Paradise White
Strelitzia Nicolai 'White Bird'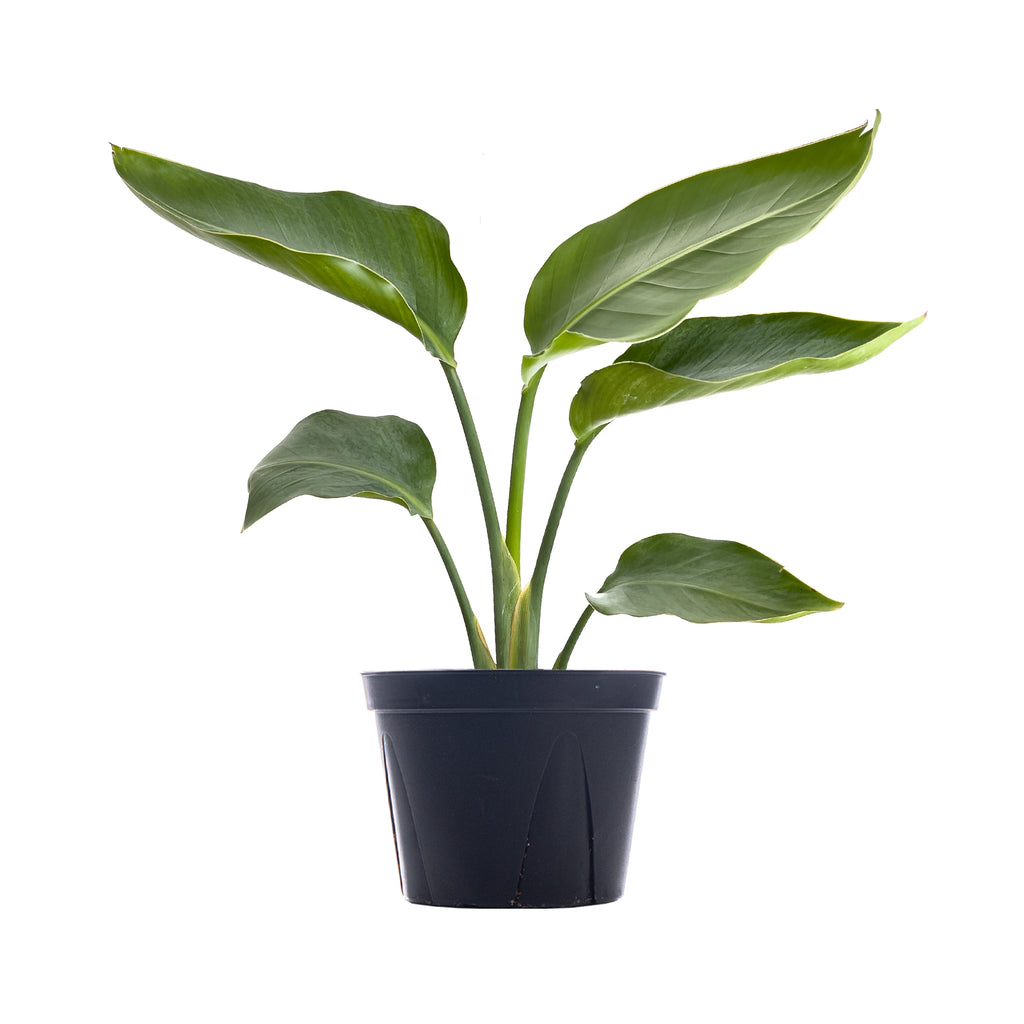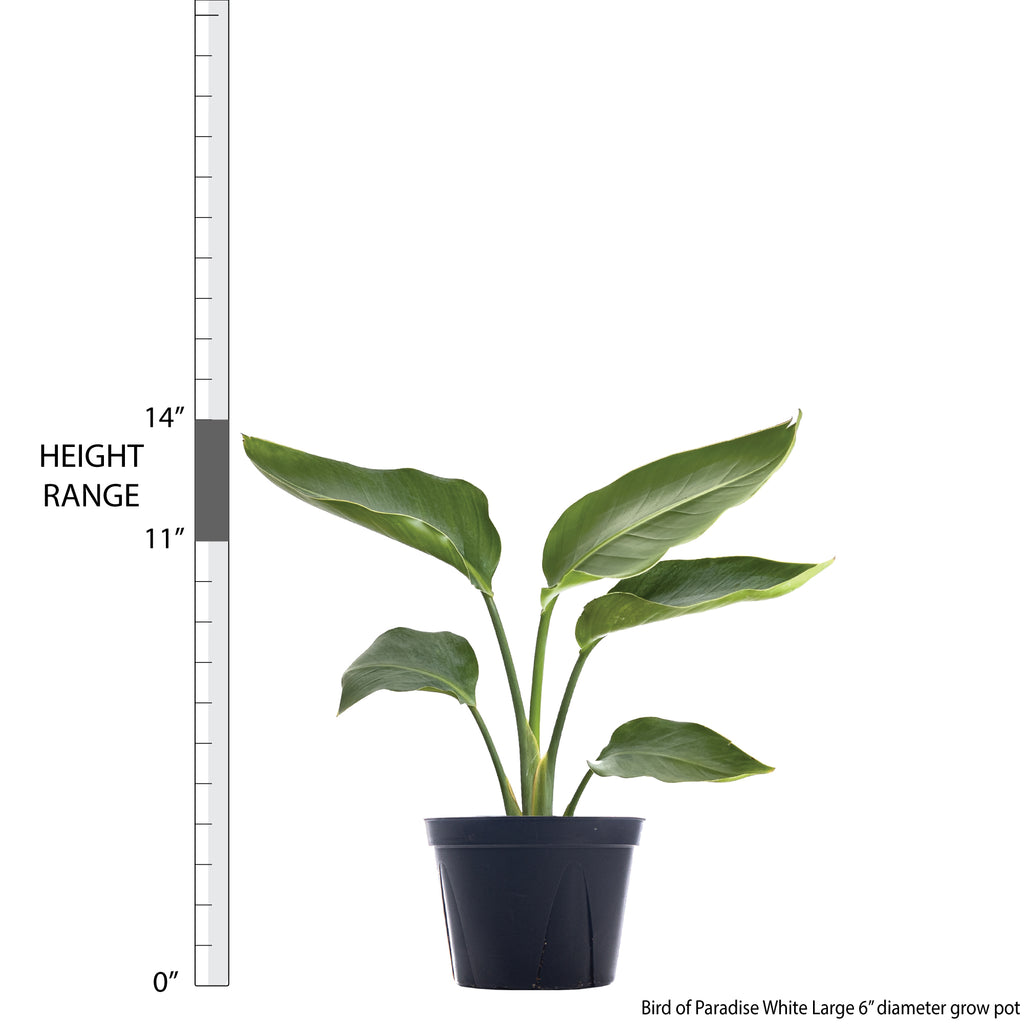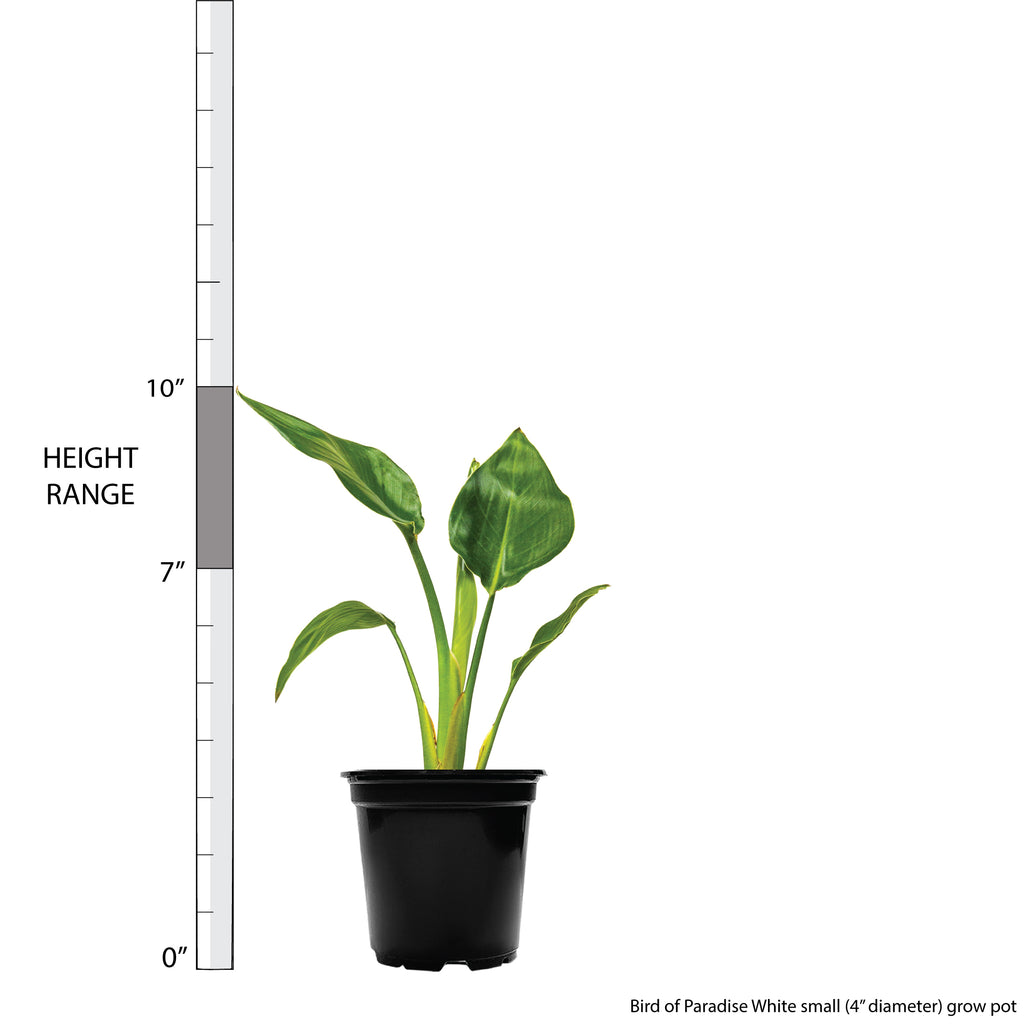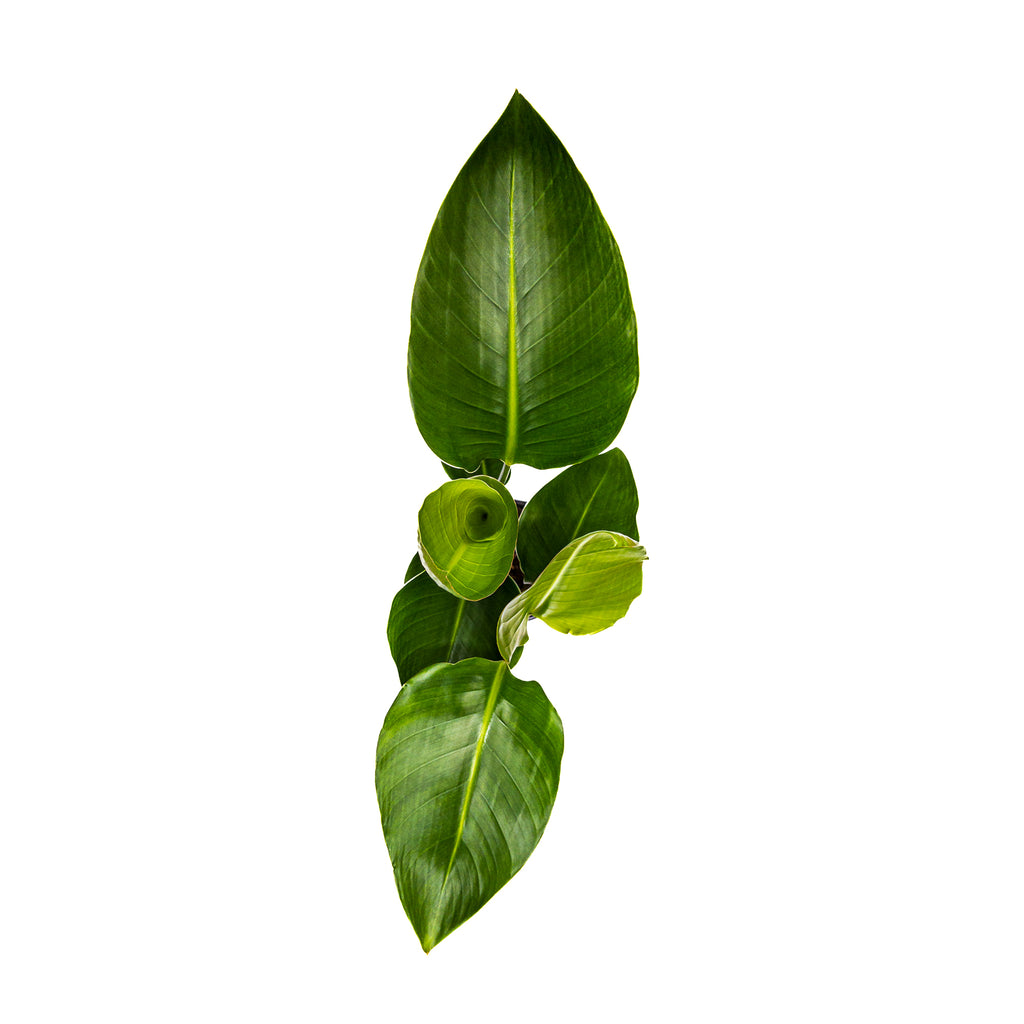 Bird of Paradise White Large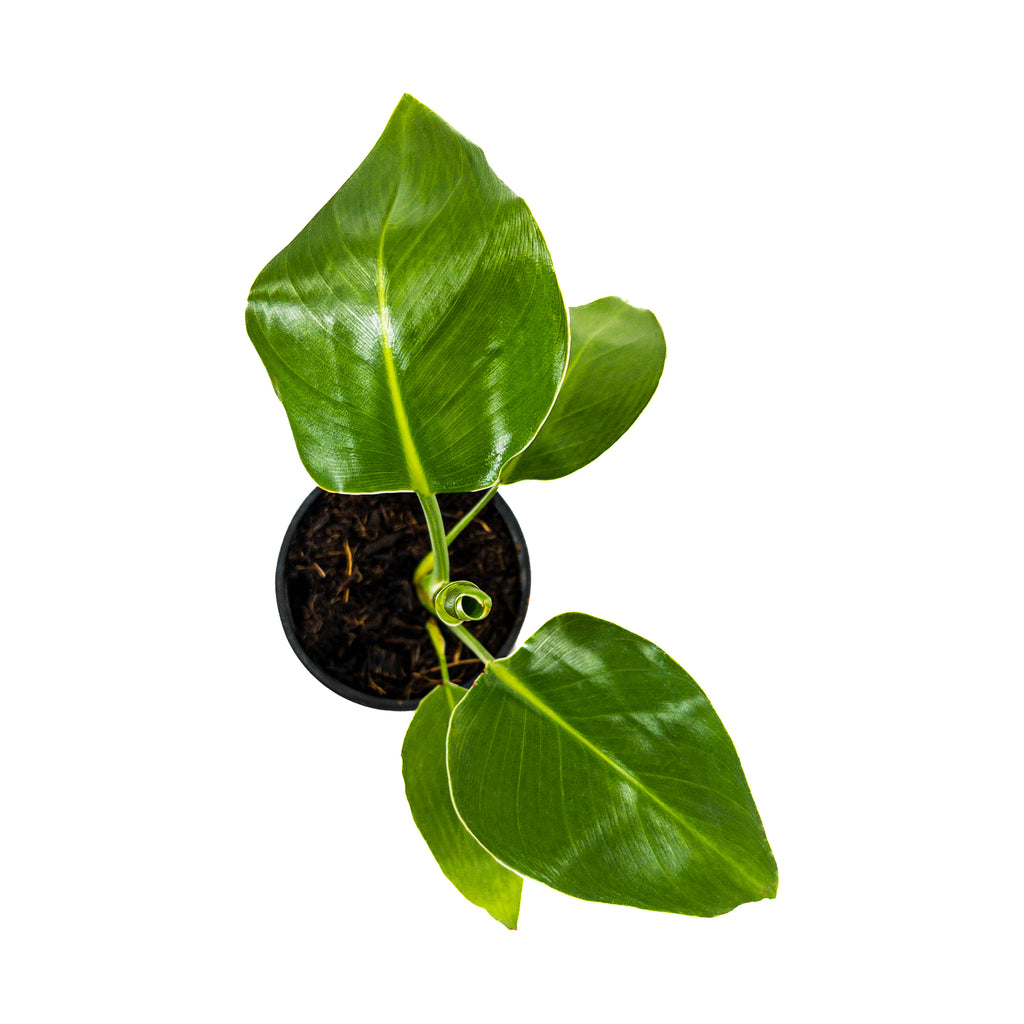 Bird of Paradise White Small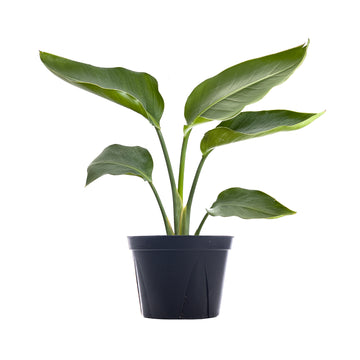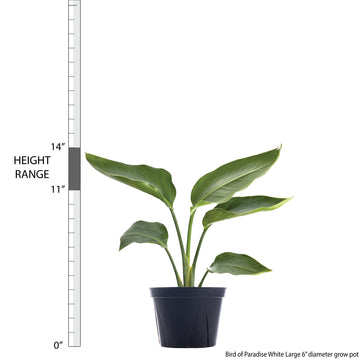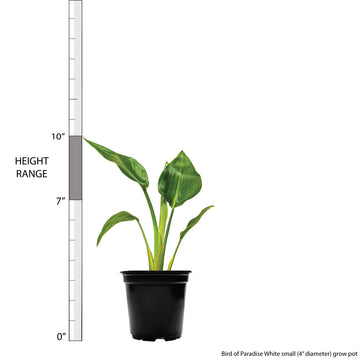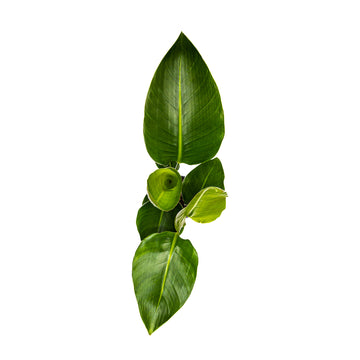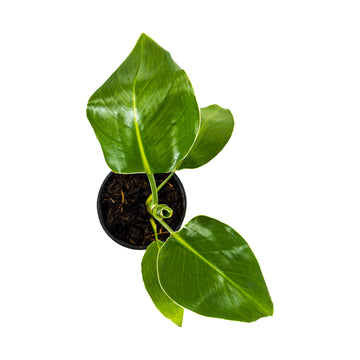 Bird of Paradise White
Strelitzia Nicolai 'White Bird'
The Big, Bold Bird of Paradise is known for making a scene. It's an ideal type of squawker! It is also effortless to care for this houseplant, instantly making your space feel like a tropical retreat. Lush leaves that can grow to be rather large given the proper care create a soothing ambiance, but perhaps the most stunning feature of this well-known plant is the flowers. The gorgeous flowers resemble a bird, the origin of this houseplant's unique name. It is rare for a BOP (yeah, that's its nickname) to flower indoors, but if you have a very bright spot and provide it with enough heat, you might get a blooming surprise! The Bird of Paradise can be a fast-growing houseplant when supplied with the proper care. This plant is toxic. Keep away from pets and small children.
Visit our in-depth White Bird of Paradise Plant Care Guide for more care tips!
Learn what to do when you first receive your plants in this easy-to-follow Unboxing Guide!
This product cannot be shipped to CA, TX, LA, and AZ. Sorry!
Light: Bright indirect
Water: Medium
Temperature: Average
Humidity: Above average
Pet Friendly: No
For tips on plant care click here.
Plant Dimensions
Small

7"-10" in height measured from bottom of 4" diameter grow pot (sizes may vary)
Large

11"-14" in height measured from bottom of 6" diameter grow pot (sizes may vary)
Unboxing