Calathea Angela
Goeppertia roseopicta 'Angela'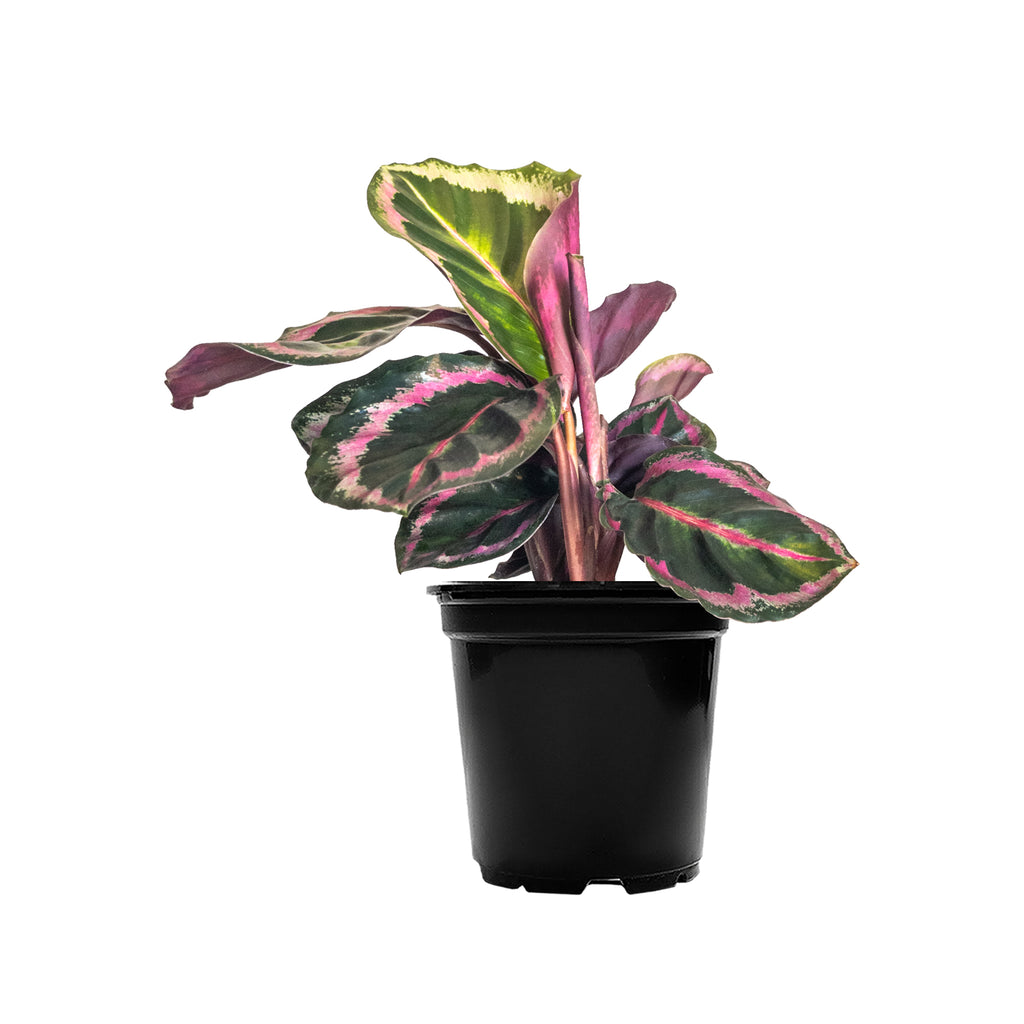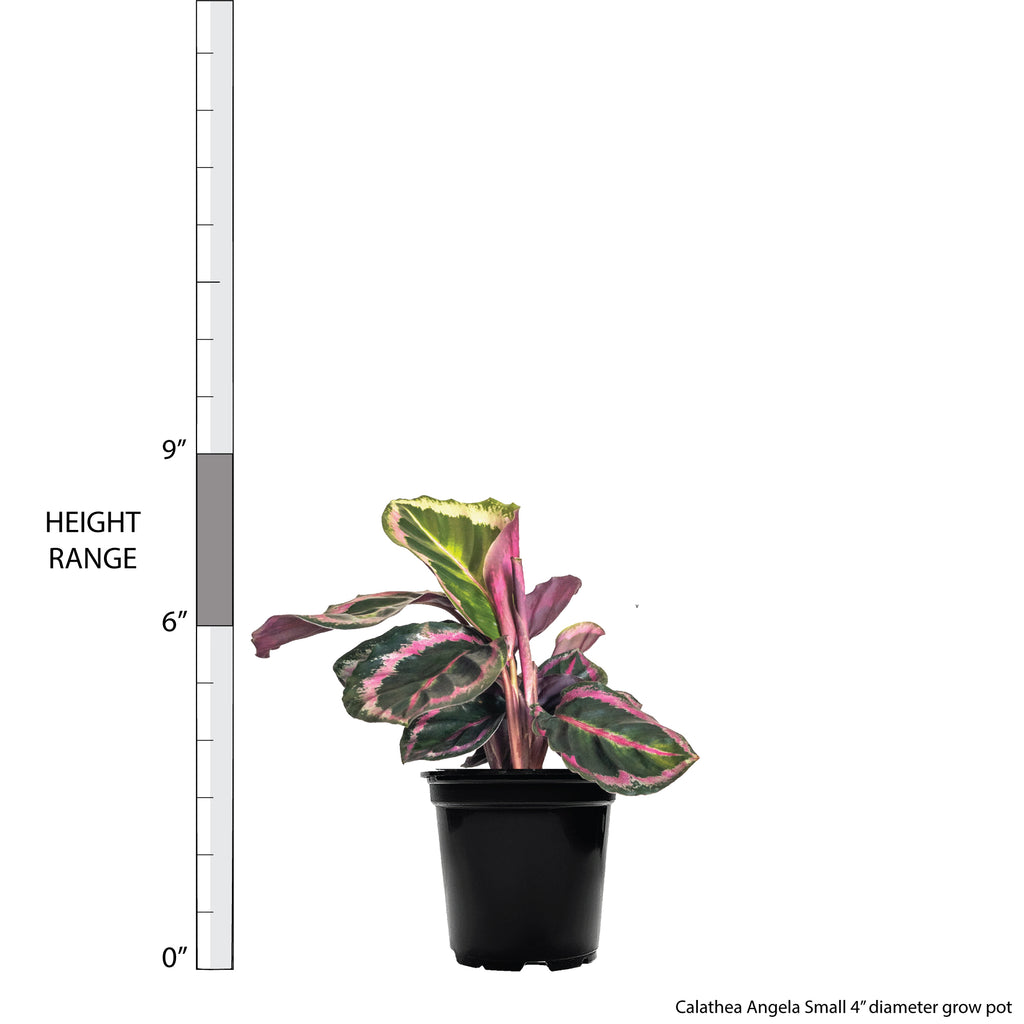 Calathea Angela Small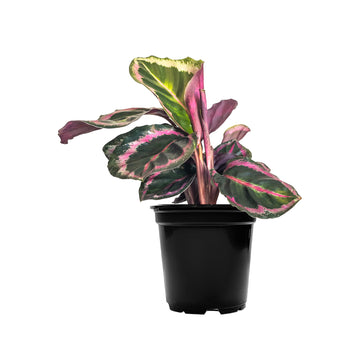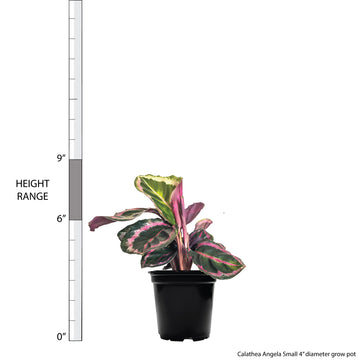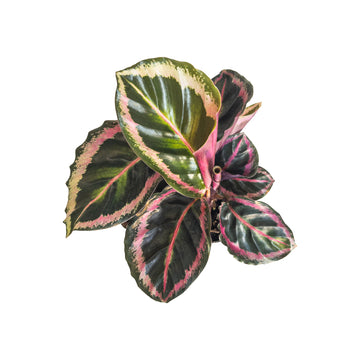 Calathea Angela
Goeppertia roseopicta 'Angela'
Packed with color and personality, Calathea Angela brightens up the room with its rosy-pink rings. Prayer Plants love higher than average household humidity levels and evenly moist soil to thrive indoors. Place these glorious beauties in a brightly-lit room to help enhance its breathtaking colors!
Visit our in-depth Calathea Plant Care Guide for more care tips!
Learn what to do when you first receive your plants in this easy-to-follow Unboxing Guide!
Light: Low to Bright Indirect
Water: Medium to High
Temperature: Average
Humidity: Above Average
Pet Friendly: Yes
For tips on plant care click here.