Calathea Dottie
Calathea roseopicta 'Dottie'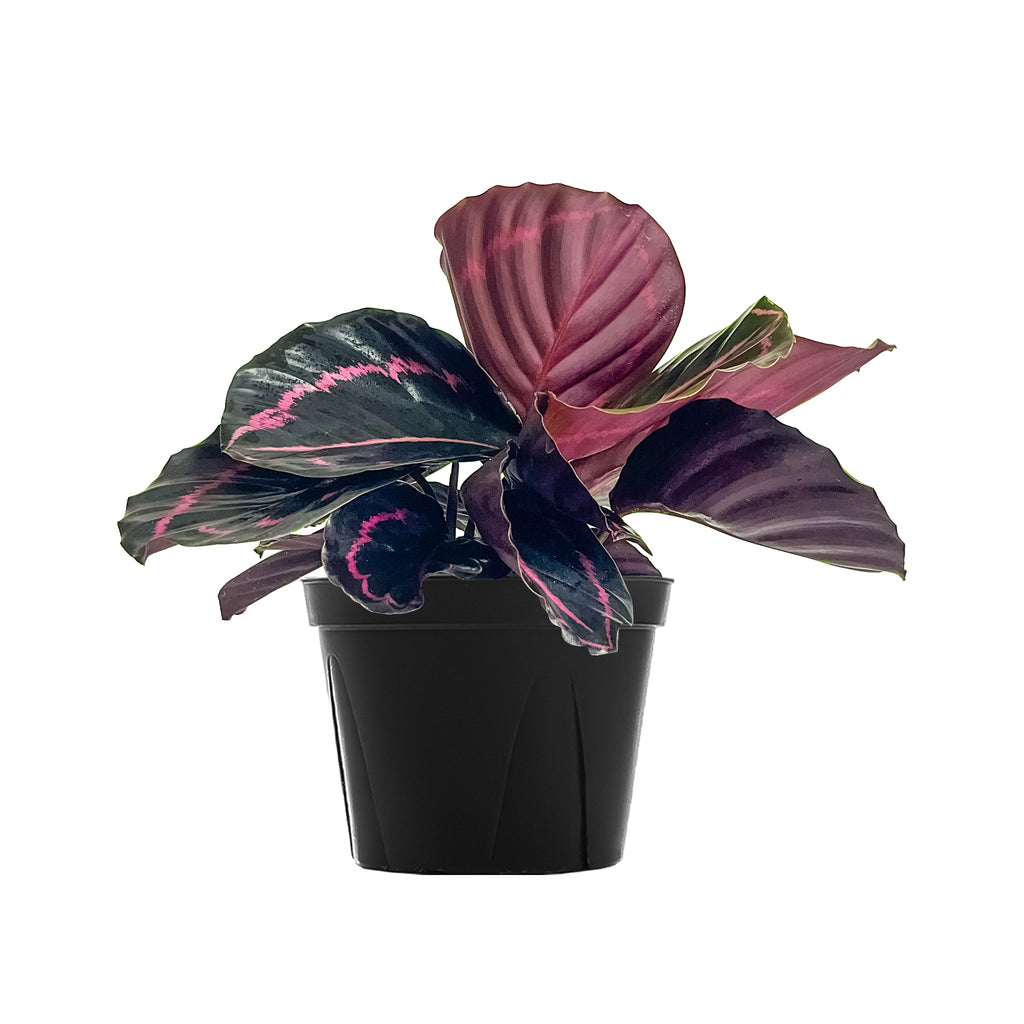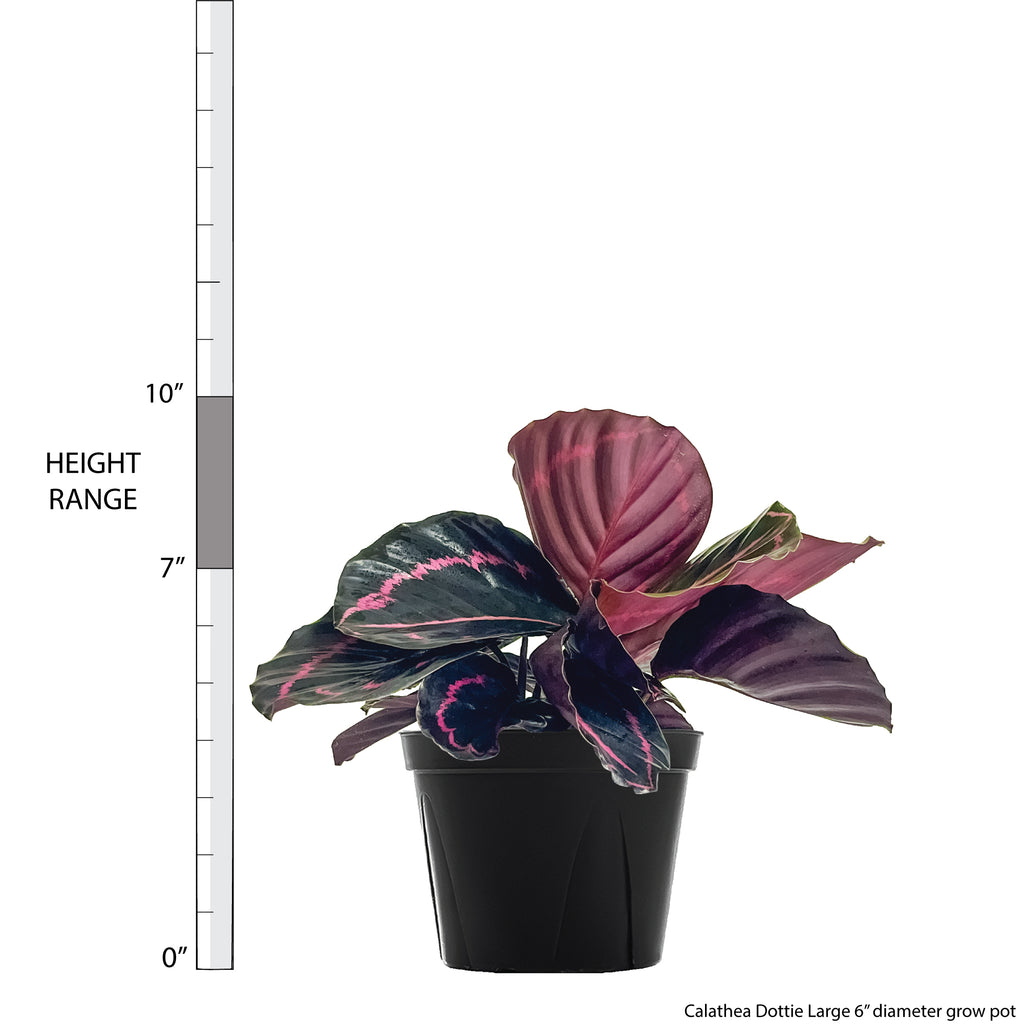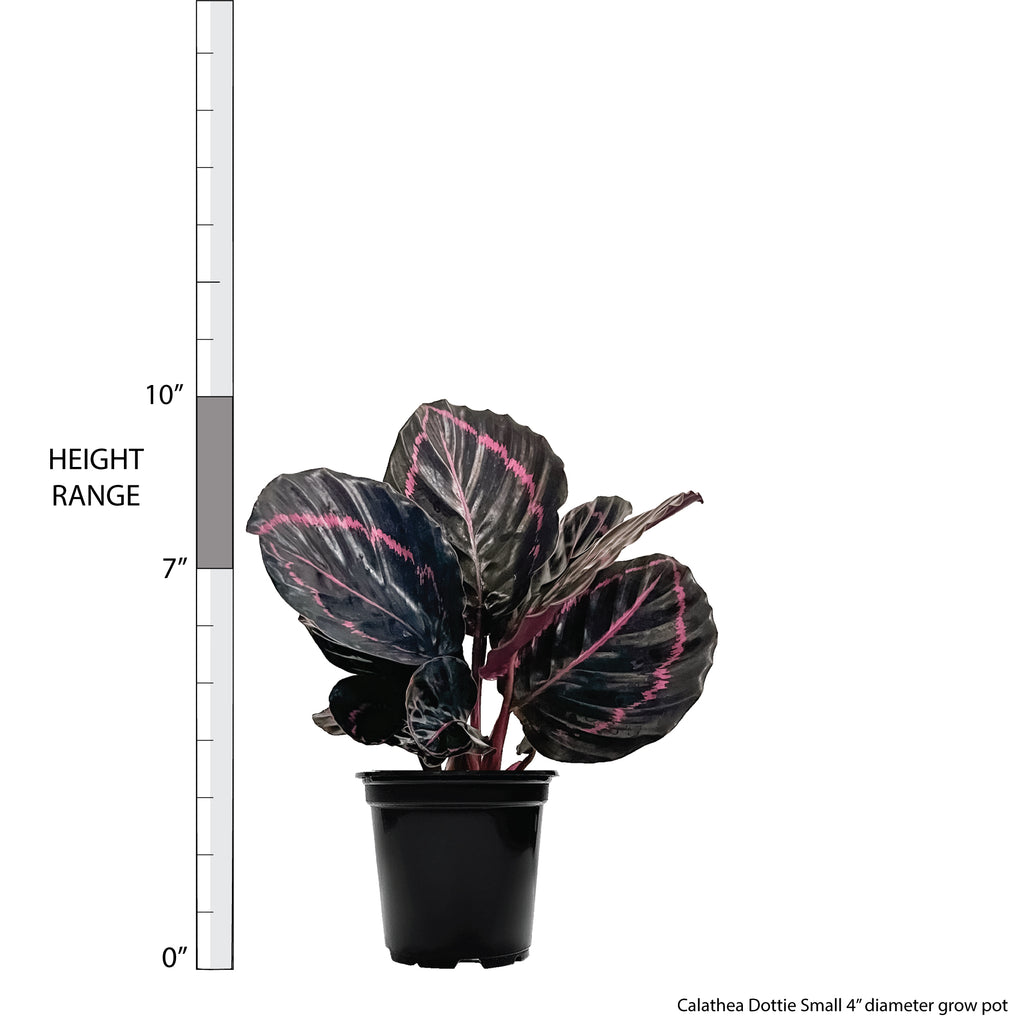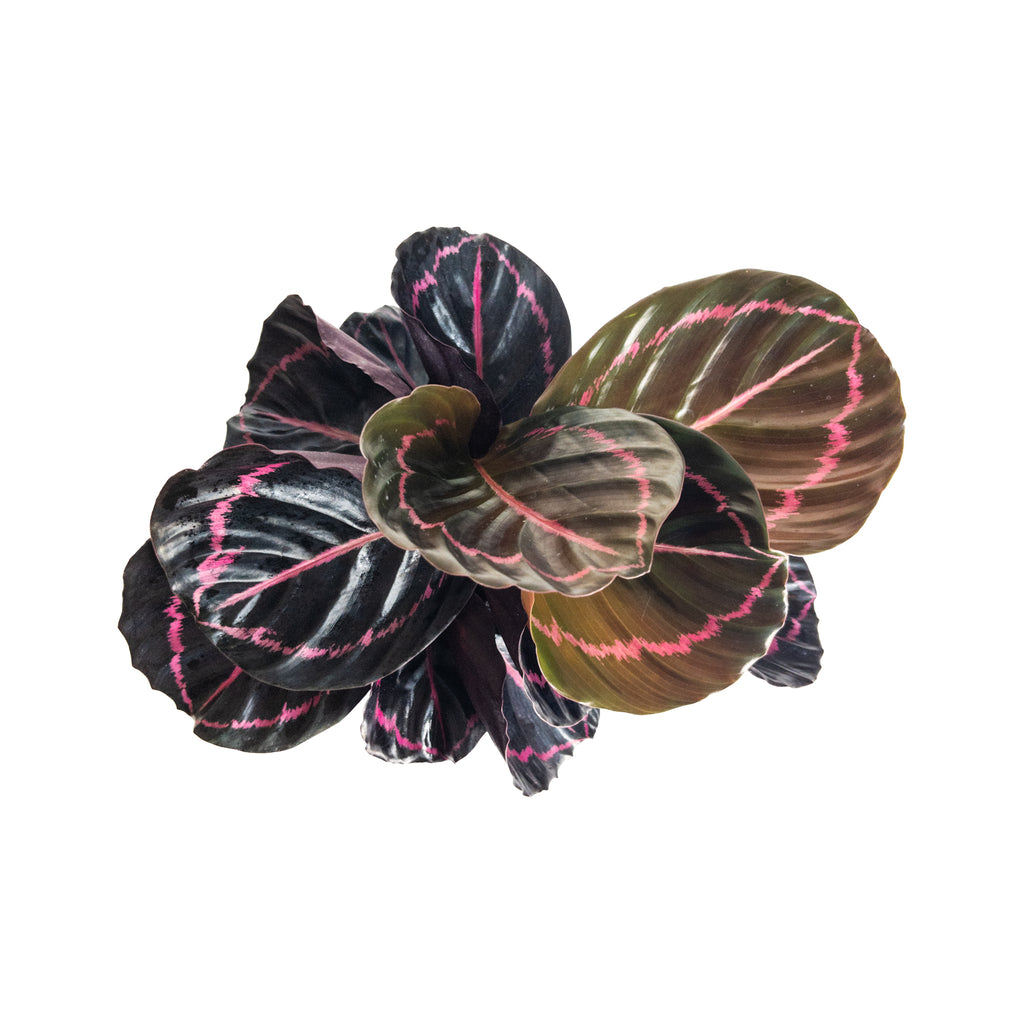 Calathea Dottie Large
Calathea Dottie Small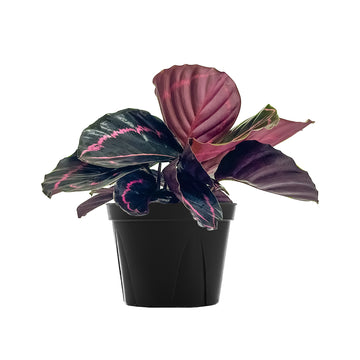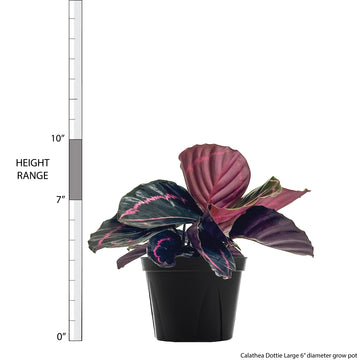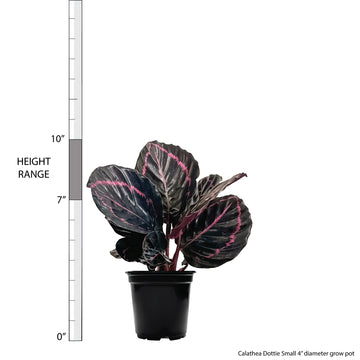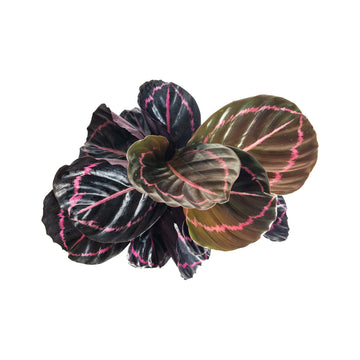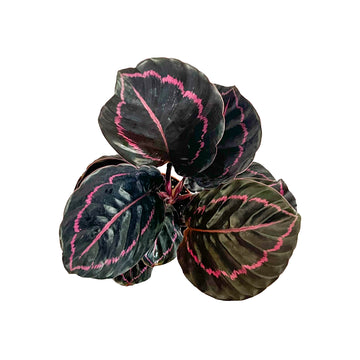 Calathea Dottie
Calathea roseopicta 'Dottie'
Who wears deep purple hues best? This Calathea Dottie does!  No matter the season, this beauty boldly displays the richest of purple leaves that are bisected with a ribbon of hot pink. The effect is particularly stunning when these leaves are paired with the green hues of other houseplants. These houseplants prefer low to bright indirect light, but expose them to bright indirect light if you really want the colors to pop!
Visit our in-depth Calathea Dottie Care Guide for more care tips!
Learn what to do when you first receive your plants in this easy-to-follow Unboxing Guide!
Light: Low to Bright Indirect
Water: Medium to High
Temperature: Average
Humidity: Above Average
Pet Friendly: Yes
For tips on plant care click here.
Plant Dimensions
Small

7"-10" in height measured from bottom of 4" diameter grow pot (sizes may vary)
Large

7"-10" in height measured from bottom of 6" diameter grow pot (sizes may vary)
Unboxing