Calathea Fusion White
Calathea lietzei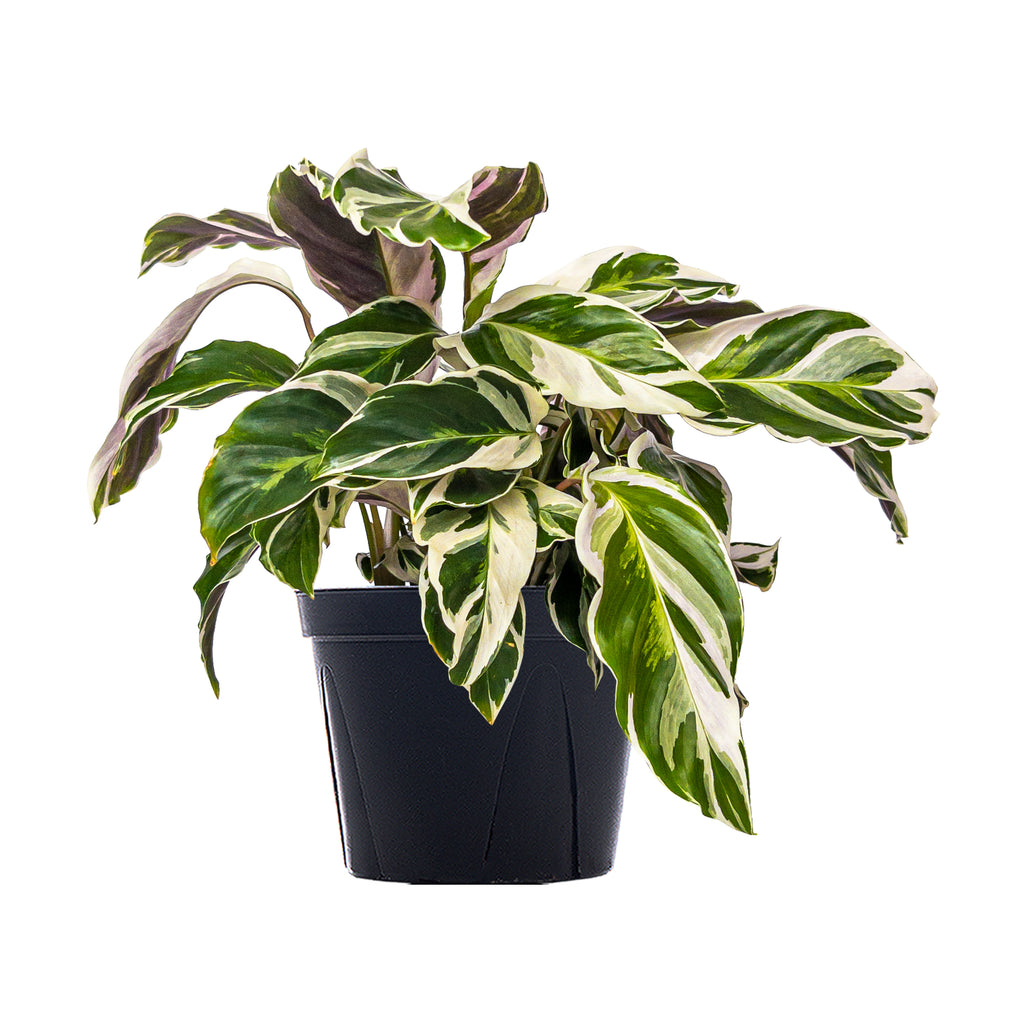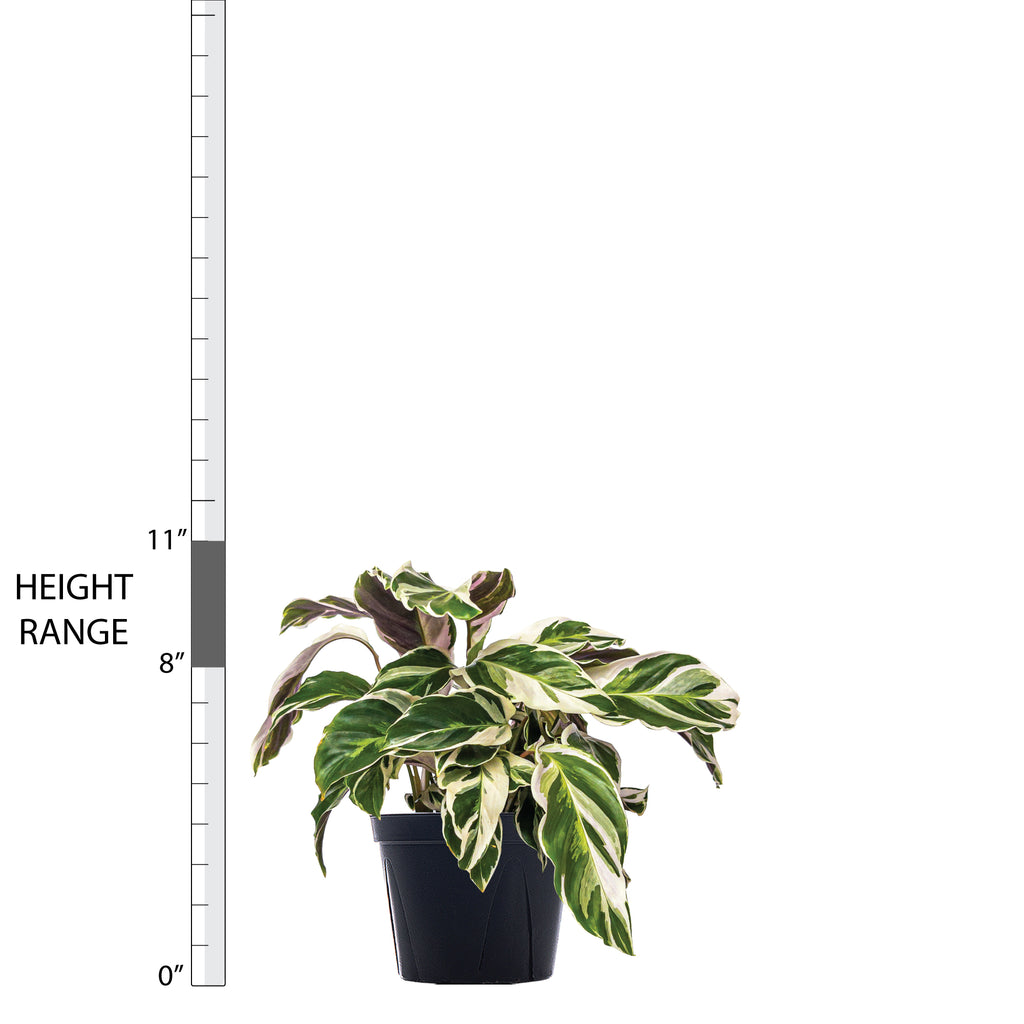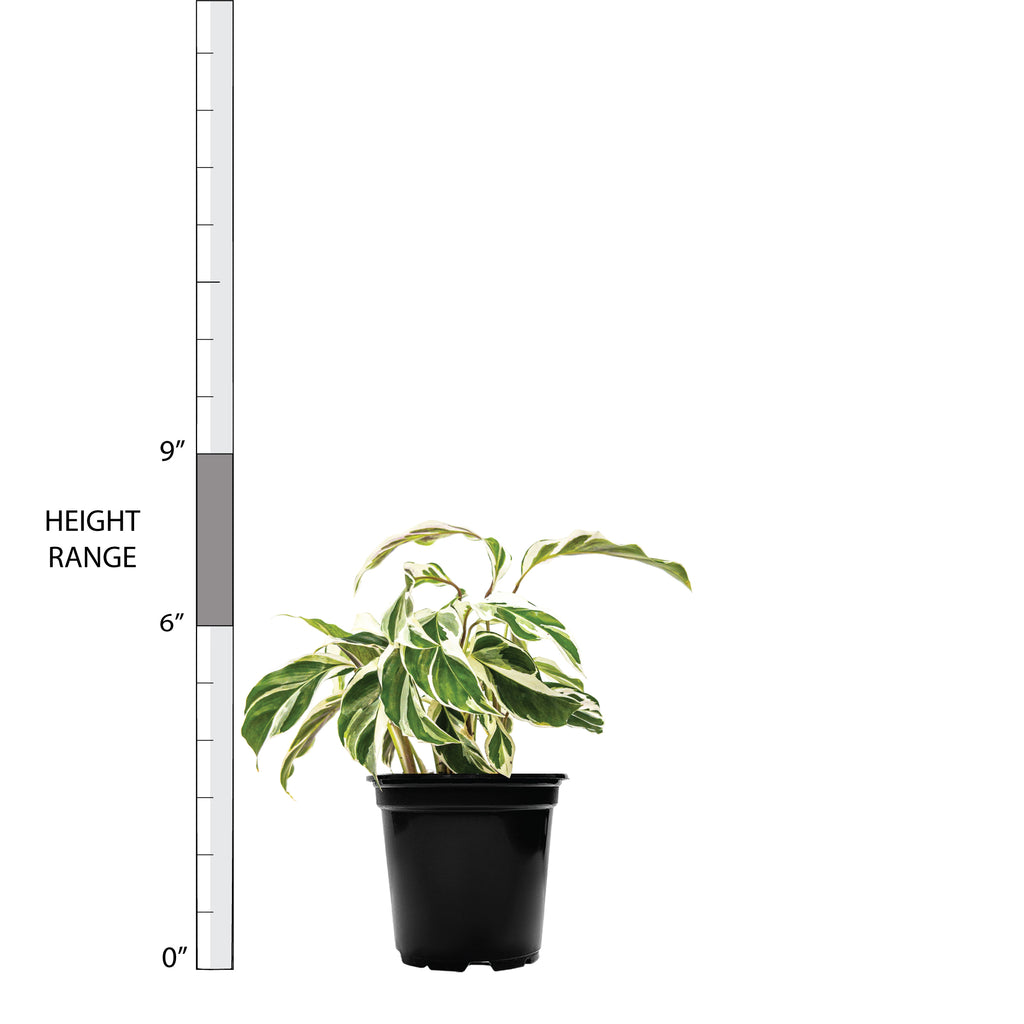 Calathea Fusion White Small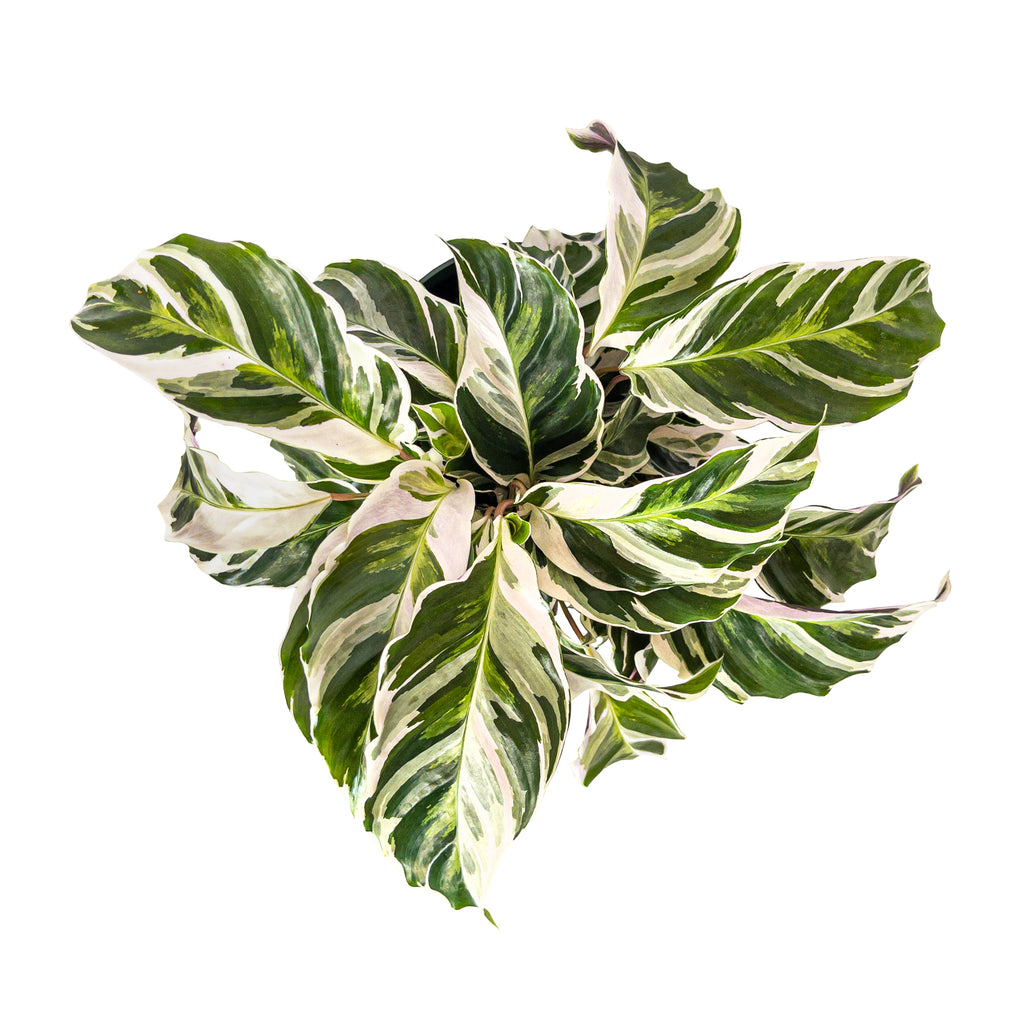 Calathea Fusion White Large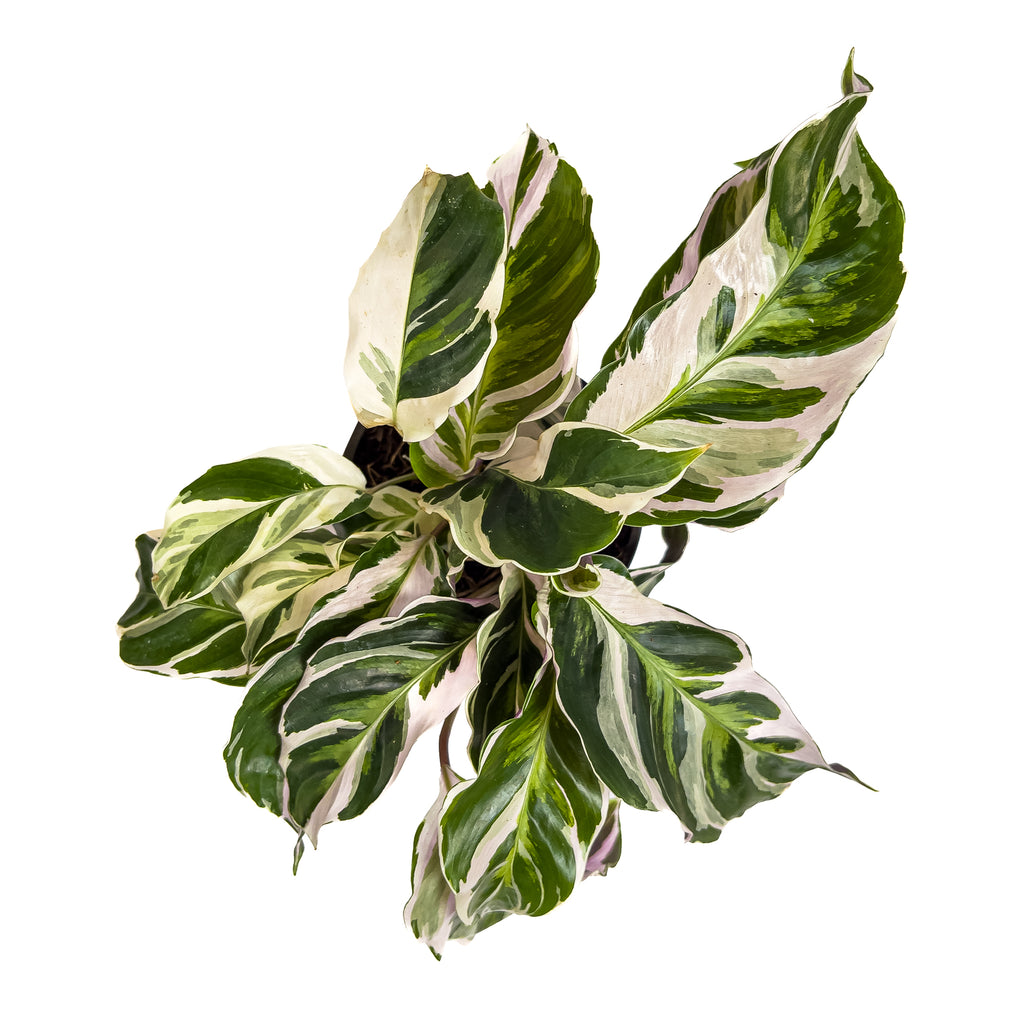 Calathea Fusion White Small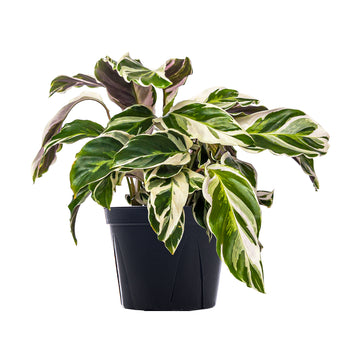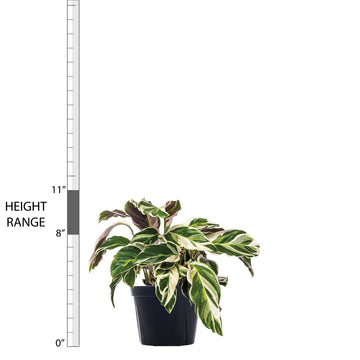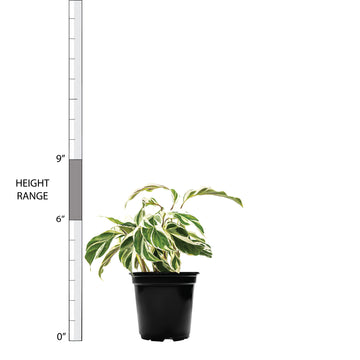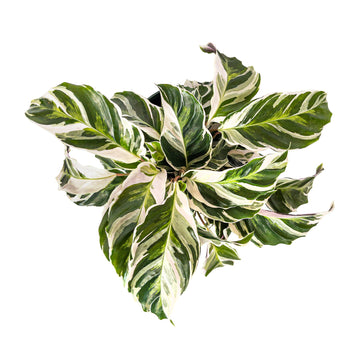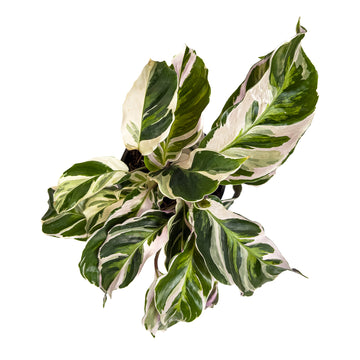 Calathea Fusion White
Calathea lietzei
It's perfectly okay to drool a little when you first look at this ridiculously breath-taking calathea. Not the easiest indoor plant to get an "A" in, but you might find yourself revisiting its beauty if you fail the first time. Been there, done that! Fusion White Calathea needs extra humidity to rock its arena. Keep an eye on its foliage and watch for leaf browning. If this happens, then it is time to increase the humidity. Propagation of this plant is prohibited by law.
Visit our in-depth Calathea Fusion White Plant Care Guide for more care tips!
Learn what to do when you receive your plants in this easy-to-follow Unboxing Guide!
This product cannot be shipped to CA, TX, LA, and AZ. Sorry!
Light: Low to Bright Indirect
Water: Medium to High
Temperature: Average
Humidity: Above Average
Pet Friendly: Yes
To learn more care tips click here.
Plant Dimensions
Small

6"-9" in height measured from bottom of 4" diameter grow pot (sizes may vary)
Large

8"-11" in height measured from bottom of 6" diameter grow pot (sizes may vary)
Unboxing