Prayer Plant Mini Box Set
Calathea Makoyana, Calathea Freddie, Ctenanthe burle-marxii, Calathea Musaica, Ctenanthe lubbersiana, Calathea fasciata and Calathea Rattlesnake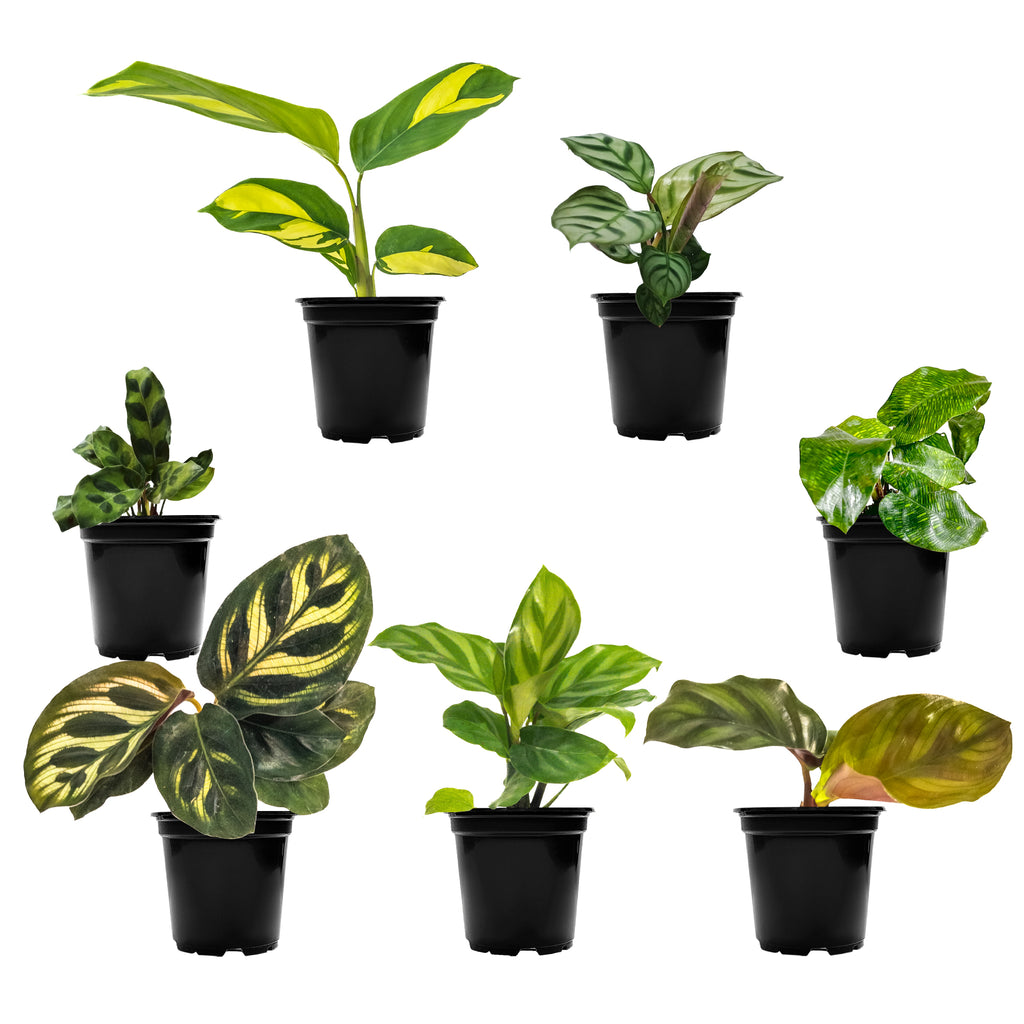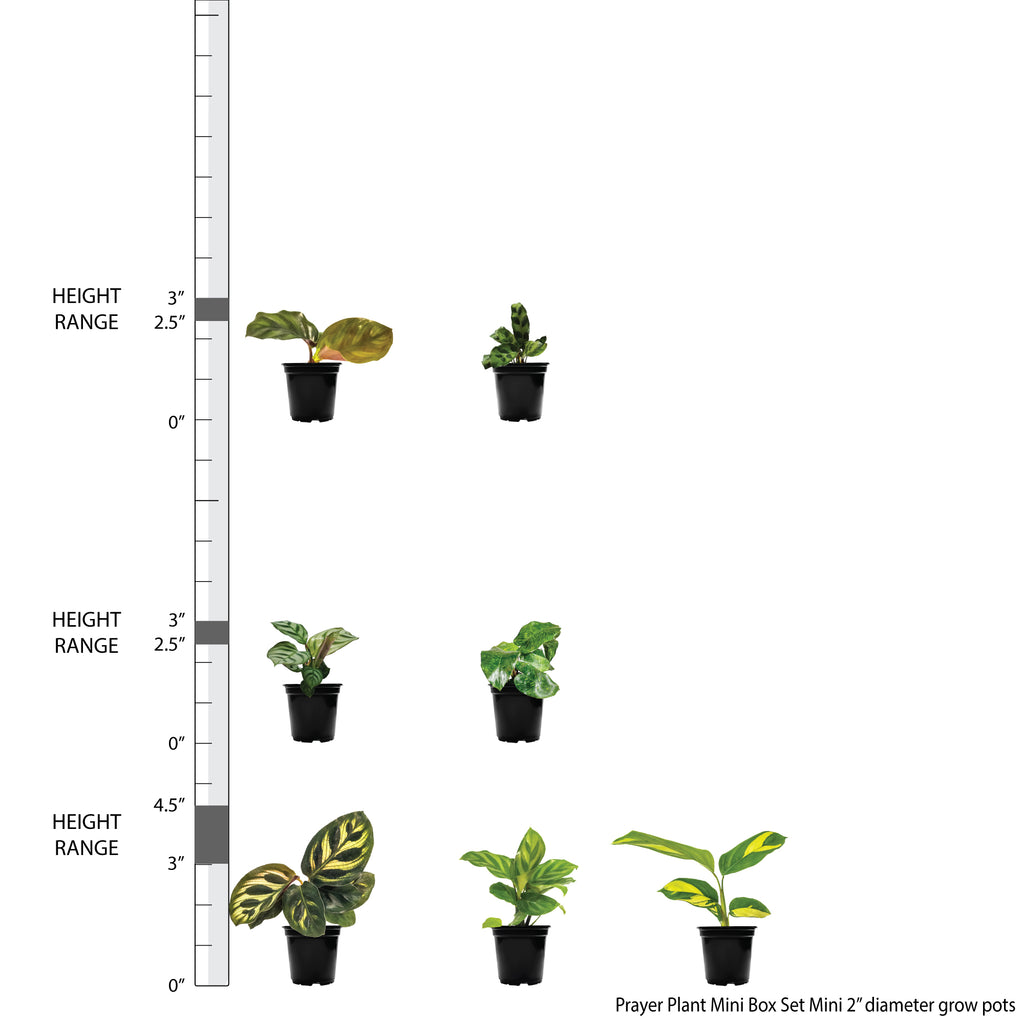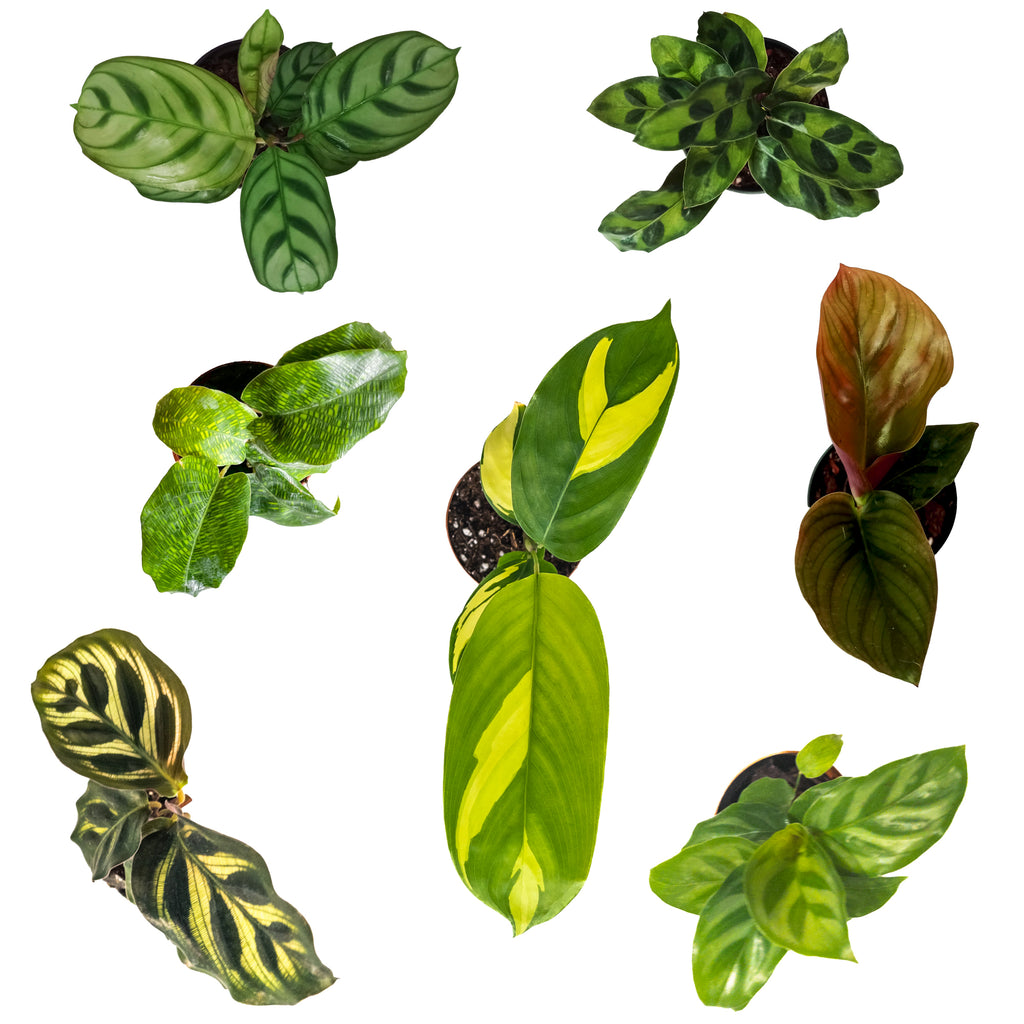 Prayer Plant Mini Box Set Mini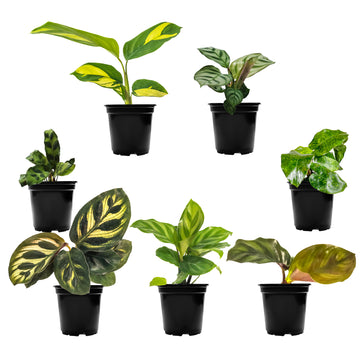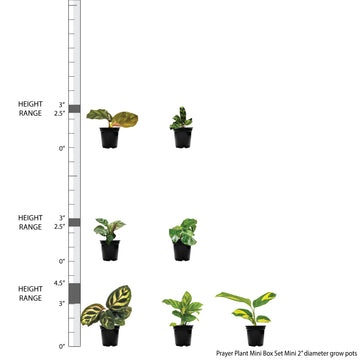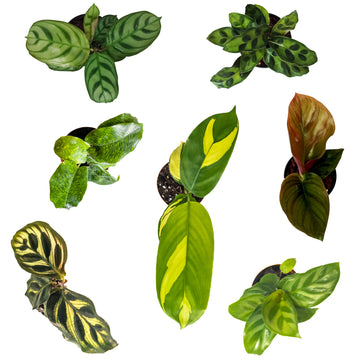 Prayer Plant Mini Box Set
Calathea Makoyana, Calathea Freddie, Ctenanthe burle-marxii, Calathea Musaica, Ctenanthe lubbersiana, Calathea fasciata and Calathea Rattlesnake
FREE SHIPPING on all orders $50 and up. NO CODE REQUIRED. Terms apply***.
Offer details
The only thing better than one Prayer Plant is seven! Thanks to our Prayer Plant Mini Box Set you can add seven stunning prayer plants to your collection. Each of these plants can be planted together for a serious dose of color and patterned leaves, or repot them into 4" diameter pots grow them to maturity.
Each set includes a mini Ctenanthe burle-marxii, Calathea Musaica, Ctenanthe lubbersiana, Calathea Makoyana , Calathea fasciata, Calathea Freddie, and the Calathea Rattlesnake in 2" diameter grow pots.
The average height of each plant is between 2.5-4.5" tall measured from the bottom of the grow pot.
Visit our in-depth Prayer Plant Care Guide for care tips!
Light: Low to Bright Indirect
Water: Medium to High
Temperature: Average
Humidity: Above Average
Pet Friendly: Yes
For tips on plant care click here.
Plant Dimensions
Minis

2.5"-4.5" in height measured from bottom of 2" diameter grow pots (sizes may vary)
Unboxing