Calathea Purple Rose
Calathea roseopicta 'Purple Rose'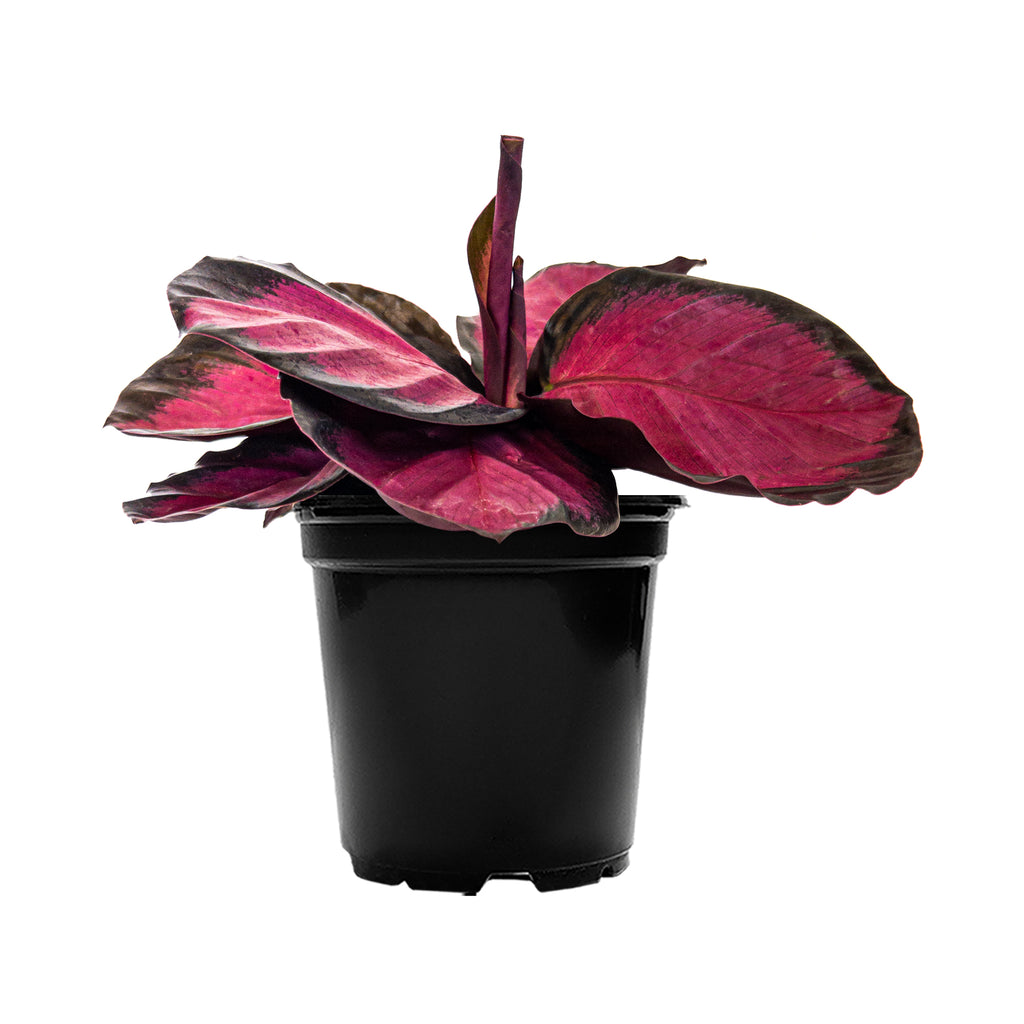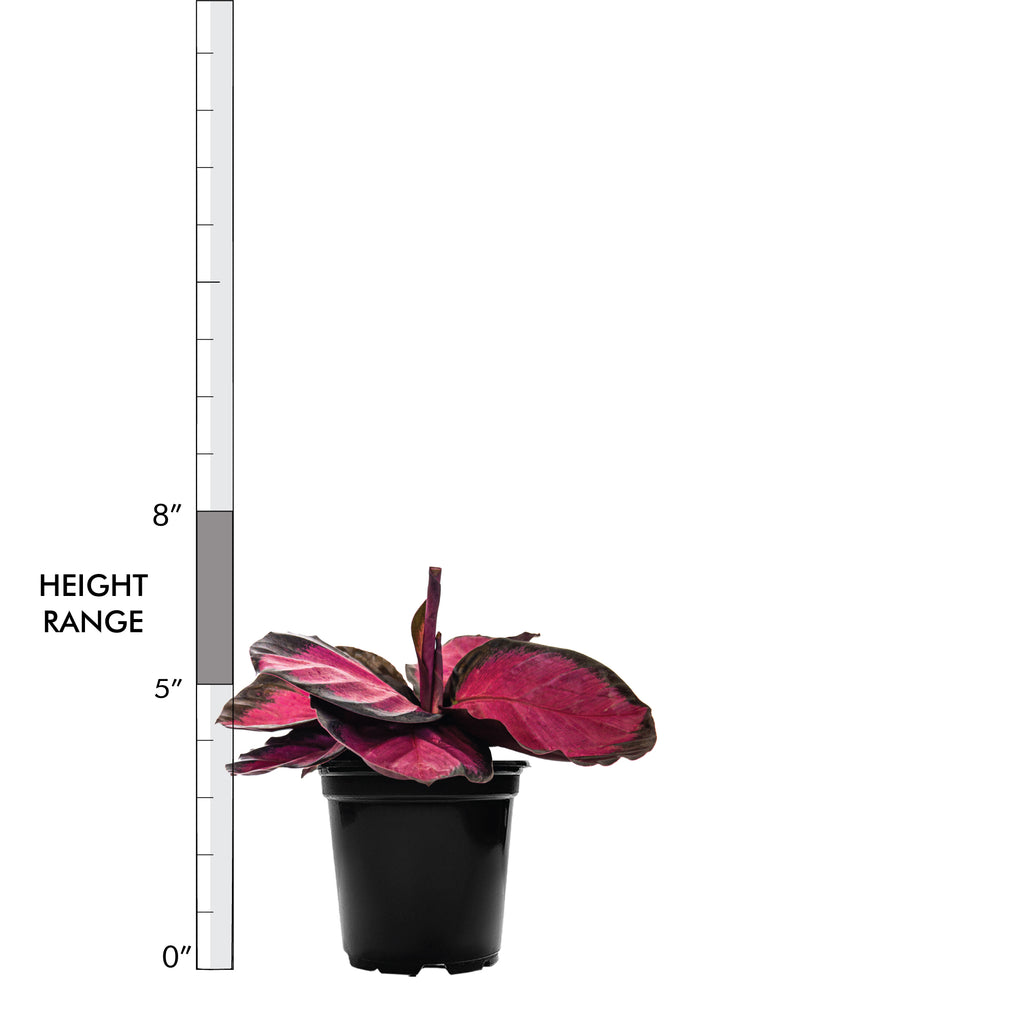 Calathea Purple Rose Small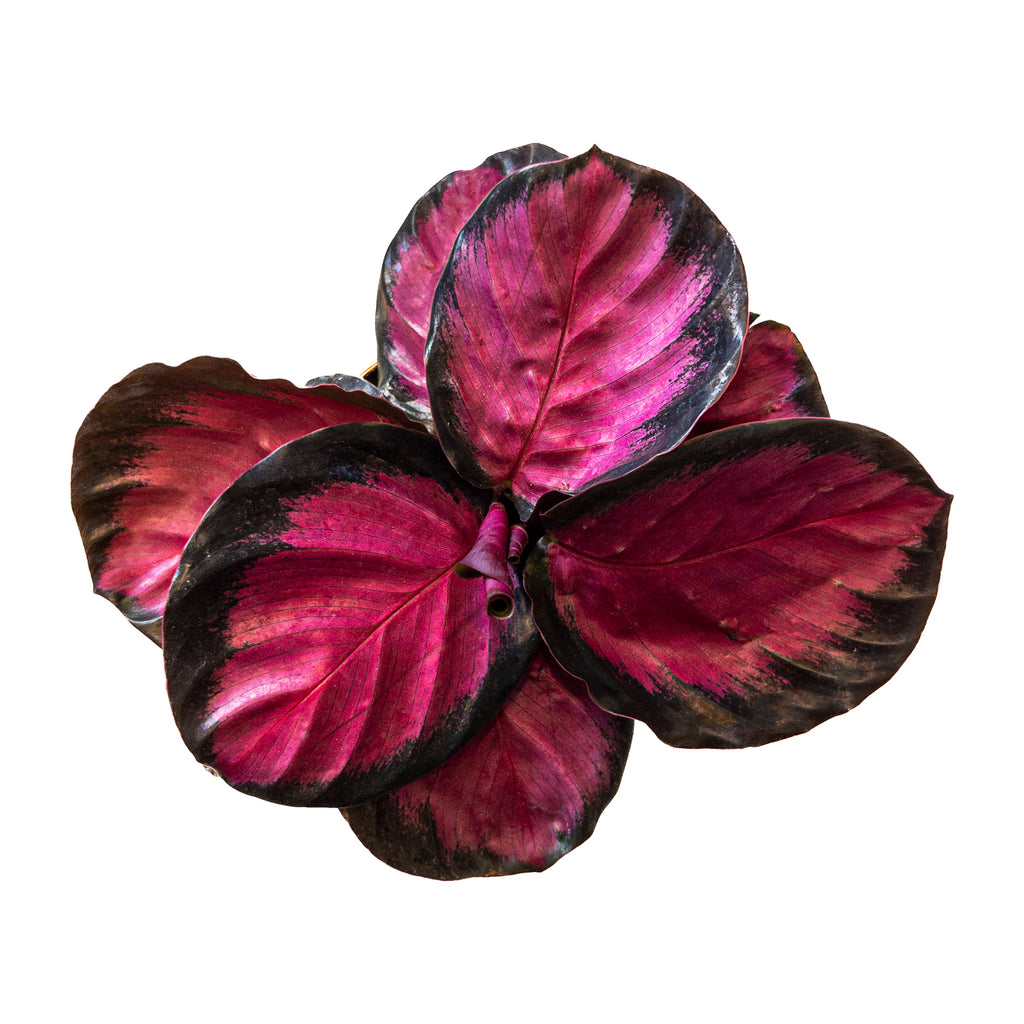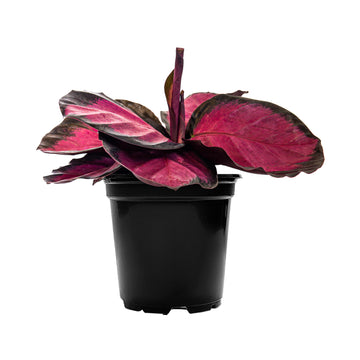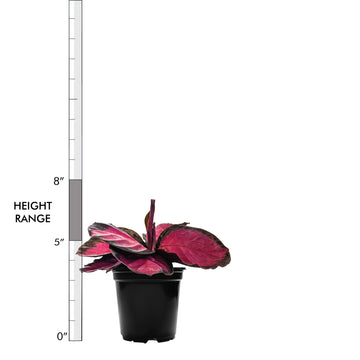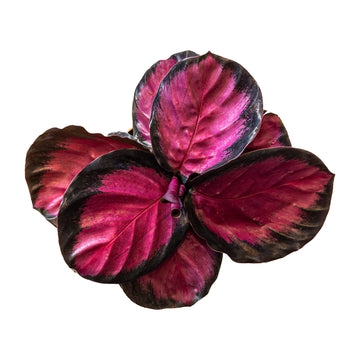 Calathea Purple Rose
Calathea roseopicta 'Purple Rose'
FREE SHIPPING on all orders $50 and up. NO CODE REQUIRED. Terms apply***.
Offer details
This Prayer Plant will grab your attention. It's hard to look away once you set your eyes on it because it has a way of changing its color over time, evolving from vibrant magenta to rich purple, depending on the light it receives. The large foliage and its dense form make this Calathea Purple Rose worth providing the extra humidity it needs to flourish. Calathea indoor plants do well in a kitchen, bathroom, or any area with extra moisture in the air. Using a humidifier or a pebble tray with water can help give calathea the extra dampness they crave.
Visit our in-depth Calathea Purple Rose Plant Care Guide for more care tips!
Learn what to do when you first receive your plants in this easy-to-follow Unboxing Guide!
Light: Medium to Bright Indirect Light
Water: High
Temperature: Average
Humidity: Above Average
Pet Friendly: Yes
For tips on plant care click here.