Calathea Quartet
Calathea Musaica, Calathea Freddie, Calathea Marion and Calathea Makoyanna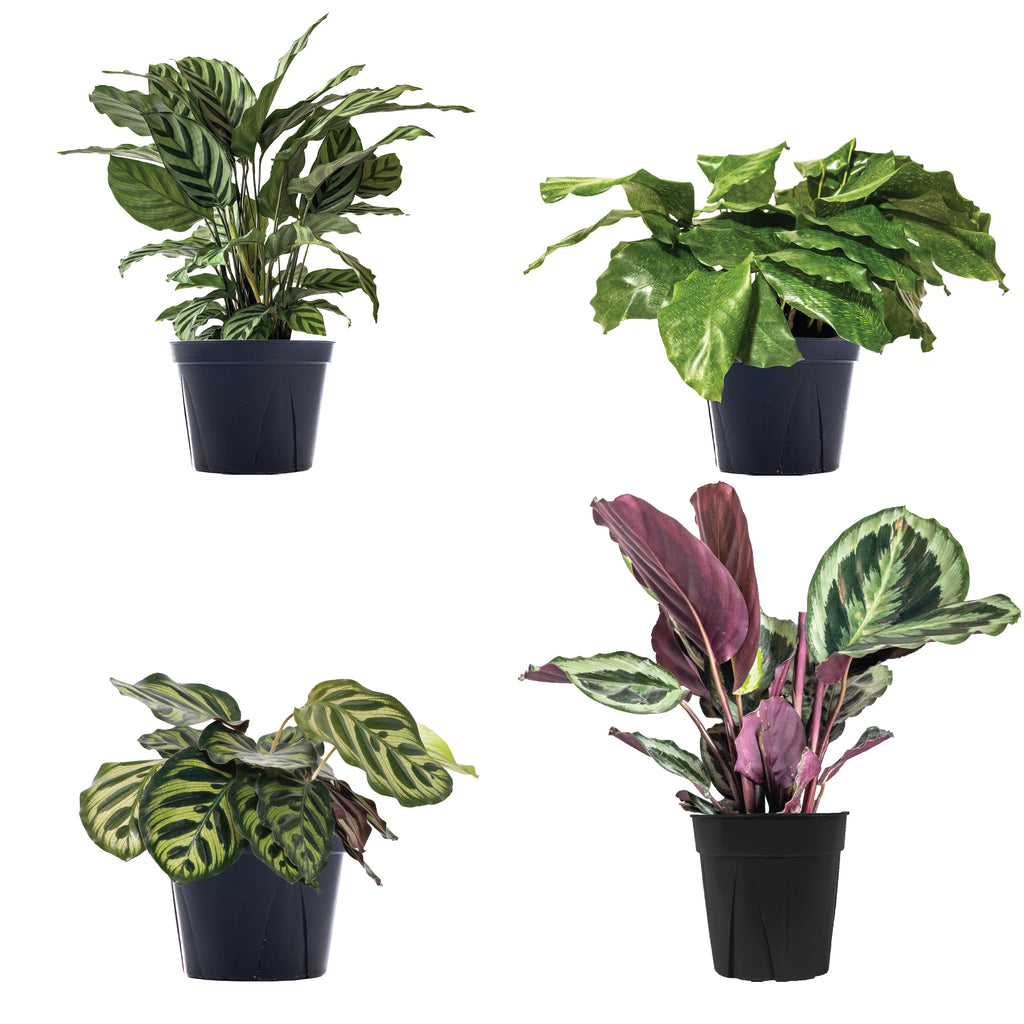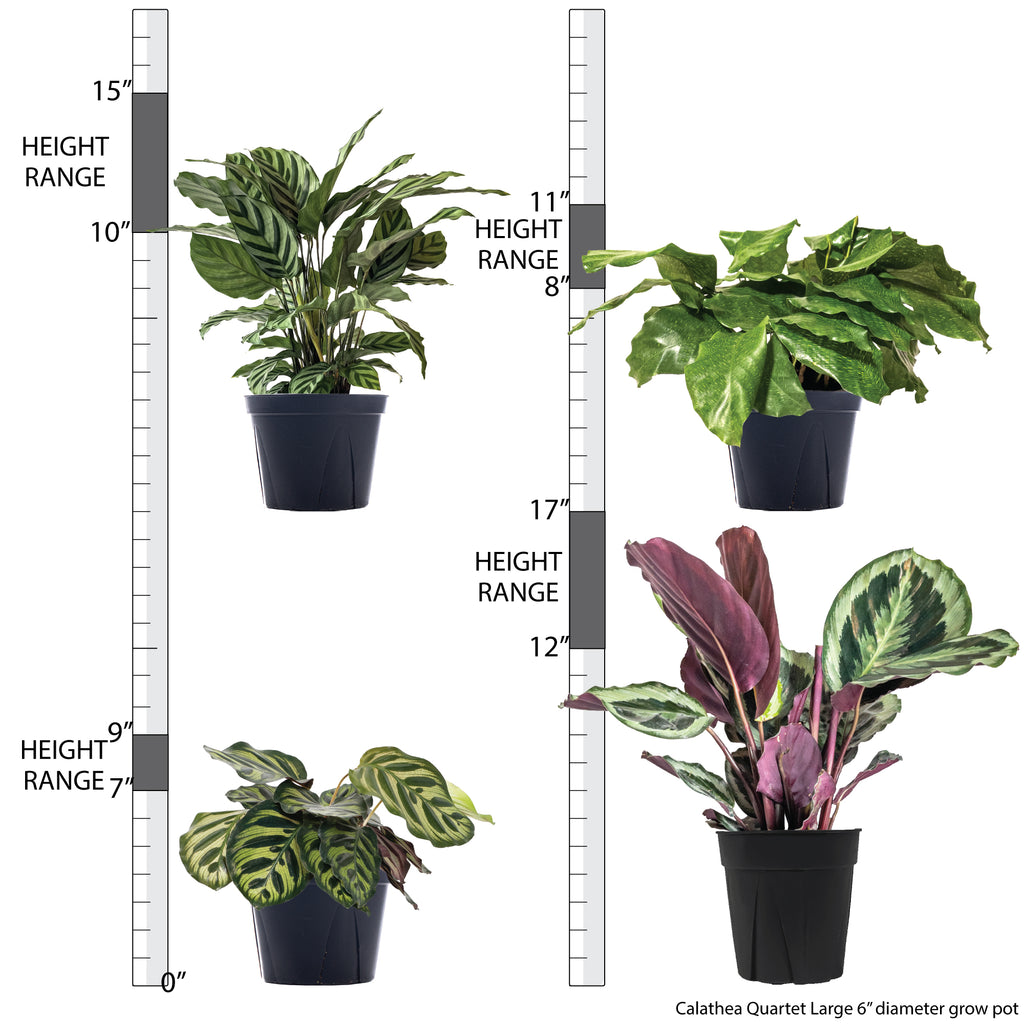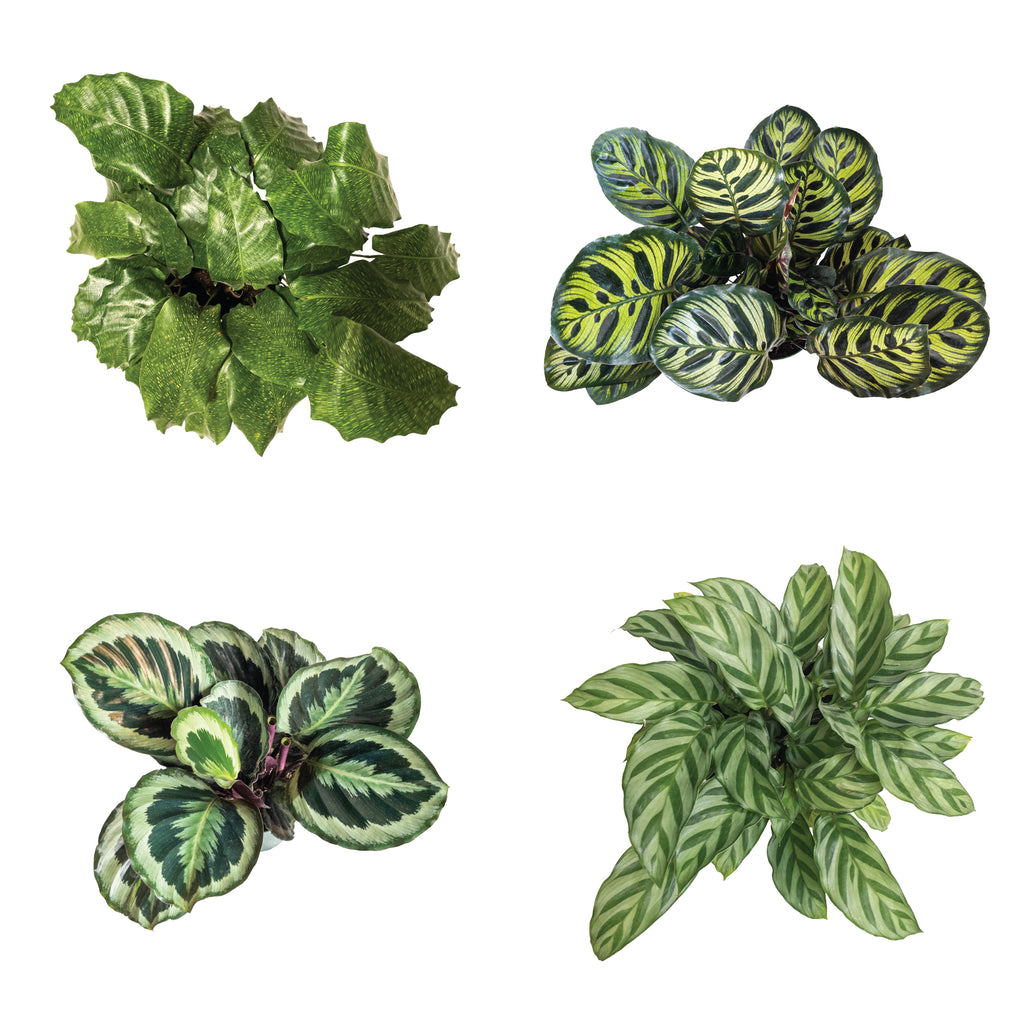 Calathea Quartet Large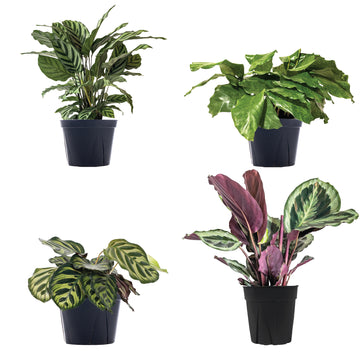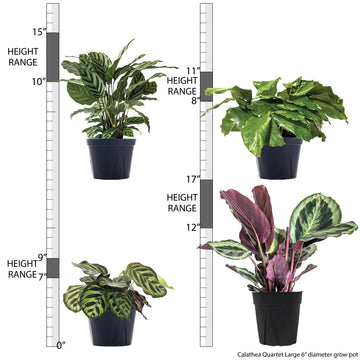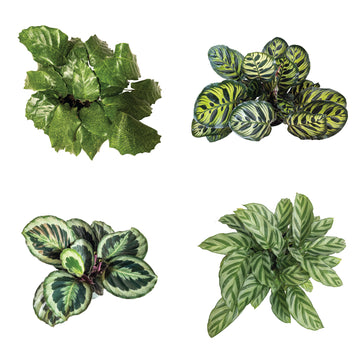 Calathea Quartet
Calathea Musaica, Calathea Freddie, Calathea Marion and Calathea Makoyanna
Breathe deep and let out your loudest vibrato because these Prayer Plants just stepped on stage! These large, 6" diameter grow pots of leafy loudmouths strut their color like they own the auditorium.
All four of these Calatheas respond to an atmosphere with higher humidity and can be placed in a room with indirect sunlight for best results. Water them when the soil is partially dry and clean their leaves once a month so they can absorb more light! It also helps them look their best for their audience.
Each set includes a large Calathea Marion, Makoyana, Musaica, and Freddie, all sold in 6" diameter grow pots.(ceramic pots sold separately)

Visit our in-depth Calathea Plant Care Guide for more care tips!
Learn what to do when you first receive your plants in this easy-to-follow Unboxing Guide!
Light: Low to Bright Indirect
Water: Medium to High
Temperature: Average
Humidity: Above Average
Pet Friendly: Yes
For tips on plant care click here.
Plant Dimensions
Heights range from 7"-17" measured from bottom of 6" diameter grow pot (sizes may vary)
Unboxing