Chinese Evergreen Red Emerald
Aglaonema commutatum 'Red Emerald'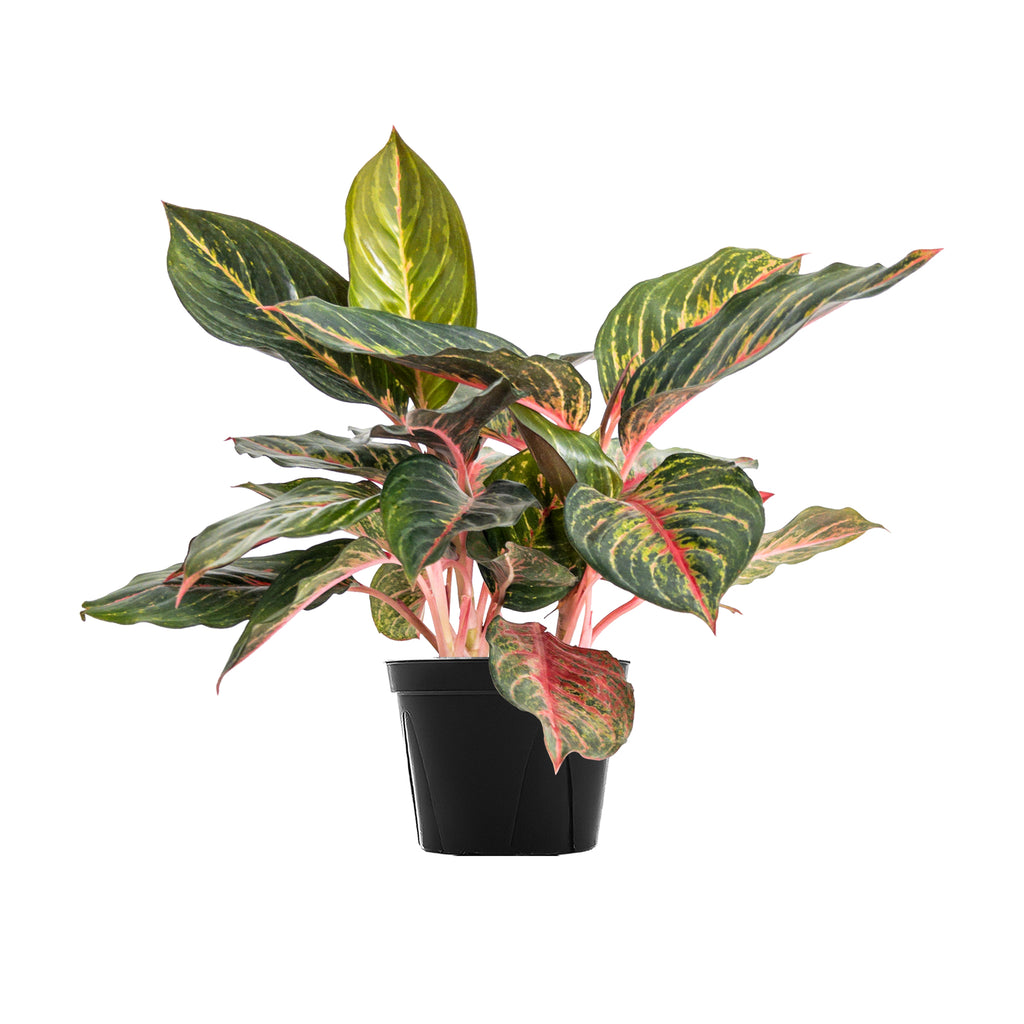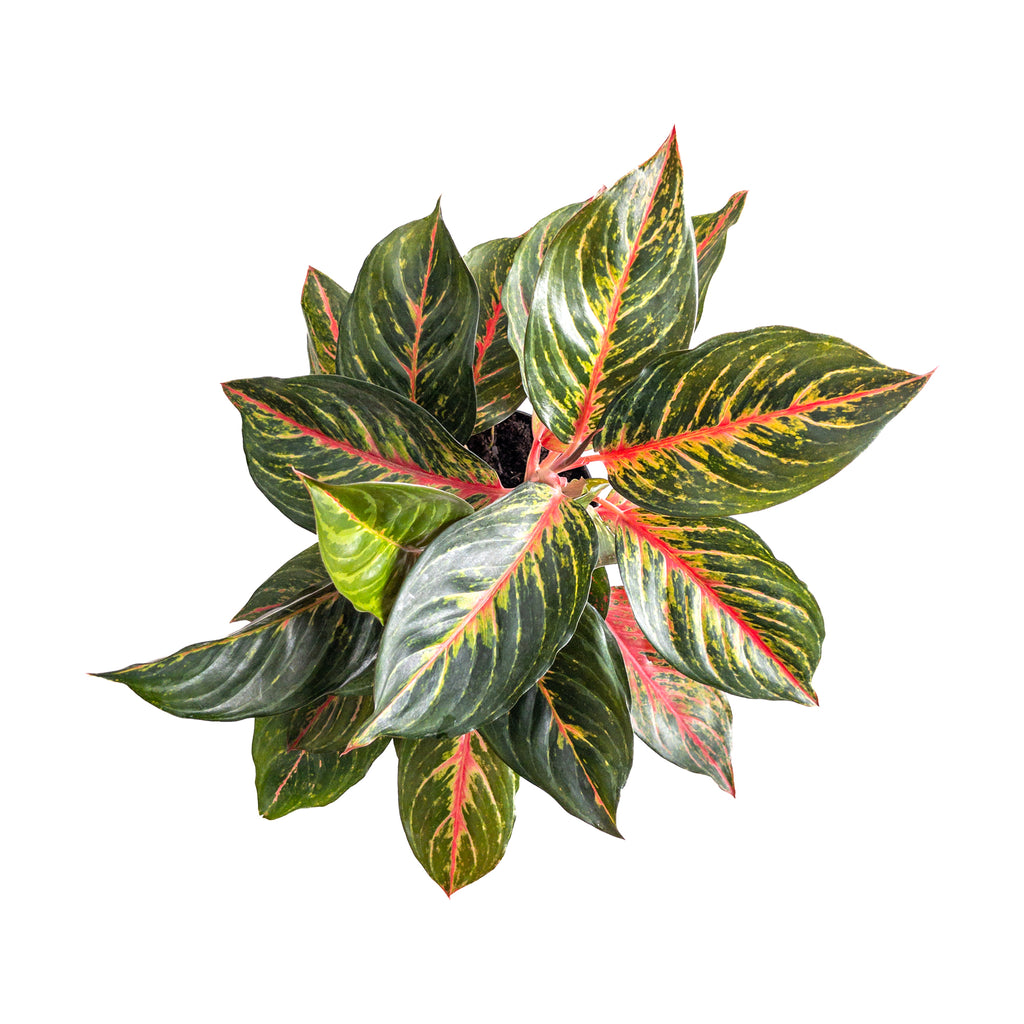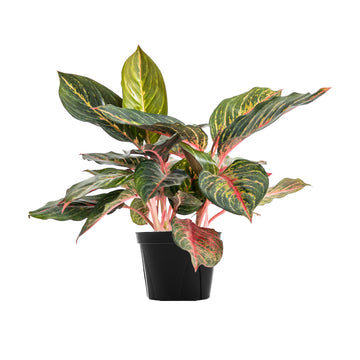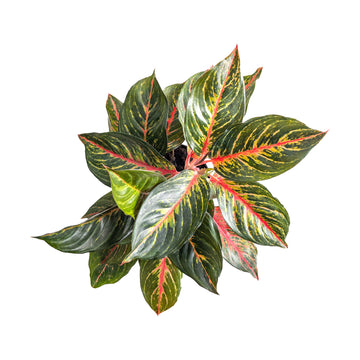 Chinese Evergreen Red Emerald
Aglaonema commutatum 'Red Emerald'
Chinese Evergreen brings beauty to a new level. Its leaves have a glossy texture that emphasizes the deep red veins. The leaves may also have splashes or streaks of silver or gray, adding to their visual interest. The plant can grow up to 2-3 feet tall and wide, making it an ideal choice for a floor plant or a large tabletop display.
Like other Chinese Evergreens, Red Emerald is a low-maintenance plant that can thrive in low to medium light conditions and with infrequent watering. It prefers well-draining soil and does best when allowed to dry out slightly between waterings. It is also known for its air-purifying properties, making it a great choice for indoor spaces. Red Emerald can also produce small, inconspicuous flowers on a spiky inflorescence, although these are not typically the plant's main attraction. This plant is toxic if ingested. Keep away from pets and small children. It may also cause skin irritation.

Visit our in-depth Chinese Evergreen Plant Care Guide for more care tips!

Learn what to do when you receive your plants in this easy-to-follow Unboxing Guide!
This product cannot be shipped to California. Sorry!
Plant Dimensions
Large

10"-16" in height measured from bottom of 6" diameter grow pot (sizes may vary)
Unboxing