Alocasia Hilo Beauty
Caladium praetermissum 'Hilo Beauty'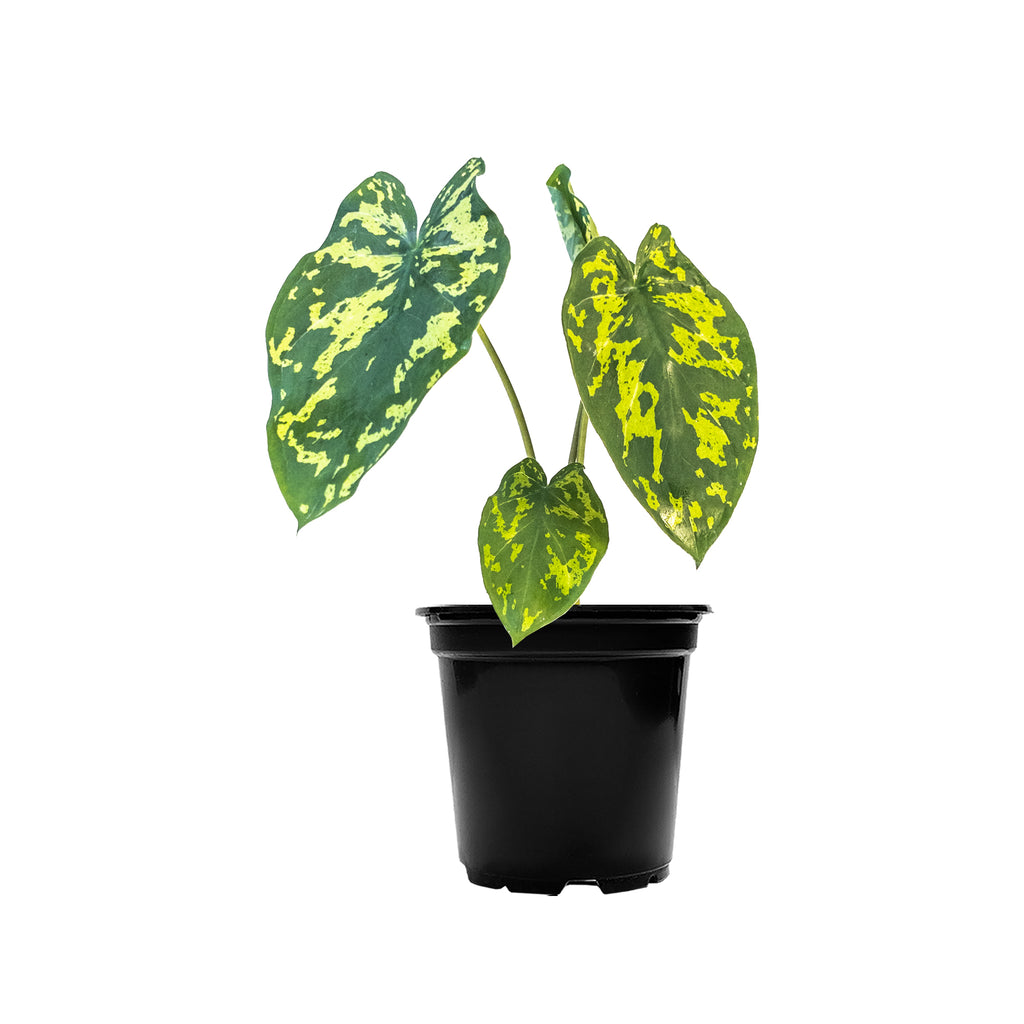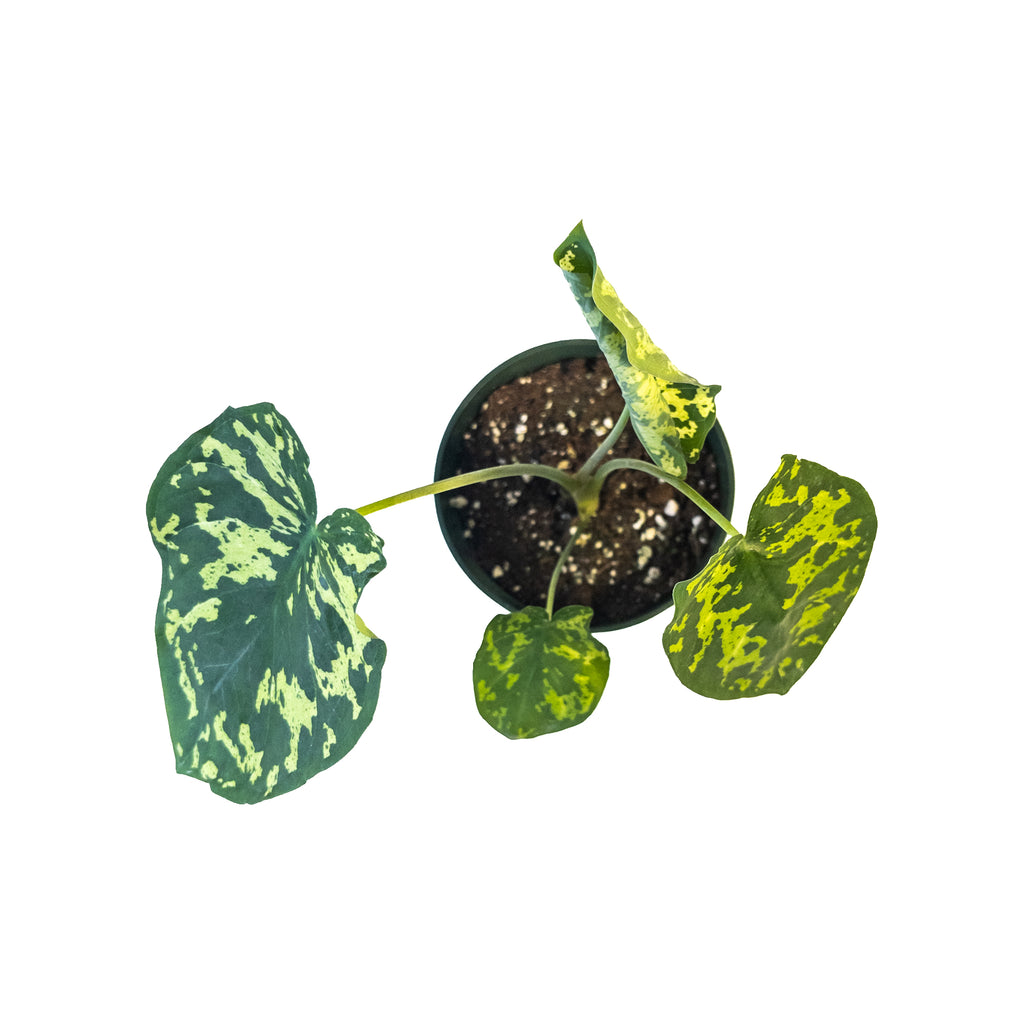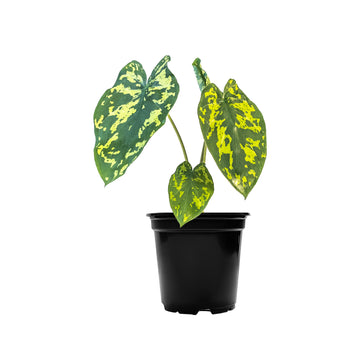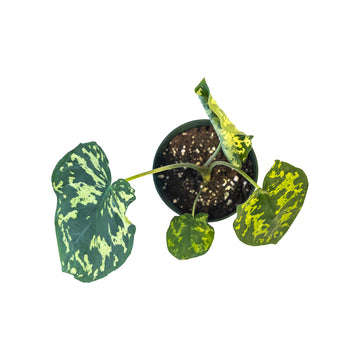 Alocasia Hilo Beauty
Caladium praetermissum 'Hilo Beauty'
Are you ready for a treat? This highly patterned Elephant Ear Hilo Beauty is remarkable with its daring colors and luminosity. If there's an alocasia (colocasia) that can turn heads, then this is the one! Provide Hilo Beauty with ample indirect sunlight and fertilize routinely to encourage gorgeous new growth! They are not prolific growers when the temperatures are low, so keep them warm. Alocasias love high humidity levels of over 60%. This plant is toxic if ingested and may cause skin irritation. Keep away from pets and children. This gorgeous houseplant is tender and might experience some wilting during shipping, so make sure to provide it with bright indirect light and let it plump back up!
Visit our in-depth Alocasia Plant Care Guide for more care tips!
Learn what to do when you receive your plants in this easy-to-follow Unboxing Guide!
Light: Medium to Bright Indirect
Water: Medium
Temperature: Average
Humidity: Above Average
Pet Friendly: No
For tips on plant care click here.
Plant Dimensions
Small

14"-17" in height measured from bottom of 4" diameter grow pot (sizes may vary)
Unboxing