Chinese Evergreen Maria Extra Large
Aglaonema commutatum 'Maria'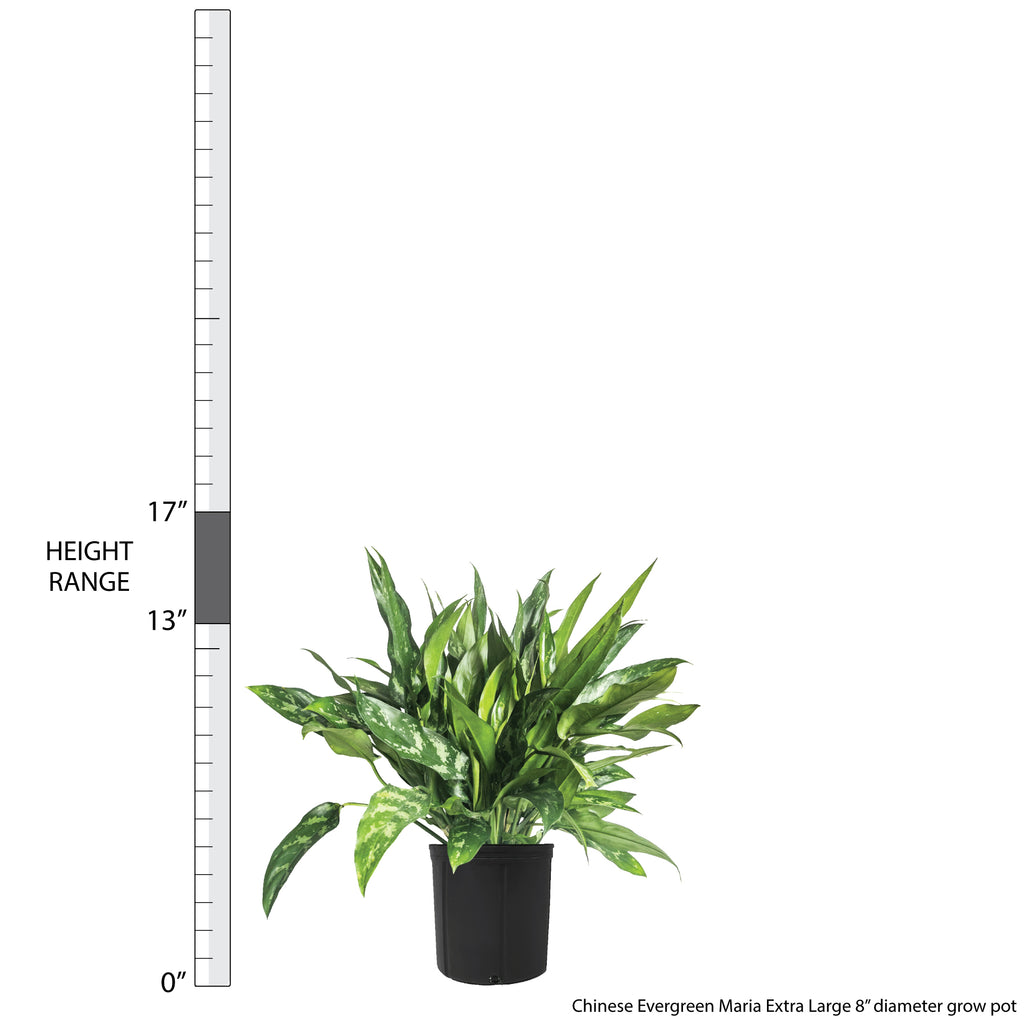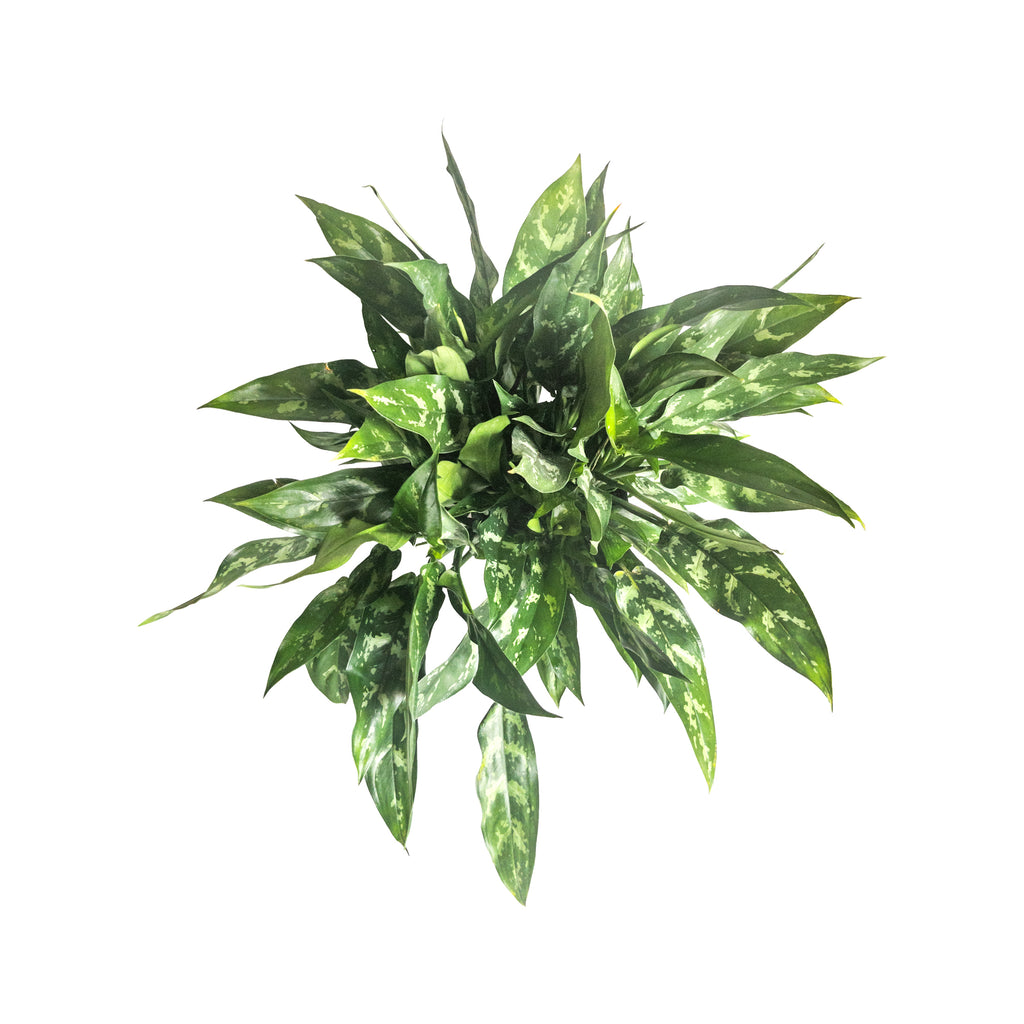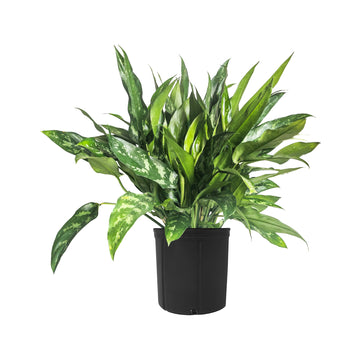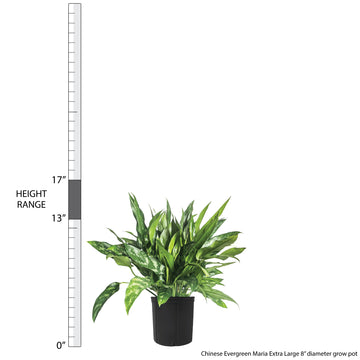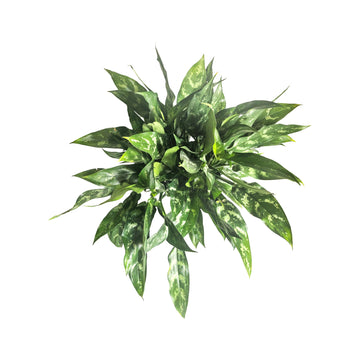 Chinese Evergreen Maria Extra Large
Aglaonema commutatum 'Maria'
Voted "Most Likely to Please," this low-light tolerant indoor plant deserves the distinction. The chiaroscuro leaves of this Chinese Evergreen inspire calmness and tranquility, and its upright habit will fill bare wall space with sword-like leaves. This easy-care aglaonema's ability to thrive in virtually any home or office space is particularly pleasing! This plant is toxic if ingested and may cause skin irritation. Keep away from pets and small children. 
Visit our in-depth Chinese Evergreen Plant Care Guide for more care tips!
Learn what to do when you receive your plants in this easy-to-follow Unboxing Guide!
Plant Dimensions
Extra Large

13"-17" in height measured from bottom of 8" diameter grow pot (sizes may vary)
Unboxing