Sansevieria laurentii Extra Large
Sansevieria laurentii (Snake Plant)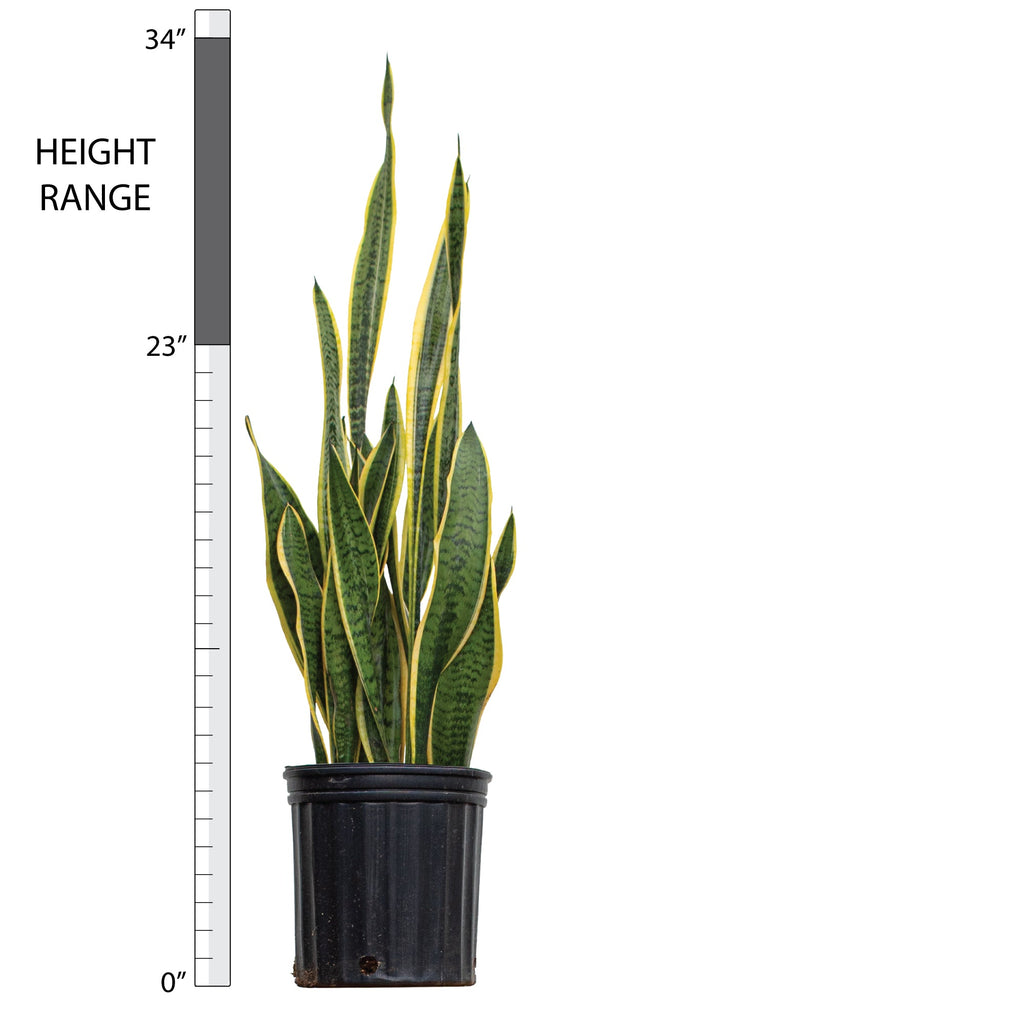 Sansevieria Laurentii Extra Large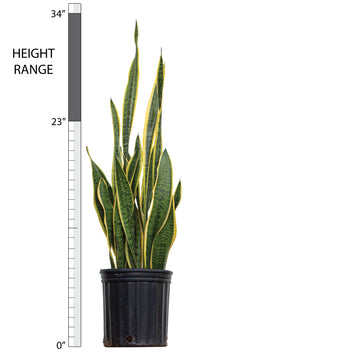 Sansevieria laurentii Extra Large
Sansevieria laurentii (Snake Plant)
Standing proud and owning its vertical yellow stripes is what the Sansevieria laurentii does best. This plant is not afraid of imperfect conditions, so don't let the yellow color fool you into thinking it's unhealthy. Yellow is the color you want from this plant, and if you include the sansevieria in your plant collection, you will add variety and brightness. This plant's excellent air-purifying and easy-care qualities are particularly attractive: it will add a little extra oxygen to your home and require minimal light and water. Therefore, the sansevieria is an excellent beginner plant and makes a perfect housewarming gift. This plant is toxic if ingested. Keep away from pets and small children. It may also cause skin irritation.
Visit our in-depth Snake Plant Care Guide for more care tips!
Learn what to do when you first receive your plants in this easy-to-follow Unboxing Guide!
Plant Dimensions
Extra Large

23"-34" in height measured from bottom of 8" diameter grow pot (sizes may vary)
Unboxing