Cylinder Pot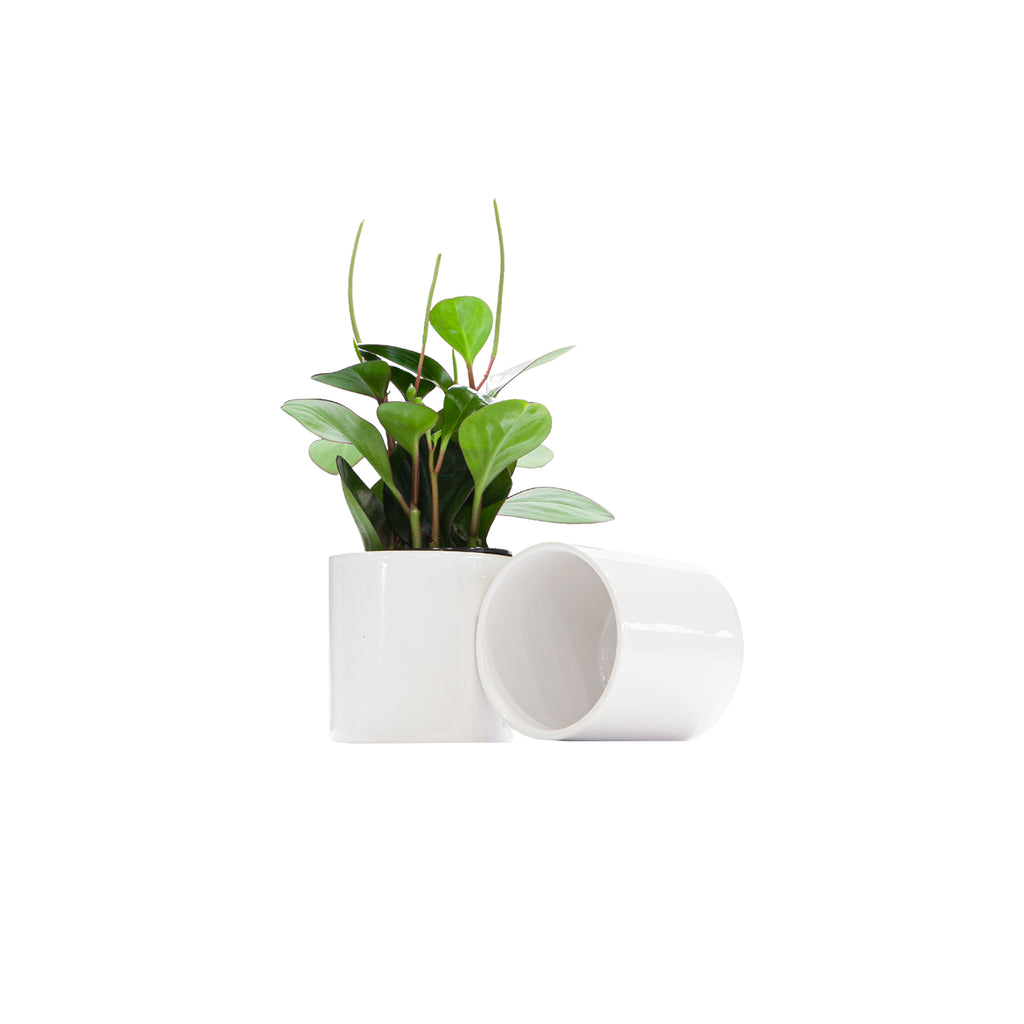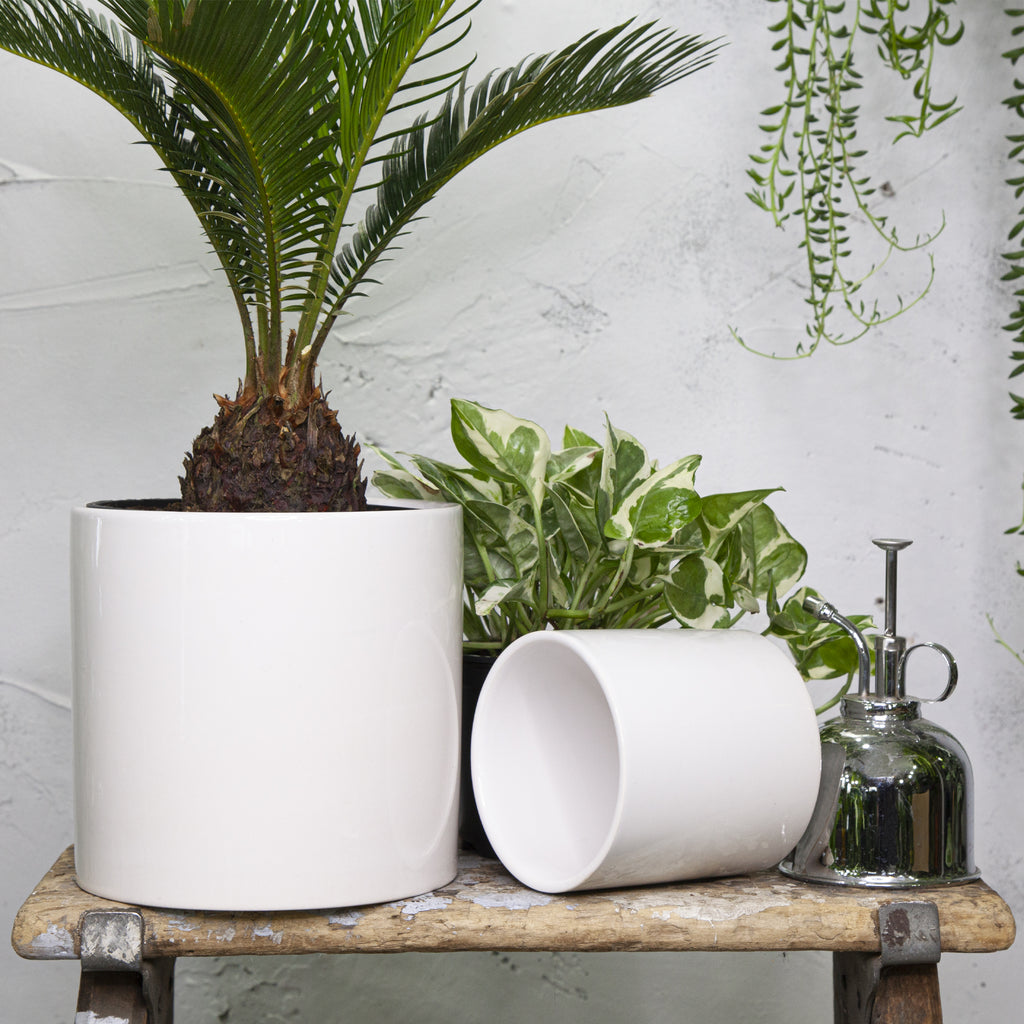 Large and Small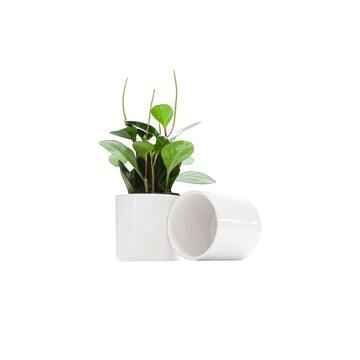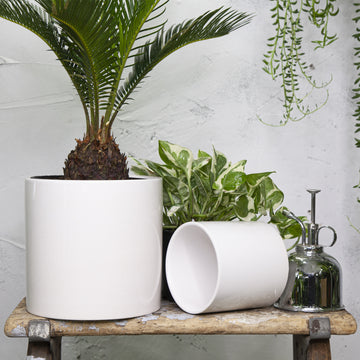 Cylinder Pot
Our Cylinder pot is a modern, sleek ceramic cover pot that will bring a sense of style and calm to your interior spaces. These white glazed cache-pots perfectly fit over 6" and 4" diameter grow pots, making plant care simple by allowing you to water your plants and drain the excess water with ease.
The small Cylinder Pots is available in sets of 2, 3, and 4. The large pot may be purchased individually.
Because ceramic pots are not 100% waterproof, take care to remove any pooled water that collects at the bottom.