Dieffenbachia Cougar Extra Large
Dieffenbachia seguine 'Cougar'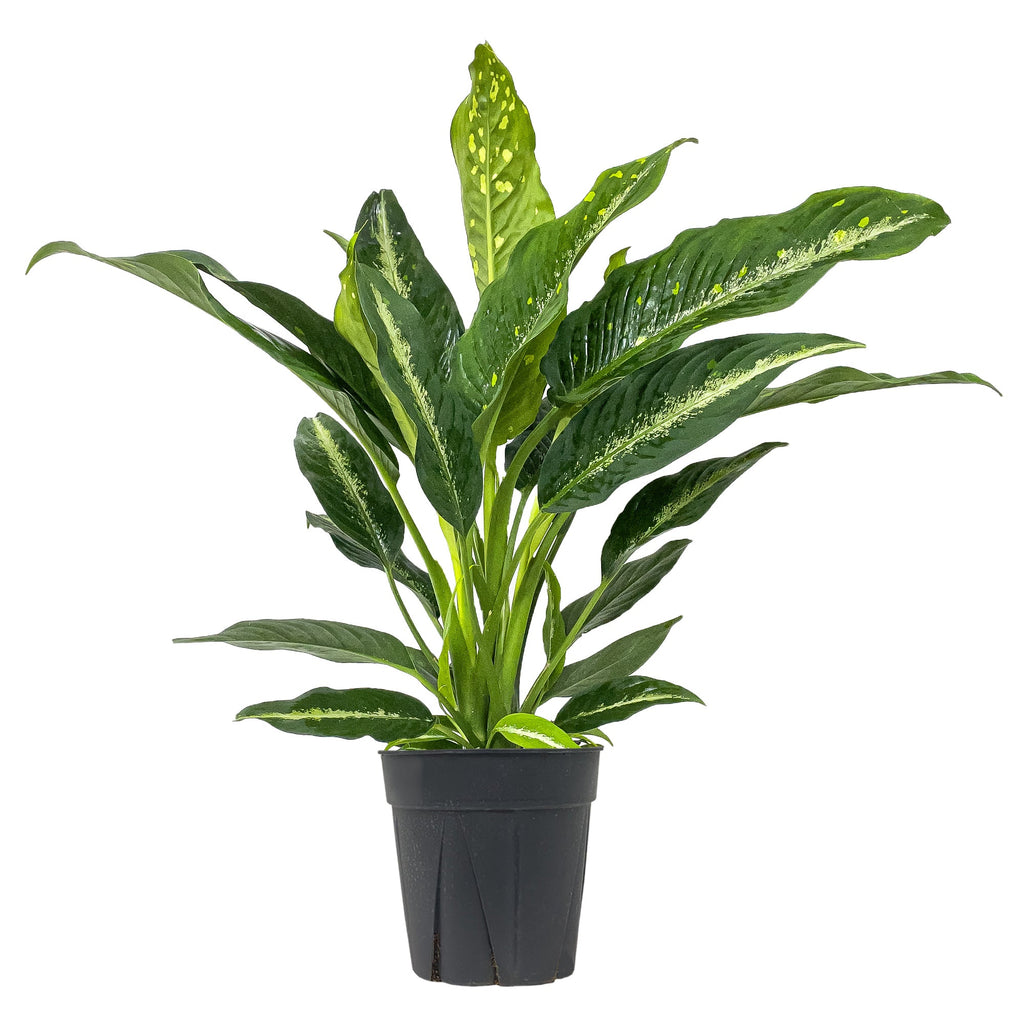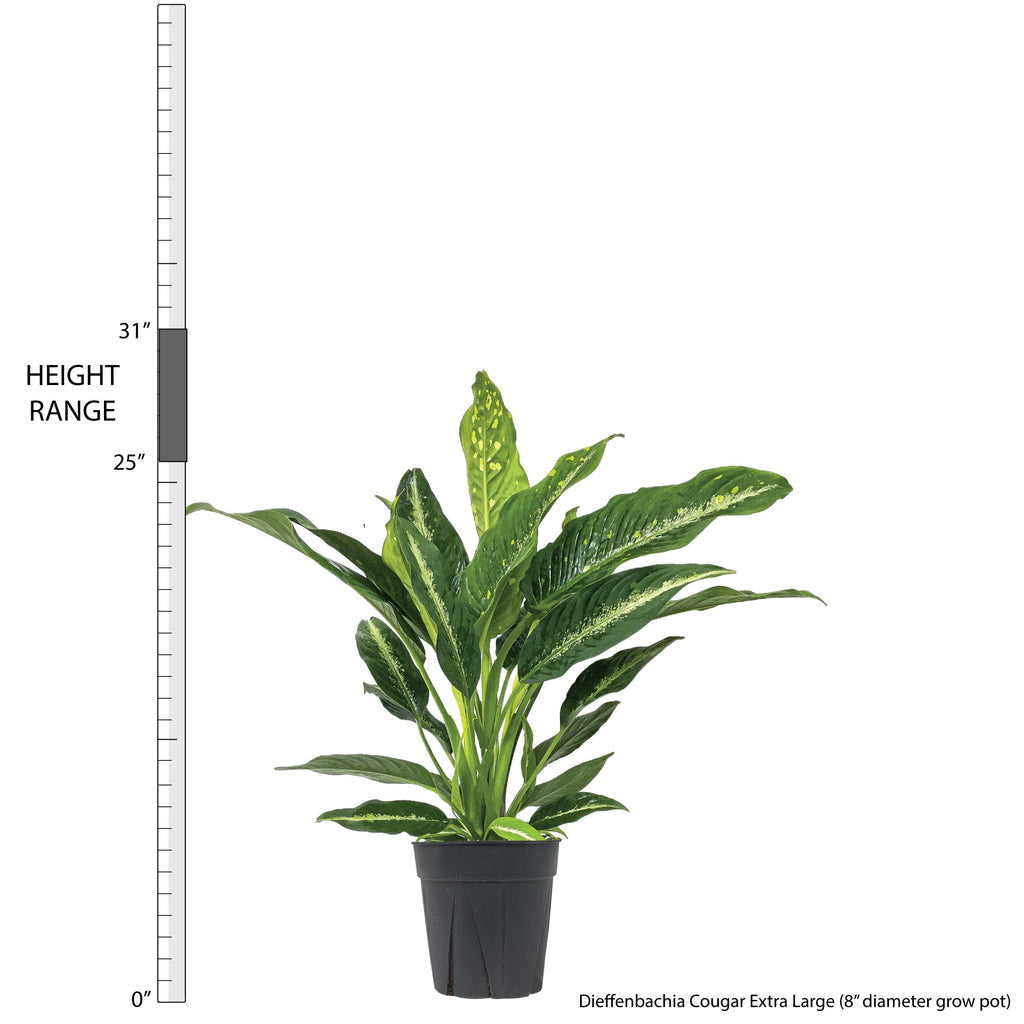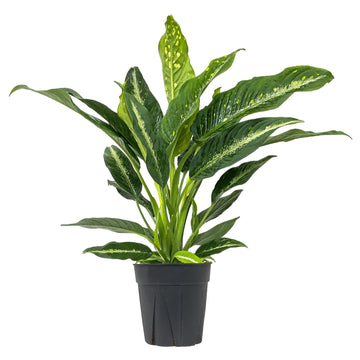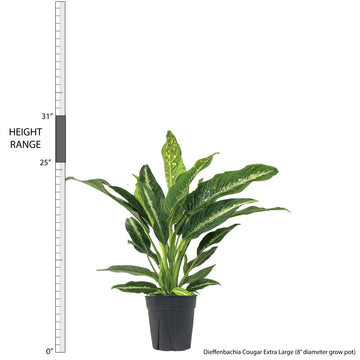 Dieffenbachia Cougar Extra Large
Dieffenbachia seguine 'Cougar'
Please close your eyes and imagine the sound of the jungle and wildness with this beautiful beast of a houseplant! Dieffenbachia Cougar will get its claws in you with its dramatic white stripes and low-maintenance care needs. Seriously, they do not require much attention and can be set in wide spaces ranging from low to bright indirect light! You might let out a little roar and air-paw it each time you walk by! This plant is toxic if ingested. Keep away from pets and small children. It may also cause skin irritation.
Visit our in-depth Dieffenbachia Plant Care Guide for more care tips!
Learn what to do when you receive your plants in this easy-to-follow Unboxing Guide!
Light: Low to Medium Indirect
Water: Medium
Temperature: Average
Humidity: Above Average
Pet Friendly: No
For tips on plant care click here.
Plant Dimensions
Extra Large

25"-31" in height measured from bottom of 8" diameter grow pot (sizes may vary)
Unboxing