Dieffenbachia Tropic Maryanne Extra Large
Dieffenbachia Seguine 'Tropic Marianne'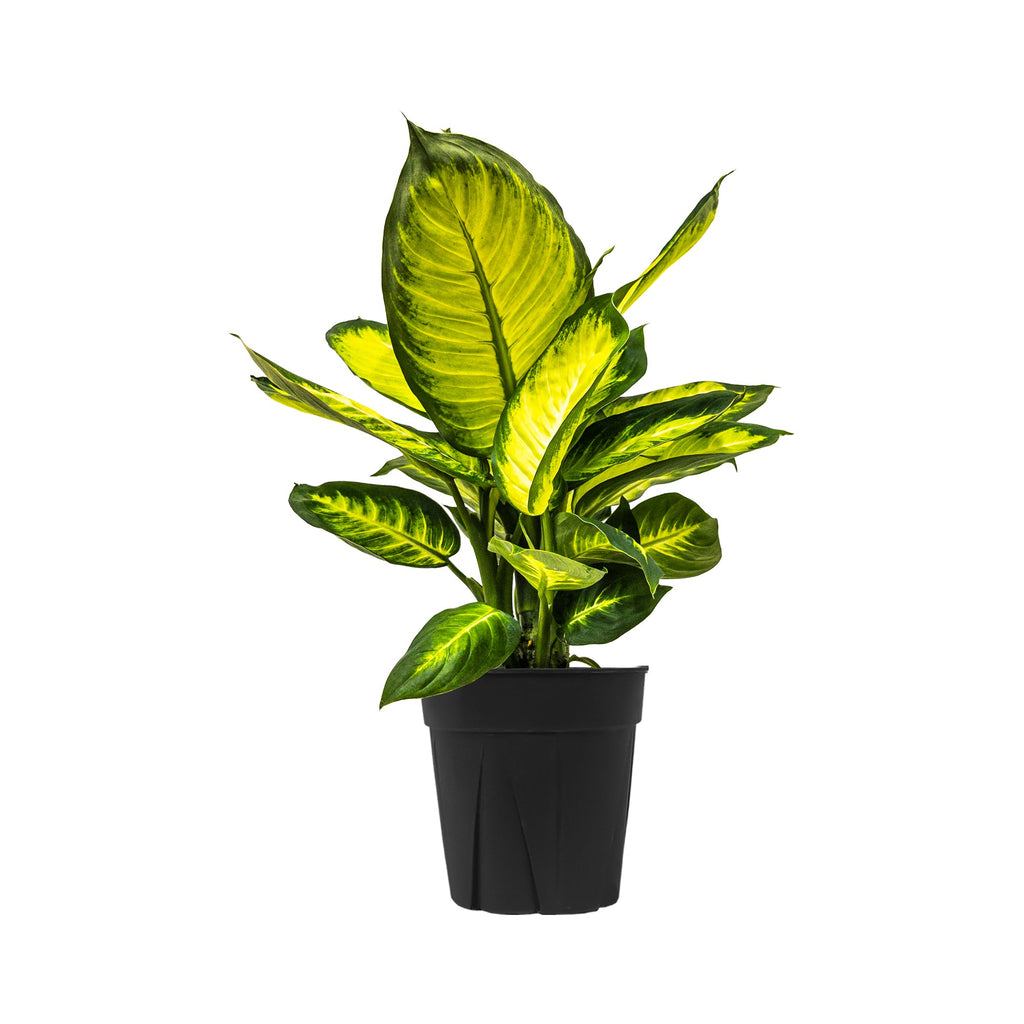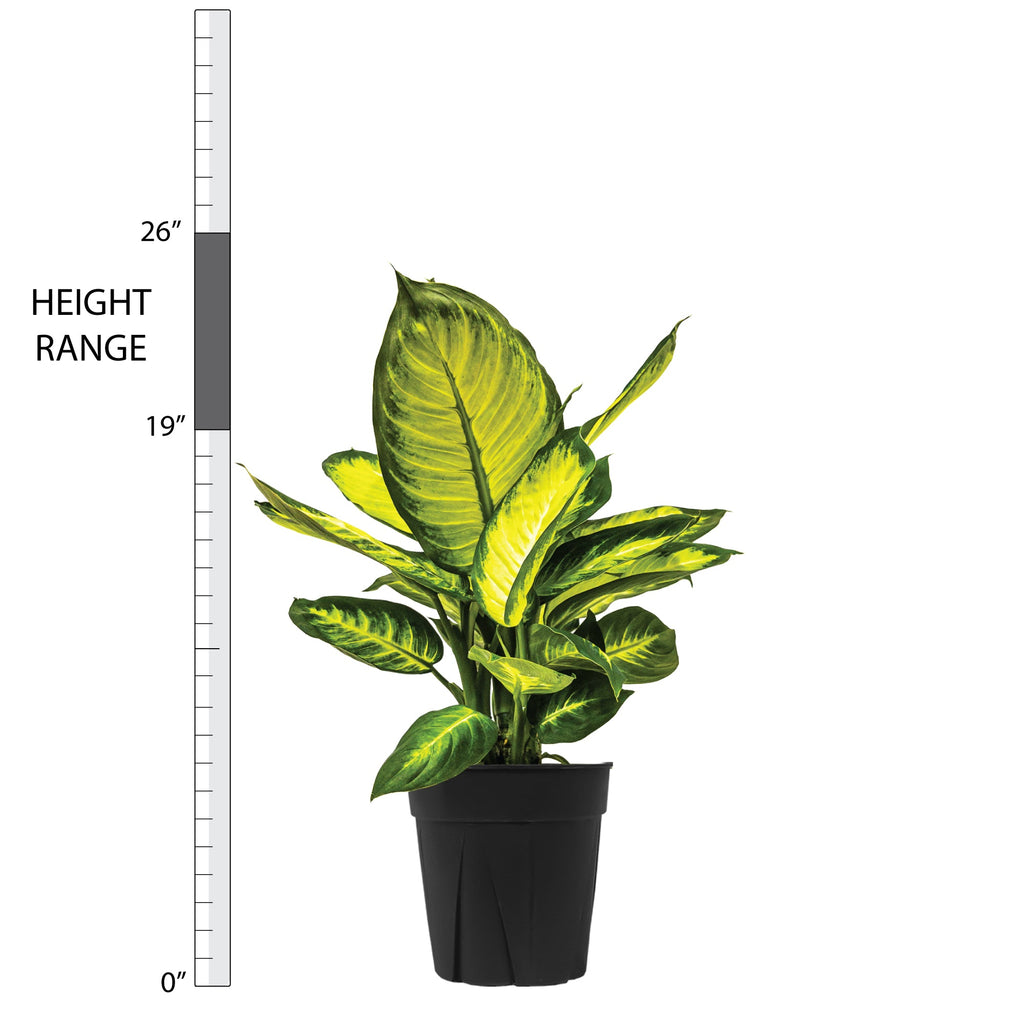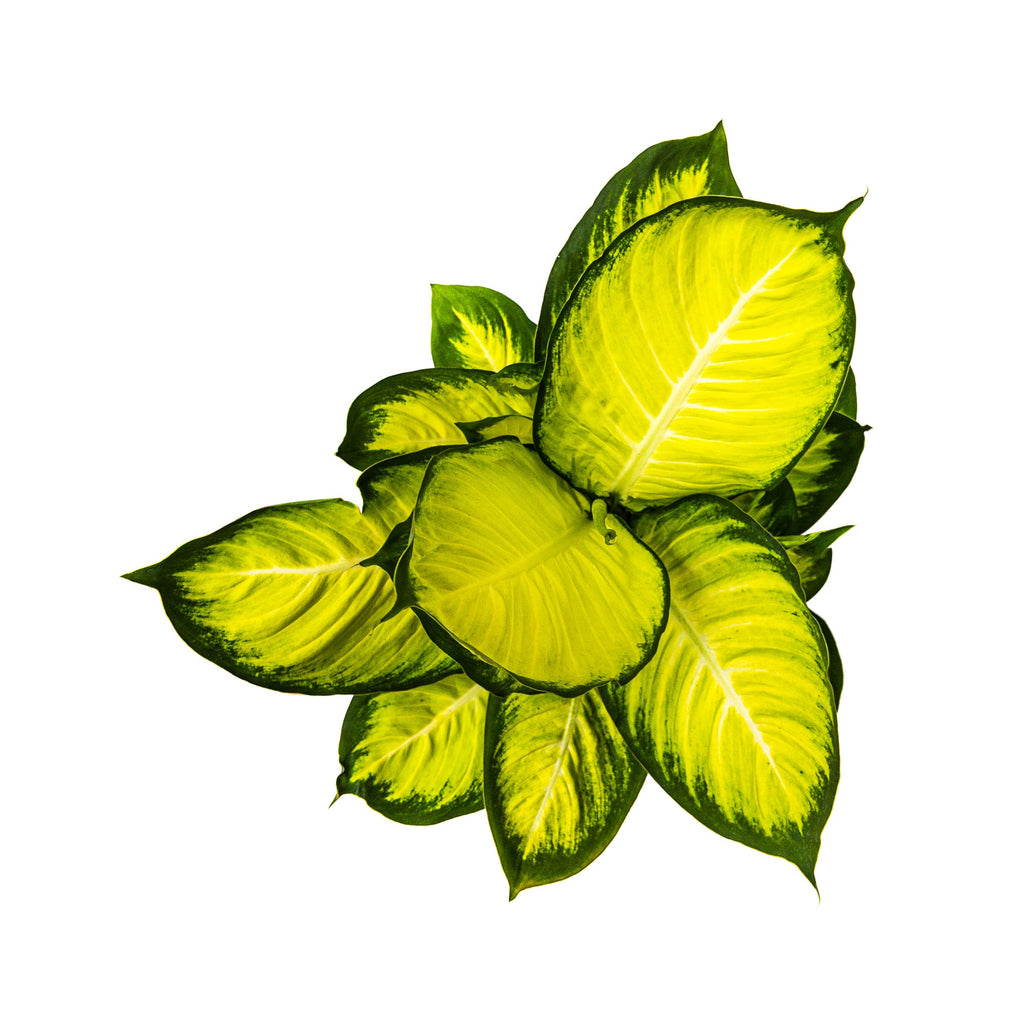 Dieffenbachia Tropic Maryanne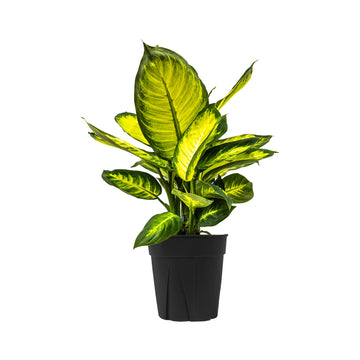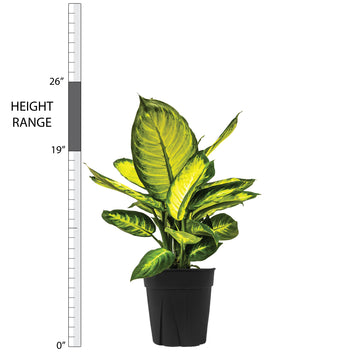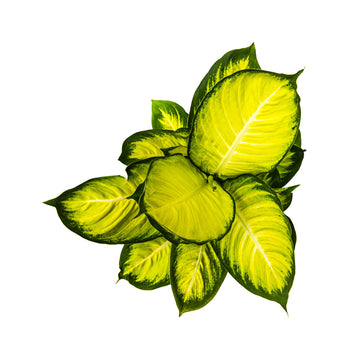 Dieffenbachia Tropic Maryanne Extra Large
Dieffenbachia Seguine 'Tropic Marianne'
Like nature presenting you with a blank slate, the large leaves of this Dieffenbachia Tropic Maryanne houseplant feature deep green borders framing creamy white centers that seem to be longing for color. Less is more, as they say. The best part of owning this easy-care indoor plant is its tolerance for being placed in virtually any space within your home or office! This plant is toxic if ingested. Keep away from pets and small children. It may also cause skin irritation.
Visit our in-depth Dieffenbachia Plant Care Guide for more care tips!
Learn what to do when you receive your plants in this easy-to-follow Unboxing Guide!
Light: Low to Medium Indirect
Water: Medium
Temperature: Average
Humidity: Above Average
Pet Friendly: No
For tips on plant care click here.
Plant Dimensions
Extra Large

19"-26" in Height measured from bottom of 8" diameter grow pot (sizes may vary)
Unboxing