Dieffenbachia 'White Dragon'
Dieffenbachia seguine 'Camouflage'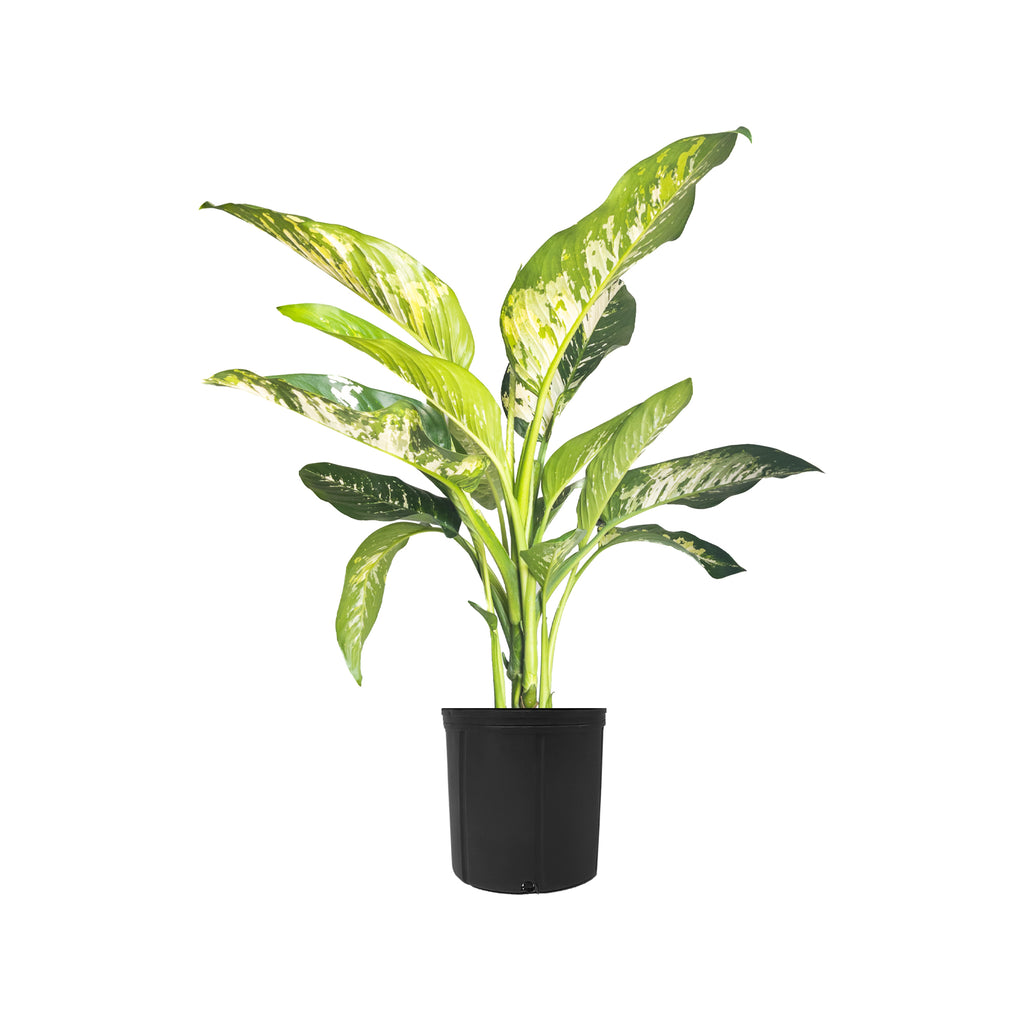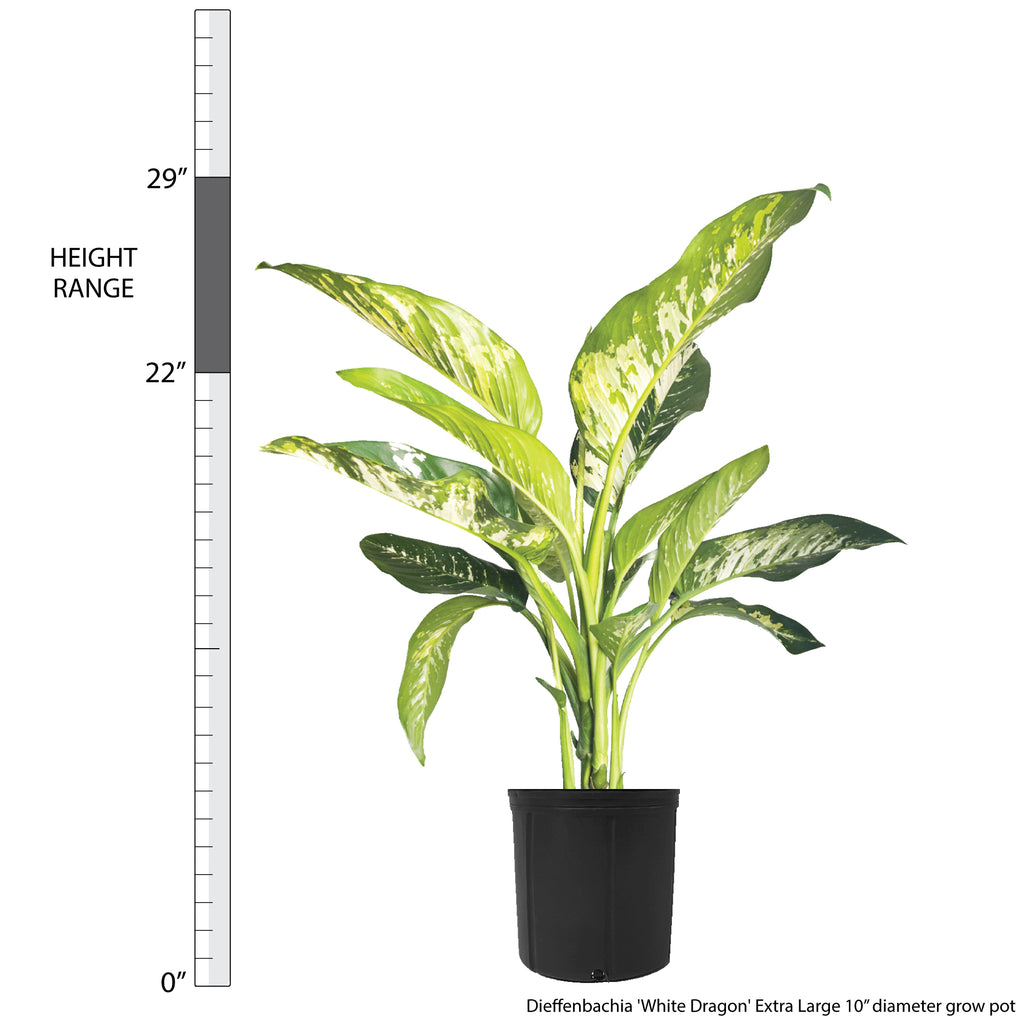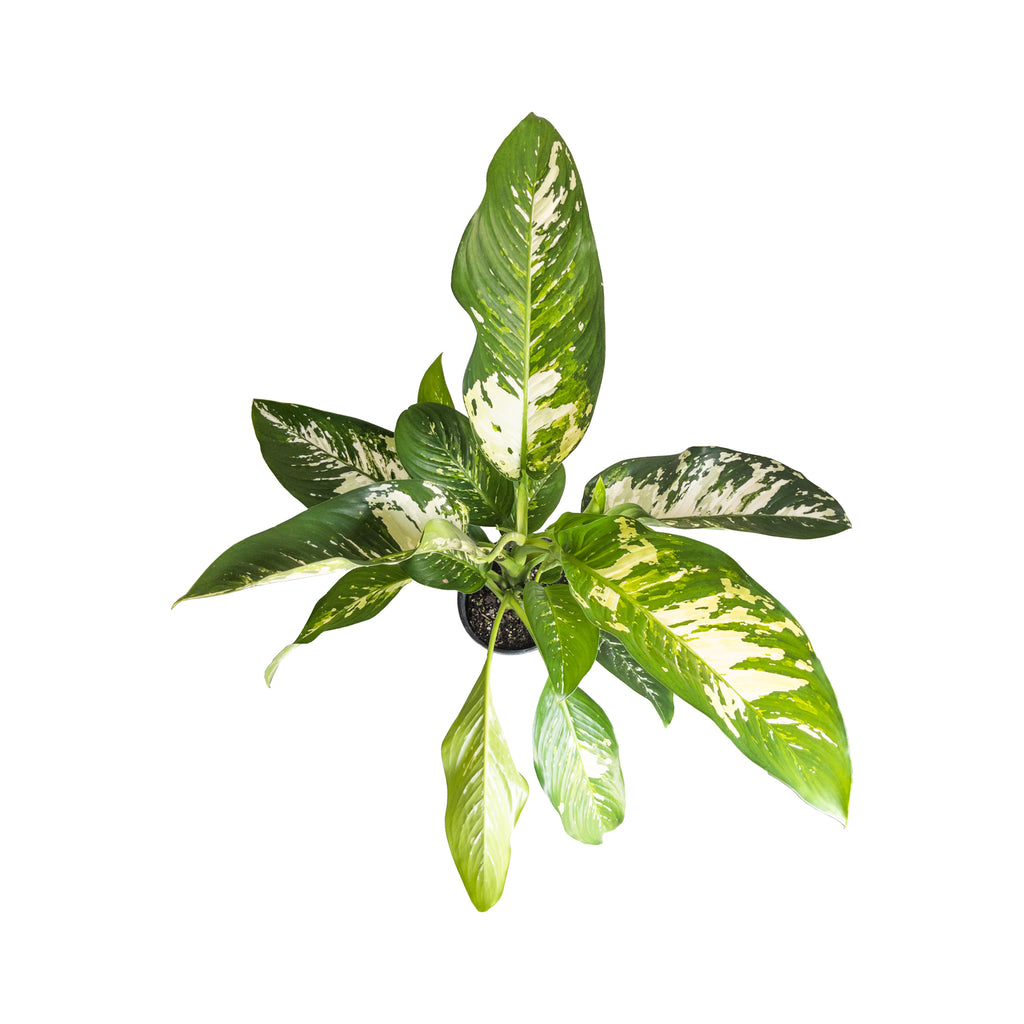 Dieffenbachia 'White Dragon' Extra Large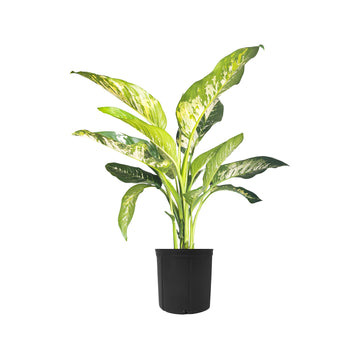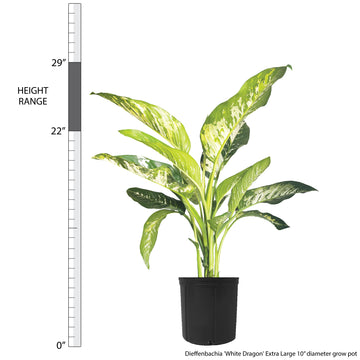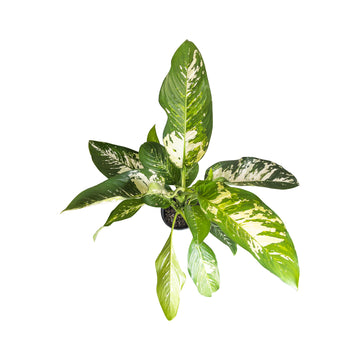 Dieffenbachia 'White Dragon'
Dieffenbachia seguine 'Camouflage'
Dieffenbachia White Dragon has a subtle, undeniable beauty. Its broad pale green leaves fade almost entirely into white along the midrib, while extensive green spots fancifully dot each leaf. Dieffenbachia is a low-maintenance houseplant and will thrive if you place it in indirect light and provide water when needed. This plant is toxic if ingested. Keep away from pets and small children. It may also cause skin irritation.
Visit our in-depth Dieffenbachia Plant Care Guide for more care tips!
Learn what to do when you receive your plants in this easy-to-follow Unboxing Guide!
Plant Dimensions
Extra Large

22"-29" in height measured from bottom of 10" diameter grow pot (sizes may vary)
Unboxing