Opal Yellow Dipladenia
Mandevilla Diamantina Opal Yellow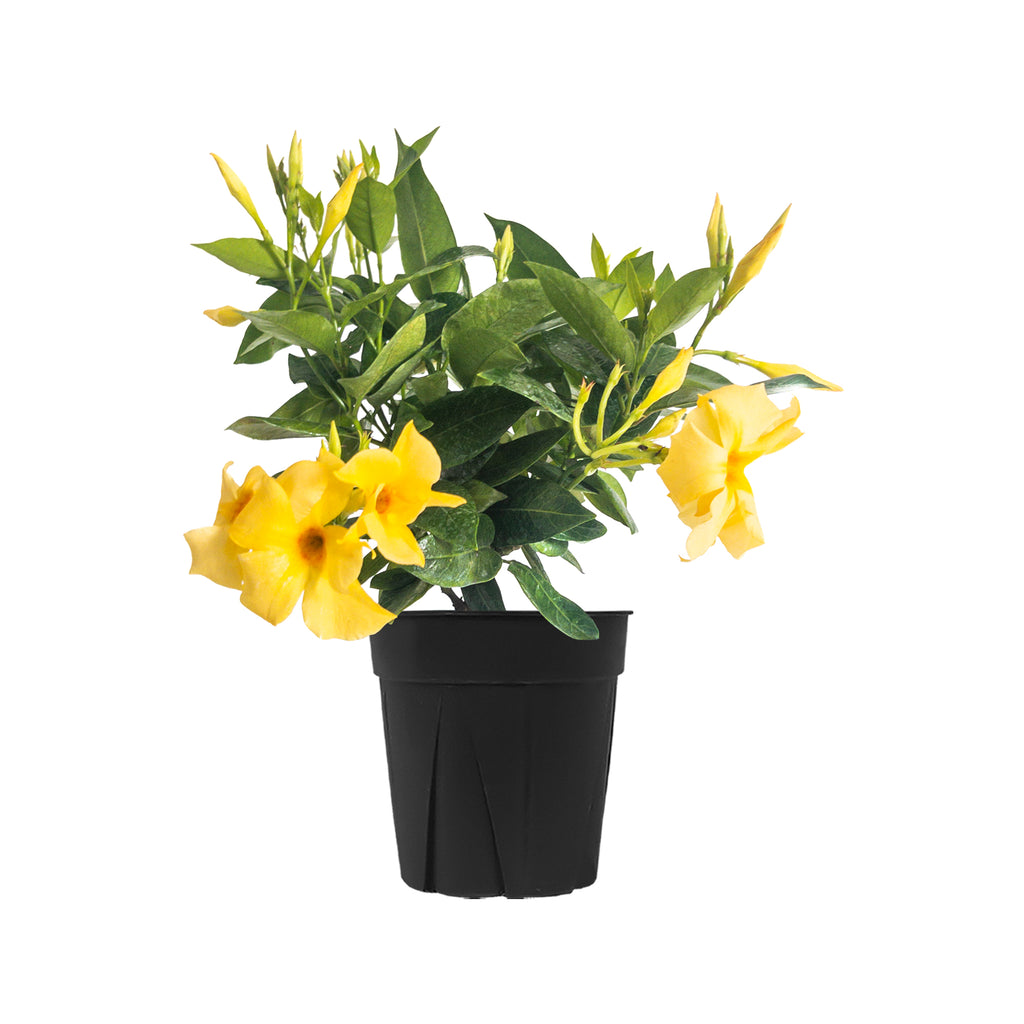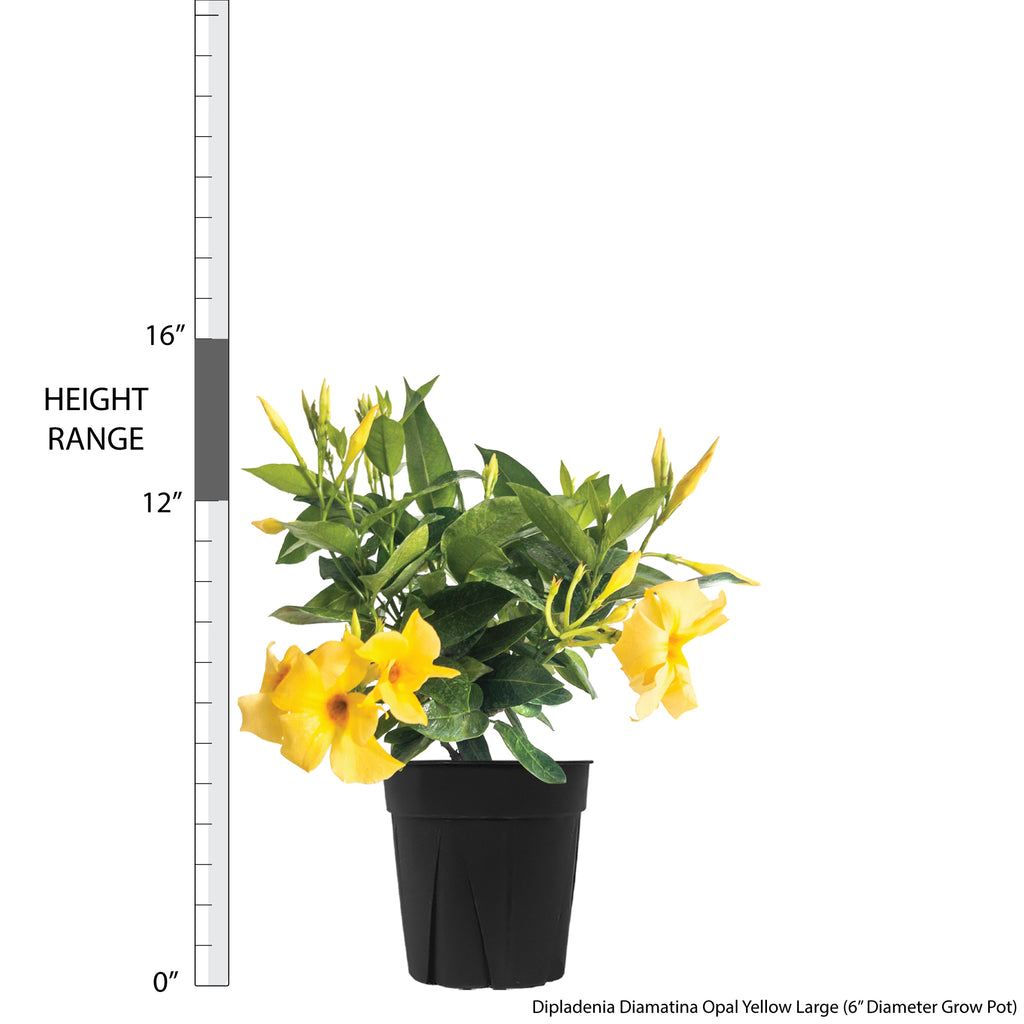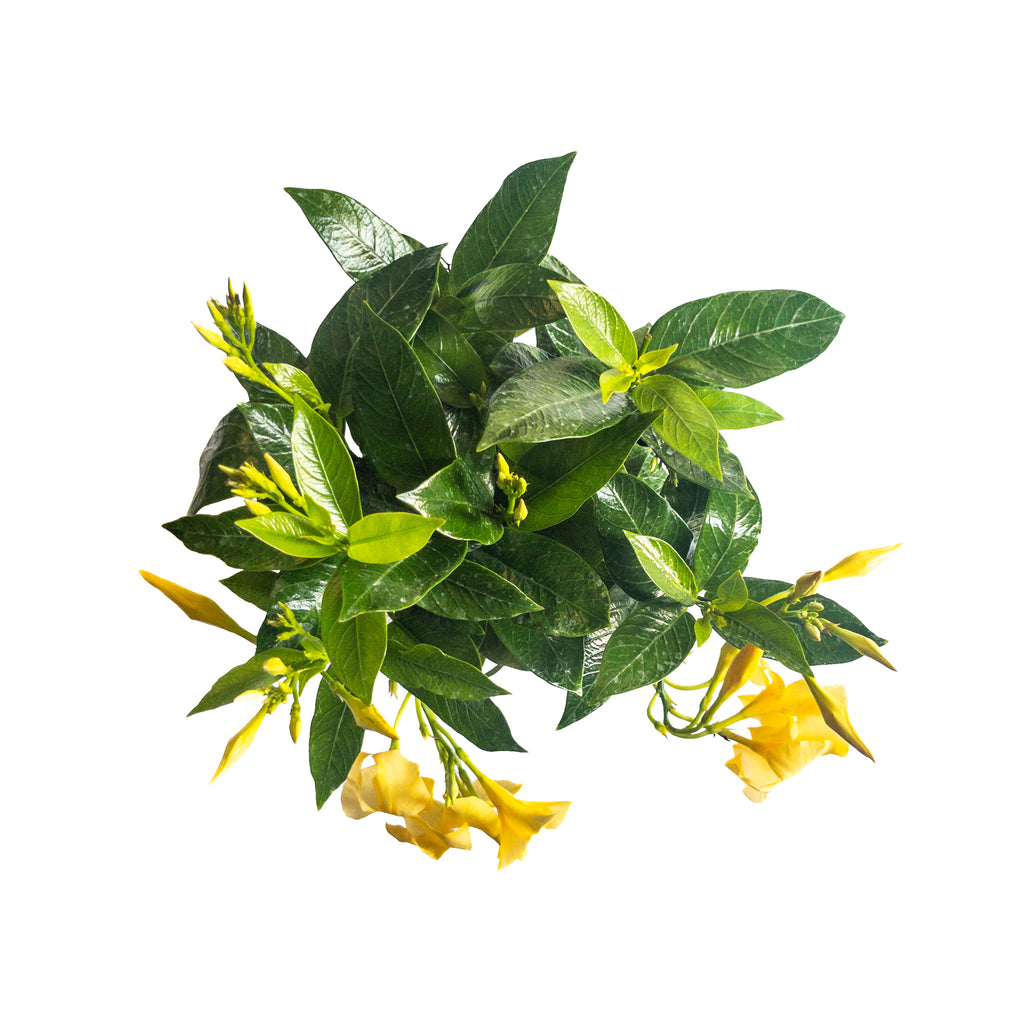 Dipladenia Diamatina Opal Yellow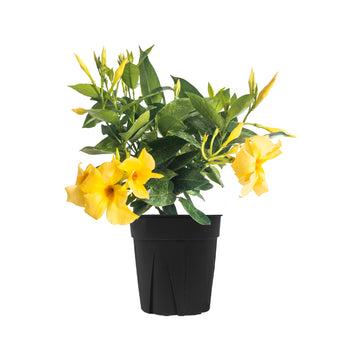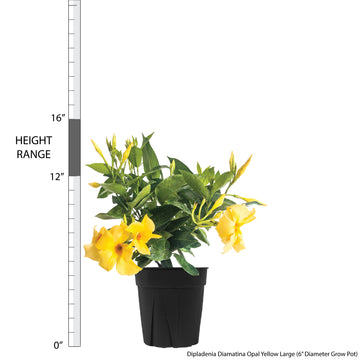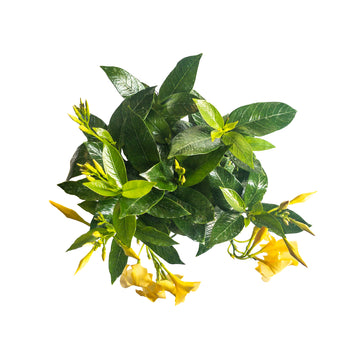 Opal Yellow Dipladenia
Mandevilla Diamantina Opal Yellow
Get ready to show off your flowers with Opal Yellow Dipladenia. This sun-loving flowering shrub has trumpet-shaped flowers that continue to bloom throughout the summer when placed outdoors and indoors; Opal Yellow Dipladenia needs over 8 hours of intense light daily for flower development and growth. Dipladenia is often mistaken for a Mandevilla, as they look similar. The main difference is that Dipladenia maintains a shrub form while the Mandevilla is a vine, although they have similar care requirements. This plant is toxic if ingested. Keep away from pets and small children. It may also cause skin irritation.
Learn what to do when you first receive your plants in this easy-to-follow Unboxing Guide!
Light: Bright Indirect
Water: Medium
Temperature: Average
Humidity: Above Average
Pet Friendly: No
For tips on plant care click here.
Plant Dimensions
Large

12"-16" in height measured from bottom of 6" diameter grow pot (sizes may vary)
Unboxing