Dracaena Green Marginata
Dragon Tree 'Green'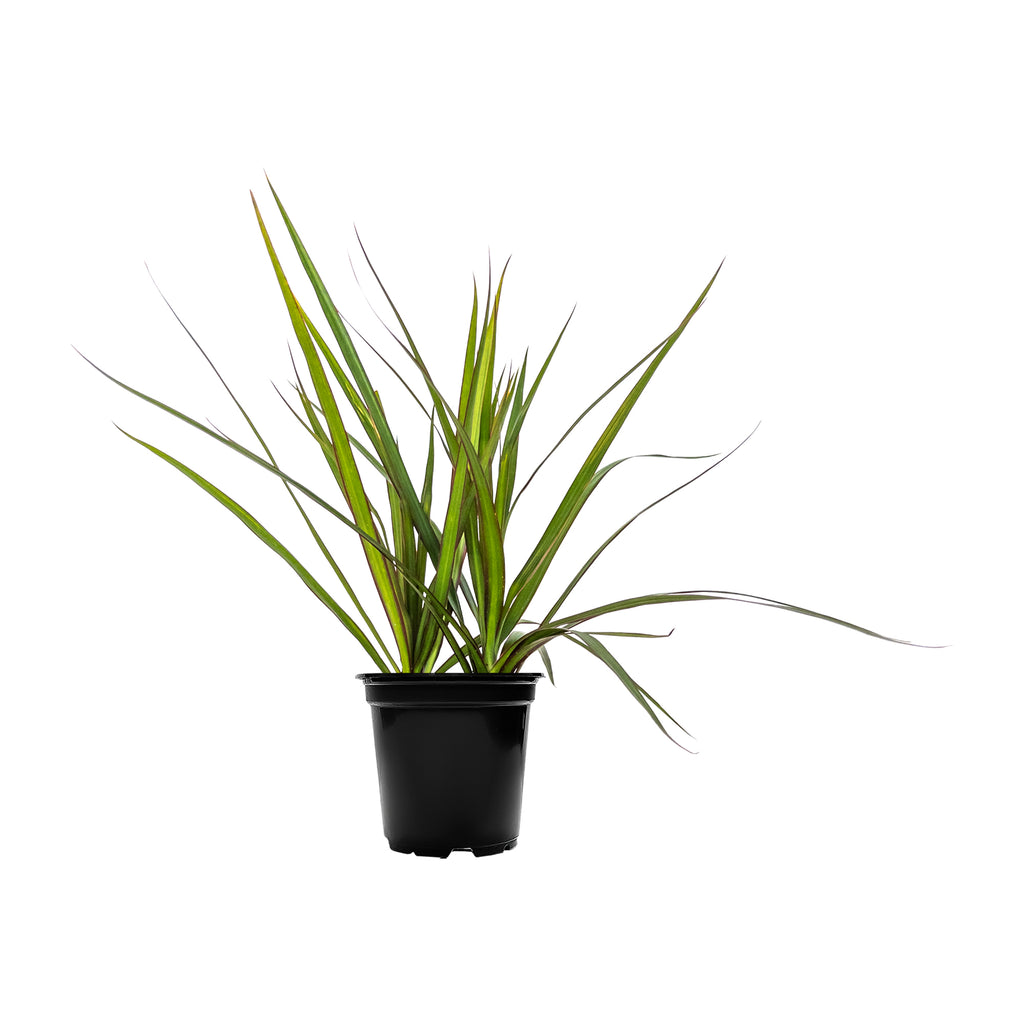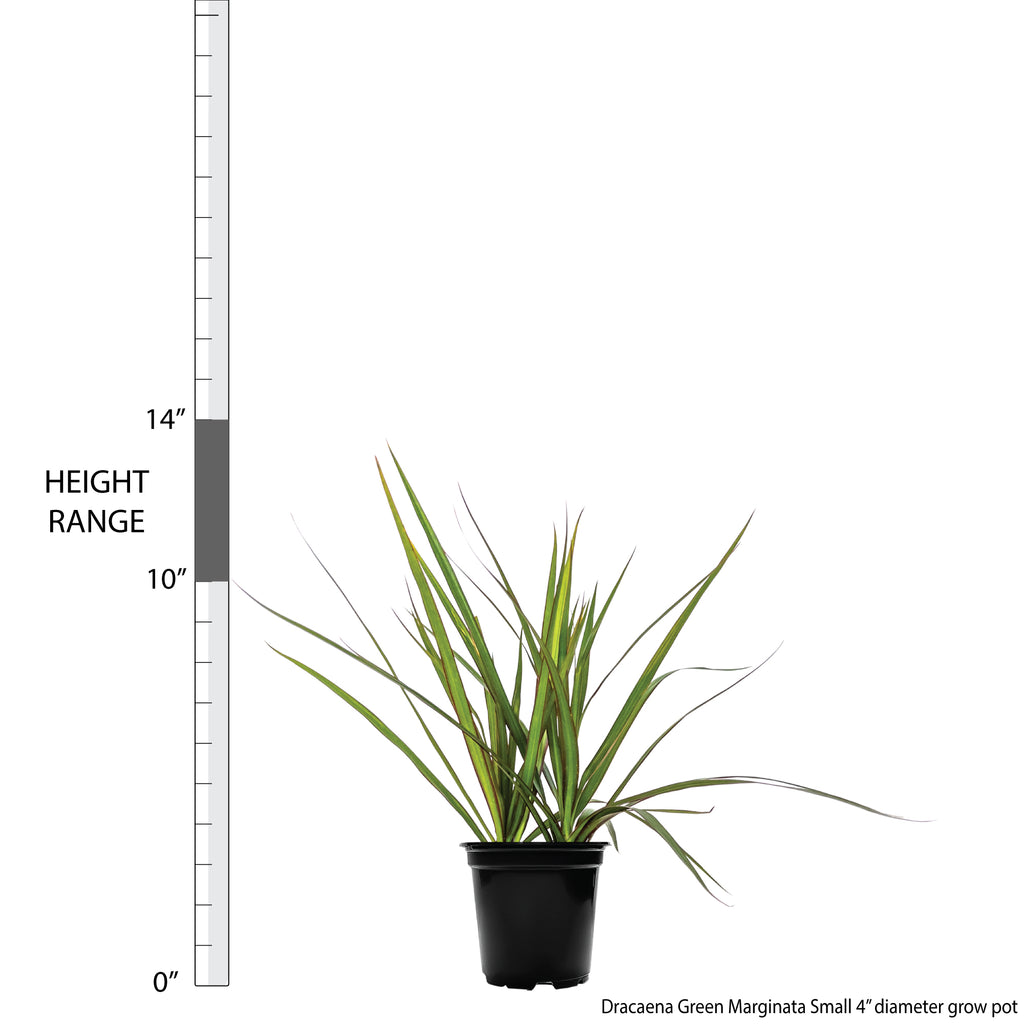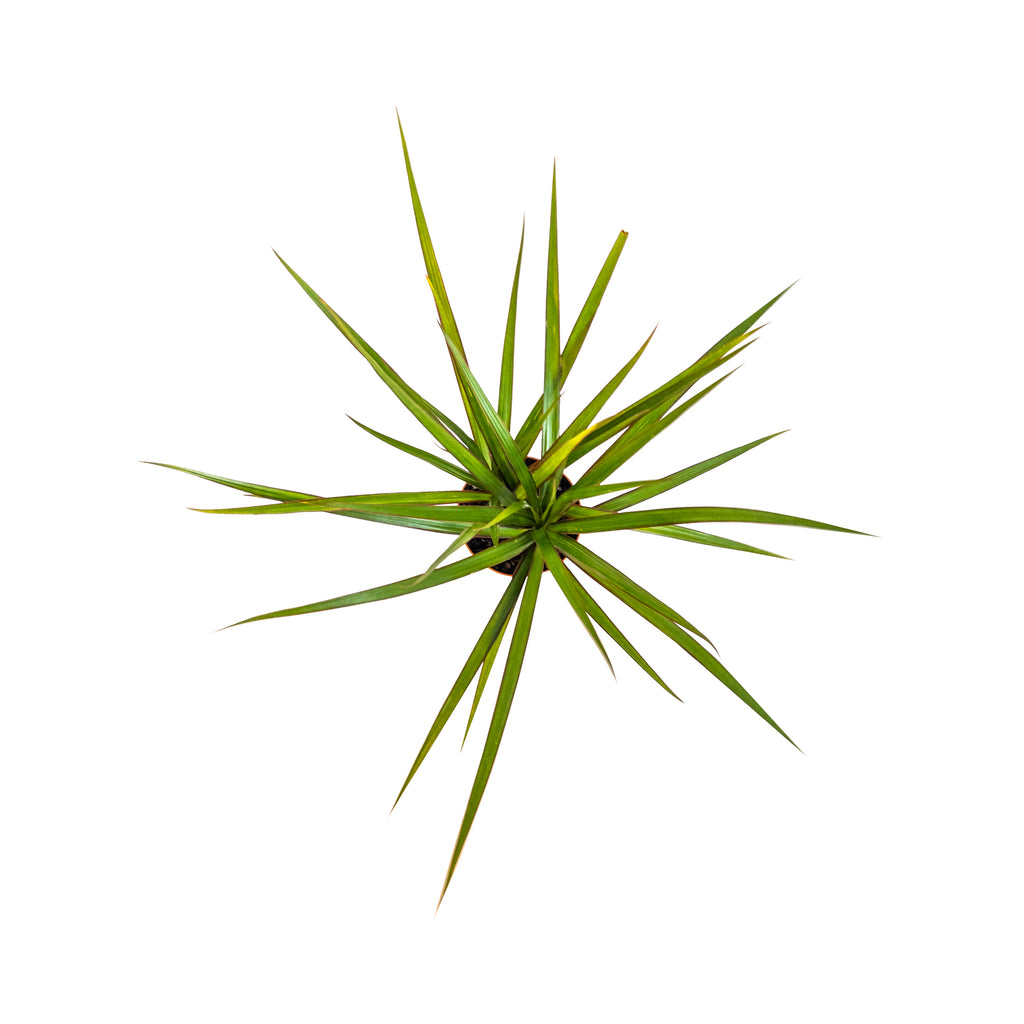 Dracaena Green Marginata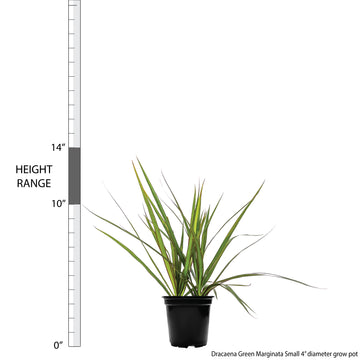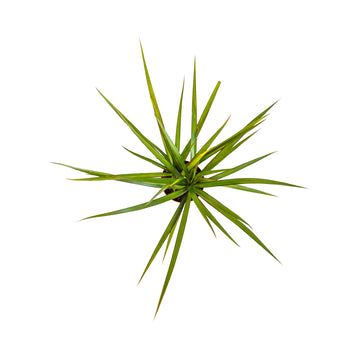 Dracaena Green Marginata
Dragon Tree 'Green'
Dracaena Marginata, commonly known as Madagascar Dragon Tree or Red-Edged Dracaena, is a tropical plant species that belongs to the family Asparagaceae. It is a popular houseplant due to its tall and slender silhouette and distinctive, sword-shaped leaves. Dracaena Marginata is a relatively low-maintenance plant and can tolerate a range of lighting conditions, from bright indirect light to low light levels. It prefers well-draining soil and should be watered thoroughly but allowed to dry out slightly between waterings. The plant is also sensitive to fluoride and can be harmed by tap water, so it is best to use filtered or distilled water when watering. In terms of temperature requirements, Dracaena Marginata prefers warm and humid conditions, with temperatures ranging between 60-80°F (16-27°C). It benefits from being misted frequently to increase humidity levels around its leaves.
One of the most distinctive features of Dracaena Marginata is its foliage, which has long, slender green leaves with red or burgundy edges. The plant's leaves can grow up to three feet in length and form a graceful canopy on top of its thin stem. With proper care, Dracaena Marginata can be a beautiful and long-lasting addition to any indoor space.
Visit our in-depth Dracaena Plant Care Guide for more care tips!
Learn what to do when you receive your plants in this easy-to-follow Unboxing Guide!
Plant Dimensions
Small

10"-14" in height measured from bottom of 4" diameter grow pot (sizes may vary)
Unboxing