Dracaena Lemon Lime
Dracaena warneckii 'Lemon Lime'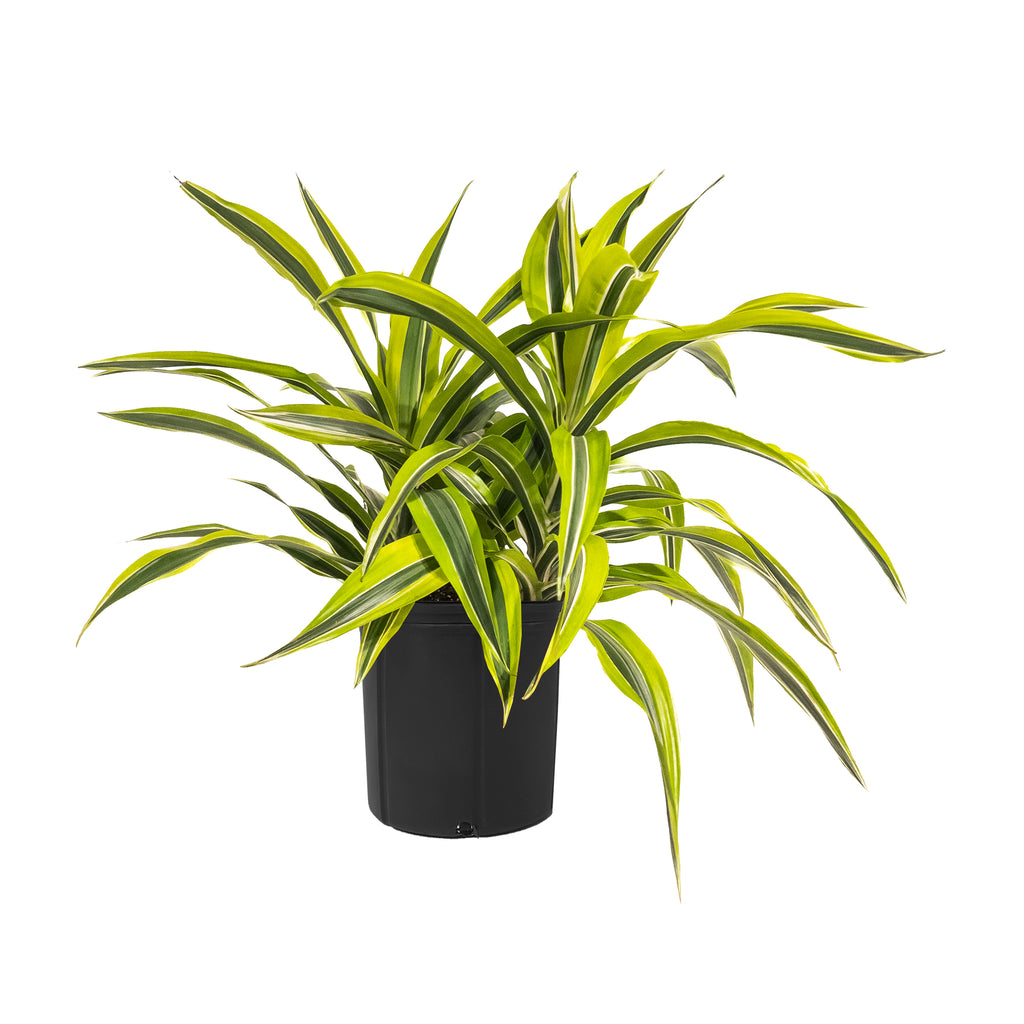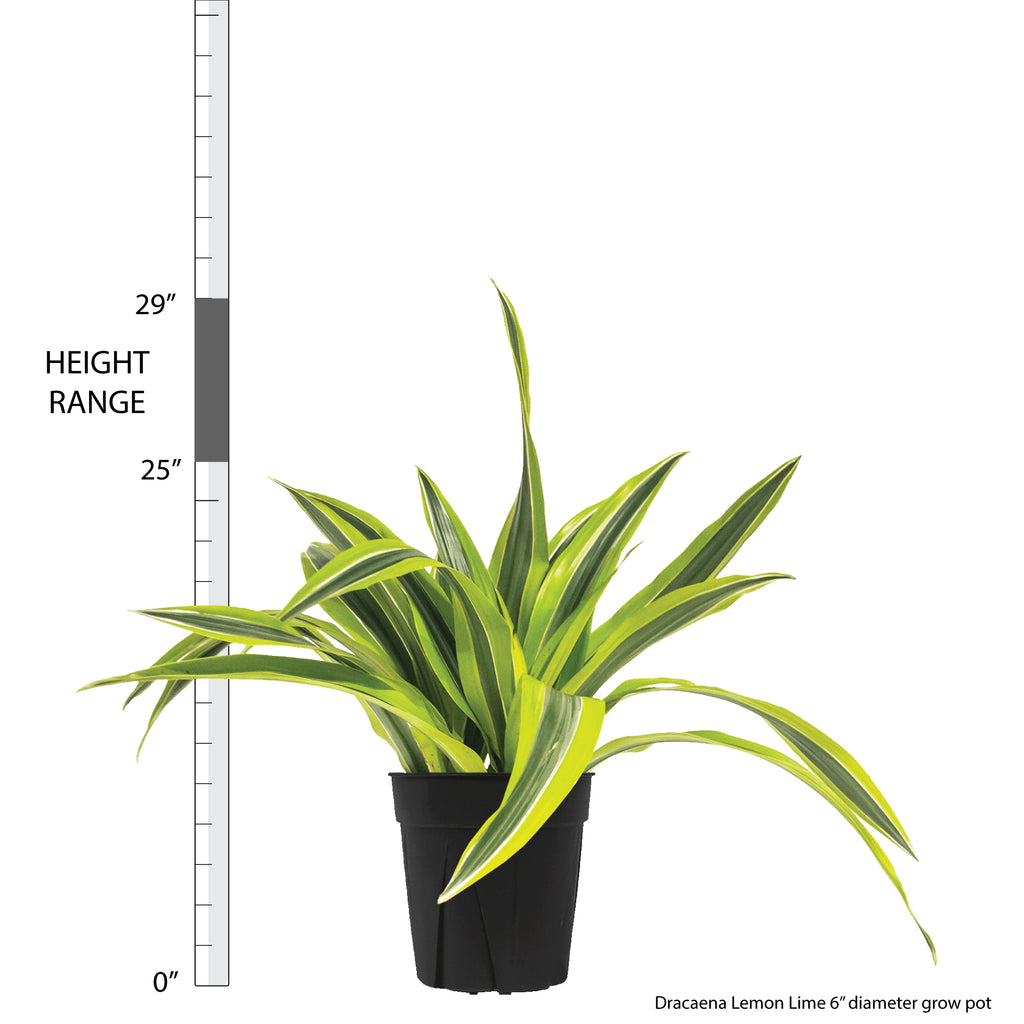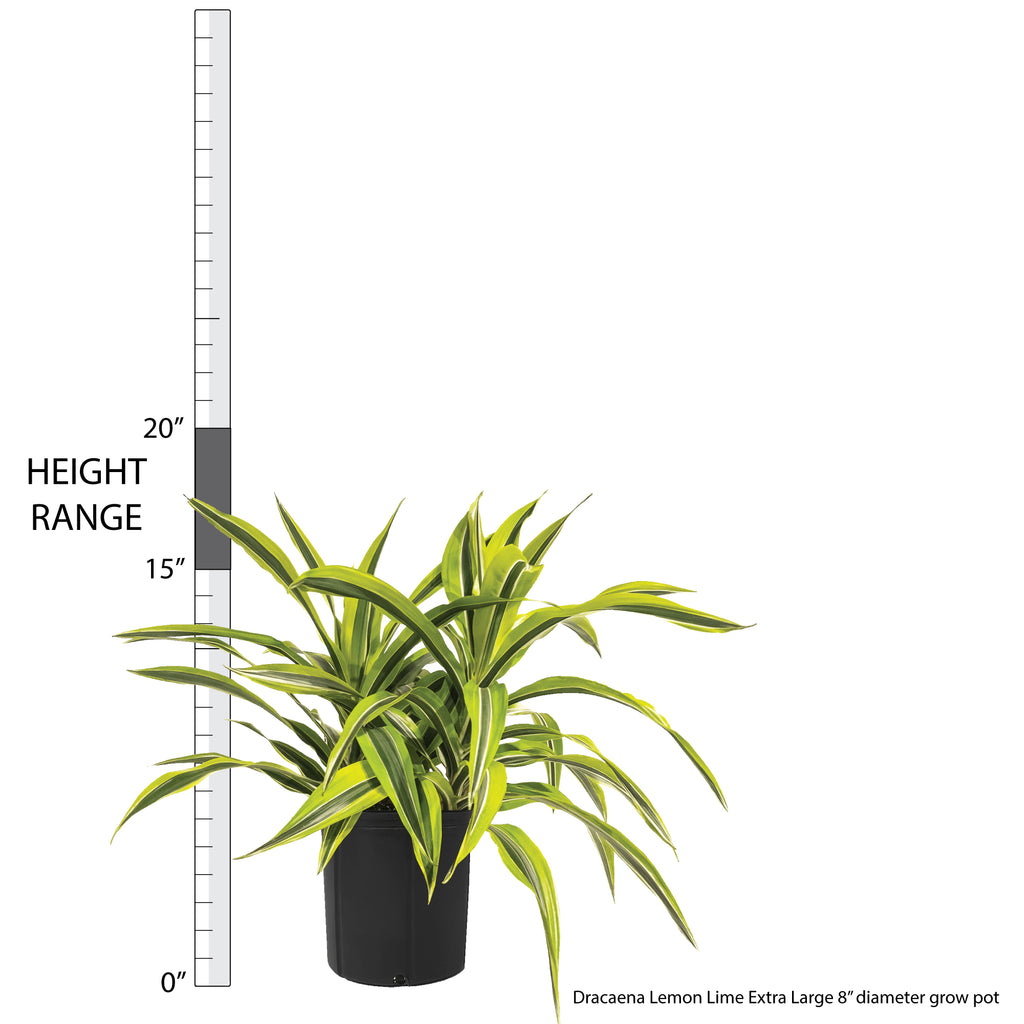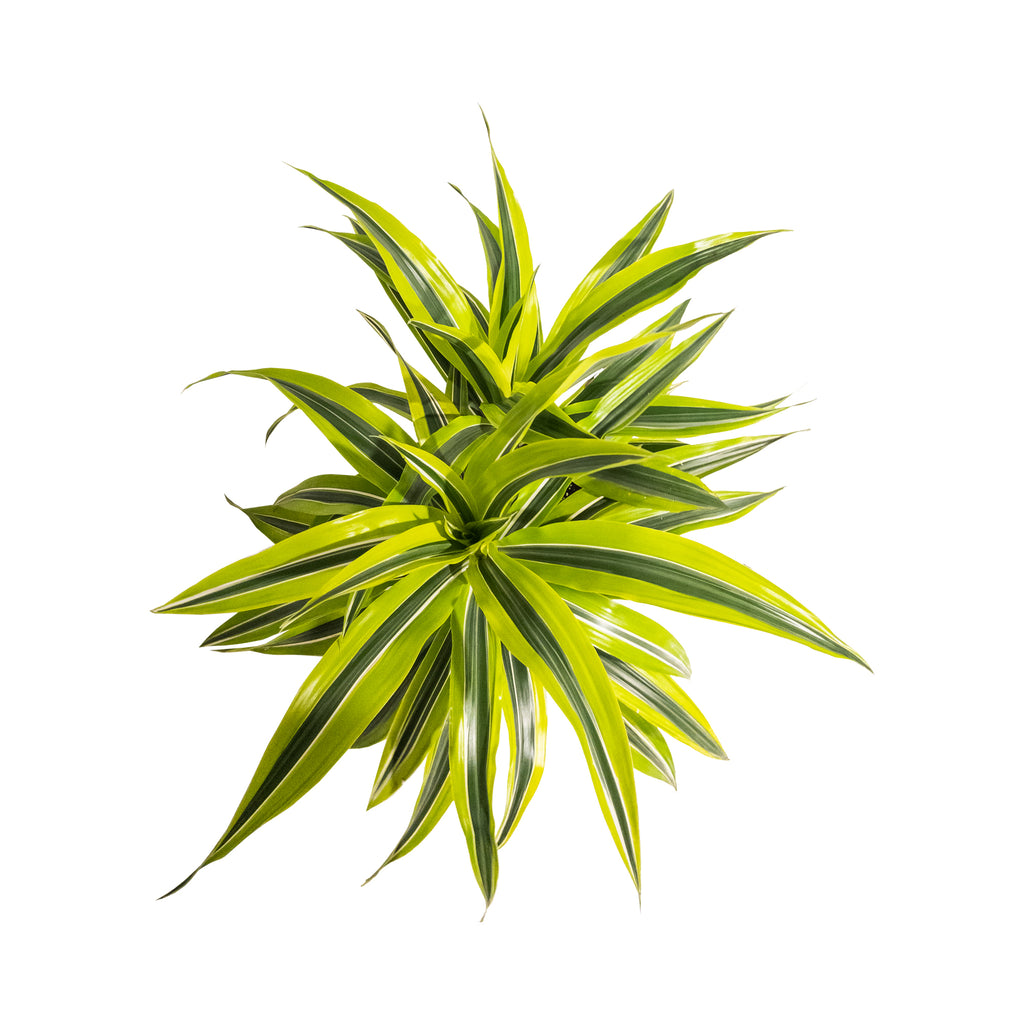 Dracaena Lemon Lime Extra Large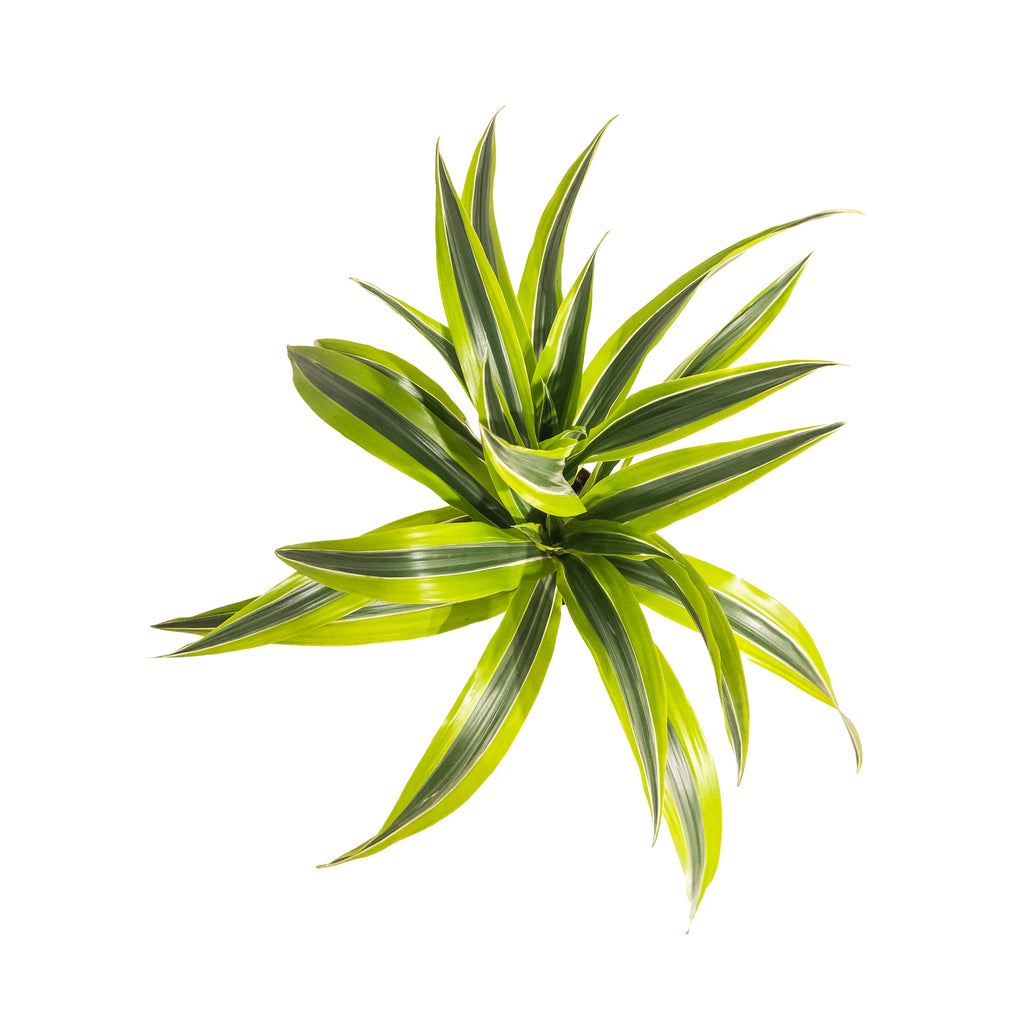 Dracaena Lemon Lime Large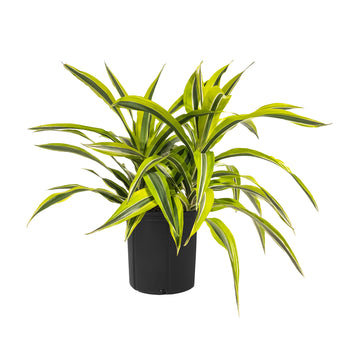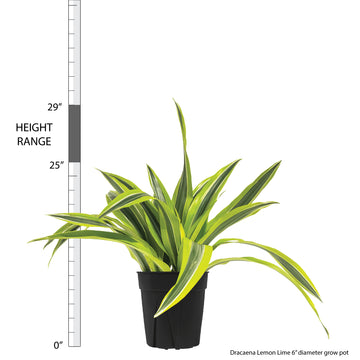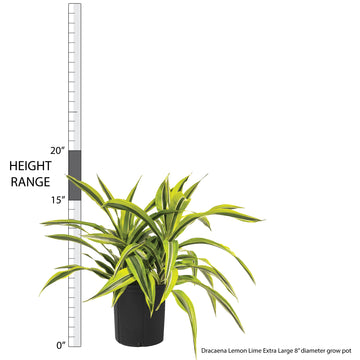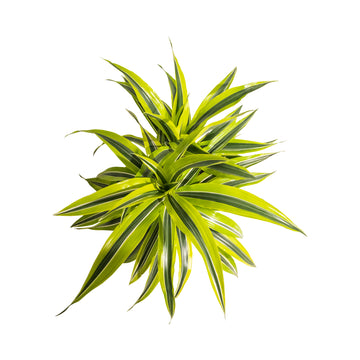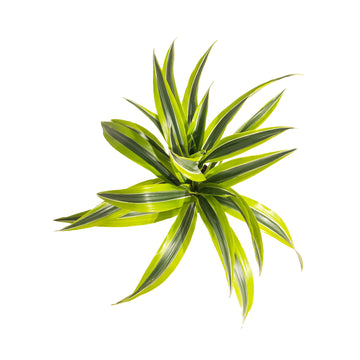 Dracaena Lemon Lime
Dracaena warneckii 'Lemon Lime'
If you are a leaf lover and need a touch of yellow in your life, meet Dracaena Lemon Lime. Not only will this Dragon Tree add a vibrant pop of color to any surface, but the long and lean multi-colored foliage will spice up your space. Dracaenas are relatively easy to care for houseplants, but it is best to use filtered water to reduce the potential for leaf-edge browning. If this happens, you can trim off the edges of the leaves. Dragon Trees also love bright indirect light. This will encourage new growth and help keep their leaves graphic and glowing! This plant is toxic if ingested. Keep away from pets and small children. It may also cause skin irritation.
Visit our in-depth Dracaena Plant Care Guide for more care tips!
Learn what to do when you receive your plants in this easy-to-follow Unboxing Guide!
Light: Medium to Bright Indirect
Water: Low
Temperature: Average
Humidity: Average
Pet Friendly: No
For tips on plant care click here.
Plant Dimensions
Large

25"-29" in height measured from bottom of 6" diameter grow pot (sizes may vary)
Extra Large

15"-20" in height measured from bottom of 8" diameter grow pot (sizes may vary)
Unboxing