Dieffenbachia Amy
Dieffenbachia amoena 'Amy'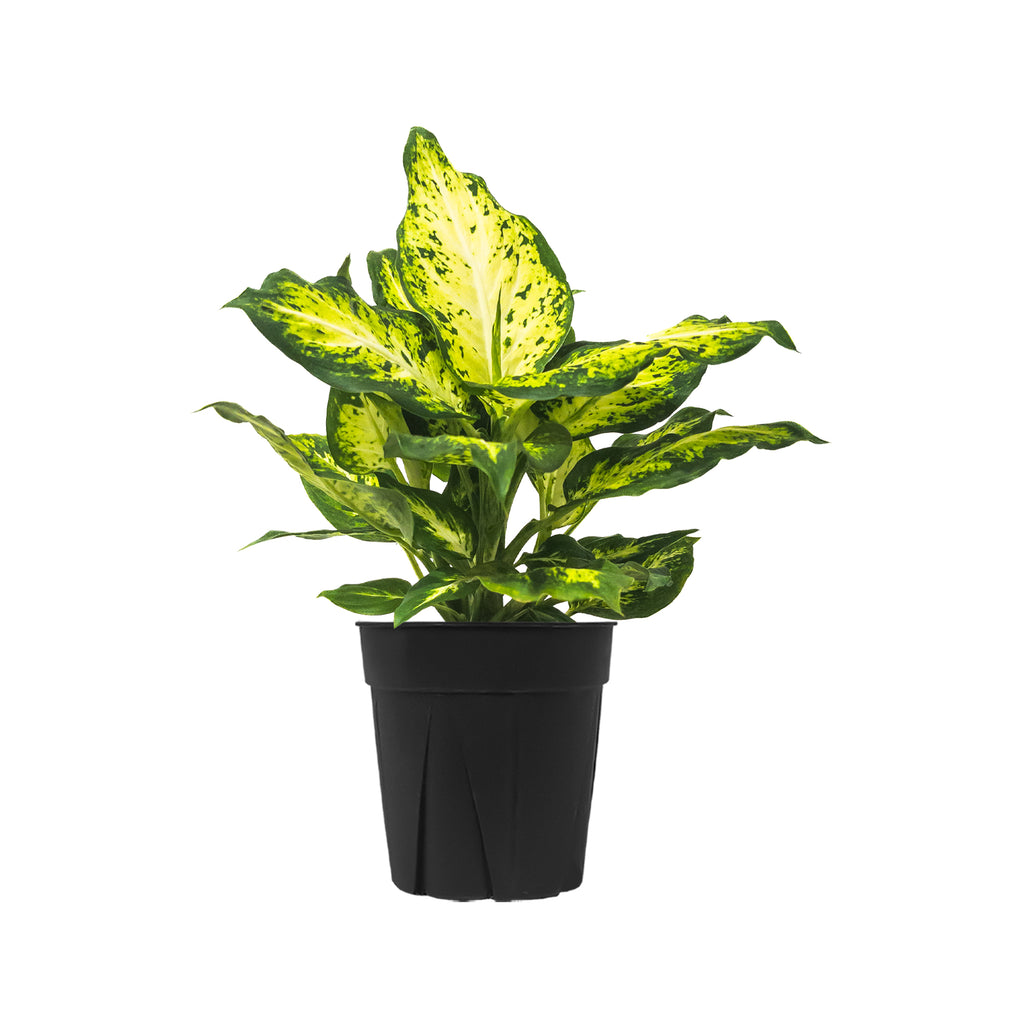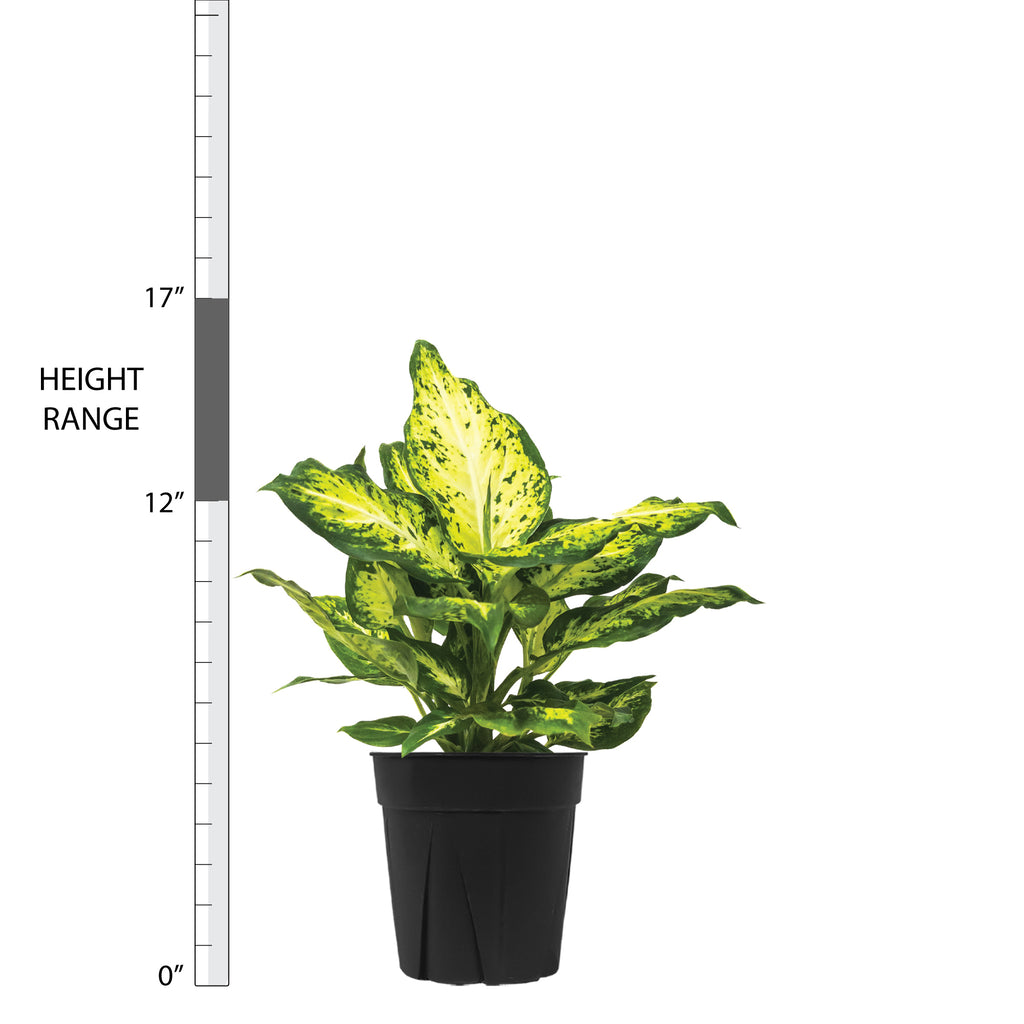 Dieffenbachia Amy Large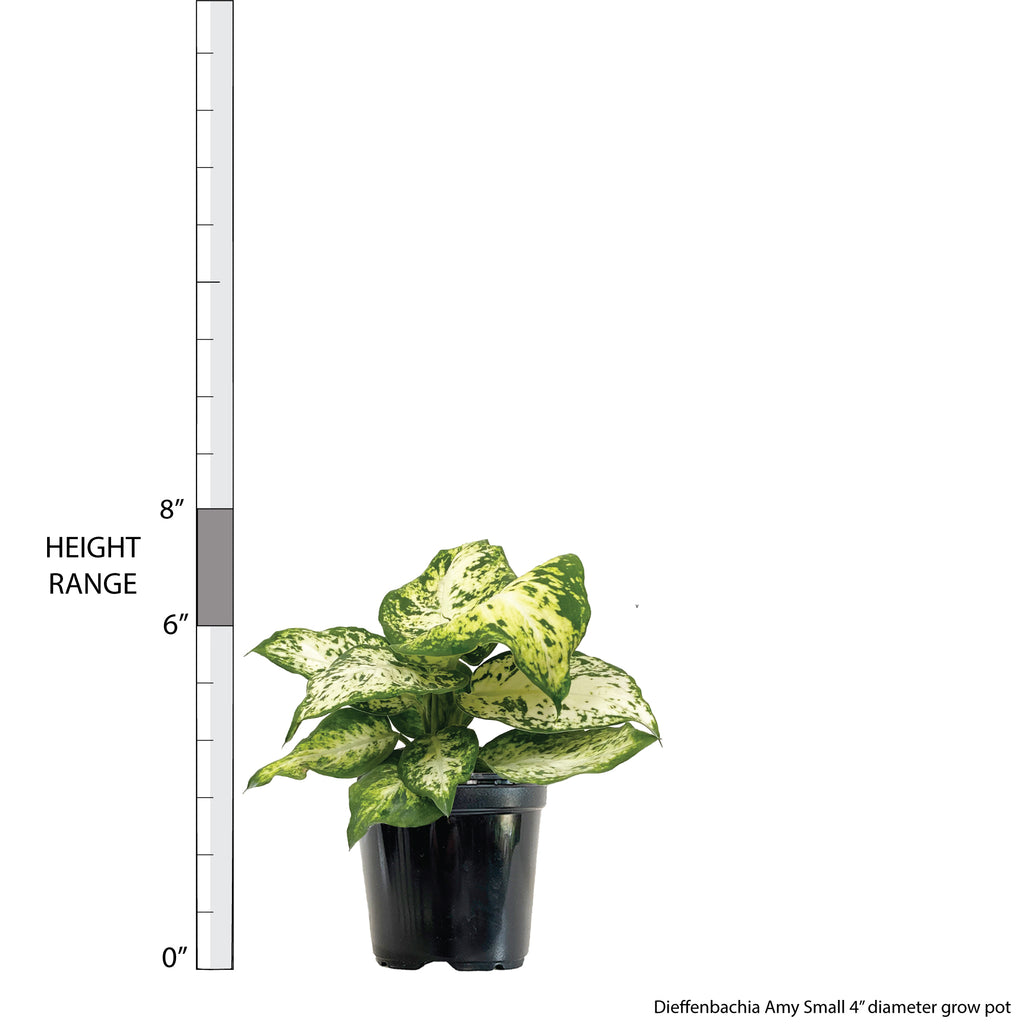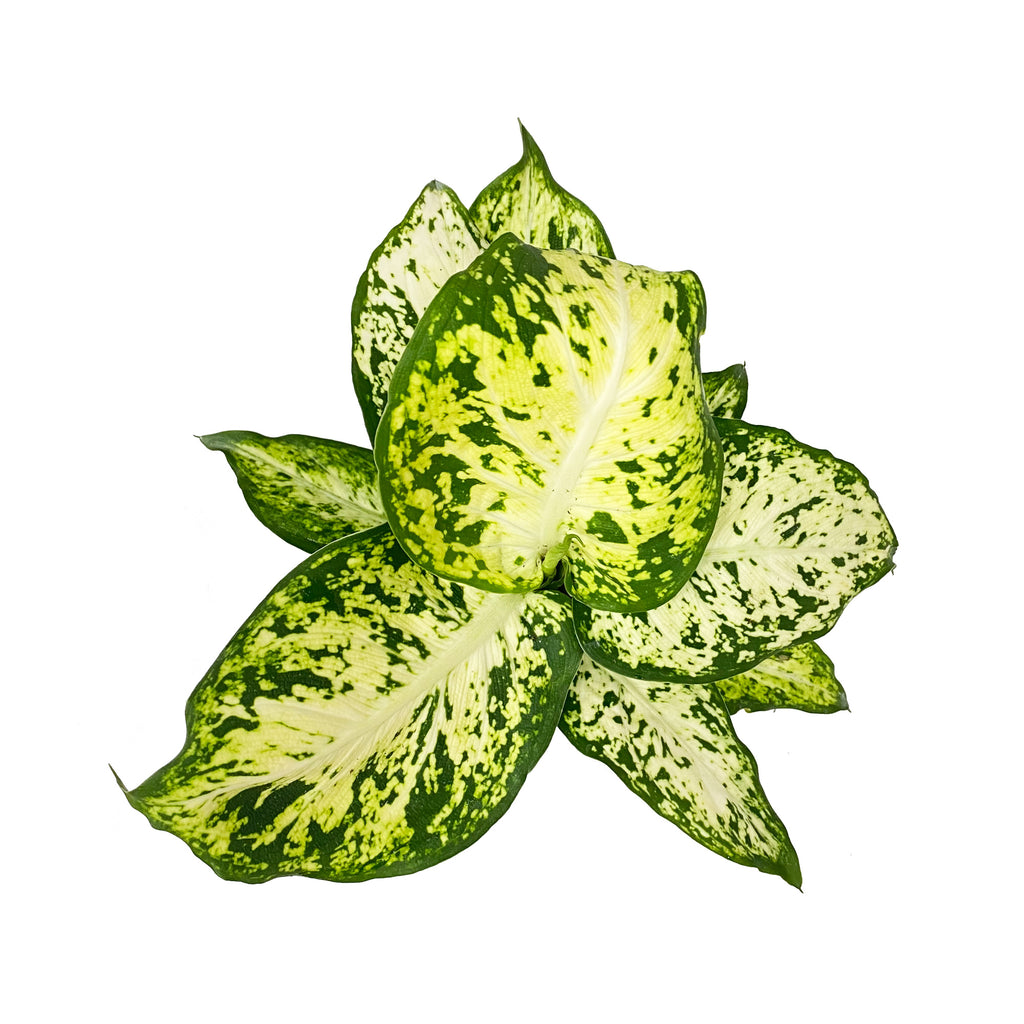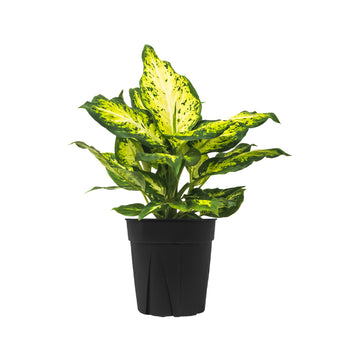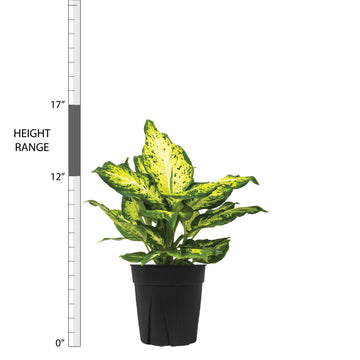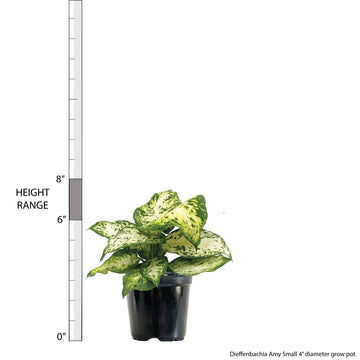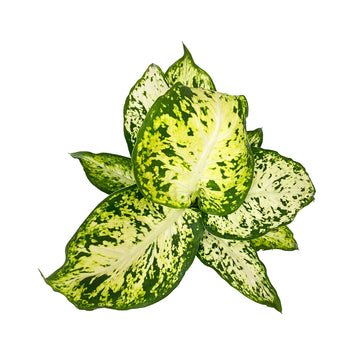 Dieffenbachia Amy
Dieffenbachia amoena 'Amy'
When it's time to meet your partner's family for the first time, it's hard to decide on an appropriate nice-to-meet-you gift. Don't worry; this indoor plant will undoubtedly make the right first impression. With its well-mannered, elliptical leaves and mix of creamy white and green-patterned foliage, Dieffenbachia Amy knows how to stand out appropriately without being flashy. The best part about this dieffenbachia plant is that it does not require much care and can be placed anywhere in one's home or office. This plant is toxic if ingested. Keep away from pets and small children.  It may also cause skin irritation.
Visit our in-depth Dieffenbachia Plant Care Guide for more care tips!
Learn what to do when you receive your plants in this easy-to-follow Unboxing Guide!
Light: Low to Medium Indirect
Water: Medium
Temperature: Average
Humidity: Above Average
Pet Friendly: No
For tips on plant care click here.
Plant Dimensions
Mini

5-8" in height measured from bottom of 3" diameter grow pot (sizes may vary)
Small

7"-11" in height measured from bottom of 4" diameter grow pot (sizes may vary)
Large

12"-17" in height measured from bottom of 6" diameter grow pot (sizes may vary)
Unboxing