Dieffenbachia Tiki
Dieffenbachia maculta 'Tiki'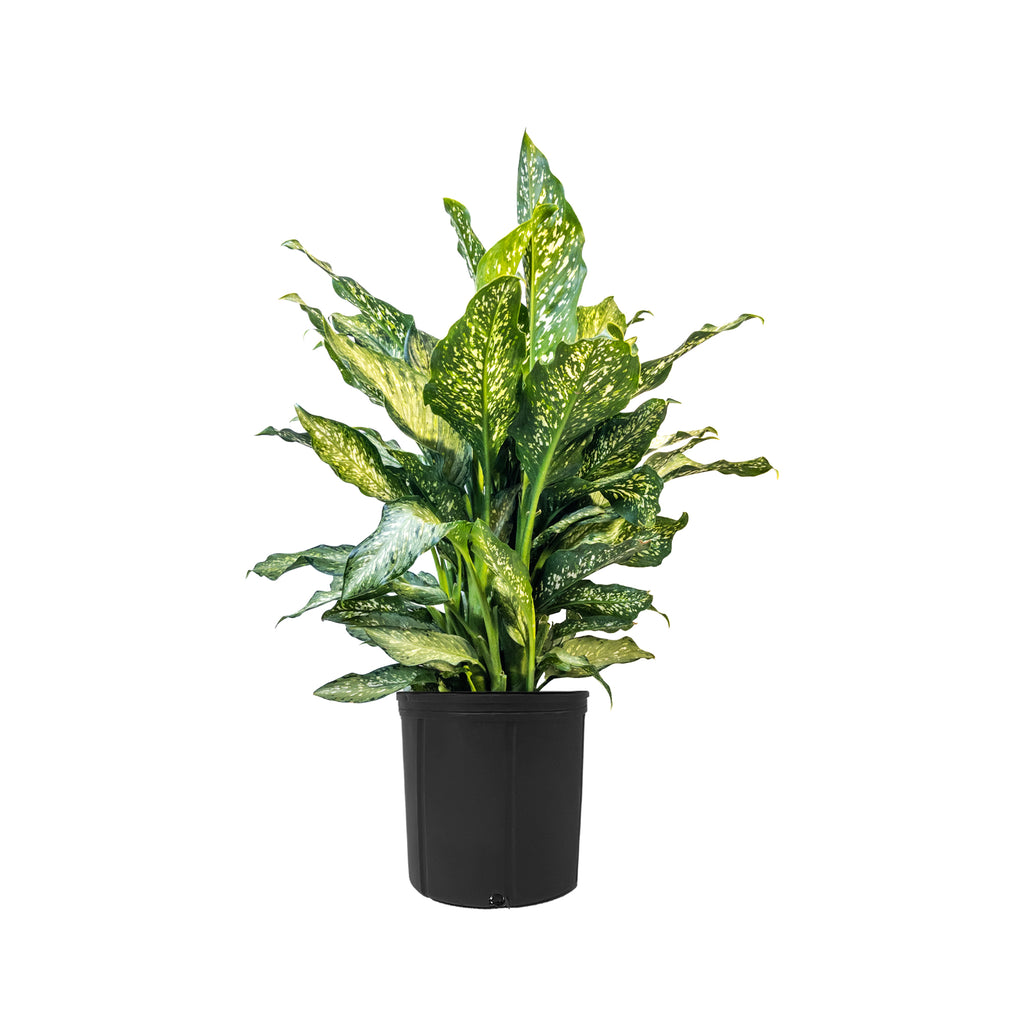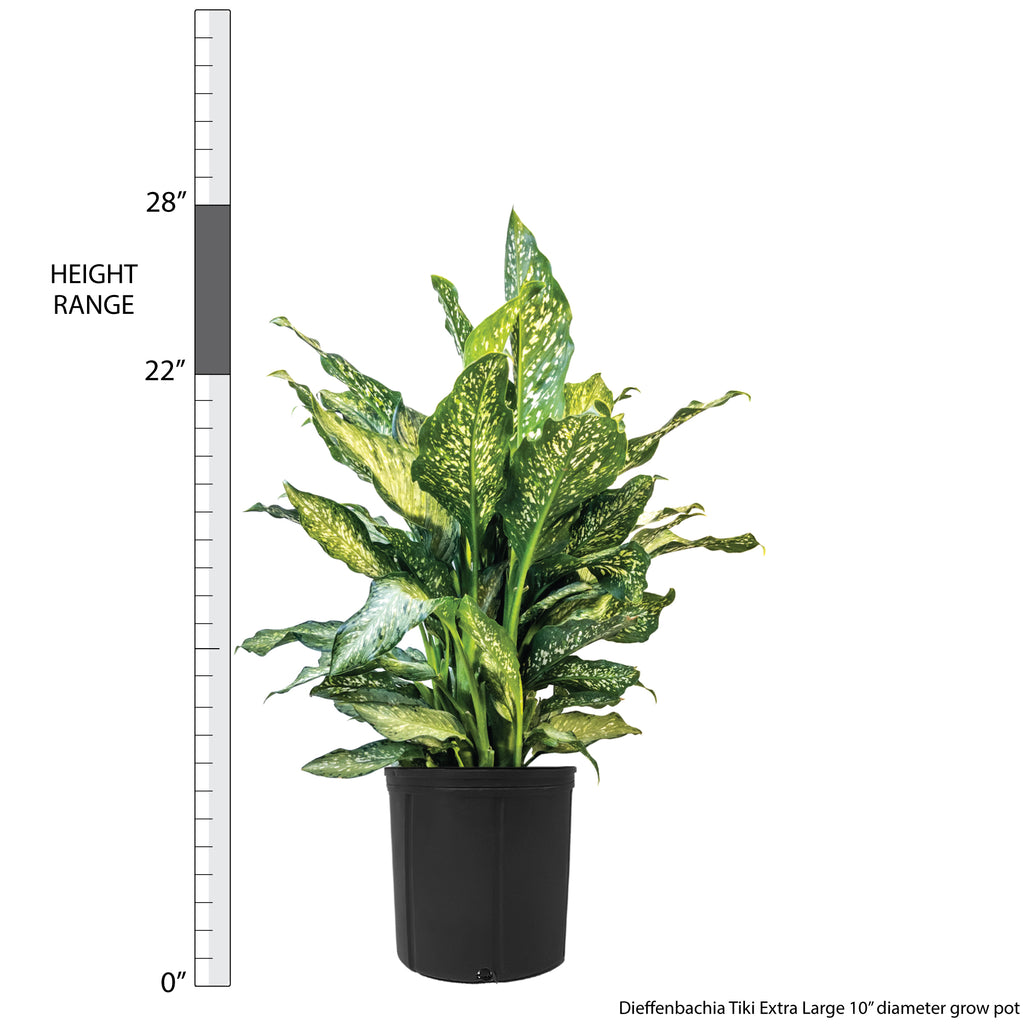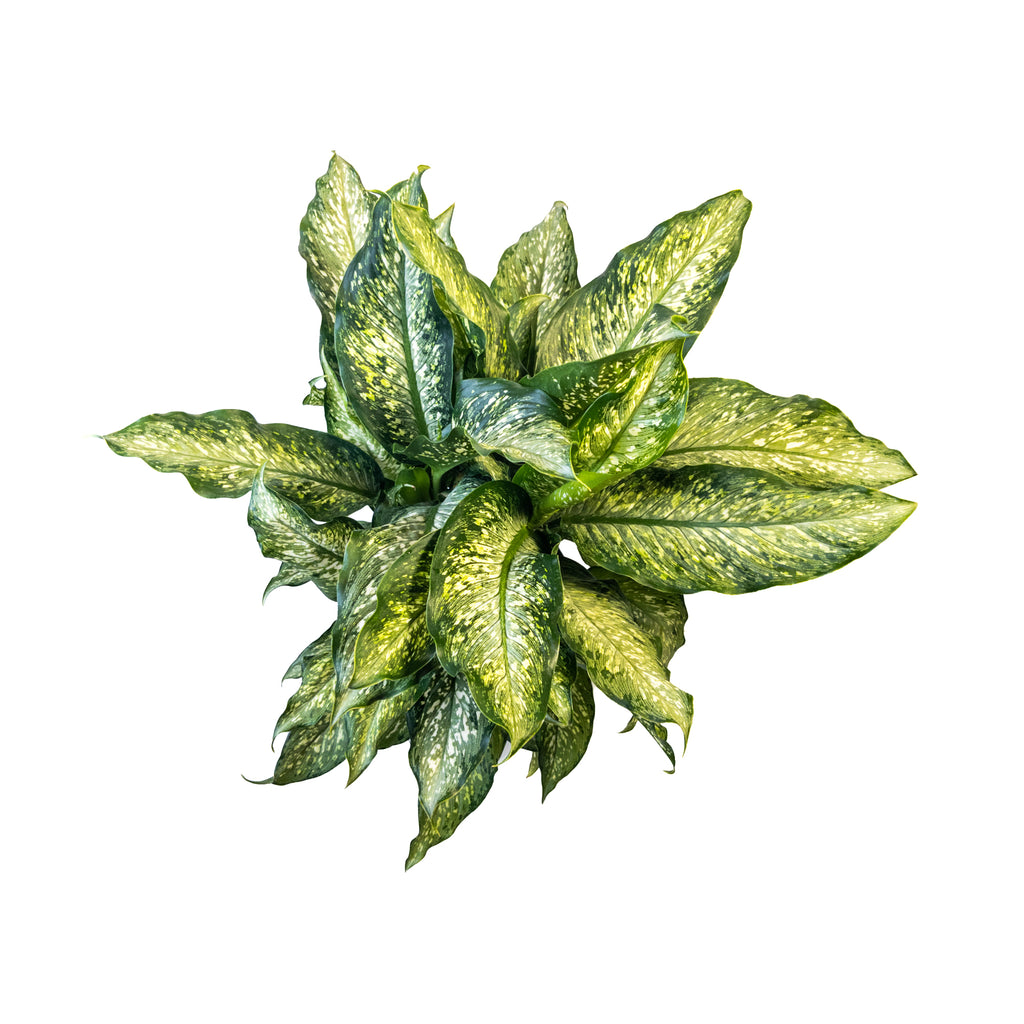 Dieffenbachia Tiki Extra Large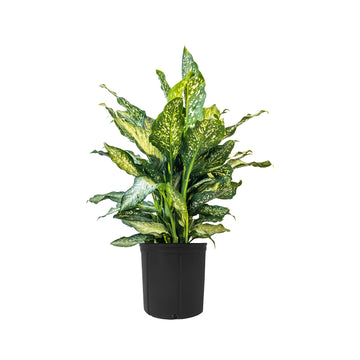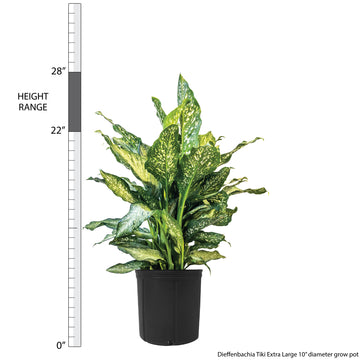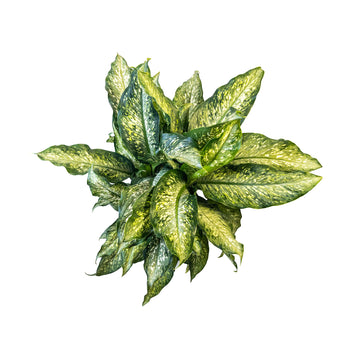 Dieffenbachia Tiki
Dieffenbachia maculta 'Tiki'
If your glasses fog up, it might be because you just met the hottest dieffenbachia in the house! This Dieffenbachia Tiki houseplant might seem intimidating with its striking beauty and angular lines. Unique, organically-shaped white sprinkles powdered over the light green leaves make this plant a true masterpiece. However, the large leaves of the dieffenbachia serve as excellent air purifiers. This plant is toxic if ingested. Keep away from pets and small children. It may also cause skin irritation.
Visit our in-depth Dieffenbachia Plant Care Guide for more care tips!
Learn what to do when you first receive your plants in this easy-to-follow Unboxing Guide!
Light: Low to Medium Indirect
Water: Medium
Temperature: Average
Humidity: Above Average
For tips on plant care click here.
Plant Dimensions
Extra Large

22"-28" in height measured from bottom of 10" diameter grow pot (sizes may vary)
Unboxing